Brazilian culture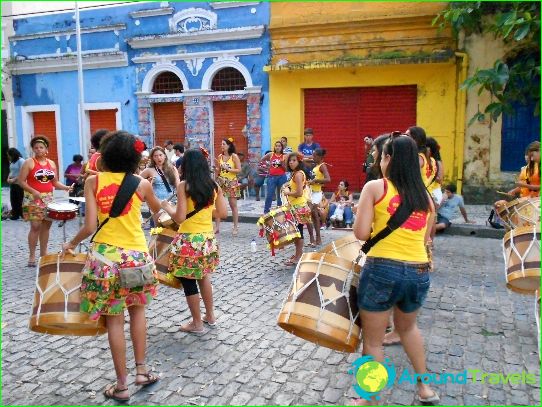 Located in faraway South America, Brazil is a vivid, literally and figuratively, an example of how a mixture of customs, ethnic groups and national preferences can produce a quality product called culture.
In a country where for many decades the indigenous inhabitants of the Indians, the Portuguese colonialists, African slaves, immigrants of all races and nationalities existed side by side, prerequisites for the emergence of a special heritage, for which now thousands of tourists are storming planes flying to South America ... But the culture of Brazil is not only an annual incendiary carnival, football passions on the field of the world's most famous stadium and hot dances on the beaches of Copacabana..
Paolo Coelho and his books
This author has not read, probably only lazy. He traveled a lot and literally absorbed everything that wanderings and the people he met in them offered him. In the 80s of the last century, the literary world was literally blown up by his first books "The Diary of a Magician" and "The Alchemist", after which Paolo Coelho was quite reasonably called a "Brazilian miracle".
As for the writers who made a significant contribution to the culture of Brazil a little earlier, then the solid list is undoubtedly headed by J. M. de Assis. Born into an African-European family, he, like no one else, understood and transferred to paper the problems and aspirations of an ordinary person, and therefore his work is close and understandable to every citizen of the country..
The lists include...
The UNESCO World Cultural Heritage lists contain 19 Brazilian sites, man-made and the most widely known of which are undoubtedly:
St. Francis Square in San Cristovan, the building of which dates back to the end of the 18th century.
The historic center of the old town of Goias dates back to the same period..
The buildings of the center of San Luis were built a little earlier..
A church complex in the city of Congonhas. The temple was designed and built in the 18th century. The interiors are made in the Rococo style, the facade is in the Baroque technique, and the Church of the Savior's Way of the Cross is dedicated. It was designed by the architect Aleijadinho. The famous sculptural group of the temple complex represents the figures of the twelve apostles.
The historic center of Ouro Preto, a city that was considered the center of the Brazilian gold rush in the 17th-18th centuries. The main attraction of Ouro Preto is the Church of St. Francis, built according to the project of the same talented architect Aleijadinho.
Photos