The best resorts in Croatia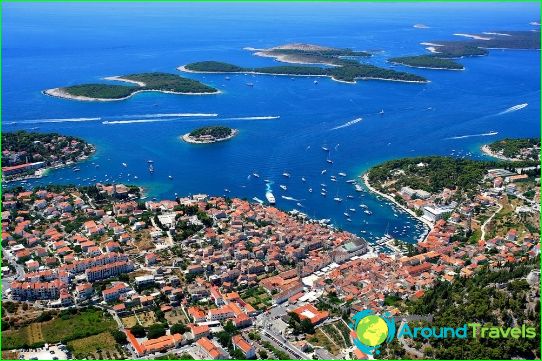 Croatia is the most environmentally friendly country in Europe. Croatian vacation is quite versatile. Some come here just to have a great time basking in the rays of the warm sun, while others strive to the country for history. But, be that as it may, the best resorts in Croatia can provide both.
Istria
Istria is a world famous resort located on the largest peninsula in the country. There is just a huge amount of deciduous and pine forests, so it is recommended to choose the resort for people with chronic respiratory diseases.
Rest in Istria is peace and quiet, but you will not die of boredom, here you will be offered a rich excursion program. This resort region attracts many fans of ecological tourism. Istria offers a wide variety of cycling and hiking trails.
The beaches in Istria are mostly artificial and are concrete platforms or small pebble lagoons and plateaus. But many of them have been awarded the Blue Flag..
There are a lot of sights that you should definitely look at. You can simultaneously admire both architectural creations dating back to the Roman era and see monuments belonging to the Middle Ages. From here you can go on a sightseeing trip to neighboring Venice or Trieste.
South Dalmatia
South Dalmatia is a fairly large region where the famous Croatian resorts Mlini, Cavtat, Dubrovnik and Plat are located. The beaches here are mostly pebbly and concrete. Only on the islands can you find classic sandy beach areas.
South Dalmatia is famous for its varied excursion program. Here you will also be offered excellent cuisine based on seafood. And specialties made from lamb or young lamb.
The main pearl of the region is the city of Dubrovnik. This place is included in the UNESCO list and is on a par with the magnificent Amsterdam and the unique Venice. Dubrovnik is the third most beautiful city in Europe, which has the status of an open-air Renaissance monument.
Central Dalmatia
Central Dalmatia is one of the largest resort areas in Croatia. Having a mild climate, it is most suitable for families with small children..
Here you will be greeted by very beautiful landscapes, secluded coves surrounded by rocky shores bordered by pine forests, numerous towns scattered around the coast and, of course, the clear waters of the Adriatic Sea. In addition, it is in Central Dalmatia that the best beaches are located..
Croatia - sights and cities

Pictures of Croatian resorts