Holidays in Croatia in December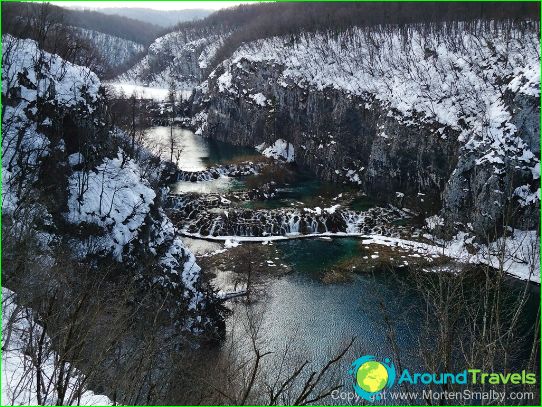 December prices for tours to Croatia can be an excellent saving option for many. For those who are planning an inexpensive but high-quality vacation, a trip to Croatia in December is a very good option. Until the end of the month, prices for tours are reduced and, as a rule, increase only by the end of December, when there is a large influx of tourists who want to celebrate the New Year abroad..
Features of Croatia's weather in December
You will have to forget about a beach holiday in Croatia on the New Year's Eve. The air temperature during the day is kept at an average mark of +8 degrees. Up to +14 it rises in the Dubrovnik resort. Accordingly, the sea temperature does not warm up above +13 degrees. Low rainfall allows you to spend more time on walks and excursions to local attractions. However, small resort towns suffer from these weather conditions, and their hotels remain closed until the start of the beach season..
Ski holidays in Croatia begin in December. The most popular ski resorts in the country:
1. Platak;
2. Seme;
3. Chelimbash;
4. White-faced.
The trails at each resort are subdivided by difficulty. You can come here both for beginners and
experienced skiers. You can ski around the clock. Prices at local ski resorts are several times lower than at the resorts of France and Switzerland. In mountainous areas, the weather is quite mild and comfortable. There is already a lot of snow in the mountains by December, so there are almost no restrictions on skiing.
Holidays in Croatia in December, even in spite of the weather, cannot do without visiting the main highlight of the country - Plevitsky Lakes. There are over 90 beautiful waterfalls here. And the local 16 lakes are surrounded by dense vegetation: various flowers and trees, in total there are about 1200 species of plants. There are 55 species of orchids alone. Tourists who visit the lakes in December have received numerous rave reviews. In winter, a ski center is opened here. In terms of territory, of course, it is not great, and the tracks are only 300-400 meters long. But the natural beauty makes the guests of the center forget about all its shortcomings..
Croatia - sights and cities

Holiday photos in Croatia