Trip to Croatia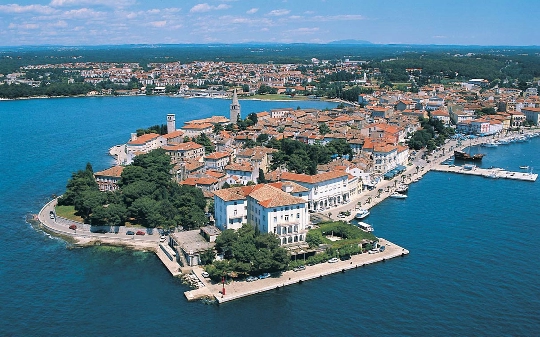 As the legend says, on the shores of the forest lakes of this country, you can meet fabulous nymphs who still live on the Coast of Hope. And, probably, a trip to Croatia is an opportunity to immerse yourself in a fabulous atmosphere, and at the same time breathe completely clean air fragrant with forest herbs.
Public transport
The bus is the most common way to travel around the country. The network of routes covers the entire territory of the country, and there are no problems with the accessibility of remote places. Buses leave every hour. At the same time, the fare is very budgetary, despite the fact that the cars are very comfortable and have their own air conditioning systems.
In addition to buses, trams run in some cities (Osijek and Zagreb). The ticket can be purchased by entering the salon, or in advance at any newsstand.
Bicycles are especially popular with local residents. For example, there are many cycling routes in Istria..
Taxi
Taxis, on the other hand, are quite expensive. The landing fee is approximately $ 2.4. Further, for each kilometer traveled, an additional $ 1 is added. We'll have to pay for the luggage too. So each piece of baggage is estimated at $ 0.16.
Air transport
All domestic flights are operated by the national air carrier - Croatian Airlines.
There are six airports in the country that accept international flights:
Zagreb Airport (17 km from the center of Zagreb);
Split Airport (24 km from the center of Split);
Dubrovnik airport (18 km from the city);
Pula Airport (6 km from the center of Pula);
Zadar Airport;
Rijeka airport.
Railway transport
The total length of railway tracks is 2722 kilometers. All major cities can be reached by rail. An exception is Dubrovnik, as a ferry transfer will be required.
Trains in the country are clean and run almost always on schedule. The railway service is especially developed in the northern part of Croatia.
From Zagreb you can get to Osijeka, Pula, Split, Rijeka and Varazdin. Trains run to these cities regularly. The congestion of the railway increases with the onset of summer, and this is especially noticeable on routes directed towards the sea.
Water transport
Do not forget that the territory of Croatia includes a part of the Adriatic coast. And between the cities located directly by the sea, there is also a water connection. Ferries, motor ships, etc. run here. If necessary, you can go to them to the inhabited islands..
But in some cases, you can get to the island you need only by ferry or catamaran.
Croatia - sights and cities

Photos