Mexico Tourism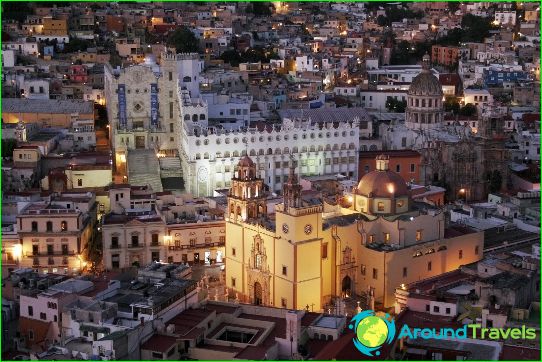 The homeland of the ancient civilizations of the Incas and Aztecs, chic sombreros and jackets embroidered with silver and gold, passionate songs with a guitar and no less emotional showdown with revolvers and Colts - this is Mexico in the minds of many people who have never been here.
Some of these stereotypes collapse like a house of cards as soon as the traveler steps over the plane. Others, on the contrary, are getting stronger. In general, tourism in Mexico is based on such myths, it offers knowledge of the country through history, natural resources, gastronomy, ancient and modern culture..
Mexican roads
The main flow of tourists arrives in Mexico by plane, with the exception of the indigenous people of the United States who live in the border areas, which are more convenient to get to by their own cars. Airlines connect not only with the capital of the country, but also with other major cities.
Within the country, you can get around by not very convenient railway transport and much more comfortable buses. In some regions, buses are the only possible option to get where the tourist dreams.
In large cities, they are competing with minibuses and taxis. There is an option - a car rental, then the tourist has the opportunity to get to know the country according to his own plan.
Precautionary measures
Any visitor to the country will benefit from some foresight. Being attentive to your belongings, being in a crowd or walking around the city, is a rule of conduct in the blood of every experienced traveler. The list of rules also includes:
do not drink tap water;
not to risk your health by tasting national dishes, to an even greater extent this applies to alcoholic beverages;
avoid traveling to the outskirts, especially at night;
no smoking in public areas.
Mexican souvenir
Local craftsmen are ready to please any capricious guest of the country with a large assortment of souvenirs and valuable gifts. Silver products, hammocks, homespun bedspreads are the choice of the female half of the tourist group. Many of them will add reproductions of works by famous Mexican brush masters to their home art galleries. Wood carvings, tequila, ritual masks in the spirit of primitivism will attract the attention of the male part of the team. Exotic cactus sweets are a good gift for young relatives.
Photos