Holidays in Mexico in December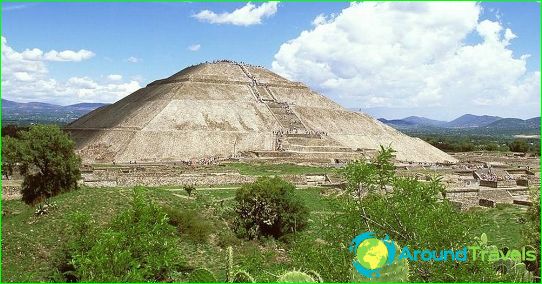 If you come to Mexico on vacation in December, you can enjoy the splendor of Mexican carnivals, a fascinating show of bullfighting, tequila, and see the legacy of ancient civilizations. Everyone here can find entertainment to their liking. You can sunbathe on the warm seaside, go on a picnic on a desert island, take part in festive processions, buy gifts for your family and friends at numerous fairs, as well as go on an excursion to the pyramids of Indian tribes.
Tours to Mexico in December will give you a big boost of cheerfulness and positiveness. And most importantly, in December, Mexico has an endless holiday atmosphere. Here you can forget about all the affairs and worries, and relax, as they say, "to the fullest.".
Mexican holidays in December

New Year in Mexico. As soon as the New Year arrives, Mexico immediately begins to sparkle with fireworks and salutes. All night long, locals and guests of this country are whirling in a whirlpool of festive carnivals. According to Mexican customs, on New Year's Eve, you need to eat 12 grapes, and then 12 of your cherished desires will come true. New Year's holidays are celebrated here for as many as 9 days.
Christmas in Mexico. Visiting Mexico ahead of Christmas, which is celebrated here on December 25, you can see the so-called "Night of the Radish" celebration. On the main square of the country on this holiday, many figures, statues of saints are exhibited - and all of them, imagine, are made of radishes. This vegetable is specially grown for this holiday. "Sculptors" are trying to achieve incredible sizes and shapes. According to the customs of local residents, during the Christmas dinner on December 24, cider, tequila, "Margarita", ponche, romeritos, fruits, atoll, bacalao and tamale should be present on the tables. For lovers of exotic cuisine - gusanos, or boiled silkworm pupae.
Weather in Mexico in December
Although Mexico is a southern country, in winter in its northern part, high in the mountains, the air temperature sometimes drops to minus. December is a dry period, so there is very little rainfall during this time..
Winter is considered the best time to relax in this wonderful country. The weather this month is dry and warm. On the Caribbean coast during the day the air temperature is + 24C, at night + 19C. It's a little cooler in the center of the country. The daytime temperature in this part of Mexico is + 21C during the day and + 7C at night. Holidays in Mexico in December are a great option for a vacation in the winter..
Vacation photos in Mexico