Holidays in Mexico in June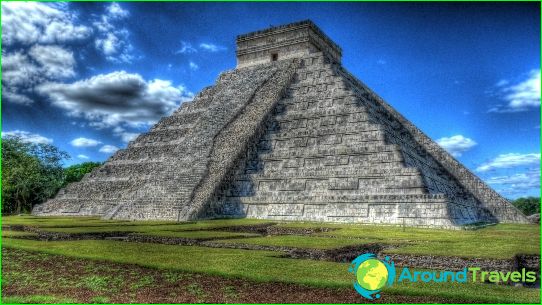 Perhaps the rainy season that has begun will not allow tourists to spend their entire vacation on the beaches. But a vacation in Mexico in June can reveal this country from an unexpected side. It is here that national traditions, clothes, dishes, dances and songs, archaeological monuments and intangible culture are very reverently kept..
Rain season
The wet season, which began in May, continues to spoil the beach holiday for tourists who choose a vacation in Mexico in June. The duration of showers increases to one or two hours. But hot weather is recovering at the speed of thought. Moreover, it takes off to temperatures unthinkable for many at + 28-32 ° C.
Therefore, a vacation in June is suitable for young, active people who are interested not only in sun or sea baths, but also in archeology and the culture of the country. Aged people and mothers with small children are better off choosing a different time to travel to Mexico.
Exotic Mexican Festival
Travelers in June in Cancun, one of the famous Mexican resorts, will enjoy the Shark Festival. But not all species existing on the planet, but cetaceans. It is these beautiful animals that visit Mexican lagoons and bays throughout the summer..
Whale sharks are absolutely safe for humans, and this is exactly what the locals want to tell their vacationers. One of the main entertainments of the festival is the joint swimming of a man and a shark. Any tourist can take this step.
New Mexican wonder of the world
In order to enrich with new knowledge about the country and impressions, you can find time to visit the ancient city of Chichen Itza, at one time the former capital of both the Toltecs and the Mayan tribe. Today, Chichen Itza is a grandiose cultural monument of ancient civilizations, restored and restored. A city that annually receives thousands of tourists who want to touch or at least see the shrines.
The main roads in this sacred place for every Mexican are beaten to the pyramid of Kukulcan. The essence of this architectural structure is the countdown, a kind of calendar. Tourists observe a real miracle during the onset of the spring and then the autumn equinoxes. Thanks to the mysterious play of sunlight and shadow, the illusion of a snake crawling along the steps is created.
Nearby is the El Caracol temple, which served as an observatory for representatives of ancient civilization. The windows in this temple are framed with images of heavenly bodies, fixed at certain moments.
Vacation photos in Mexico