Holidays in Mexico in March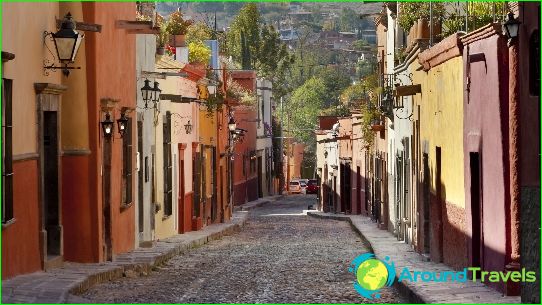 Mexico is an amazing state located in the Western Hemisphere. According to the assurances of many scientists who have studied local old calendars, in 2012, the end of the world was supposed to occur. However, nothing like this happened, and tourists from different countries are packing their bags, preparing for a trip to Mexico..
They are hoping that a vacation in Mexico in March will give an abyss of impressions (and it will). And also that they will be able to unravel the mystery of the calendar, this is unlikely. Mexico at any time of the year can please with good weather, but, like any other state located in the seismic zone, it can present surprises.
March weather
An amazing Mexican picture - the change of winter and spring is practically invisible. The first month of spring is characterized by very ambiguous weather. The temperature brings surprises, the thermometer soars up almost to +30 ° C, then also rapidly drops to +17 ° C. This does not interfere with tourists who come here on vacation. There is an excellent opportunity to alternate beach holidays with travels deep into Mexico, to its shrines.
Although it is very difficult to break away from beach activities and sea swimming. Moreover, the temperature in the waters of the Caribbean Sea heats up to +27 ° C, those who choose tours on the Pacific coast will swim at a temperature of +25 ° C. Affectionate lazy ocean waves take lovers of exotic and beautiful relaxation into their arms. The purest sea water and neat beaches invite not only adult tourists, but also their children.
Get to the Mexican carnival
This holiday is tied to the lunar calendar, so its dates may vary. Thoroughly lucky for those tourists whose vacation coincides in time with the most famous Mexican carnival.
For five days all the local residents and the guests of the country who have happily joined them have fun, sing and walk in masks and carnival costumes. The task of these fantastic, strange garments is to ward off evil spirits. Parades and fireworks, the burning of an effigy (with a portrait of the most unloved politician), the election of the king and queen are the main stages of the holiday.
In addition, one of the most interesting events is the celebration of the day of male disobedience. Most likely, every Mexican husband is under his wife's charming but firm heels all year round. Only one day a year he has the right to disobey.
Vacation photos in Mexico