Holidays in the Seychelles in June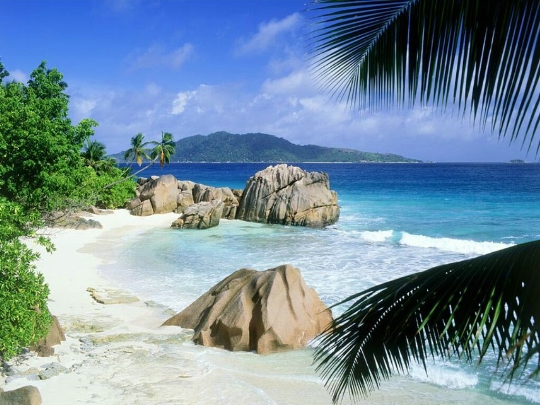 The dry season begins in June in the Seychelles. The archipelago is under active influence of the summer monsoon coming from the Indian Ocean, so the weather cannot be called ideal.
Weather in Seychelles in June
In June, it is advisable to give up relaxing on the southeastern beaches, because otherwise you will have to suffer from strong winds that can actually ruin your trip. The tropical sun begins to heat up intensely, so you need to stock up on sunscreen.
When planning a beach holiday and swimming in the ocean, you need to take into account that the waters will not have perfect tranquility. At the same time, you can enjoy swimming. The water temperature in June can be around + 27C. Daily temperature fluctuations in June are insignificant, so you will have to rely on similar figures. In June, the temperature ranges from + 28 ... 30C.
The relative humidity of the air is 80%, which also contributes to a pleasant stay. There may be about 50 - 100 mm of precipitation in June.
Holidays and festivals in Seychelles in June
Holidays in the Seychelles in June allows you to witness an interesting festival and several state and religious holidays. So, what are the important events during this period of time??
On the 5th, all local residents celebrate Liberation Day, honoring the memory of the events of 1977.
It is customary to celebrate Independence Day on the 29th.
Corpus Christi (Corpus Christi) is a religious holiday that falls in mid-June.
In the Seychelles, traditionally in June, the Wellness Festival is held, the scale of which can be safely called international. All guests of the festival can learn how to improve the state of the body and achieve peace of mind. People are offered a carnival of holistic classes, seminars, master classes, Chinese tai chi gymnastics, yoga, meditation, massage. The festival allows you to get acquainted with music and art. Everything is aimed at self-improvement!
Seychelles allows you to see the world from a new perspective, because this place can be considered unique!
Photos of holidays in the Seychelles