Airport in Volgograd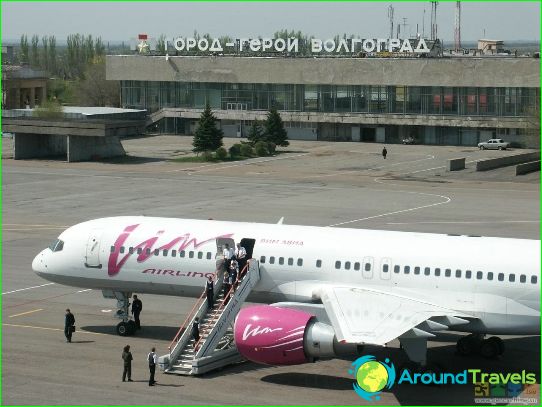 Volgograd International Airport is located 15 kilometers from the city, in an area called Gumrak. The airport in Volgograd was built in 1954 on the site of a former military airfield, which was captured and used by German troops during the Battle of Stalingrad. The air terminal complex includes two buildings, each of which serves domestic and international airlines, respectively, as well as a hotel building for passengers wishing to take a break..
The airport in Volgograd supports the main types of services of the European level. For the convenience of passengers, the online check-in option works, as well as an unimpeded connection to the Wi-Fi network throughout the air port. In addition, several cafes and coffee shops are open for visitors, where you can have a snack, tune in to the flight.
The airport building in Volgograd also houses ATMs from several banks, a pharmacy and a left-luggage office, and on the ground floor of the building there is a baggage packing station from the famous Pack & Fly company..
For those who prefer comfort and a wide range of additional services while waiting for boarding a plane, there are several lounges at the airport that serve business class passengers, holders of bonus gold cards, and economy class passengers free of charge, subject to payment for this type of service..
The connection between the air gates of Volgograd and the city is carried out only by automobile. Regular buses number 6E run between the city and the airport with a departure interval of 15 minutes and a final stop at the Alley of Heroes. In addition to buses, communication with the city is carried out by several fixed-route taxis numbered 6, 6K, 16K and 80A. There are plans to develop railway communication using trains «Aeroexpress». For those who do not want to travel by public transport, there is a car rental center on the territory of the airport, and the airport also offers VIP taxi services. «Bonjour». For those who arrived at the airport in Volgograd by private car, several paid parking lots are offered their services, with the possibility of hourly and daily payment.
Photos of Volgograd airport