Streets of Barcelona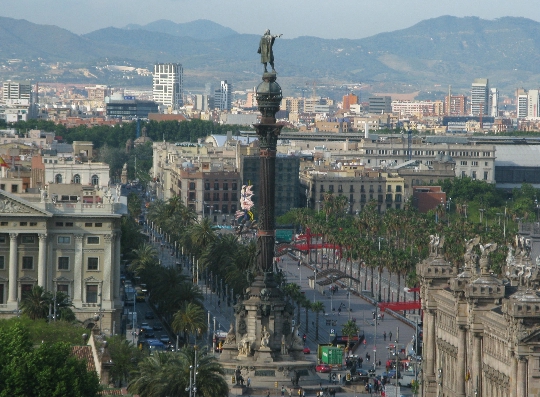 The largest city in Spain is Barcelona. The commercial and industrial life of the country is concentrated here. Many streets in Barcelona are beautifully designed.
The best city highways
The longest street is considered to be Avenida Diagonal, which crosses the city diagonally. It starts near the popular Diagonal Mar shopping center and runs through the whole of Barcelona. After crossing the Rue de Gracia, it becomes glamorous. The city's best cafes, boutiques and nightclubs are located there. Avenida Diagonal ends in the luxurious Pedrables area. This is a prestigious location in the western part of Barcelona. It is home to the Royal Polo Club and the Royal Tennis Club. Of the sights here, there is the Palace of Pedrubles, the Monastery of Pedrubles and the US Embassy..
The financial center of the city is Les Corts. There are many excellent restaurants, hotels and boutiques on its territory. The district is located near the university part of the city and has a convenient transport interchange. Another prestigious area of ​​Barcelona is Sarrià Saint Gervasi. Today Sarrià Saint Gervasi is one of the best areas of the Catalan capital. It features a tranquil environment that grows in value amid bustling city life.
In the center of Barcelona there is a pedestrian street - Ramblas, which is no more than 1 km long. It was built on the site of a river bed. The boulevard is formed by several streets and is divided into parts. Near Plaza Catalunya there is a plot number 1 - Canaletes. Behind it is the Rambla dels Estudis section, named after the former university. In this place you can see the baroque church and the Poliorama theater. La Rambla is a wonderful walking area. Crowds of pedestrians fill the street every day. Inspection of the Rambla must be included in sightseeing tours of the city.
The oldest part of Barcelona
The Catalan capital has a very old area - the Gothic Quarter. It features medieval architecture. There are ancient palaces, houses, cathedrals there. This quarter is the heart of Barcelona. Many buildings are considered landmarks of world importance. These include the Temple of the Emperor Augustus, the Royal Palace, the Le Mercé Church, the Cathedral of Saint Eulalia, etc..
Photos of Barcelona streets