Shopping in Madrid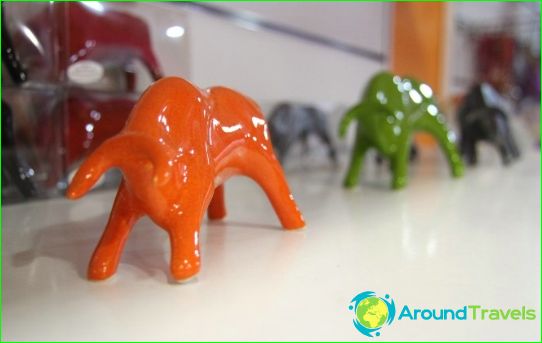 Madrid is the capital of Spain and one of the most beautiful cities in the world with a rich artistic and cultural heritage. Here, medieval architecture, modern business centers, magnificent parks and the largest outlets are perfectly combined. It's no secret that many of us enjoy shopping in the cities we visit. Madrid, the capital of Spain, is exactly the place that can win the heart of any shopaholic..
All tourists, having gone to this beautiful city, are faced with the question - what to bring from Madrid? As a rule, you will have some options even before the start of the trip, but even if there is no definite "list", it will be formed very quickly on the spot. In this case, different goals can be pursued: some acquire gastronomic specialties, someone wants to bring a lot of souvenirs to loved ones, and someone can spend all their savings on clothes, jewelry, and so on..
Shopping in Madrid is quite varied. There are huge shopping malls, small shops, malls and wonderful markets. In Madrid, you can buy everything you need: clothes and shoes from local manufacturers and well-known brands, jewelry, traditional drinks and food, household appliances and much, much more. Everything will depend on your needs, hobbies, tastes and the amount of money you are willing to spend. But at the same time, there are several types of gifts and souvenirs that are recommended to be brought from this Spanish city..
What to buy in Madrid?

Clothing. In the Spanish capital, like nowhere else in the world, fashion and style are idolized and appreciated. And despite the fact that Madrid is not officially considered the capital of fashion, various fashion festivals are constantly held here. Tourists visiting this sunny city should pay special attention to leather goods: shoes, belts, bags, etc. Spanish brands will captivate everyone with their color combinations and originality of the cut. Connoisseurs of non-trivial, colorful clothes are recommended to look into the Agatha Ruiz De La Prada boutique. Those who appreciate classics in clothing may be interested in the Caramelo collections. Practical and comfortable items are best bought in the Armand Basi boutique. Most Spanish designers know a lot about original and stylish clothes..
Porcelain. Porcelain is not always included in the list of things that can be brought from Madrid, which is a big omission. Since the unique compositions and figurines presented in local souvenir shops and shops are real works of art.
Cosmetics and perfumery. Of course, Spanish perfumery is not as "popular" as French, but it is practically no different from it, just like decorative cosmetics. This is especially true for Spanish creams based on olive oil. Believe me, they will become for your loved ones perhaps the best gift that you can bring from Madrid..
Food. When leaving the capital of Spain, do not forget to take with you a few bottles of good wine, delicious jamon and olive oil. All this and much more can be found in numerous shops or in the market..
Madrid is a great shopping destination. Looking at the local sights and running around the local museums, do not forget to look closely at the nearest showcases, because it is possible that it is behind them that what will make a splash among your family and friends is being sold.!
Pictures of shopping in Madrid