How long is the flight from Valencia to Moscow?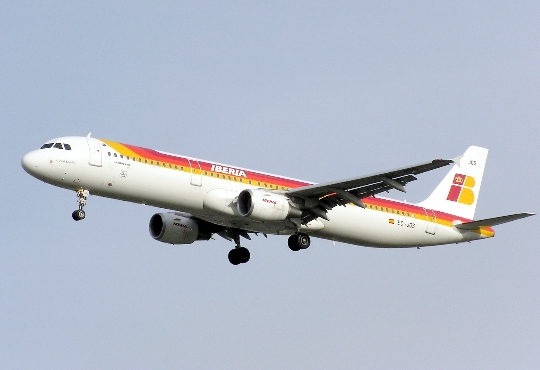 In Valencia, you could see the palace of the Marquis Dos Aguas, the watchtowers of Serranos and the statue of Gulliver, admire the paintings of Goya and the frescoes of Fernando de Llanos in the cathedral of La Seo, go to the caves of San Jose, spend time in the Bioparc, Jardines deViveros and Alameda gardens, entertainment complex Terra Mitica, nightlife Guru, Bananas, Pasha? And one of these days you will fly home?
How long to fly from Valencia to Moscow (direct flight)?
You will fly to Moscow in 4.5-5 hours, having covered 3300 km. So, having made S7 Airlines responsible for your flight, you will fly to Domodedovo in 5 hours.
Those interested in the cost of the Valencia-Moscow air ticket should know that it fluctuates around 17,200-19,500 rubles (tickets at a reduced price can be bought in the autumn months).
Connecting flight Valencia-Moscow
The flight can be made via Madrid, London, Frankfurt am Main, Amsterdam or other cities. "Easy Jet" will offer you a stopover in London (the air trip will end 7.5 hours after the 1st take off), "Vueling Airlines" - in Palma de Mallorca (in "Domodedovo" you
land in 11 hours), Turkish Airlines in Istanbul (it will take 8 hours to return home), Iberia in Madrid (with this airline you will return home in 6.5 hours), TAROM in Bucharest ( between flights you will be given 8.5 hours to rest, and all the way home will last 15.5 hours), Royal Air Maroc - in Casablanca (you will be in Sheremetyevo in 31 hours, of which about 19 hours will be spent on the docking ).
Choosing an airline
One of the following carriers will offer you to board a Canadair 900, Avro RJ 100, Canadair 1000, Boeing 737-800 or another airliner: Aeroflot; S7 Airlines; Vueling Airlines; "SmartWings".
Departure from Valencia to Moscow is made from Valencia Airport (VLC) - it and the central part of the city are separated by 7 km (take bus number 150). Travelers will be offered to taste dishes of local and foreign cuisine in the food outlets located here (there is a cafe "Dehesa" and an ice cream parlor "Farggi"), take a break in spacious waiting rooms, buy cosmetics, perfumes, food, drinks and other goods in the shopping area, use services of ATMs, a first-aid post, a pharmacy, a currency exchange office, luggage storage, a conference room "Esteve", which can accommodate 80 people.
What to do on the road for air travelers?
On board the airliner, it is worth deciding who to give souvenirs purchased in Valencia in the form of porcelain, Valencian crystal and colored glass, carpets, leather bags, clothes and shoes, jamon, turron, cheese, olive oil and Spanish wine.
Photos