Provinces of Spain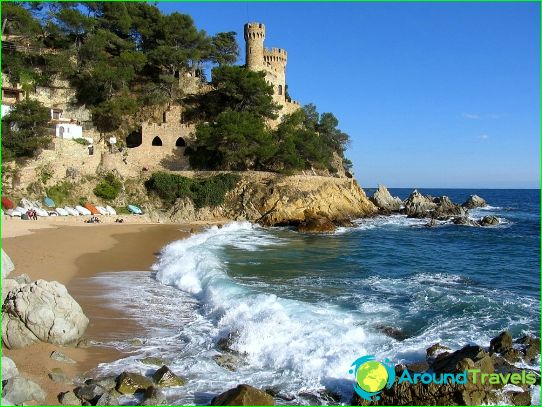 This beautiful kingdom is located almost at the westernmost tip of Europe, but only geographically. From the point of view of a tourist, she is among the world leaders, and every traveler should visit this wonderful place, visit certain provinces of Spain. And not only to relax on the coast, sunbathe, restore health and gain strength. But also try to see as many monuments of history or Spanish culture as possible, local or world-class attractions.
Southernmost Spanish Territory
This is sultry Andalusia, which includes 8 provinces and has an ancient history that dates back to the reign of the Moors. It is located in the south of the country and is washed by the waters of the Strait of Gibraltar, the Mediterranean Sea and the Atlantic Ocean. Such a favorable geographical location of the territories allows Andalusia to have its fans and regular tourists..
This region of Spain is famous for its sandy beaches, developed infrastructure, cultural monuments included in the UNESCO lists. When traveling in Andalusia, it is imperative to visit three important tourist sites:
the bell tower of the Giralda Cathedral of Seville;
Cathedral of Cordoba, converted from the Mesquita Mosque;
the Alhambra palace in Granada, which is at the same time a fortress that protected local residents from external invaders.
Adventure in the Basque Country
It is also part of the territory of Spain, which currently includes three provinces. The locals speak Spanish and Basque, which is very beautiful and strikingly different from the official language of Spain..
The Basque Country has prepared many protected areas for tourists, located in national parks, along the coast and in the mountains. For example, a trip to the mountains near the city of San Sebastian will leave an unforgettable experience. Unique "Flying" bridge, where gondolas will take passengers to the other side almost instantly.
Breath of history itself
This is Cadiz - a city and province of the same name in Spain. Modern resorts with their full list of beach activities and entertainment and ancient buildings preserved in the old city peacefully coexist here. On local beaches, one of the main attractions is watching the sunset, the beauty of the setting sun cannot be described in words, you must see it.
In addition to spending time on the beach, in the provincial capital, it is imperative to walk through the streets and squares of Cadiz, visit the observation deck showing extraordinary views, the archaeological museum and the park located on the very shore of the ocean.
Pictures of the provinces of Spain