Shopping in Beijing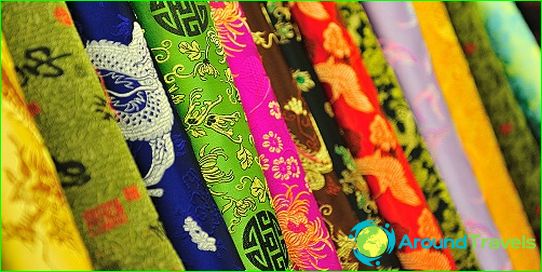 Beijing is the heart of China. It is here that, parallel to wide avenues with skyscrapers, narrow streets of poor quarters are located, embodying the spirit and flavor of real China. Walking along the streets, you understand that Beijing can surprise you not only with a large number of attractions, but also with a multitude of all kinds of shops, shopping centers, shops and markets. This is the only place where you can get acquainted with Chinese trade and truly explore the huge range of Chinese goods. Every tourist, concerned with the question of what to bring from Beijing, can easily answer it by filling their bags with all kinds of inexpensive, but at the same time high-quality goods..
Shopping in Beijing is, of course, a wide assortment of clothes of all styles and sizes, both local designers and large brands, drinks and food traditional for the local area, the latest technology and electronics, famous Chinese souvenirs and much more..
Unlike large supermarkets and shopping centers, trading in markets or shops is necessarily accompanied by an exciting bargaining, since merchants deliberately inflate the prices of goods several, or even dozens of times, counting on unlucky simpleton tourists.
So what to buy in Beijing? In Beijing, you can buy almost everything, from simple Chinese souvenirs to expensive and unique goods. But the most in demand and popularity are:
Beautiful and graceful Chinese souvenirs with a subtle oriental flavor of this country. Here you can see a wide variety of porcelain figurines, silk and jade souvenirs, all kinds of ceramics, various handicrafts made of stone and wood. Jade dishes, emitting a melodic ringing, amazes with their purity and perfection.
Chinese embroidery. Products from Suzhou, Hunan, Guangdong, Sichuan old types of embroidery will delight the eye with the brightness of colors for a long time.
Traditional Chinese medicine drugs and medicines. It is believed that a huge number of unusual decoctions, tinctures and vitamin drinks from ginseng, antlers, donkey skin gelatin and other exotic ingredients can support vital energy while weakening the immune system..
The famous Chinese tea, renowned not only for its excellent taste, but also for its many medicinal properties. The most famous of these are tea. «Xihu-Longjing» from Zhejiang province, Yunnan tea «Dianhong», «Puer» and «Tocha», grown in ideal conditions on tea plantations.
Clothing. In shopping centers and boutiques in Beijing, you can buy comfortable, high-quality items of almost all world brands. Local markets can offer a wide range of locally produced clothes, which are fakes of famous brands, they are cheaper and do not always correspond to high quality..
Shopping in Beijing is best done during the big holidays, this is when seasonal sales come..
Beijing
Pictures of shopping in Beijing