Rest in Simferopol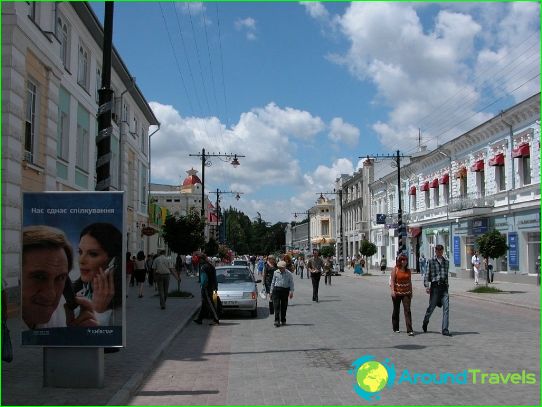 Rest in Simferopol means walks in parks and squares, visiting interesting architectural and historical monuments, active pastime.
The main types of recreation in Simferopol

Sightseeing: as part of sightseeing tours, you will be shown a five-hundred-year-old oak "Bogatyr of Tavrida", Vorontsov's palace, Kebir-Jami mosque, Alexander Nevsky cathedral, Dolgorukov monument, Suvorov monument, taken to the reserve "Cape Aya" and to the ruins of Scythian Naples, they will propose to stroll through the Park of Forged Figures and the Botanical Garden. If you wish, a trip to the Denisovskaya ostrich farm can be arranged for you.
Beach: you can take an example from the locals and go to the beaches of the Simferopol reservoir - they are equipped with sun loungers, umbrellas, changing cabins. So, you can relax on the Central (located near the dam), beaches No. 2 (located near the highway to Yalta) and No. 3 (located near the Salgir River).
Active: if you wish, you can have fun in the nightclubs "King", "the globe" and "Cobra", visit the Gagarin Park (adults here can ride a catamaran on the lake, and children can have fun on various attractions), go rock climbing or explore caves (for example, in the Emine-Bair-Khosar cave in the Hall of Idols you will see bizarre stalagmites and an internal lake, and you will also visit the Paleontological Museum), go fishing, hiking and cycling, ride an ATV in the surrounding forests and mountains, fly a paraglider.
Wellness: in local sanatoriums and boarding houses, vacationers are offered to take advantage of wellness and treatment programs (the main therapeutic factors are climatotherapy, water from mineral springs, healing mud). It is worth noting that some sanatoriums provide for parents to stay with their children, therefore there are playgrounds on their territory, and baby food in the dining room. In addition, entertainment programs are often developed for children, and if necessary, you can use the services of a babysitter..
Prices for tours to Simferopol
The best time to travel to Simferopol is May-September. More expensive tours to Simferopol are implemented in June-August, and the cheapest - in November-March (having arrived here during this period, you will save 20-40%). You can save 15-25% by planning a trip to Simferopol in September-October - at this time, prices are pleasing with their democracy, and the weather - with grace.
On a note!
Any area of ​​the city you are interested in can be reached by bus or trolleybus. And if your plans include visiting nearby cities and resort areas, you can get to them by train. If you decide to take a taxi, you can find it at special parking lots (look for them near entertainment venues and major attractions) or call it by phone.
It is advisable to study the historical district of Simferopol during the day as part of organized excursion groups (it is not recommended to walk here in the evening, and even alone).
Memorable gifts from Simferopol can be compositions of dried flowers, decorative wood products (beads, coasters for hot dishes, combs), wine, cognac (all this can be found on the Frunze shopping street).
Photos of rest in Simferopol