Holidays in Cuba in February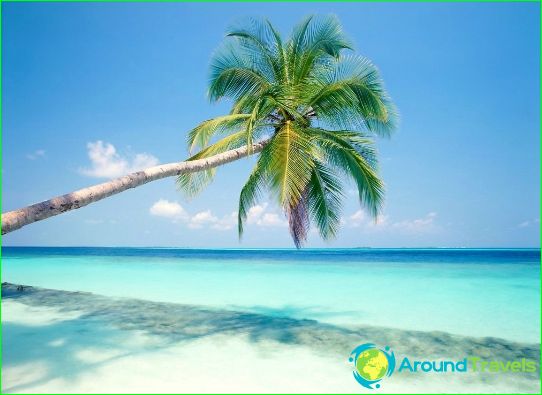 Cuba in February will bring a lot of pleasure to any tourist who chooses it for their vacation. During this period, beach holidays and excursion programs are popular with vacationers, during which you can learn many interesting facts about this country..
In February, many holidays are held in Cuba, which are accompanied by incendiary dances in the Latin style. It is difficult to resist the beauty and plasticity of local dancers and not follow the dance when such a liveliness reigns on the streets of the country during the holiday. In addition to entertaining excursions and enchanting holidays, Cuba attracts thousands of tourists with its beaches, here you can relax gorgeous under the gentle sun.
Excursion rest
Holidays in Cuba in February will delight you with many interesting excursion programs. Vacationers must visit the flamingo colony, visit museums and explore historical sites. And, of course, what kind of vacation in Cuba can do without visiting a factory for the production of world-famous Cuban cigars.
In February, diving centers are active here, which offer everyone to explore the unique underwater world of Cuba..
Fishing enthusiasts will also find something to do, locals suggest going to the open sea to taste the peculiarities of local fishing and catch some exotic fish..
Holidays with children are also favorable in February, the warm sea allows you not to worry about the health of the child, and local hotels are happy to welcome small tourists within their walls, providing everything they need for their comfortable stay..
Another advantage that the island of Cuba has is the short acclimatization period. In addition, Cuba is:
Friendly population.
A wide variety of entertainment programs.
Warm sea.
No suffocating heat.
Rains this month is a rare phenomenon, at night the air cools down to 18 degrees, during the day the thermometer scale reaches 30 degrees, which is quite comfortable even for long walks.
The sea temperature is around 26 degrees throughout the month.
Holiday photos in Cuba