Resorts of Malta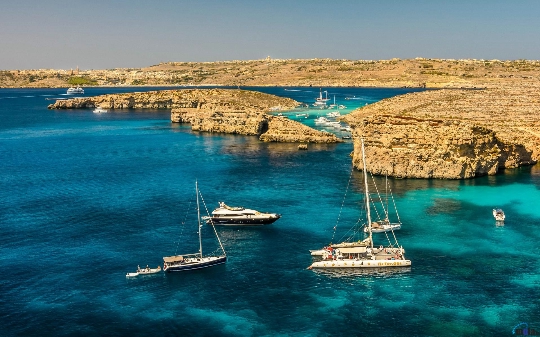 The Maltese sincerely believe that their archipelago is part of the once beautiful Atlantis, where the gods lived. Perhaps they are right, because the beauty of these islands is visible already on approach in the capital of the country, Valletta. Fans of high-quality European recreation with the comfort inherent in the Old World and lovers of architectural attractions in a knightly style strive to the resorts of Malta. By the way, the famous Order of Malta got its name at the beginning of the 16th century precisely in honor of this pretty archipelago drifting in the Mediterranean Sea..
Small country with great opportunities
Only at first glance, a vacation in Malta may seem boring and monotonous. Even the local beaches are unlike each other and differ in both the nature of the coverage and its color:
Sandy beaches in the resorts of Malta are white, pink and even red. They are usually equipped with sun loungers and umbrellas that can be rented while sunbathing. Wild sandy beaches in the archipelago are also not uncommon, but most of these swimming spots are located near hotels. The only drawback of the sandy surface is the great popularity of these beaches among locals who are not averse to "light up" by the sea both day and night..
Descent into the water from the rocky beaches of Malta is arranged with the help of stairs, and the most impatient prefer to dive into the sea directly from the rocks. The advantages of staying in such places are sufficient privacy, a small number of neighbors and magnificent views of the sea and stones..
Pebbles cover the mouths of half-flooded valleys, where it is also customary to sunbathe. Most of the pebble beaches on the island of Gozo, but they are not very easy and convenient to get to.
Top entertainment
The favorite resort of Malta among fans of active beach holidays and vibrant nightlife is the town of Sliema. A magnificent embankment and dozens of pretty restaurants with seafood cuisine, rocky but conveniently equipped beaches and an abundance of architectural monuments make this resort especially popular with Russian tourists..
For those who prefer sports and a healthy lifestyle, the island of Comino is ideal. Only a few locals and the staff of the only hotel make up the population of this resort in Malta, but there are plenty of opportunities for practicing all kinds of water sports..
Photos