Tourism in North Korea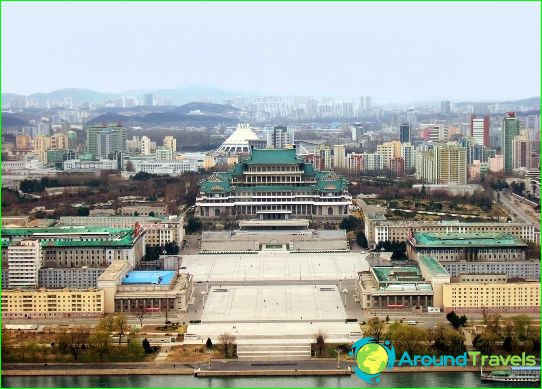 For a very long time, thanks to the representatives of the supreme power of the Korean People's Democratic Republic, who pursued a policy of isolationism, this country was absolutely closed to tourists on the planet. Recently, some steps have been taken in this direction..
It is clear that international tourism in North Korea is taking its first tentative steps. There are not many travelers who would like to get here. But the most daring are still there who dream of discovering the mysterious light of the ancient inhabitants who inhabited these lands, to get acquainted with amazing natural monuments and a modern atmosphere..
Everything is in the hands of the state
Tourism as a promising branch of the Korean economy. It is under the control of the official authorities. There is a National Tour Operator in the country, on which the reception and service of foreign guests depends. Also, the employees of this company are entrusted with the responsibilities of organizing cultural, historical and sports tourism..
The second way to enter the country is through foreign firms, which must be accredited by the Korean Ministry of Foreign Affairs. With their help, it is much easier to apply for visas and comply with the formalities than to do it yourself..
Resorts for all tastes
Given that North Korea is only making its first tentative steps in international tourism, one should not expect upmarket resorts and luxurious living conditions. Meanwhile, across the country, you can find resorts specializing in beach vacations. They are located on the coast of the Sea of ​​Japan, which is called the Eastern.
You can find beach resorts in the vicinity of Lake Sijung, in addition, in the local mud baths you can get a course of procedures that help strengthen the immune system and overall health of the tourist..
Ryonggang is another resort specializing in balneological treatments and courses, located southeast of the capital of North Korea. For treatment and recovery, water from a local radon source is used. Previously, this resort served only the supreme rulers of the country, now it is open to foreign tourists.
Local media recently reported on the opening of a ski resort in the east of the country, called Masik. The length of the routes is over 100 kilometers, and the width of some of them reaches up to 120 meters. To services of tourists - rental of sports equipment, cable car, hotel and even a helipad.
Photos