Holidays in Sri Lanka in March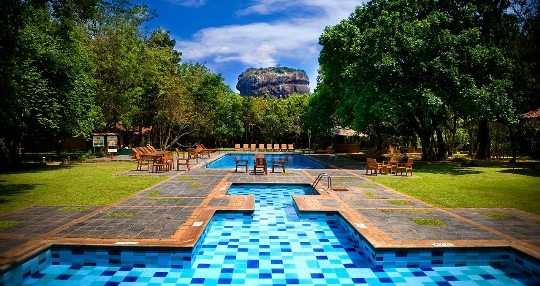 Many tourists dream of being in a place like paradise. On this planet, there are still secluded corners, very small islands, where representatives of different nationalities or beliefs live peacefully side by side. And truly heavenly conditions for stay are created for guests..
One of these places is the island, for a long time known to everyone as Ceylon, and now has returned its historical name. Holidays in Sri Lanka in March is suitable for brave tourists who dream of distant paradise islands.
Climatic conditions and weather conditions in March
The island is under the royal influence of the subequatorial monsoon climate, with the northeastern monsoons for six months, then the southwest.
Summer is the rainiest period in Sri Lanka, with 95% rainfall. It is clear that for a good holiday, you should choose the rest of the year. Beach pastime can be perfectly combined with traveling around the country, acquaintance with Buddhist culture, local traditions.
The weather on the island is affected by the monsoons. Since the rainy season is still ahead, March is considered by many tourists to be one of the best periods for holidays in Sri Lanka. Showers, if they happen, are extremely rare, pass quickly. Due to the high temperatures, everything dries out almost before our eyes.
The air temperature in the most popular resorts of Sri Lanka is kept at +30 ° C, the temperature of ocean waters on the coast is not much lower, about +28 ° C.
Beach vacation
An interesting fact is that two beaches in Sri Lanka are in the top ten holiday destinations in the Asian region. This is an important indicator of the quality of rest, in fact, the coast of this island can be considered one huge, long beach.
Here, nature itself has created the best conditions for relaxation: soft sand, palm trees giving blessed shade, coral reefs and all the wealth of the inhabitants of the seabed..
Wild Monkey Island
Sri Lanka pleases lovers of the exotic, especially with the abundance of monkeys, which cannot be called wild, because these insolent animals are not at all afraid of people, on the contrary, they consider themselves the rightful owners of the island. Therefore, tourists are first delighted at the sight of «cute» monkeys being fed and trying to take pictures. Then they understand that it is necessary to somehow escape from the invasion of this monkey yoke, because in the blink of an eye you can lose many valuable things, first of all, cameras and wallets.
Photos of rest in Sri Lanka