Basic data
District: Nathon
Accommodation type: house
Distance to the sea: by transport
Number of bedrooms: 5, bathrooms: 4
Rent price, baht / month: 300000
Host contact: Baan Sijan, https://www.facebook.com/BaanSijanVillaResort, Simon +66867396254, Janya +66895179502
Pool: personal
Internet: yes
Air conditioner: yes
Household appliances: fan, TV, refrigerator, gas stove, kettle, microwave
Additionally
Internet, baht / month: free
Electricity, baht / unit: free
Water: free
Deposit, baht: no
If you need help with renting, send me a request by mail using the form below. I also remind you that it is better to look for hotels in Thailand through RoomGuru, as it shows discounts in 30 booking systems at once, and not only in the usual Booking, which is not the main one in Asia.
Send request
Description
Interested in a luxury Villa with a romantic view day and night on one of the most popular islands in Thailand - Koh Samui? It is located in a secluded and picturesque area of ​​the island, where it is always quiet and calm, there are almost never tourists, among evergreen palms and fruit trees ... The administrative center of Koh Samui is located in a 5-minute drive / bike ride. «Nathon», which contains numerous shops, beauty salons, massage parlors and the Seatran Ferry, which connects the island with the mainland and other islands of Surat Thani province - Ko Tao and Ko Phangan.
A 15-minute drive away by car / bike are two secluded and little-visited beaches - Lipa Noi and Bang Po. Do you like to play sports and swim often? The villa has a beautiful large swimming pool on the second floor and a gym on the first floor. Do you like tennis or billiards? This is also here! Several clean bathrooms and saunas are designed in the best architectural style. And a special massage room will allow you to invite your own masseur and relax in comfort right at home.
The villa is designed for 11 people. Five bedrooms, two kitchens, one family room and a bar will allow you to receive several guests and relatives at the same time, enjoy a pleasant evening romantic atmosphere and chat with each other..
Also, the villa can work as a hotel and then each room is rented separately. You can book here.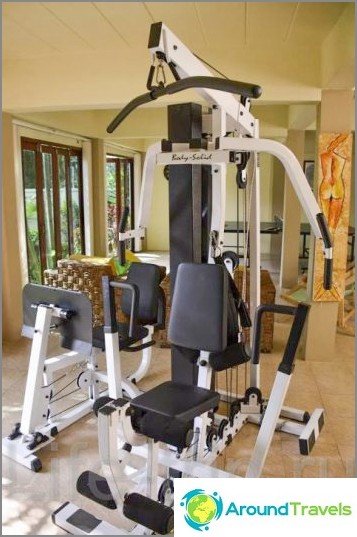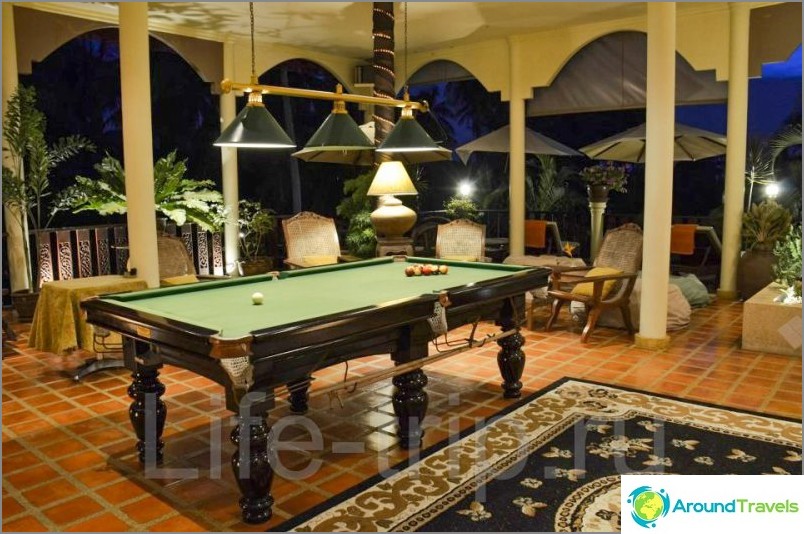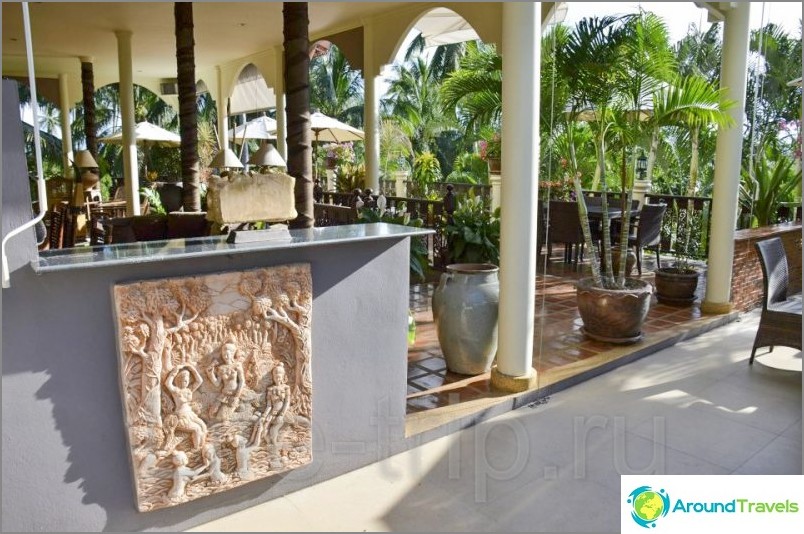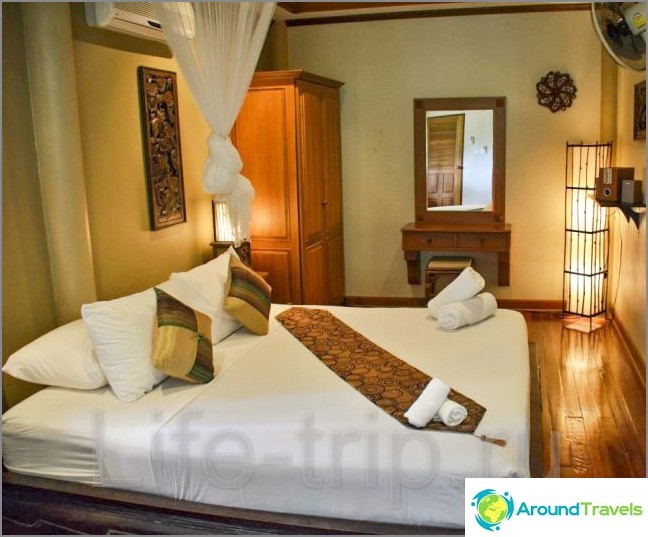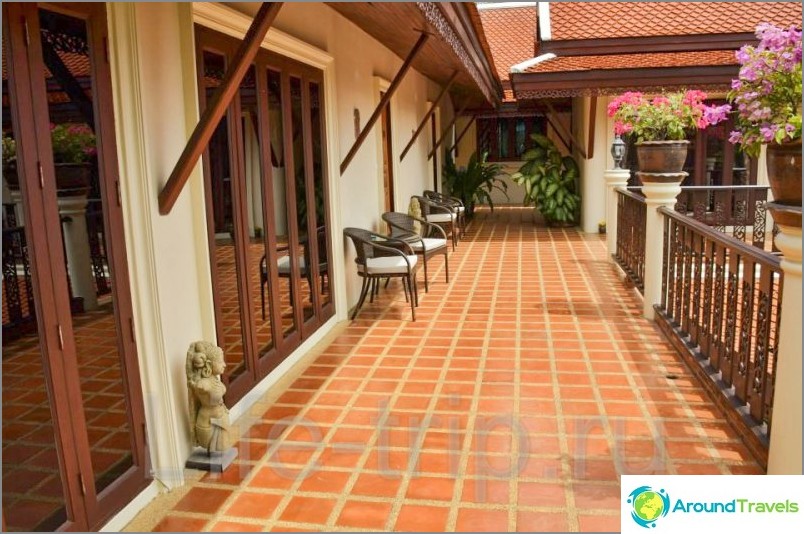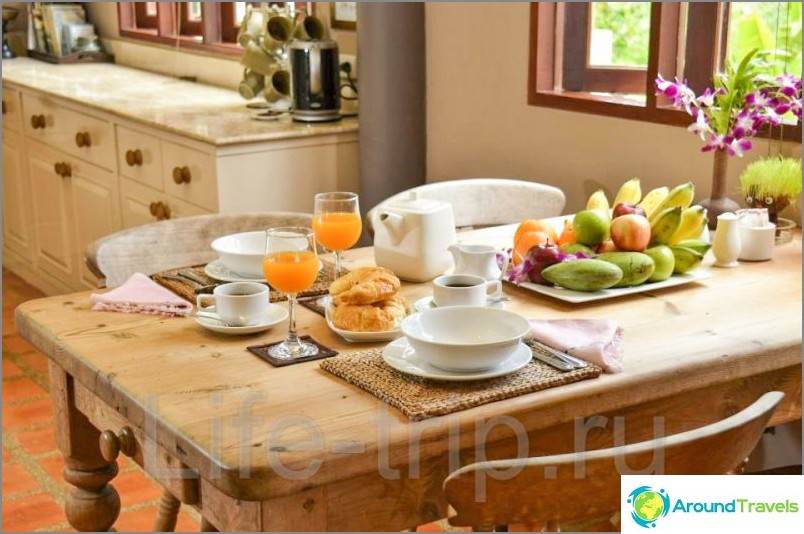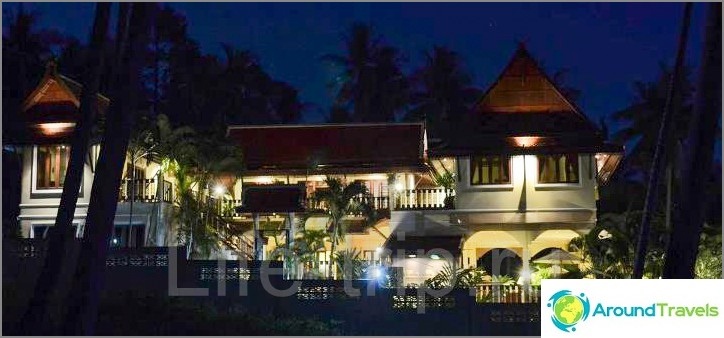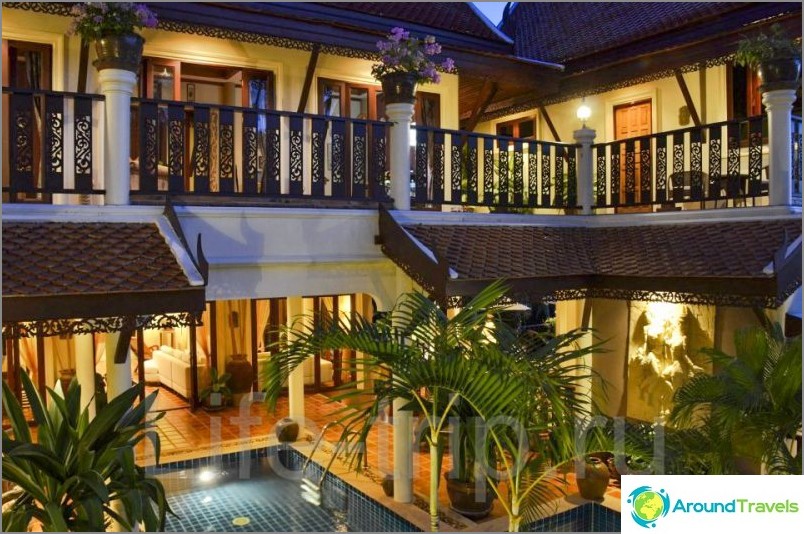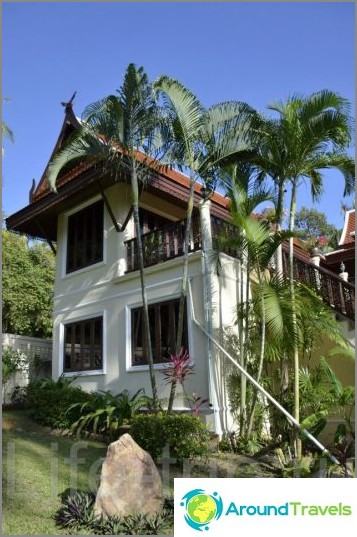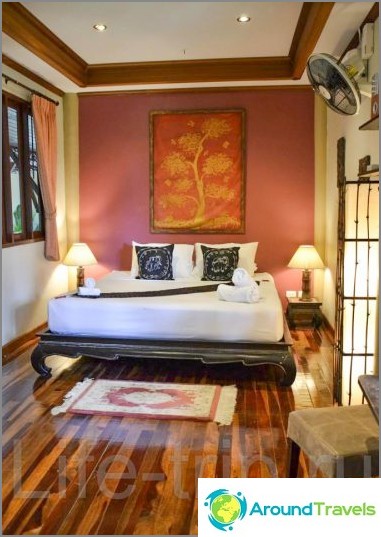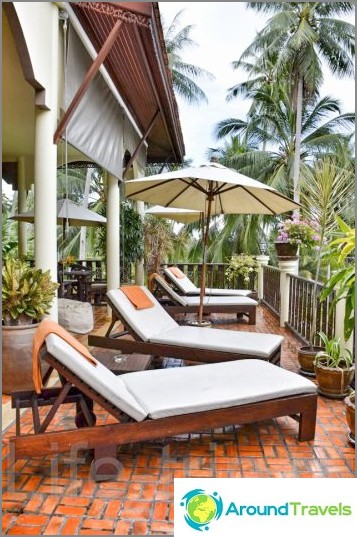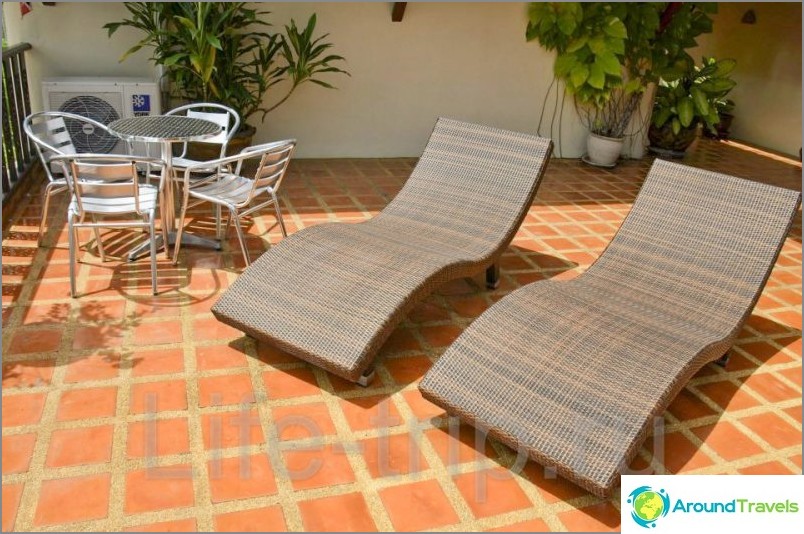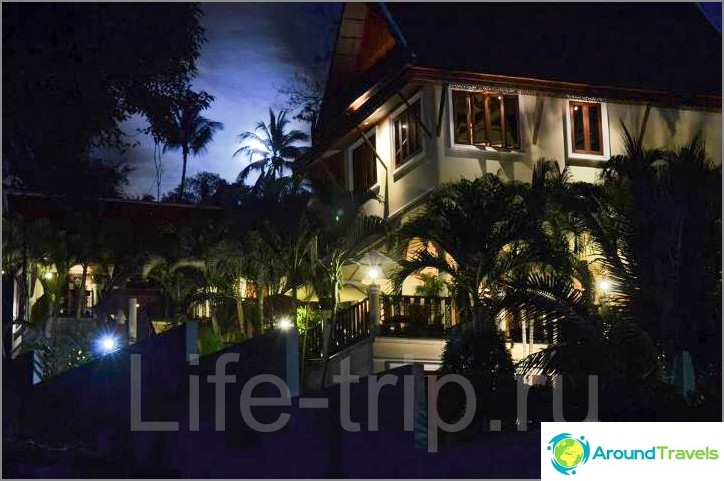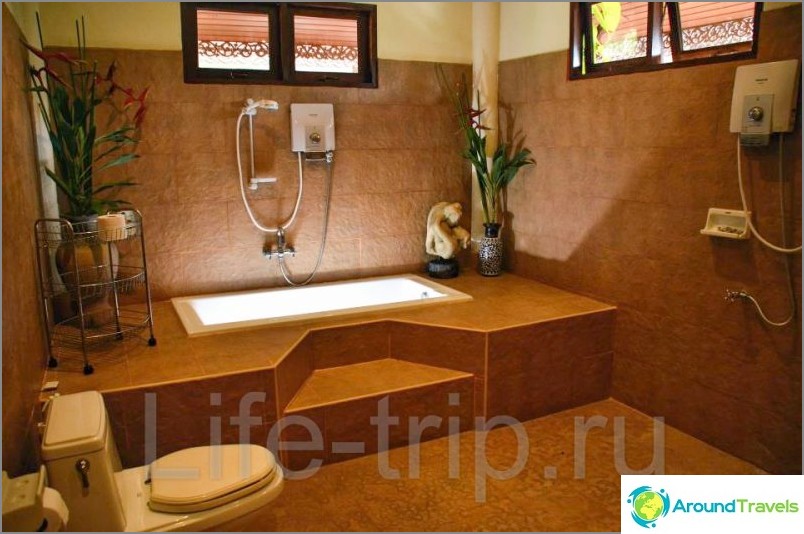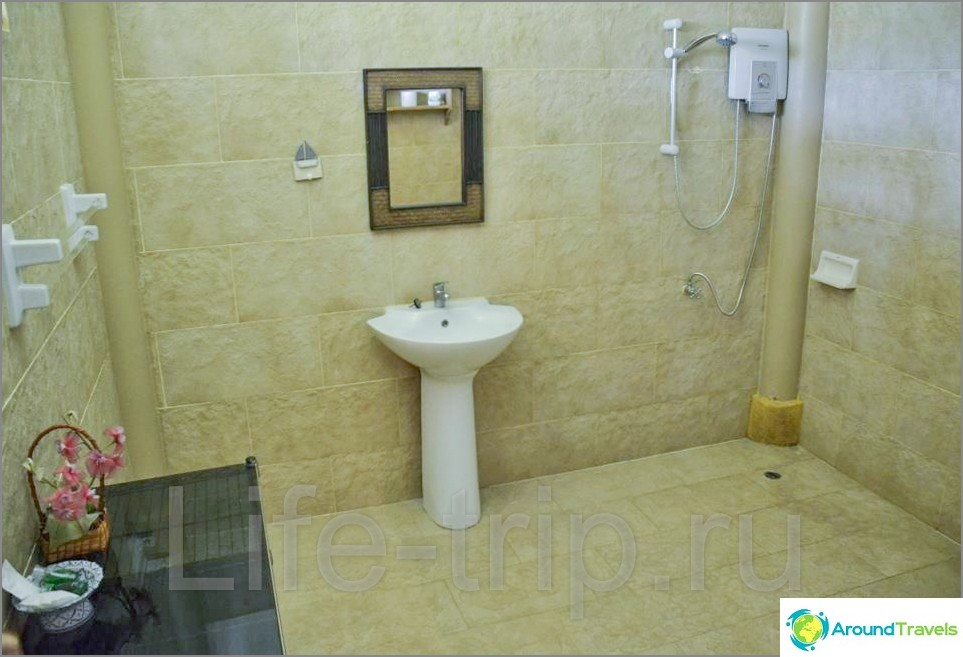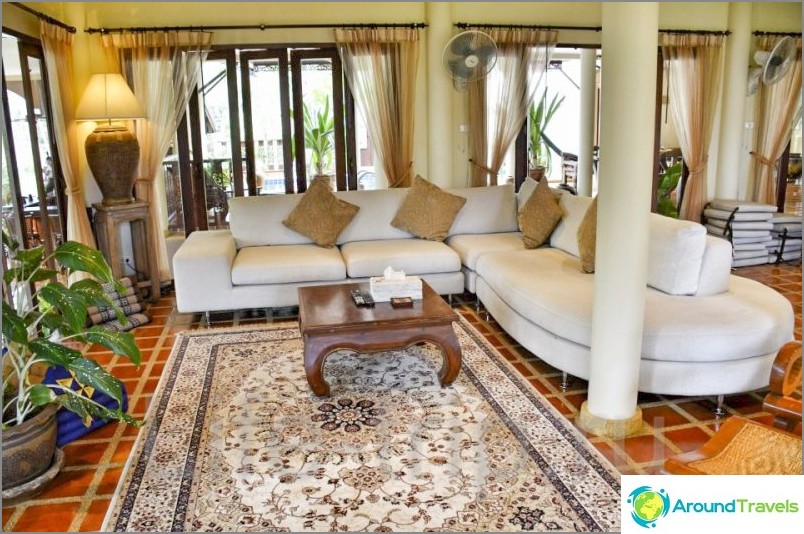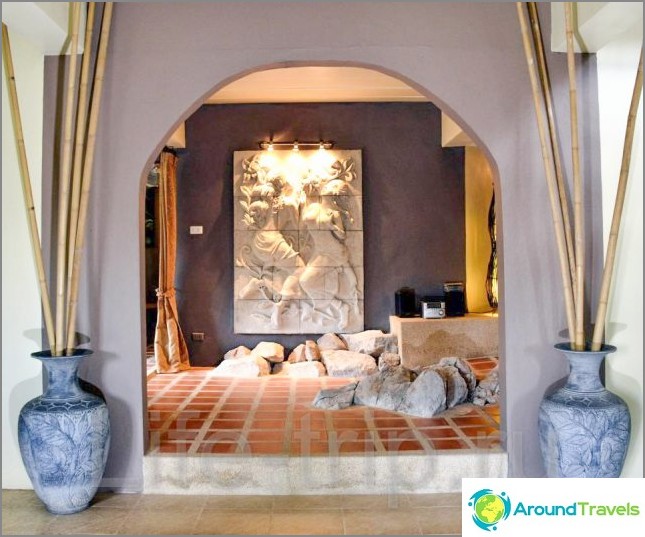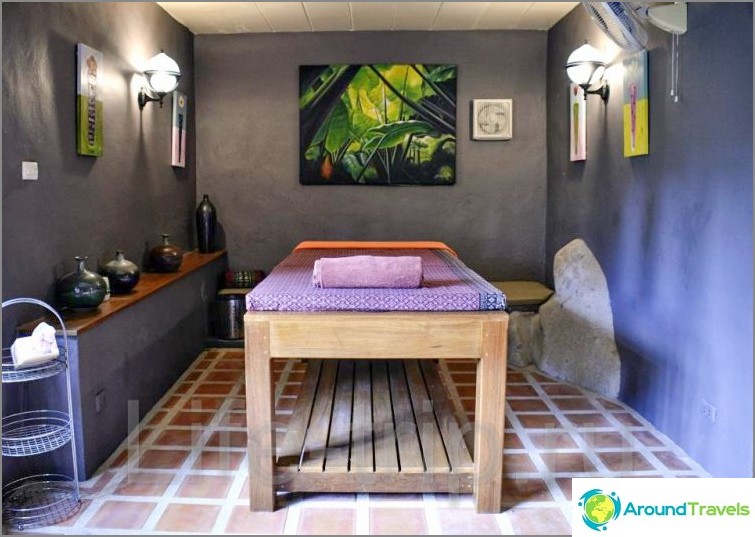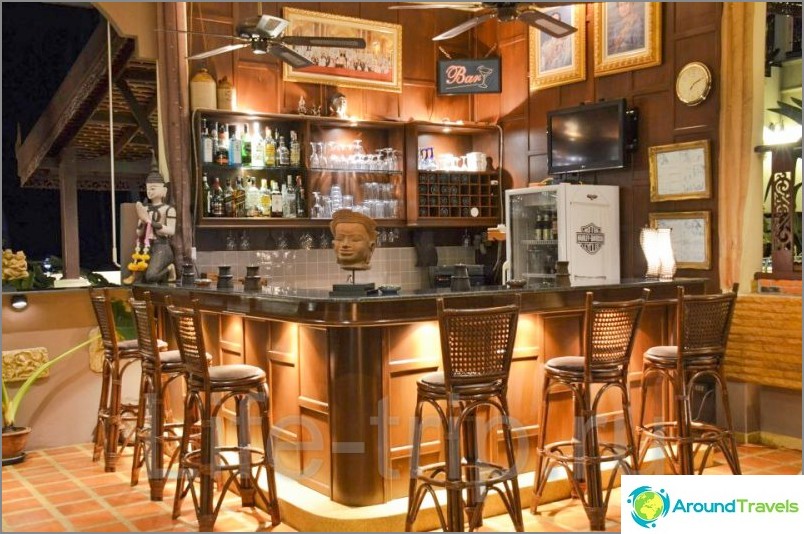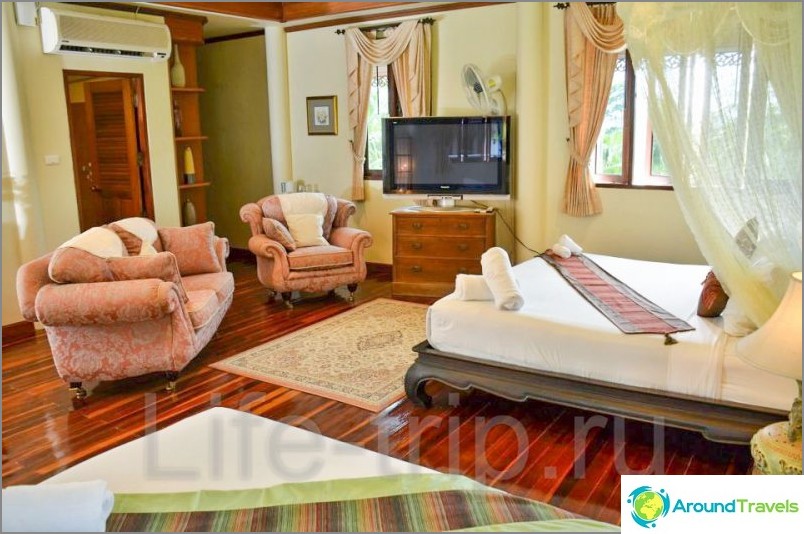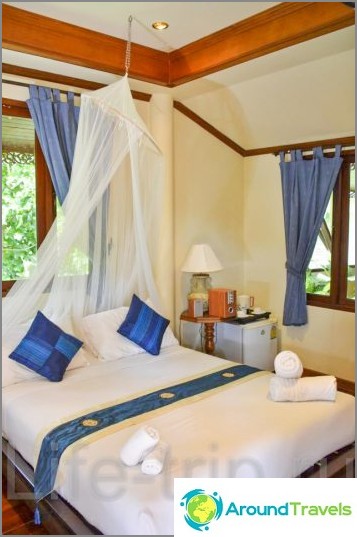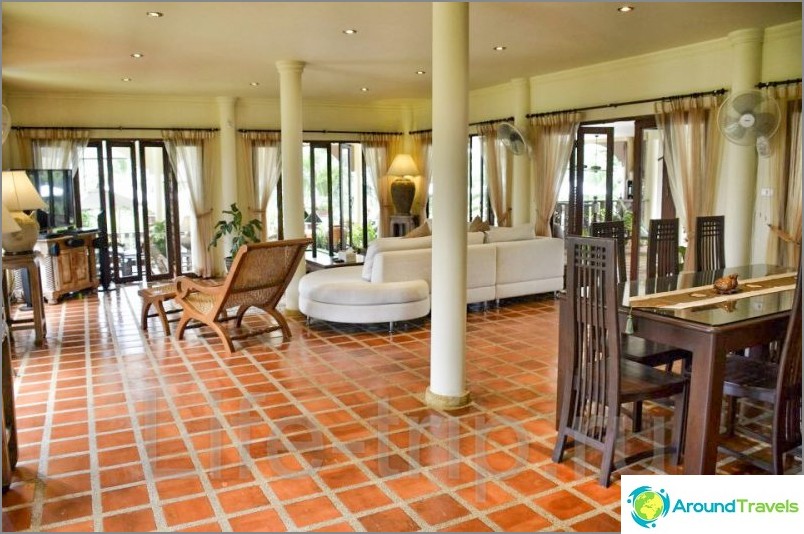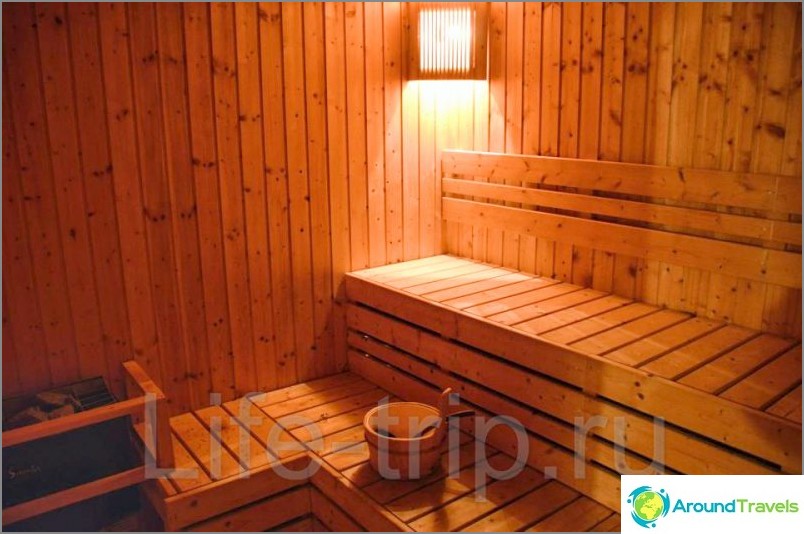 105.5-bedroom villa in Nathon
105.5-bedroom villa in Nathon
5 bd, 300,000 baht / month
View House
5 bd, 300,000 baht / monthView house