Basic data
District: Bang Po
Accommodation type: house
Distance to the sea: 10-20 min walk
Number of bedrooms: 2, bathrooms: 1
Rent price, baht / month: 19000
Host contacts: 0818957976
Pool: no
Internet: yes
Air conditioner: yes
Household appliances: fan, TV, refrigerator, gas stove, kettle
Additionally
Internet, baht / month: 1000
Electricity, baht / unit: 7
Water: free
Deposit, THB: 10,000
If you need help with renting, send me a request by mail using the form below. I also remind you that it is better to look for hotels in Thailand through RoomGuru, as it shows discounts in 30 booking systems at once, and not only in the usual Booking, which is not the main one in Asia.
Send request
Description
The house stands separately, in its own unfenced green area. The owners live nearby. The house itself stands high on stilts, completely wooden, thaistyle. According to the hostess, it is completely new, built at the end of 2013. Large living room and two spacious bedrooms. There is only one air conditioner. Located near the ring road, inside the ring, the place is quiet and peaceful. To the nearest beach go by bike for 2-3 minutes or walk for 10 minutes, but it is better to ride a little further 5-10 minutes, there the bottom will be without stones. The router is right in the house.
The veranda is combined with the porch, so the area of ​​the veranda itself is very small. There is a tiled area under the house, in fact, another open floor, where you can put something from furniture. Downstairs under the house there is a kitchen and a bathroom, why they are needed is not entirely clear, because the house itself also has a bathroom and a kitchen. Gas stove in the upper kitchen, but can be rearranged down as desired.
Own territory, 2 kitchens, small veranda, hot water.
Book a house in advance: 5000 baht.
Cleaning once a week: 1000 baht.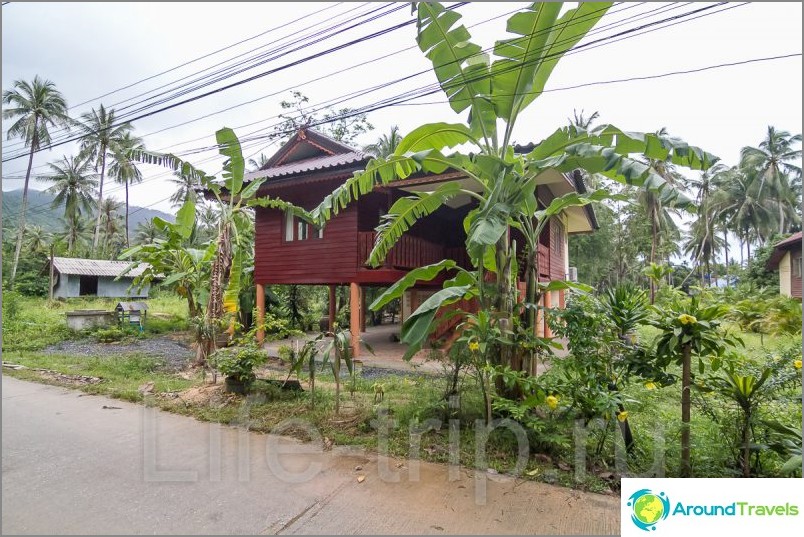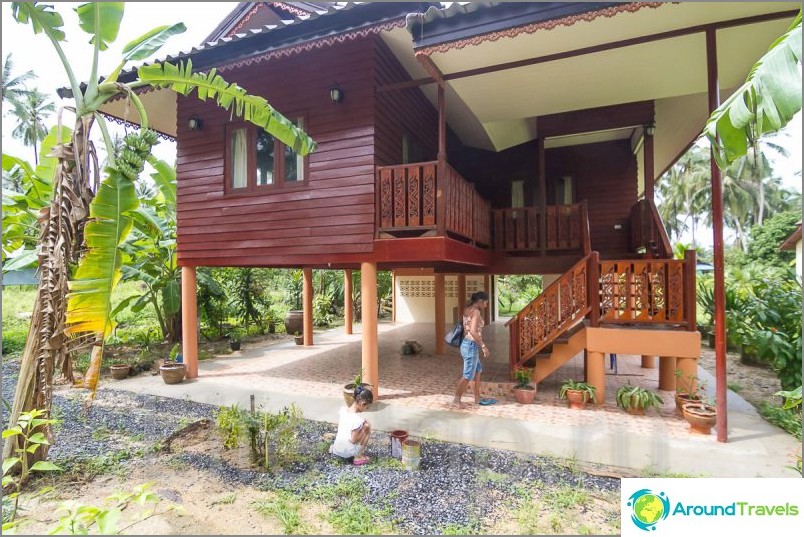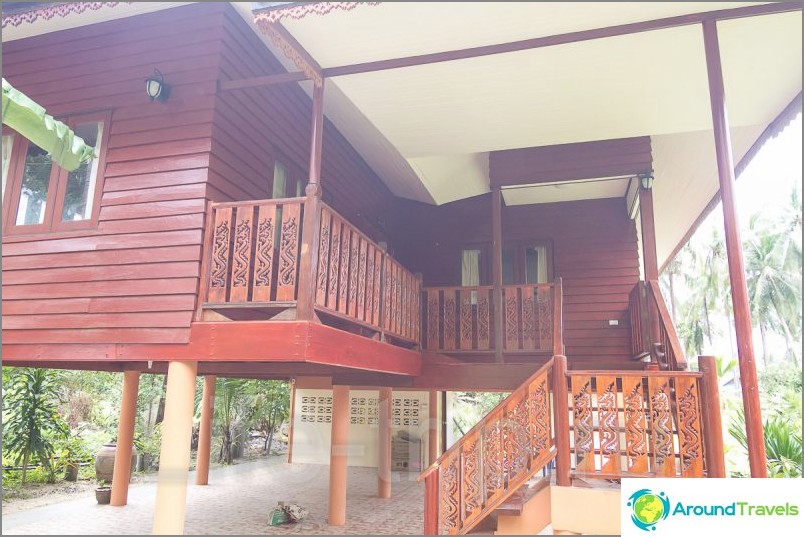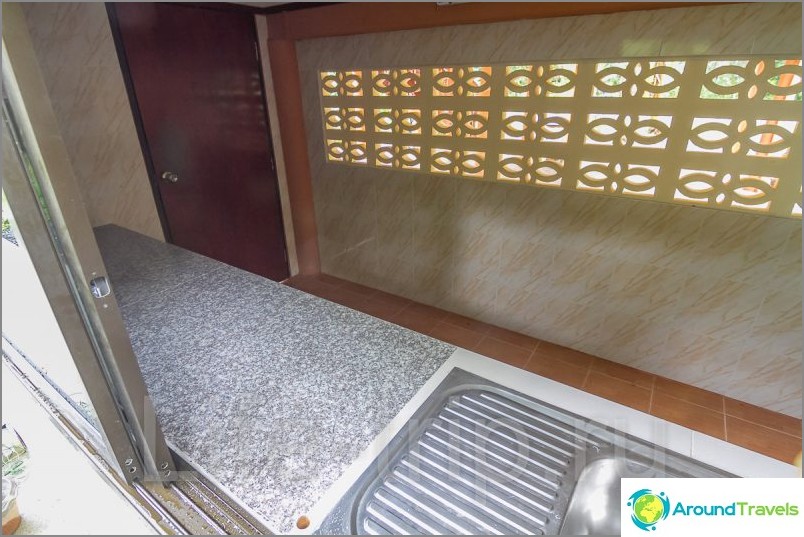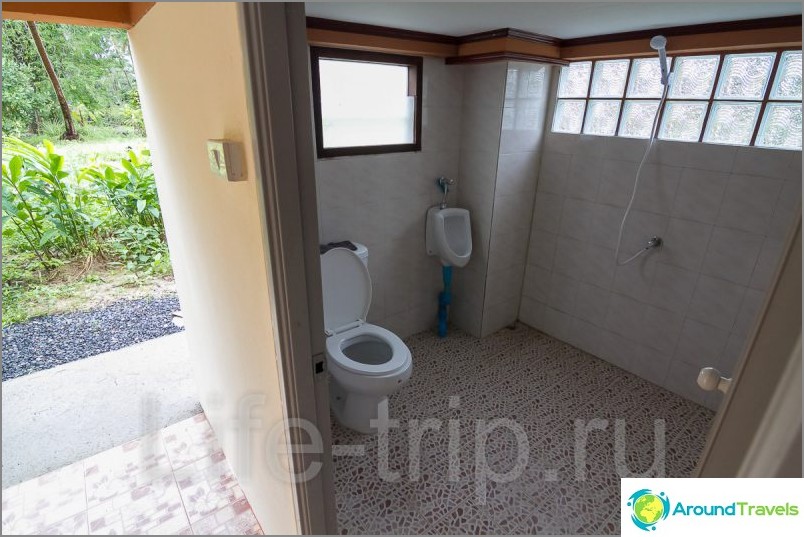 There are no photographs inside this house, since at the time of shooting it had not yet been removed after construction, but the interior decoration repeats house no. 203, which stands side by side (one owner).
Host contacts: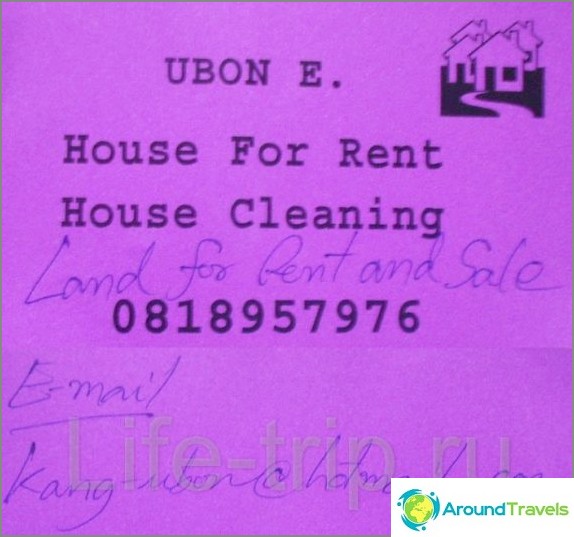 204.2 bedrooms? house on Bang Po
204.2 bedrooms? house on Bang Po
2 bd, 19,000 baht / month
View House
2 bd, 19 000 baht / month View home