Basic data
District: Maenam
Accommodation type: house
Distance to the sea: 10-20 min walk
Number of bedrooms: 1, bathrooms: 1
Rent price, baht / month: 7500
Host contacts: (081) 091-95-90
Pool: no
Internet: yes
Air conditioner: yes
Additionally
Internet, baht / month: 700
If you need help with renting, send me a request by mail using the form below. I also remind you that it is better to look for hotels in Thailand through RoomGuru, as it shows discounts in 30 booking systems at once, and not only in the usual Booking, which is not the main one in Asia.
Send request
Description
On the first floor:
Living room kitchen and bathroom.
In the kitchen there is a refrigerator, a small tourist stove, from the appliances - a kettle, an electric pot and a blender. Dishes by itself.
Air conditioning in the bedroom, two beds (two and a single), a spacious wardrobe, a desk with a large work surface, complete with drawers.
On the balcony there is a very comfortable armchair and a chaise longue, in good weather you can see the sea behind the palm trees.
The hedge in the backyard strikes the eye, it reaches the second floor, covers one of the balconies, turning the balcony into a cool shady corner.
About a kilometer to the sea on foot, three hundred meters to the road.
Have 3BB Internet - 10 Mbps for 630 baht per month
Rent: 7500 baht per month, add. paid for light.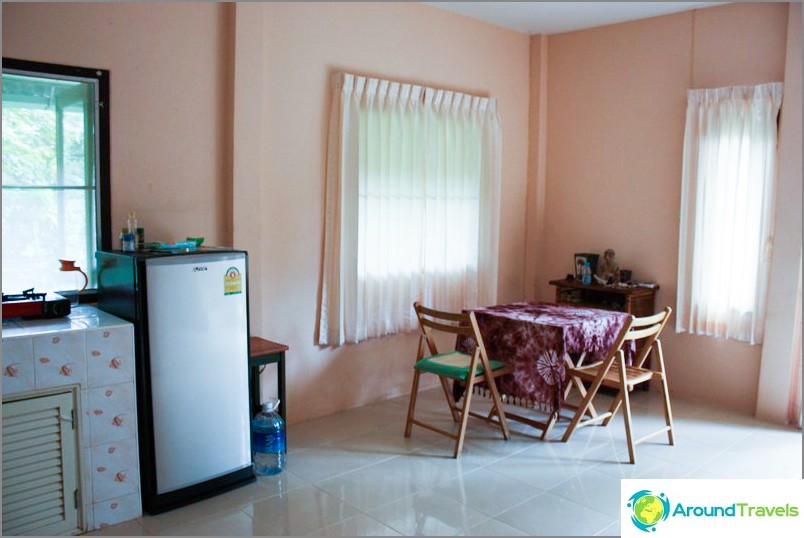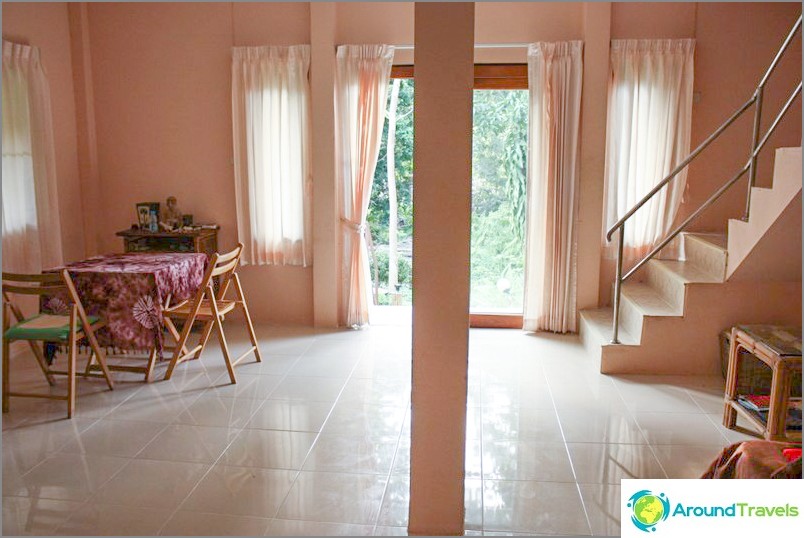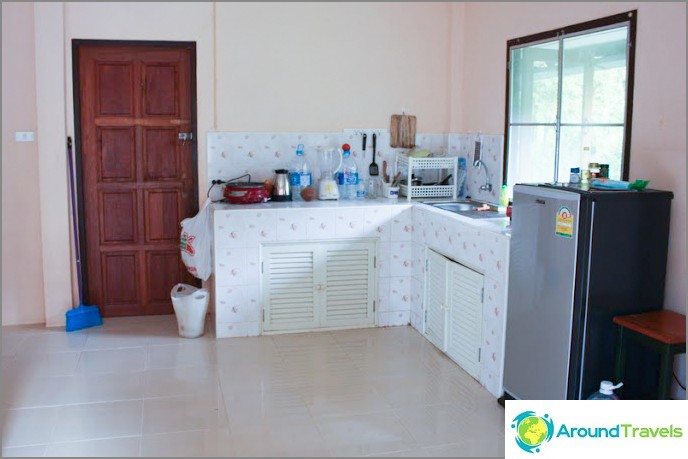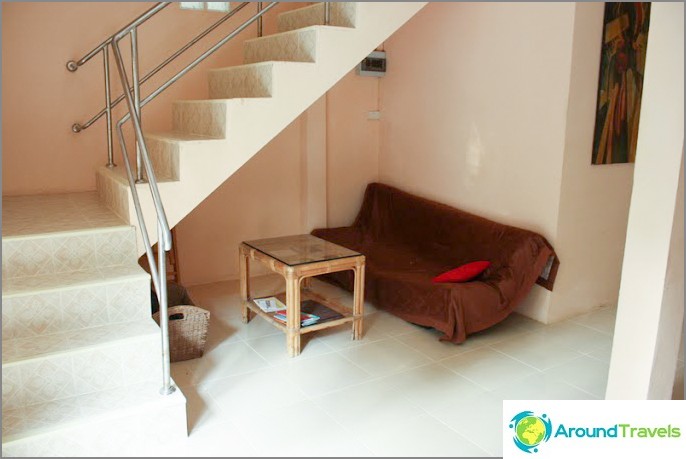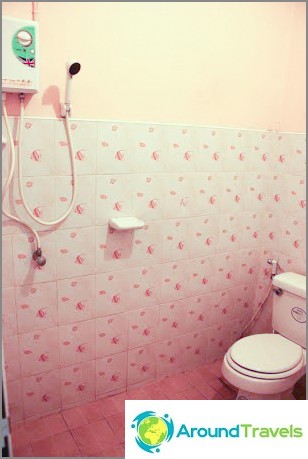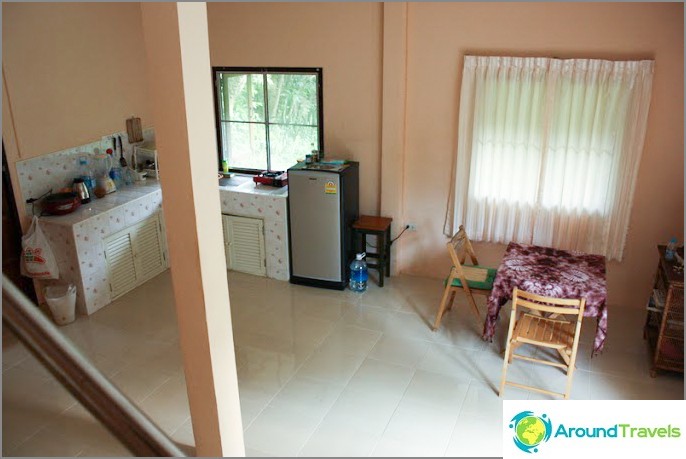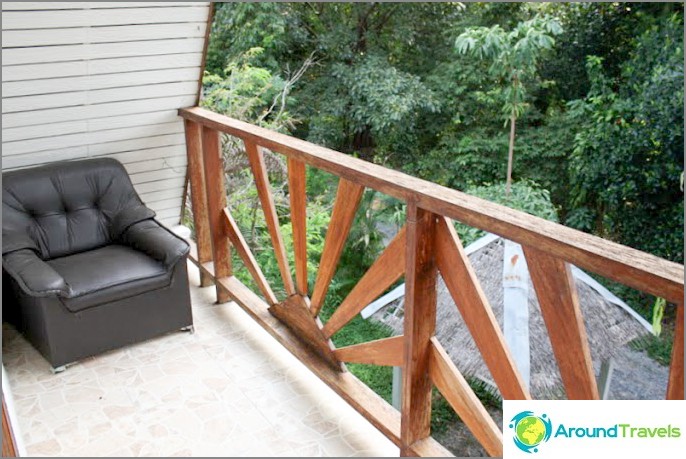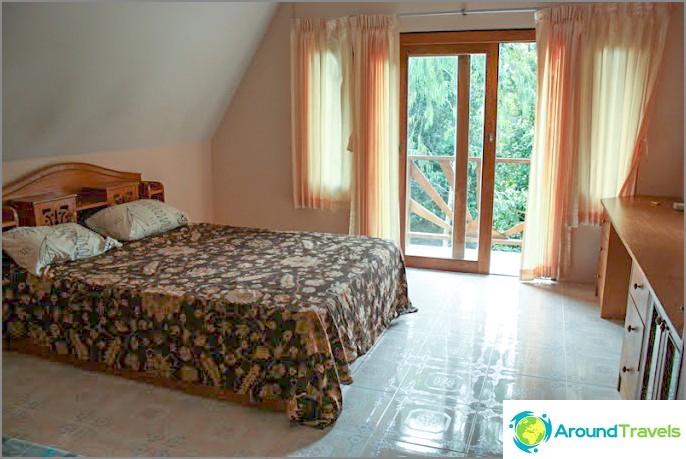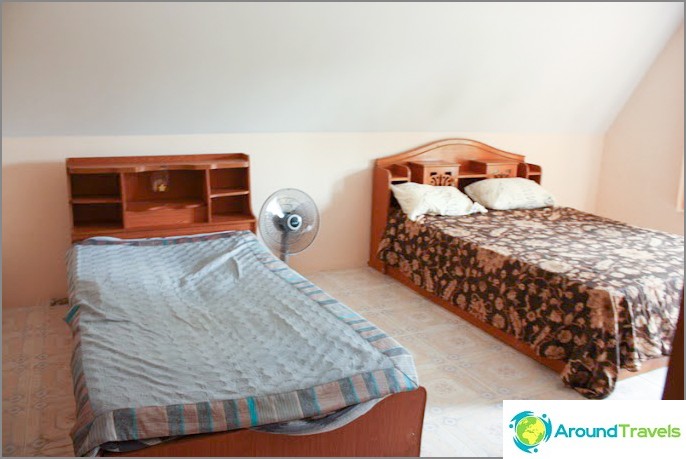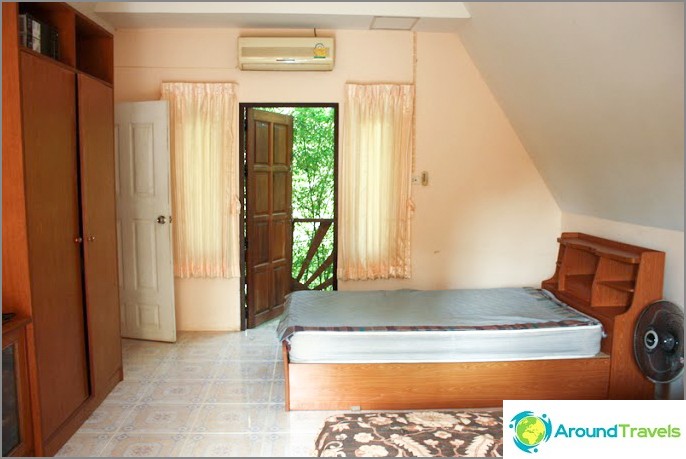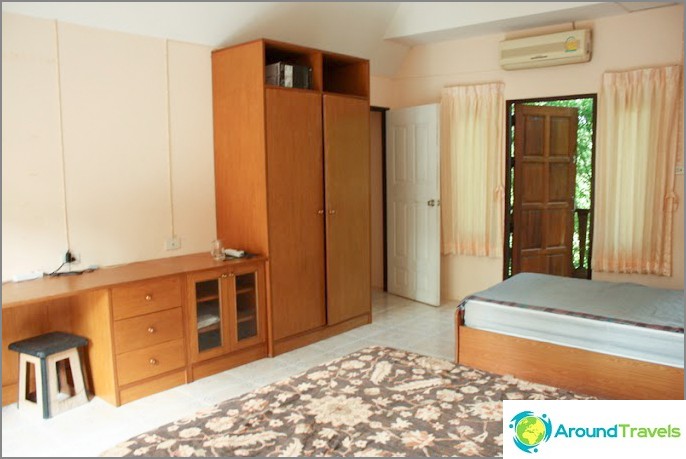 The object is taken from here - http://freesamui.com/
238. Two-storey house on Menam
238. Two-storey house on Menam
1 bd, 7500 baht / month
View House
1 bd, 7500 baht / monthView house