Basic data
District: Ao Nang
Accommodation type: house
Distance to the sea: by transport
Number of bedrooms: 2, bathrooms: 1
Rent price, baht / month: 22000
Host contacts: hostess Yanno 085 888 3708, 081-968-60-38, 086-2731761, http://oscarthailand.com
Swimming pool: shared
Internet: yes
Air conditioner: yes
Household appliances: TV, refrigerator
Additionally
Internet, baht / month: free
If you need help with renting, send me a request by mail using the form below. I also remind you that it is better to look for hotels in Thailand through RoomGuru, as it shows discounts in 30 booking systems at once, and not only in the usual Booking, which is not the main one in Asia.
Send request
Description
Quite a well-known complex of houses. And recently a number of houses have been completed here. Many people note the novelty and modern interior, as well as the presence of a swimming pool. But the interior layout inside the two-bed houses is awful. You enter from the street and serve not into the living room, but directly into the bedroom, in fact, it turns out that the bedroom is a walk-through room. Then you go down the hallway to the kitchen, where you see the bed again. Cooked Tom Yam and bainki right away. That is, in terms of the number of rooms, this is an ordinary one-bedroom house consisting of two rooms (living room combined with kitchen + bedroom). But the owners went the other way and installed a bed in the kitchen as well, and so it turned out to be a double house. Whoever does not mind, please, the houses are really new, and the furnishings are good in themselves. There is an air conditioner in each bedroom. The kitchen is modern, equipped with an electric stove and a refrigerator.
Free internet.
The territory is a land covered with rubble and quite a bit of grass. Maybe this is due to the recent construction. Go to the sea 10 minutes by bike.
Also in this complex there are detached single bedroom houses, and two-family houses (two one-bedroom houses under one roof). Those. houses for two families are a house with two entrances from one terrace. Inside there is only one bedroom and a bathroom. Essentially like a studio room in a hotel.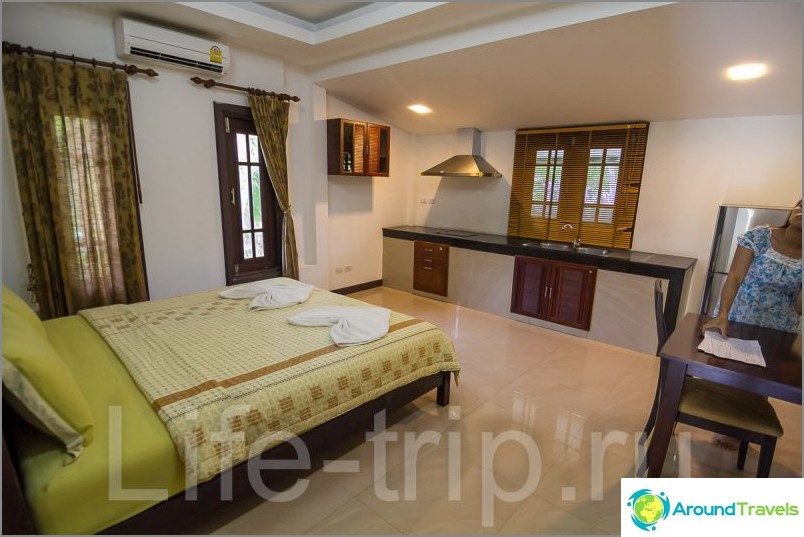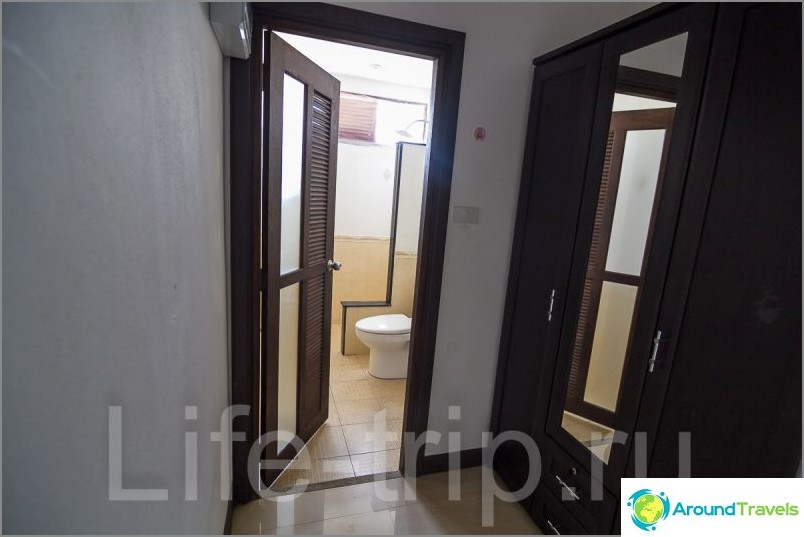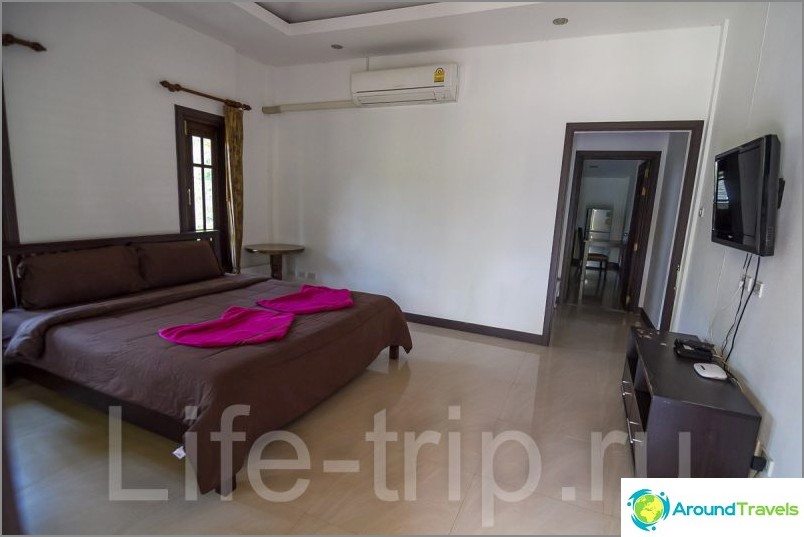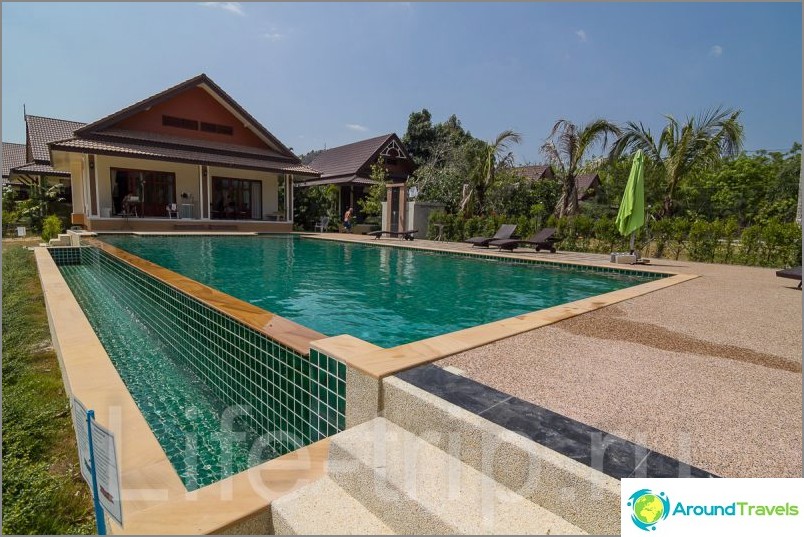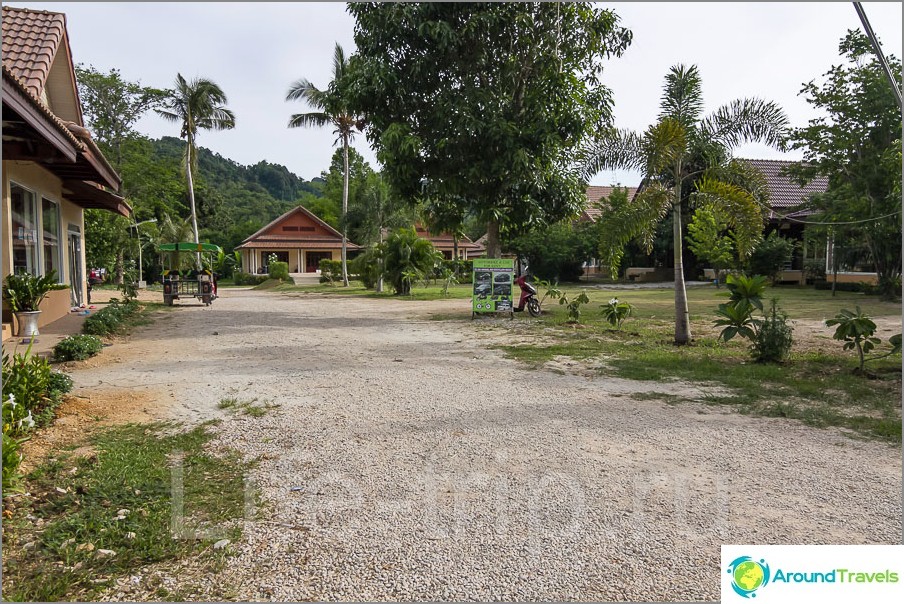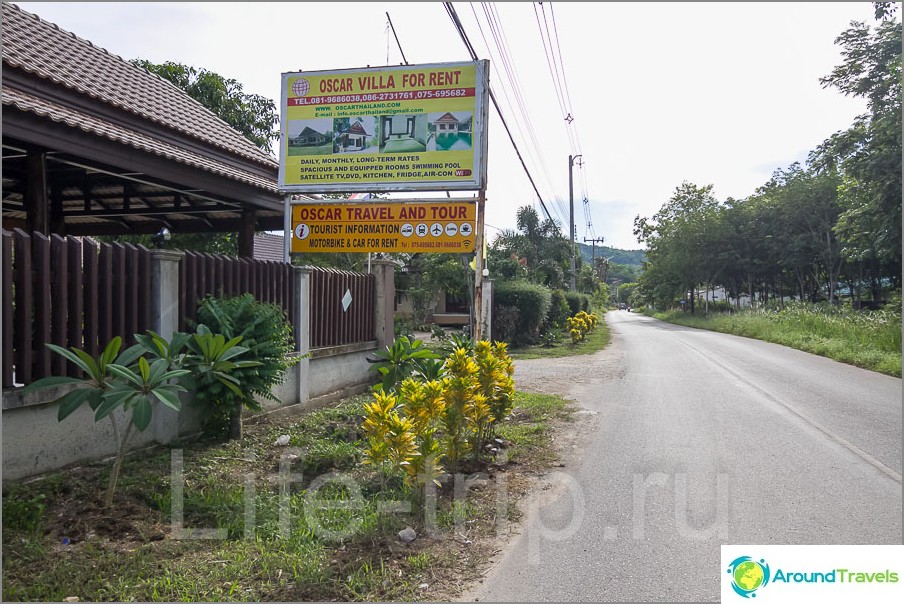 503. Oscar Villa 2-bedroom houses in Ao Nang
503. Oscar Villa 2-bedroom houses in Ao Nang
2 bd, 22000 baht / month
View House
2 bd, 22000 baht / monthView house