Basic data
District: Ao Nang
Accommodation type: house
Distance to the sea: by transport
Number of bedrooms: 1, bathrooms: 1
Rent price, baht / month: 10000
Host contacts: 086-2849378
Pool: no
Air conditioner: yes
Household appliances: TV
Additionally
Electricity, baht / unit: free
Water: free
If you need help with renting, send me a request by mail using the form below. I also remind you that it is better to look for hotels in Thailand through RoomGuru, as it shows discounts in 30 booking systems at once, and not only in the usual Booking, which is not the main one in Asia.
Send request
Description
Despite the word resort, Baan Thewpha is not a resort in the usual sense. This is a complex of several one-bedroom houses and apartments. The cost is about the same, plus or minus. Houses cost 10-12 thousand, apartments - 8-10 thousand. This amount includes everything - both water and electricity..
The territory is green, fenced with a concrete fence, and is located in a quiet place among the palm trees. You can walk to the sea in 30 minutes, and on a bike go to Ao Nang Beach for about 5-10 minutes.
One-bedroom houses are two-family stilt houses with different entrances. The area is quite small, there is a mini-living room, a bedroom, a bathroom, a walk-through kitchen and a circular balcony.
Apartments are studio rooms with a bathroom and without a kitchen, two per floor. In the photos apparatuses.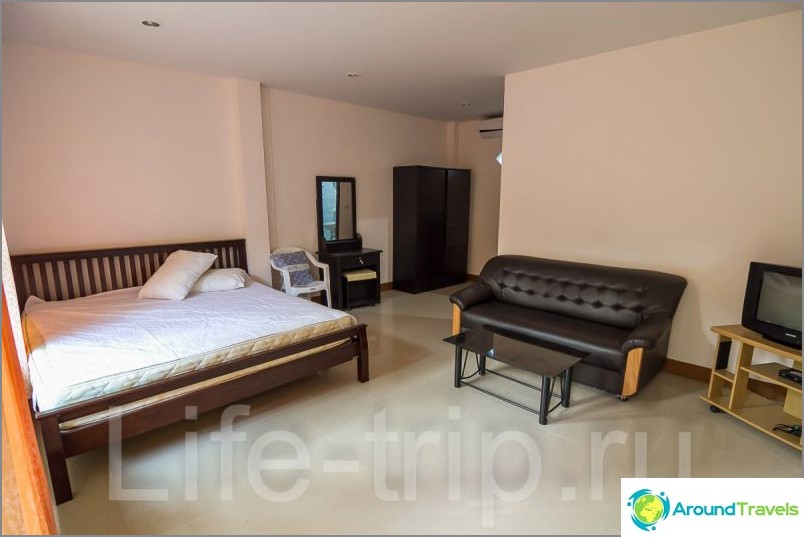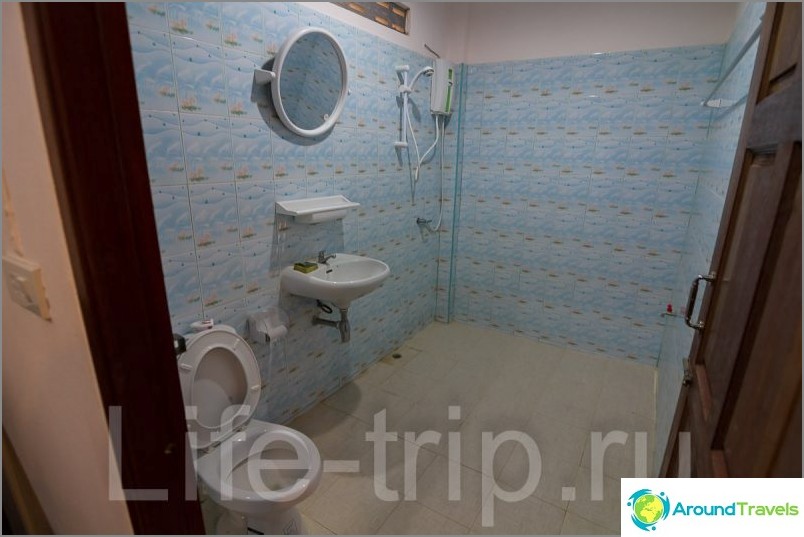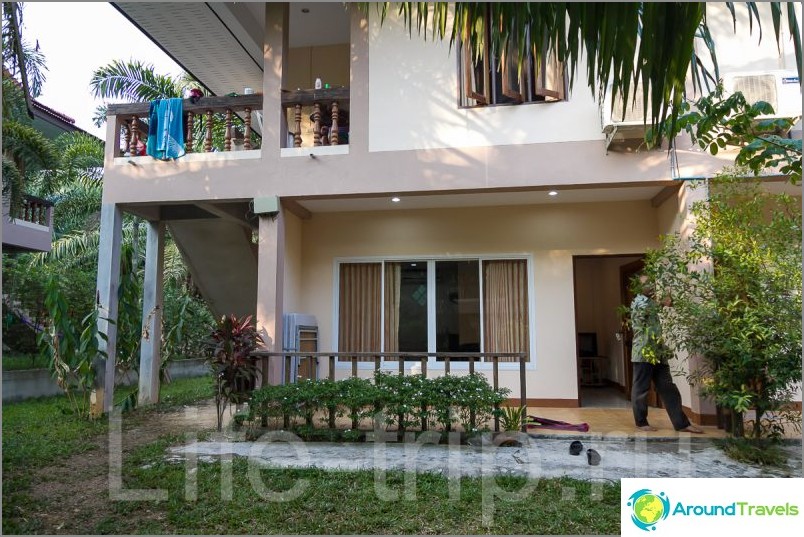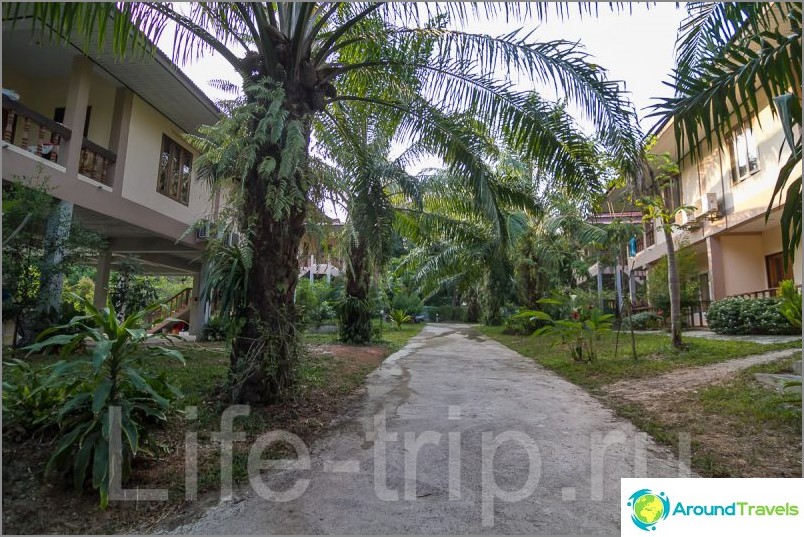 508. Baan Thewpha Resort 1 bedroom houses near the center of Ao Nang
508. Baan Thewpha Resort 1 bedroom houses near the center of Ao Nang
1 bd, 10000 baht / month
View House
1 bd, 10000 baht / monthView house