Have you read anything fictional (or so) about Thailand? When I tried to find something, I only managed to find books like Private Dancer and Thailand Fever. Well, and another movie «Anna and the King» found and looked, which is banned in Thailand. In addition, of course, there are a bunch of topics on forums, blogs, but this is not quite the same..
The content of the article
Personal dancer
Private Dancer is a book about a prostitute and a farang, but if we move away from sexual themes, then the book has quite a lot of interesting things about Thailand and how everything works in it. Although, again, this does not mean that everything is just like that, because the strata of the population are different. I know that not everyone likes it, but I was wondering.
If interested, you can download - Personal dancer.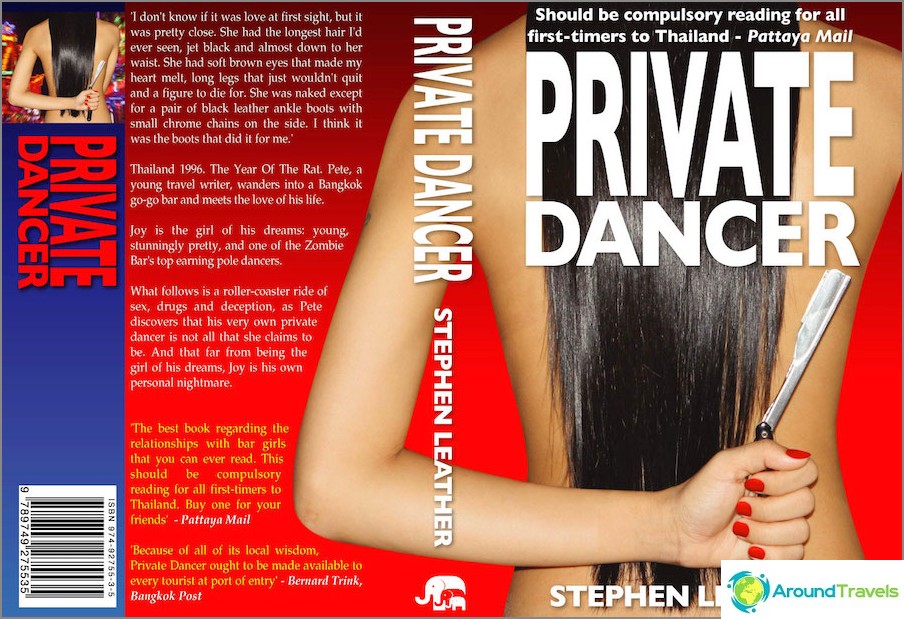 Thai fever
Thailand Fever is more likely not a book, but a manual for a pair of farang and a Thai, that is, not entirely artistic. But again, I was personally interested in reading how Thai girls build relationships, what are family principles. Not at all like the Western model.
If interested, you can download - Thai Fever (of the book's website http://thailandfever.com/).
Other
I don't remember where yet, but I was advised to read this file, about children, by Ivanova.
Socializing Children in Thailand
About the most widespread myths was a good topic on the forum. Although now, I think, many already know how things really are, not like 5-10 years ago, when Thailand was still a wonder.
From comments
Several more books were advised in the comments, but they are more entertaining than from them you can learn something interesting about Thailand.
«Platform» Michelle Houellebecq
«Clockwork» Paolo Bachigalupi, but this is fantasy and the Thailand of the future
«Bangkok-8» Burdett John, an interesting detective
«Katya and the Prince of Siam» about Ekaterina Desnitskaya and Prince Chakraborn (written by their granddaughter Nariza Chakrabon in collaboration with Eileen Hunter)
«Sisters of Thailand» Cleo Odzer
«Beach» Alex Garland, then another film was shot with DiCaprio based on this book.
P.S. Let there be these books on the blog, including those available for download. And maybe someone else will advise something in the comments.