Carpe Diem Cafe & Bar on Phi Phi is owned by the owners Phi Phi Villa Resort (I just lived in this hotel) and is located on their territory, closer to the sea. You can get here along the footpath between Ton Sai and Long Beach, 10 minutes from the pier. There is little information on the network about this place, mainly in reviews about the hotel, where this cafe was very praised.
The content of the article
Cafe Carpe Diem
Carpe Diem turned out to be a small institution, with a nice interior and exterior design, and this is definitely not a restaurant - it does not attract at all either in the menu or in the quality of service. Although with the right mood and if you are not in too much of a hurry, there is quite a Zen atmosphere here - you can lie on the pillows with pleasant music.
I specifically googled and found out that Carpe Diem is a Latin expression that means «enjoy the moment» or, what is most appropriate in meaning - «seize the moment». The staff of the cafe probably did not hear anything about the translation, so they are all kind, smiling, but very slow. I waited 20 minutes for the menu to be brought to me, and then the same amount while they were preparing my order.
Prices are above average when compared to other establishments of its kind here on Phi Phi. There are indoor and outdoor dining areas and the patio is covered with large trees so there is plenty of shade. The view from the waterfront is simply stunning.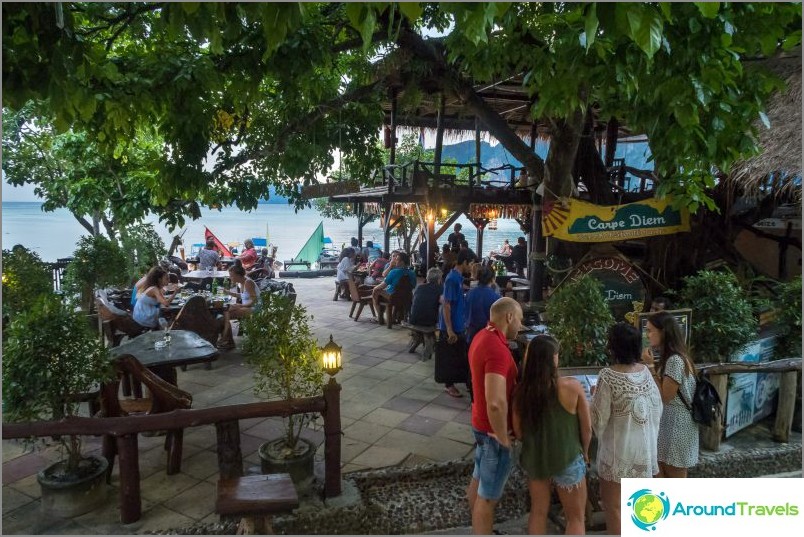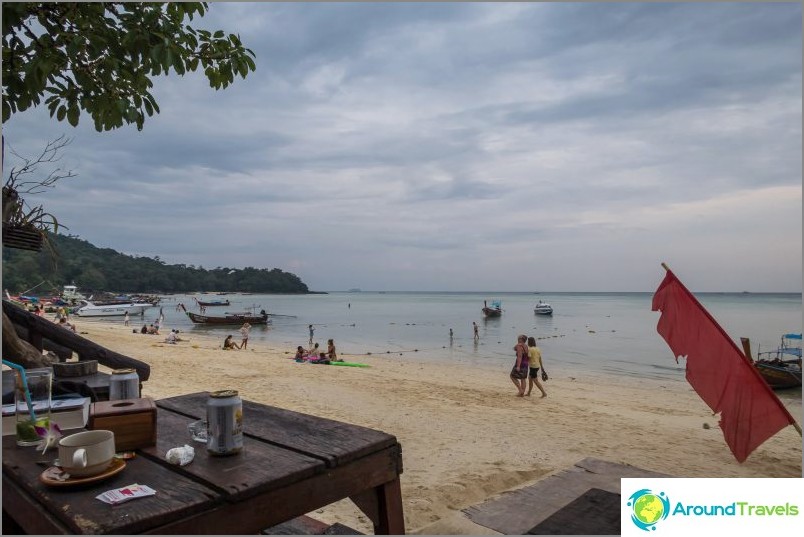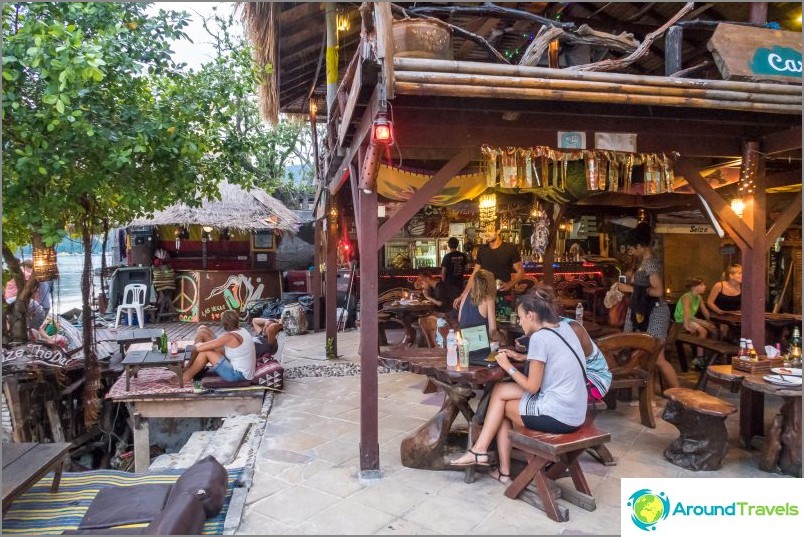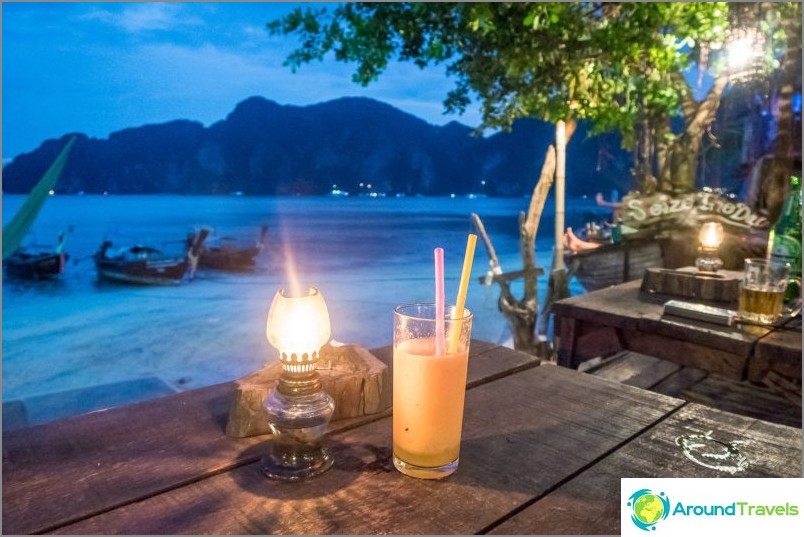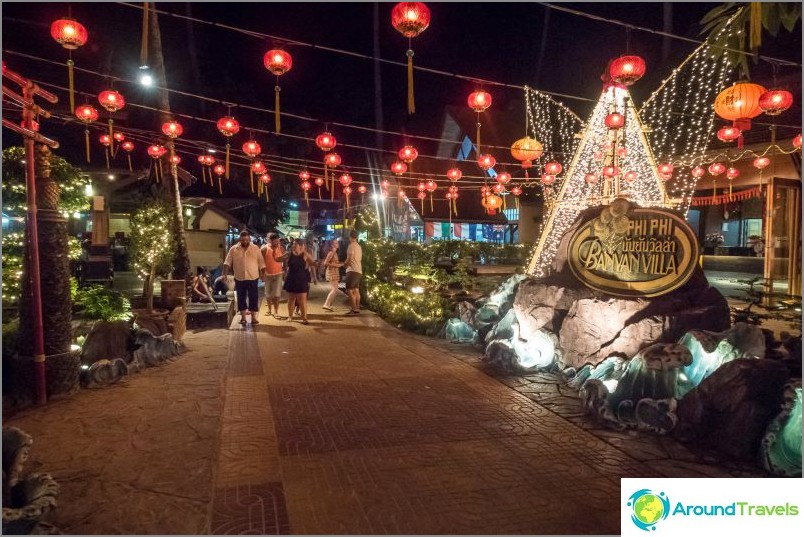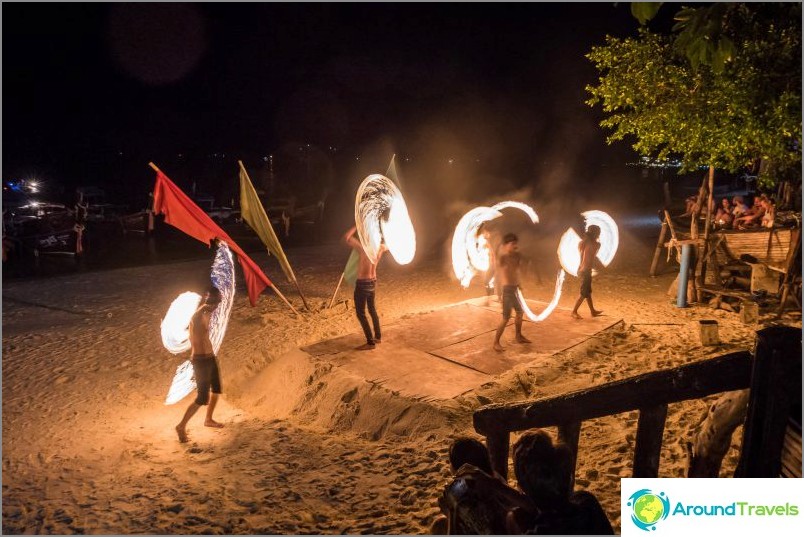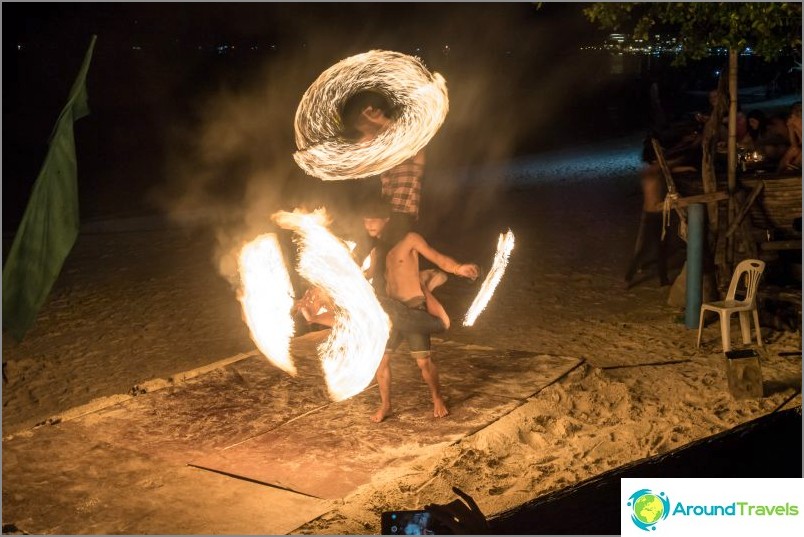 On this shore, near some of the coastal cafes, fire shows are held in the evenings. And the Carpe Diem cafe is one of those. A cool sight, I recommend to see it, it is not necessary here. Although I've seen it 100,500 times already, it's still interesting every time. It's only a pity for the guys, if you look at them closer, you can see how many burns they have.
Information to visit
I ordered myself «cashew nuts seafood» for 180 baht and a regular, fruit shake for 80 baht. The portion turned out to be unfriendly small.
Fire show starts at 21:30. There are no fans, the mosquitoes just overpowered me in the evening. And until 12 noon, only drinks are served here, the kitchen is closed until this time.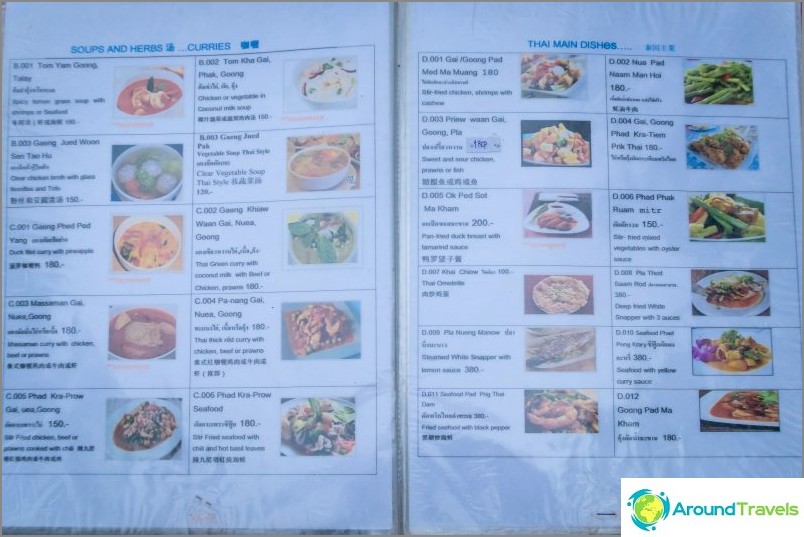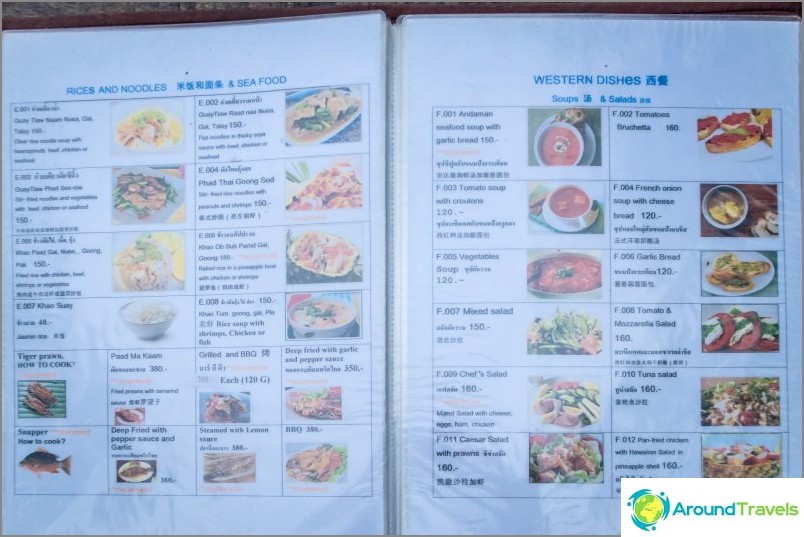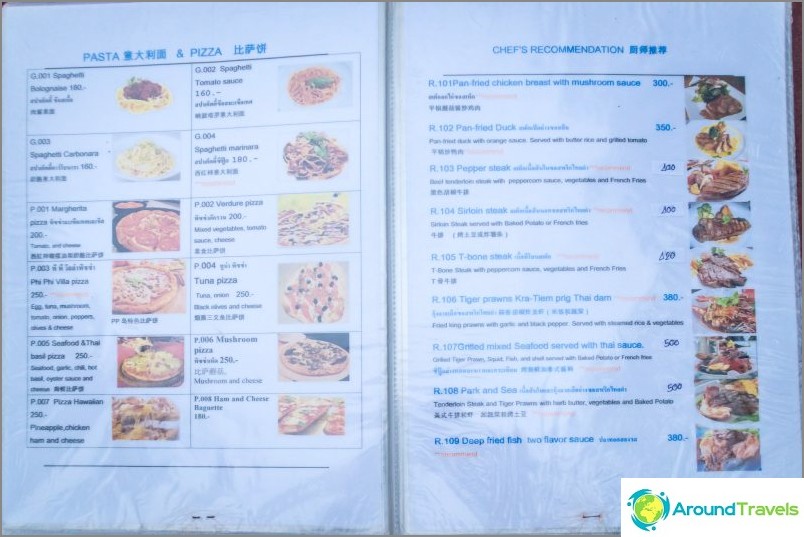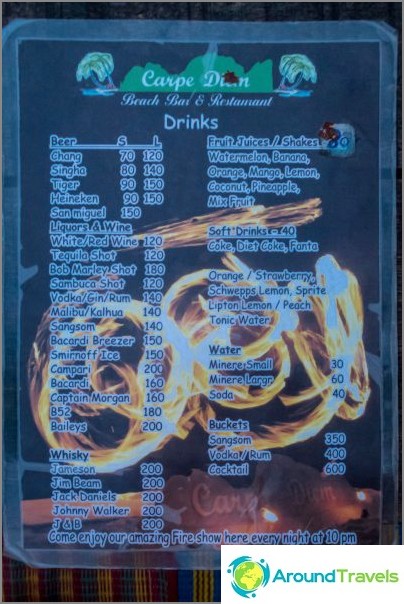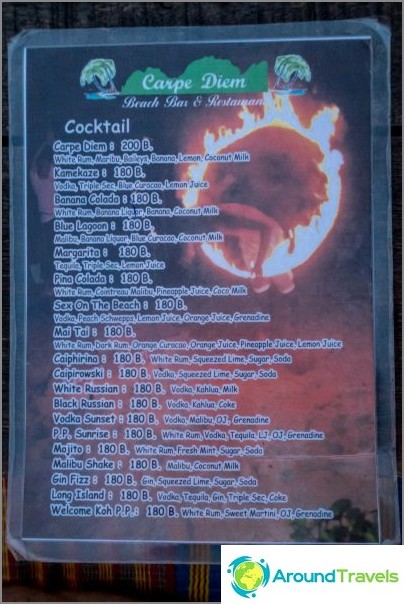 On the map
Carpe Diem Restaurant
Carpe Diem Restaurant
Nice restaurant with sea view and fire show at 10pm.
More about the cafe.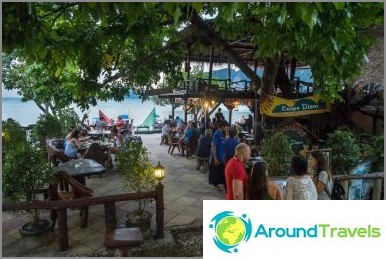 Nice restaurant with sea view and fire show at 10 pm Read more about the cafe.