I would like to share a relatively budget guesthouse in Hua Hin where I live this week. I'll make a reservation right away, there was no time to search, and therefore, what I found, I found it. I spent the first night in Swasdee Guesthoese for 800 baht per room, but I wanted a cheaper one, and I moved the Royal Express Hua Hin Hotel for 600 baht, but with much more service.
I'm sure there were a lot of similar options, and I even found them (they are marked on my map, but look more hotels in Hua Hin you can follow this link), but I needed to live closer to the center, but at the same time not in the very epicenter of bars with girls, where, in fact, all guesthouses with hotels are located.
The content of the article
Some conclusions about Hua Hin hotels
I'm traveling with a fellow traveler now, so I got the experience of finding twin rooms (with two beds), which I didn't need before, since I traveled with my wife. I can say that the search process is somewhat more complicated than ordinary double rooms, since there are not everywhere and, accordingly, the choice is narrowed.
That is, a married couple can travel cheaper and with less time spent looking for housing. Although the couple has the same budget, and the fellow travelers are different, so it is not yet clear where the savings are 🙂
The second conclusion I made is that when booking online, for example, in RoomGuru, the price does not always match the price on the spot. Everything is purely individual, it turns out that way, then that way. It's funny, in Royal Express they told me right away that it costs so much in cash, if you want, you can book on the Internet if it's cheaper there..
Well, the third conclusion is that Hua Hin is not such an expensive resort as it is painted. That is, of course, prices increased here after the north or other places, but you can find something budgetary here, the whole question is in desire and time.
In principle, all these conclusions concern not only Hua Hin, but the whole of Thailand as a whole 🙂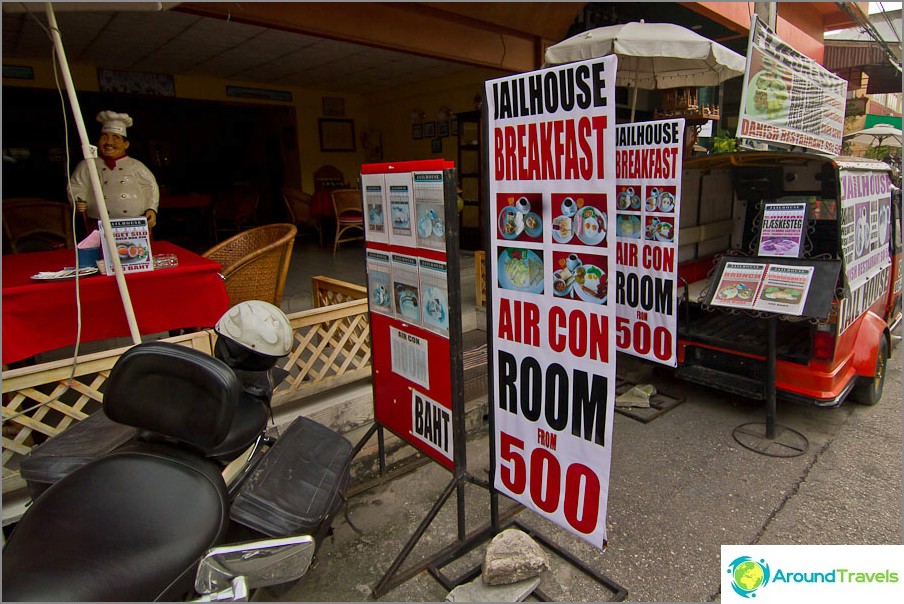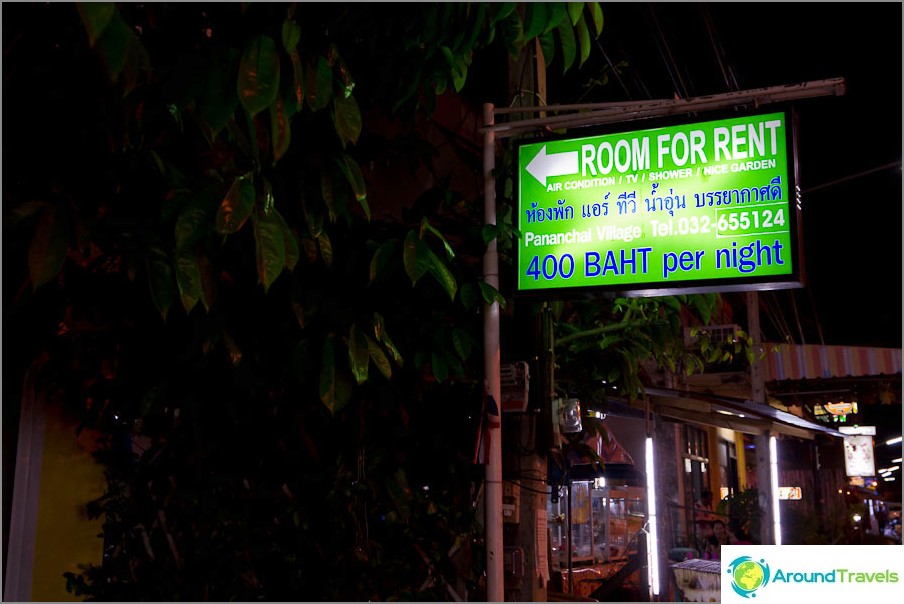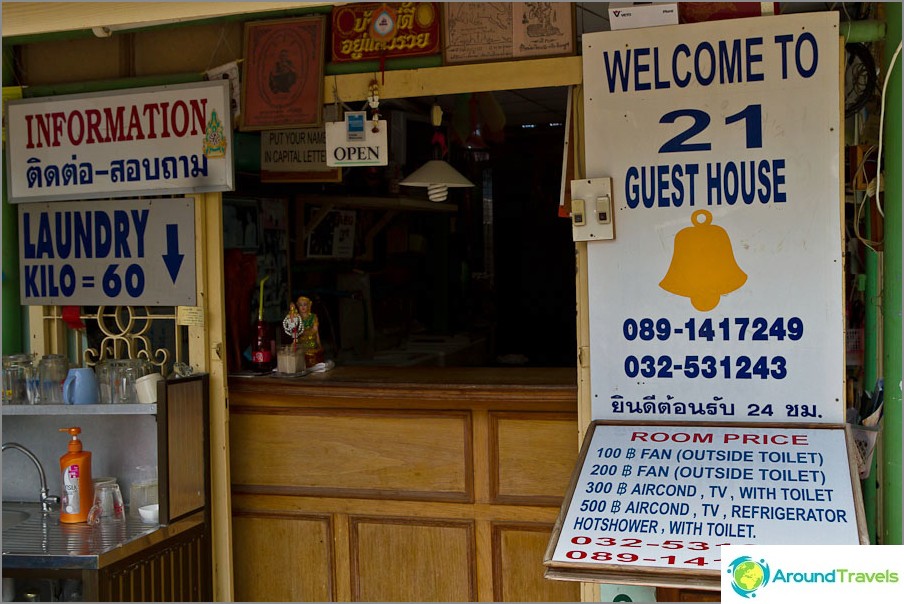 Royal Express Hua Hin Hotel
Price and booking
When I looked and booked on the booking site, the price for the Royal Express Hua Hin Hotel was around 600 baht per day. But with the start of the high season (November to April), prices have increased everywhere. And the price became about 900 baht per day.
As my friend and I did, we booked one day via the Internet, it was the last day of the low season, and then we came to the reception and said that we wanted to live another week. We were immediately offered a price of 600 baht. I don't think it will work every time, but nevertheless, another confirmation that it is better to book in advance via the Internet 🙂
Be sure (and I insist) to check for discounts or special offers on the excellent Roomguru service. He will quickly and easily show you discounts in all existing booking systems. In Asia, for example, there are a lot of offers on Agoda.com, which are much more interesting than for exactly the same hotels on Booking.com.
Hua Hin hotels>
For example, here is a direct link to the hotel: Royal Express Hua Hin Hotel
Interior
So, what good do we have here. Large room with a balcony overlooking rusty roofs, TV, air conditioning, kettle with glasses, large refrigerator and two bottles of water a day, safe, two chairs, two tables, towels, soap and shampoos, hot water.
Cleaning every day with change of bed linen and towels. Entering the room with a card, and using it to turn on the electricity in the room, which is convenient, since you do not need to turn off the light when leaving.
A wardrobe deserves special attention, where two kimono robes, an umbrella and, for some reason, a flashlight hang. I was blown away by the contents of the closet, now I am a fan of this hotel 🙂
There is also free wifi with a speed of about 2 megabits with an average quality for Thailand. Skype can sometimes speak with video, sometimes only with voice.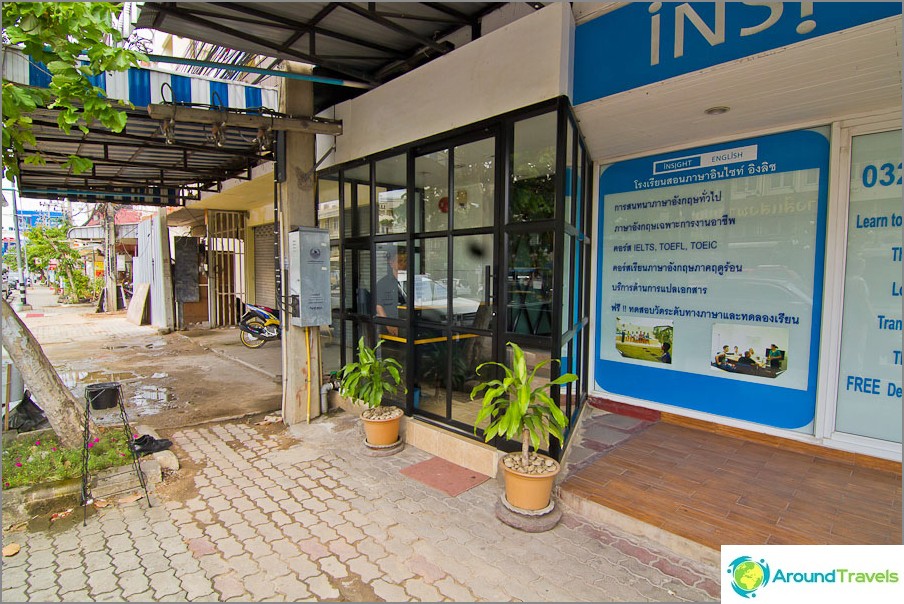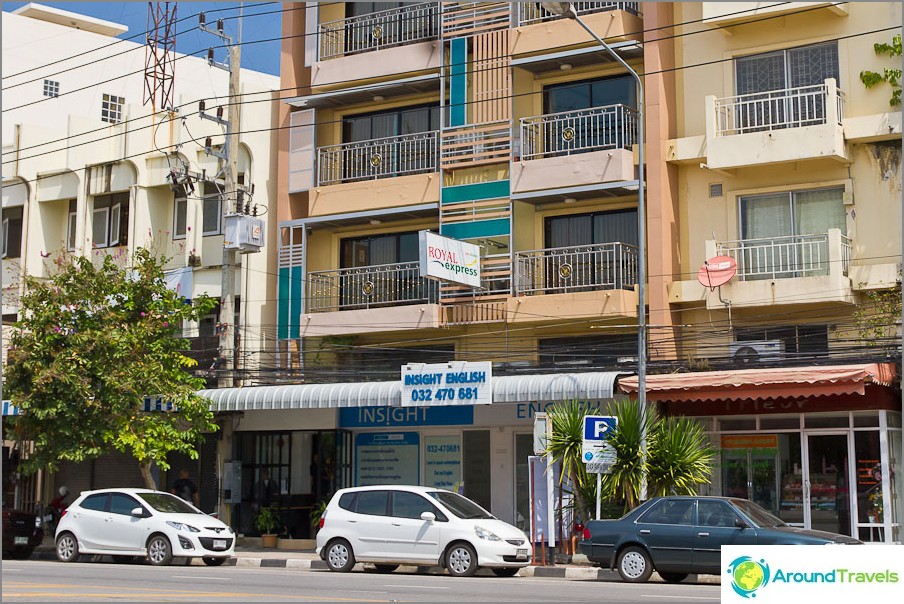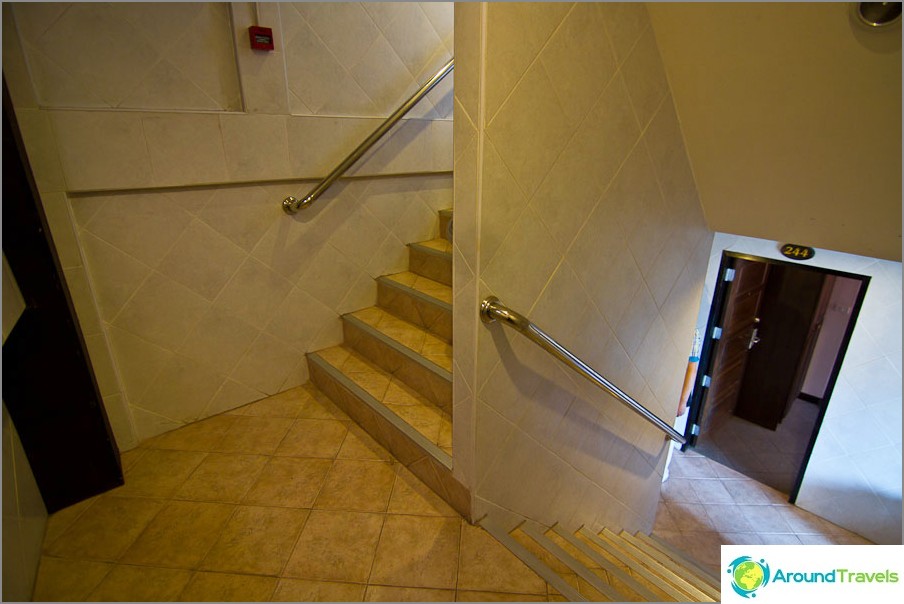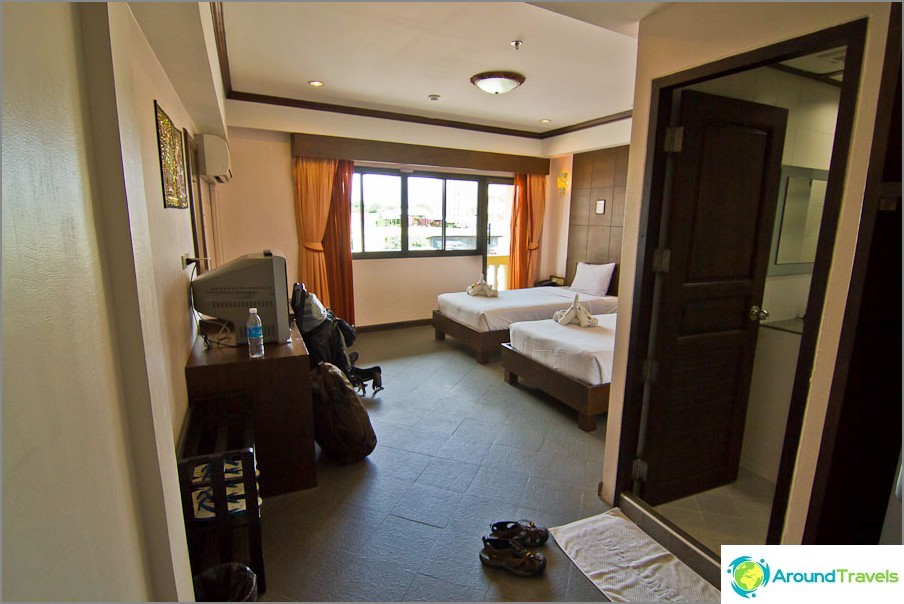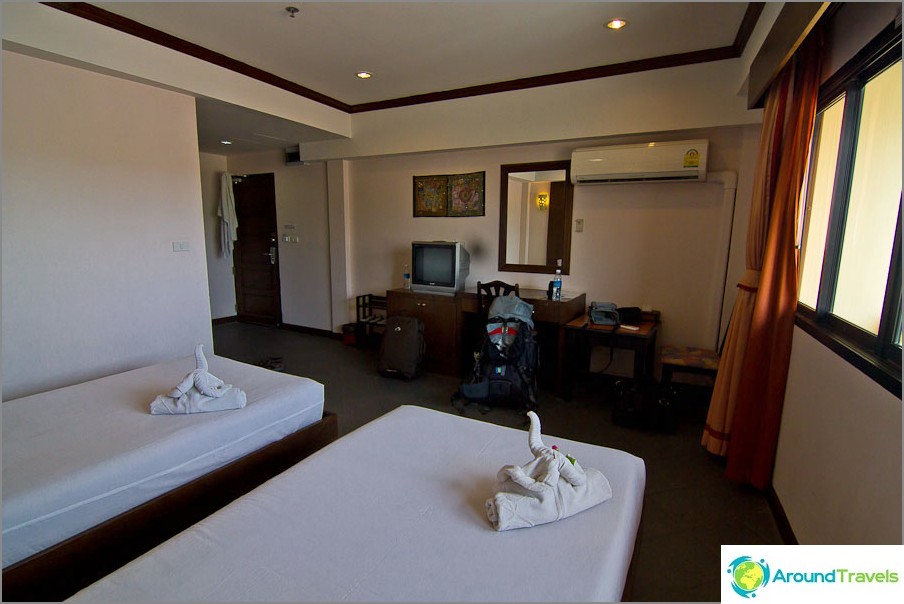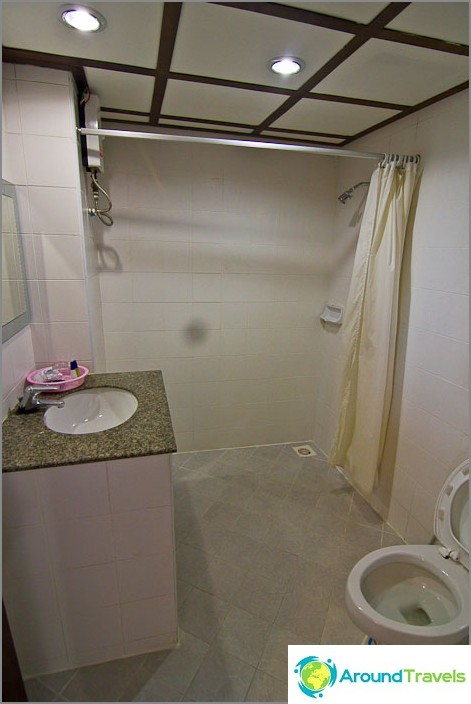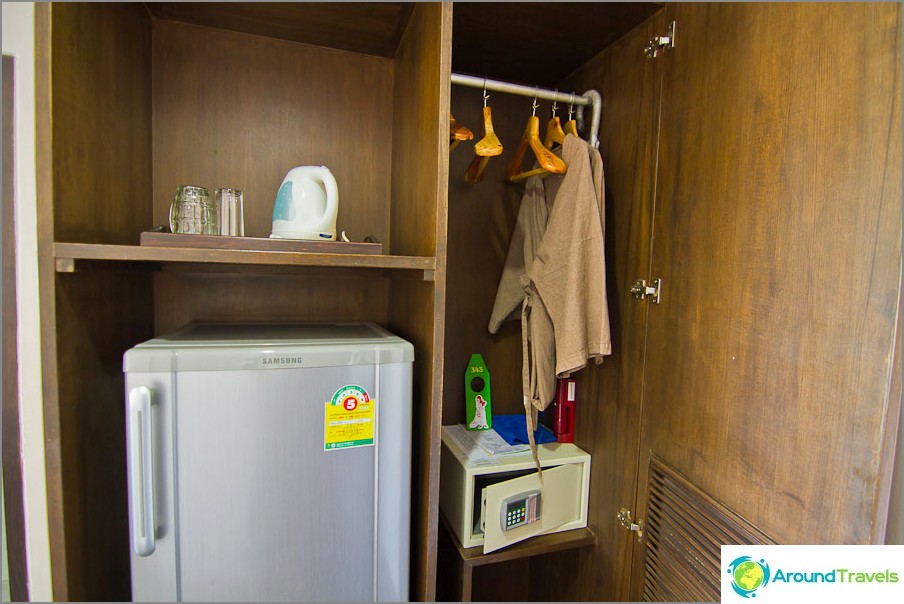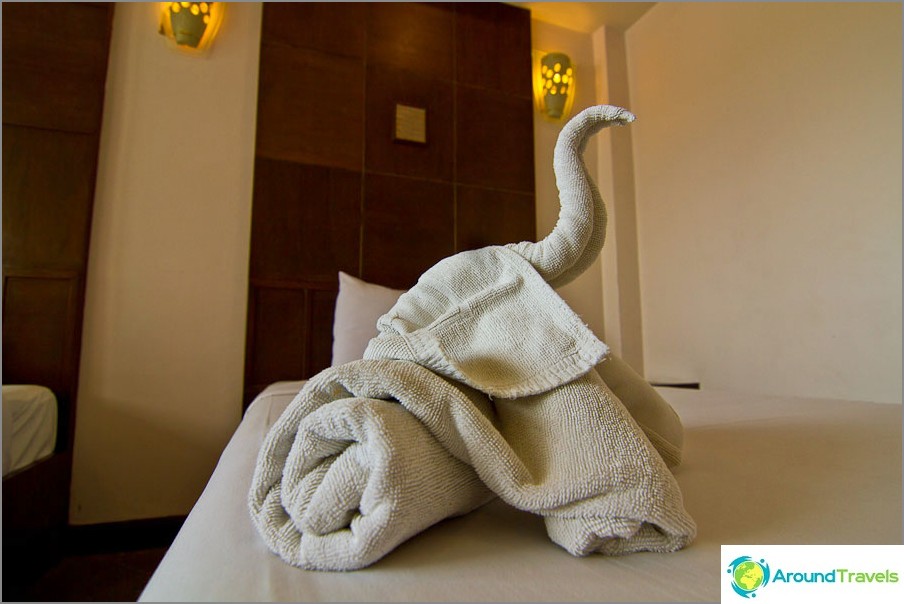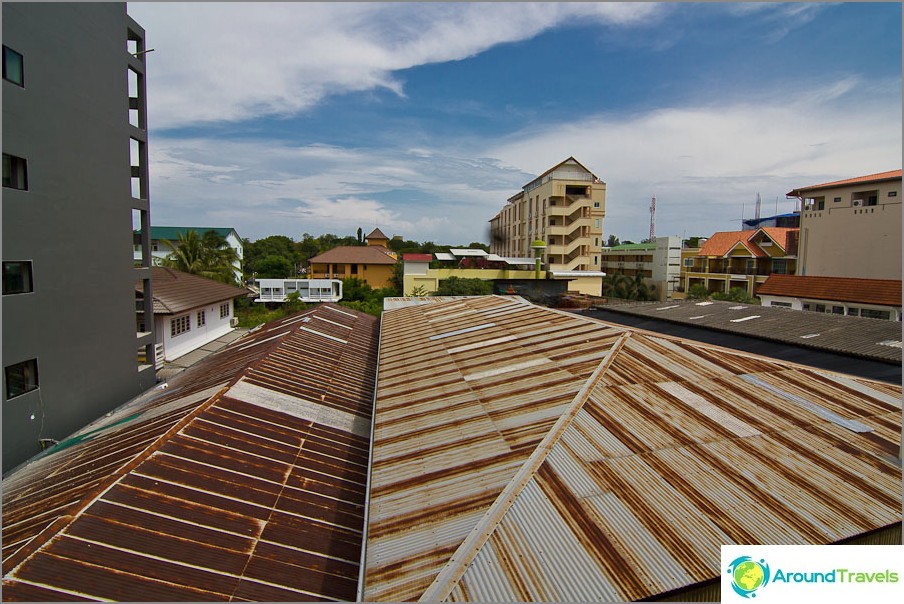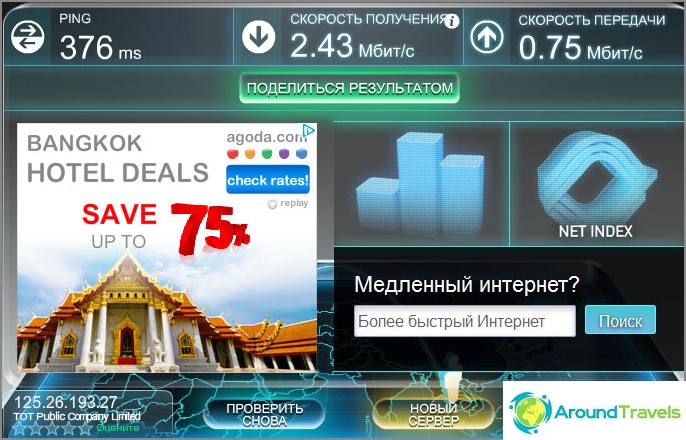 Location map
Royal Express Hotel
Royal Express Hotel
very decent rooms, everything is there and even more. Plus cleaning and water every day. 600 baht out of season, 850 baht per season. More details.
very decent rooms, everything is there and even more. Plus cleaning and water every day. 600 baht out of season, 850 baht in season. More details.