I have long dreamed of trying rock climbing on natural terrain. Before that, it was possible to climb only indoors and outdoors along a pipe specially equipped with hooks, but this is completely different. It was interesting to climb exactly on the rocks. And here in the glorious city Vang Vieng in Laos I finally had the opportunity. This pleasure cost 130,000 kip (500 rubles) per person for the so-called half-day of sports pleasure. In fact, we climbed, of course, less.
There was an opportunity to go to this entertainment in the morning, but we lazily slept and ordered «lesson» for the afternoon.
We slowly came to the appointed place by one o'clock, measured out climbing shoes (fortunately, I knew the principle of how they should sit, according to the explanations of the girl working there, we would not have figured it out), they collected the rest of the equipment for us and we set off on a specially fitted tuk for us -tuke.
A few fun minutes of the road on rattling local transport, a quick walk through a small original village - and we are there.
The instructor we got was laconic and slightly indifferent. In two semi-English words he explained how to belay a person, attached a belay device to me, handed me a rope - and climbed to fix the carbines on the rock. And I stood in horror below, trying to intuitively understand when to release the rope, when to pull. But she coped with the task and even received praise as a good insurer! The most terrible thing, it turns out, is not to insure while a person is climbing, but to lower him down! Especially if this descent is almost twice as heavy as you. Sometimes I flew up when I released the rope too abruptly.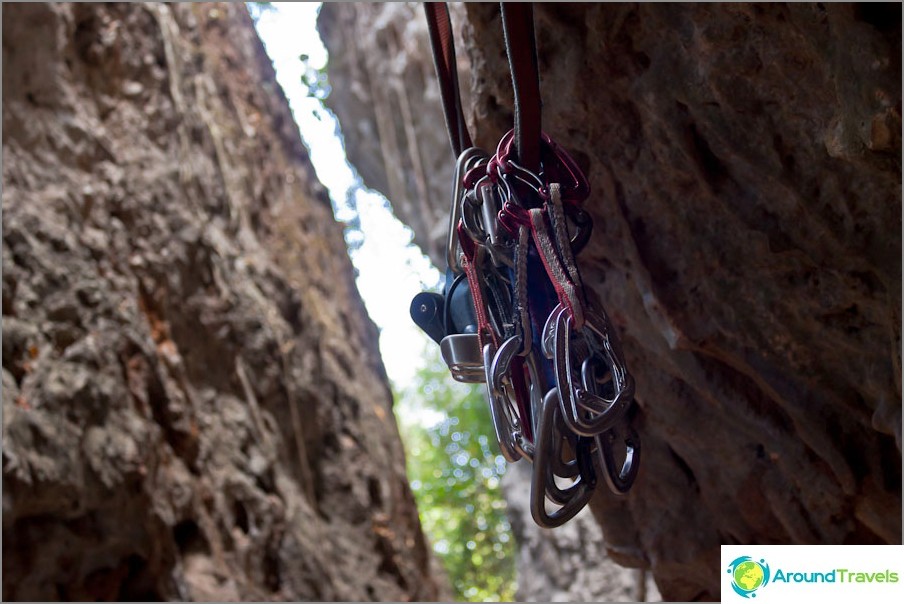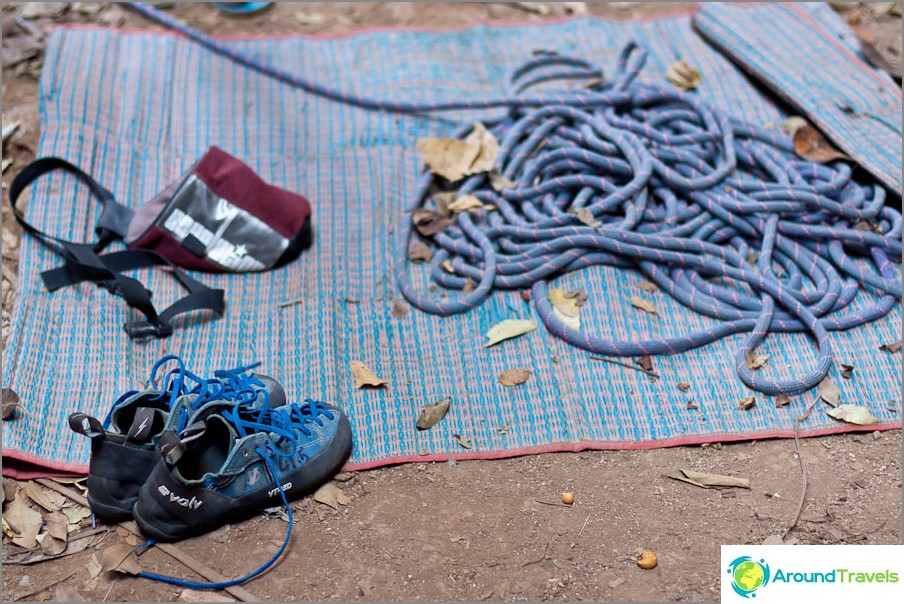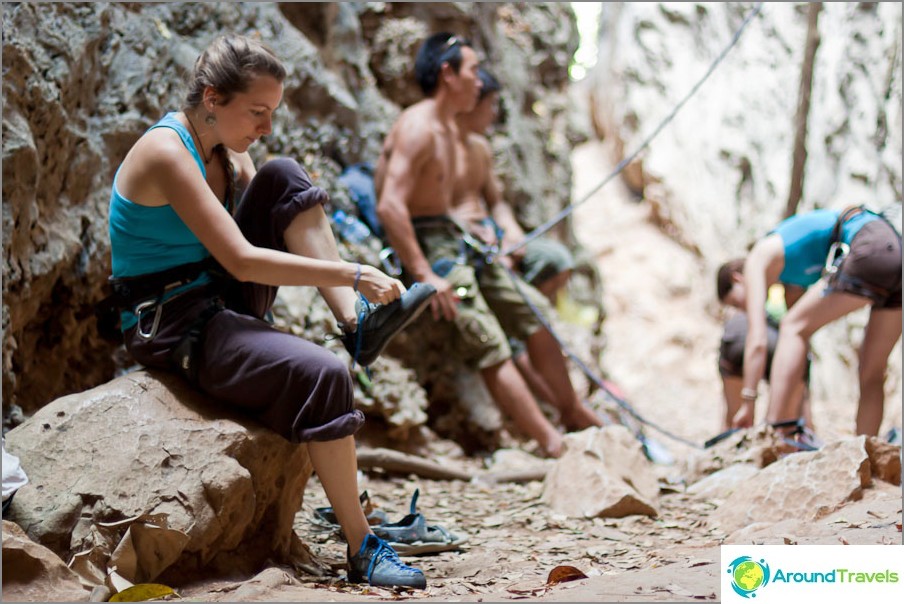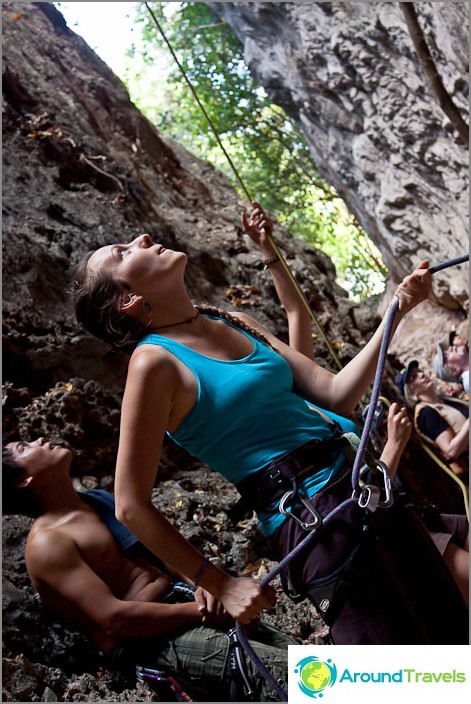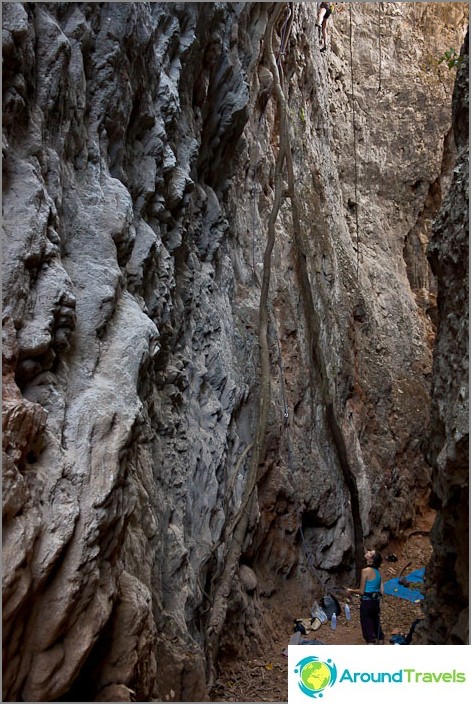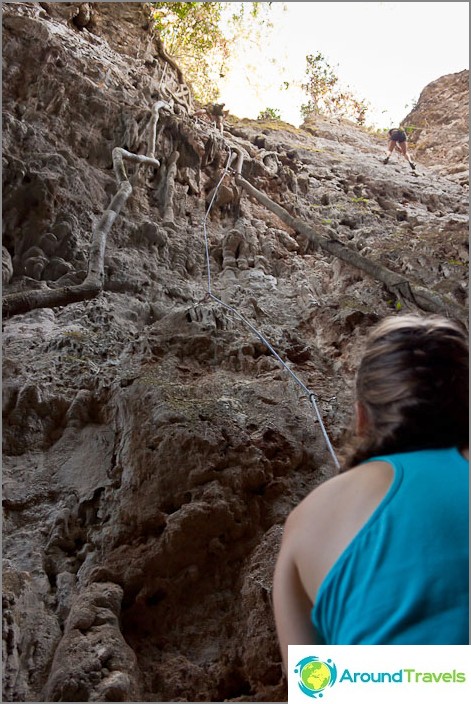 The trails we climbed on were kind of not the easiest, as the instructor told us, which makes me even more proud of myself. The natural relief is very different from the standard walls with hooks in the hall. Firstly, unlike an artificial one, a natural surface is all the same color, and it is not always clear what to grab at here. And until you feel it with your hand, you will not understand whether you can hold on to it. Secondly, you can cheat a little by grabbing a vine that randomly grows on the route. And although our instructor was laughing and told us that this was rock climbing and not tree climbing, but I could not resist this temptation.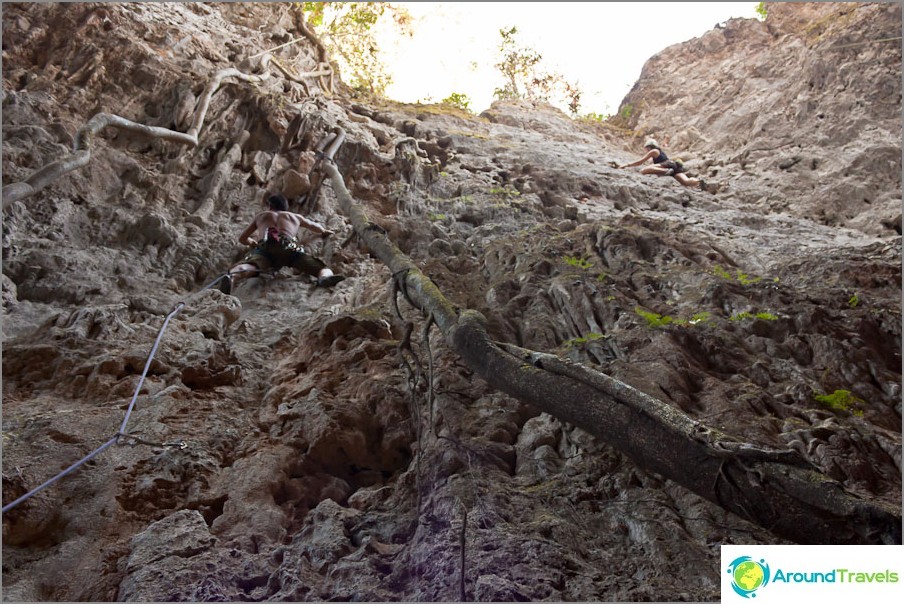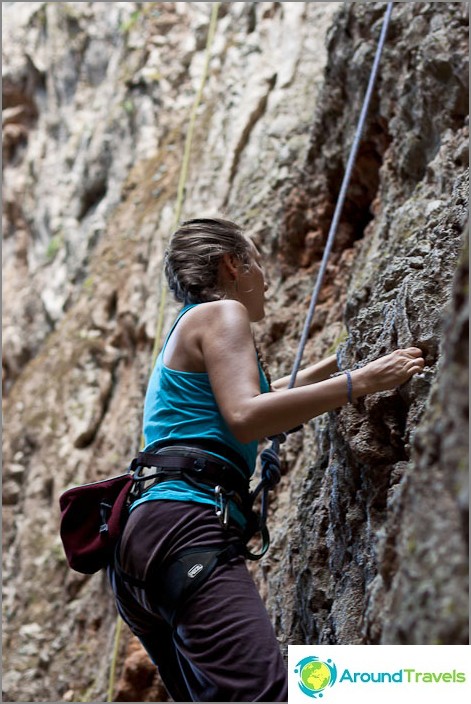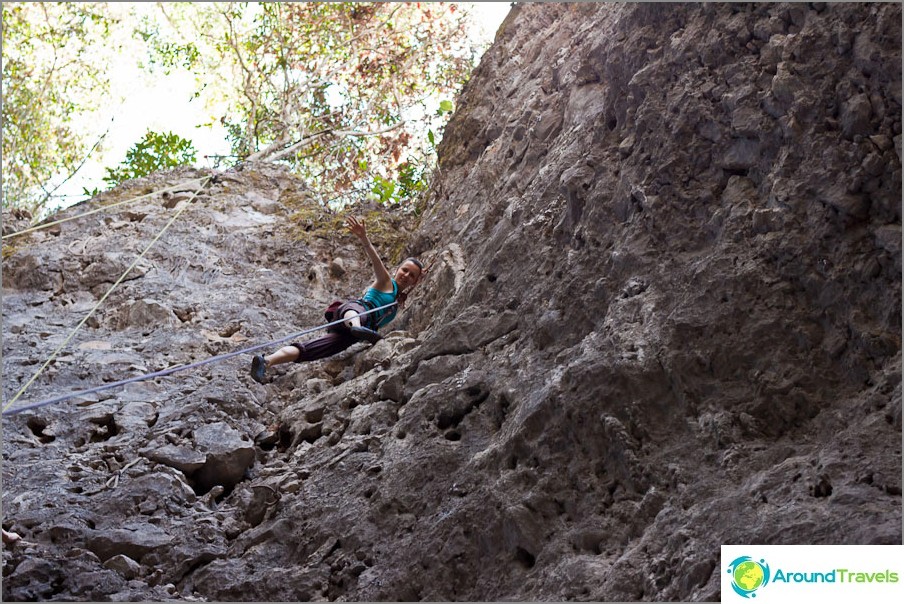 It is very important that an experienced person insures. More than once it seemed to me personally that I resisted and did not fall just because the instructor helped me a lot by pulling the rope. And the most fun in rock climbing is descent (again, with an experienced insurer), when, having reached the desired height, you rightfully fly down the rope with the wind, periodically pushing your feet off the rocks.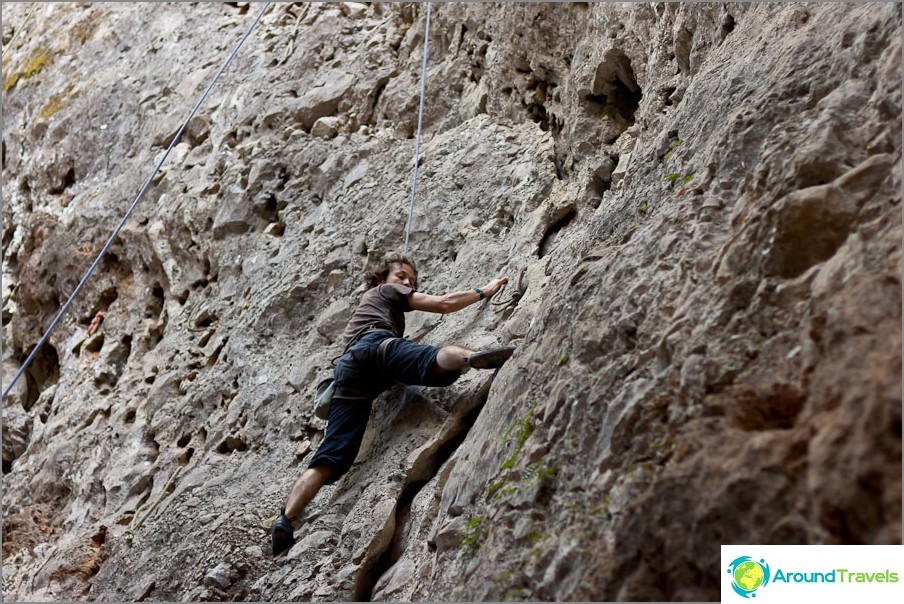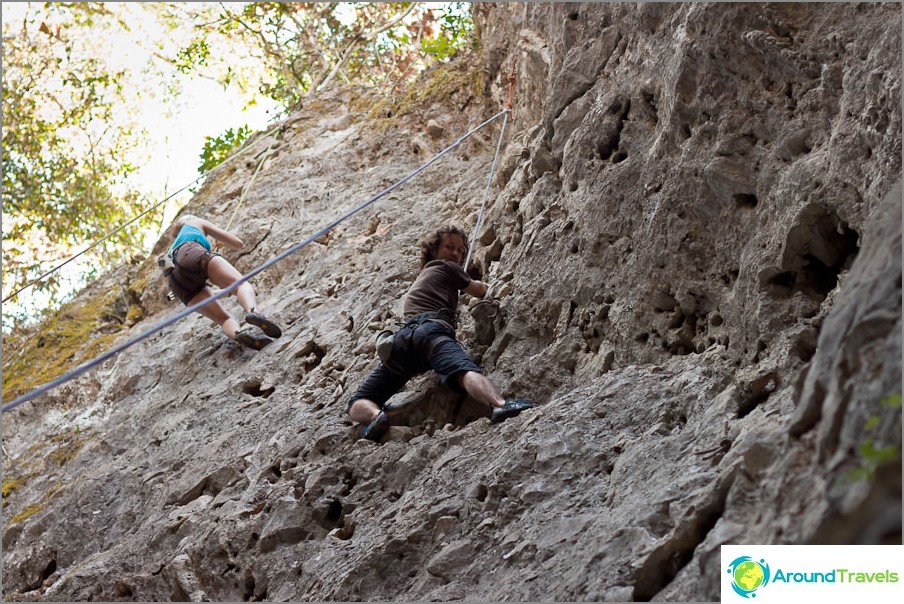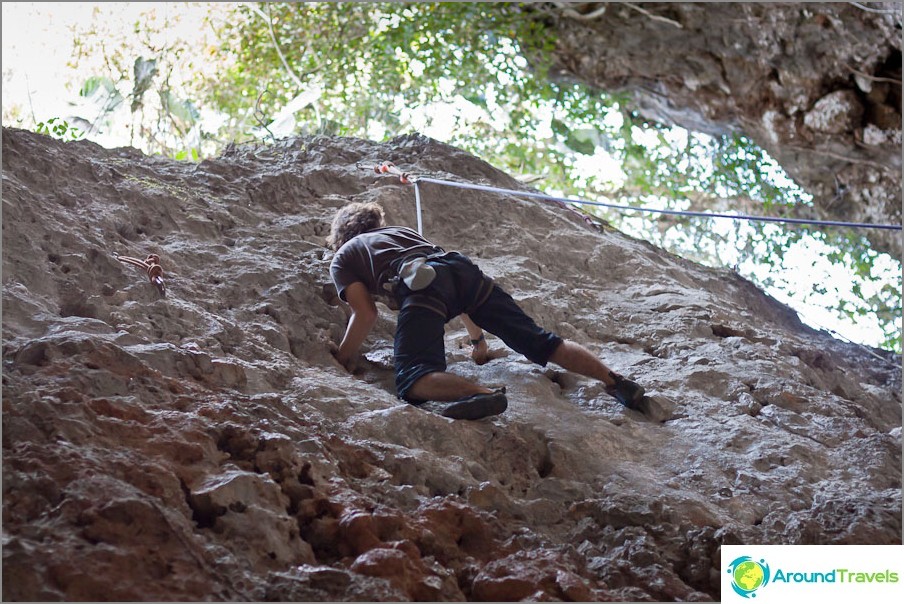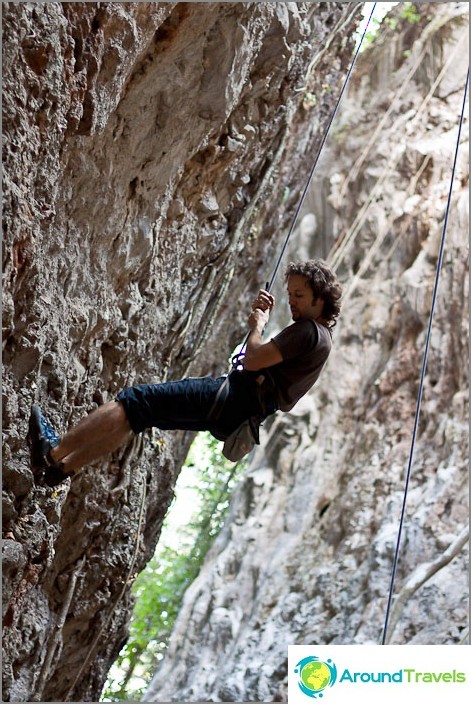 We were glad that we took only half a day of classes to start with. rock climbing implies a fairly strong load on all muscles, and personally, from habit, I was exhausted pretty quickly, my hands were shaking.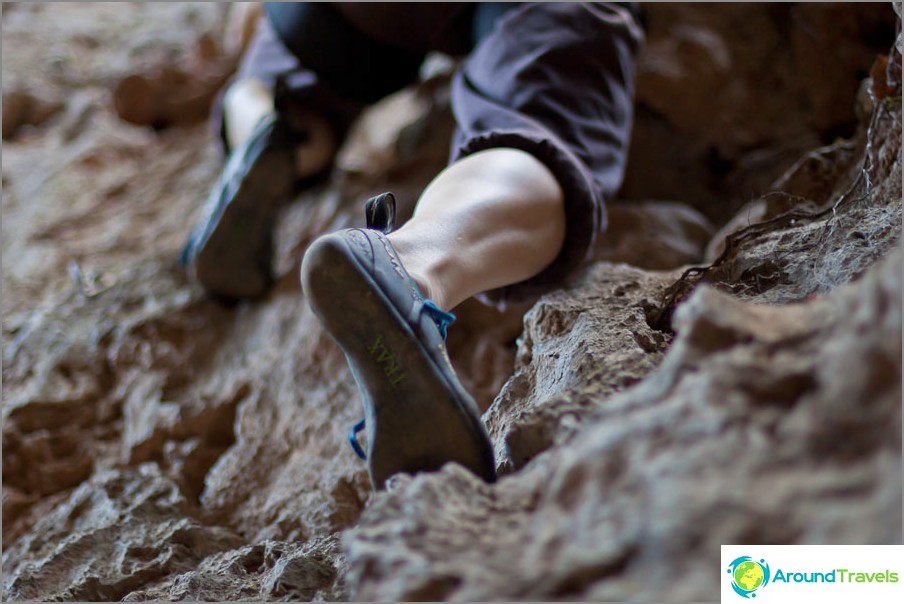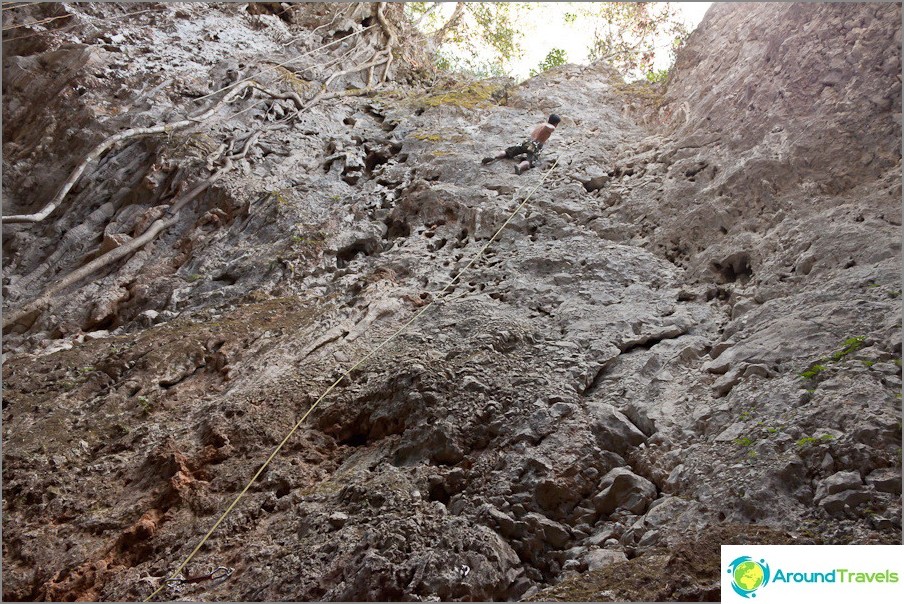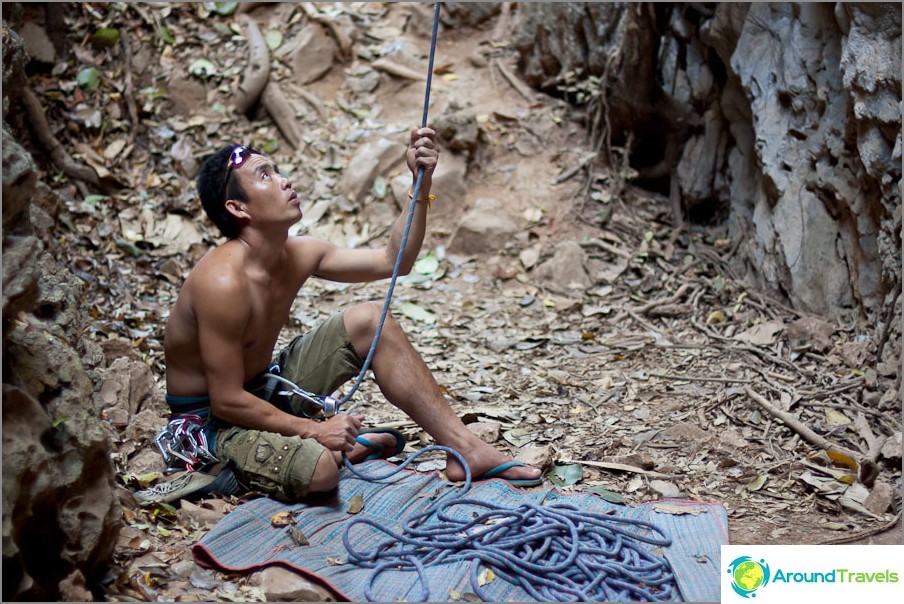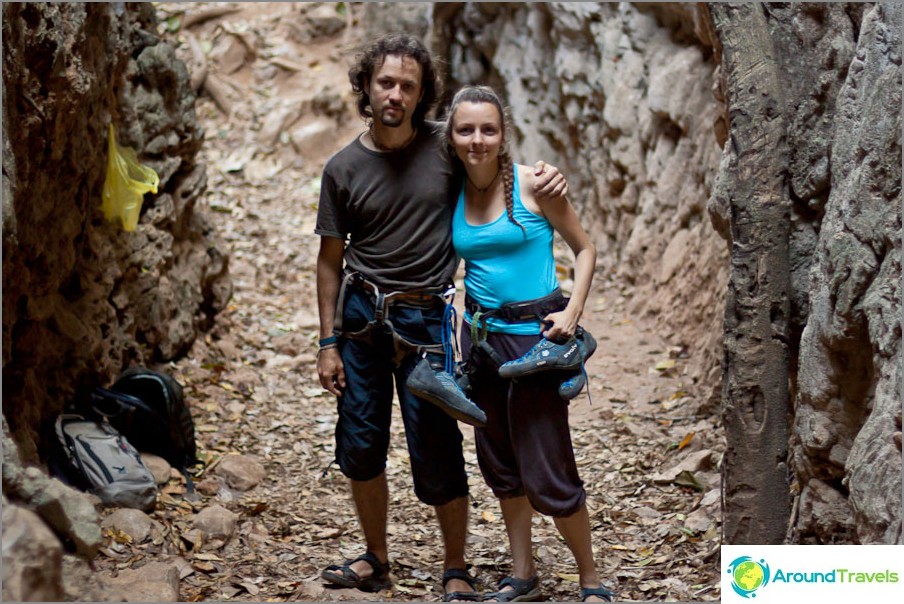 Having refreshed ourselves with free banana and the same free water, we headed to a nearby river in order to swim and jump from a five-meter tower on a bungee. This is the first time I have flown over the water for so long on a cable and this is truly a strong impression! The main thing, when you are jumping, is to look where you are flying, so as not to accidentally fall into the boat passing by below. Because of this, Oleg had to swing a little back and forth on the bungee before jumping into the water. Good fun, funny! If the water was still clean, it would be so great, otherwise jumping into floating debris is somehow not very cool. After swimming and jumping, we rested a little and were ready to go to the rocks again, but our time came to an end and just drove back to the city.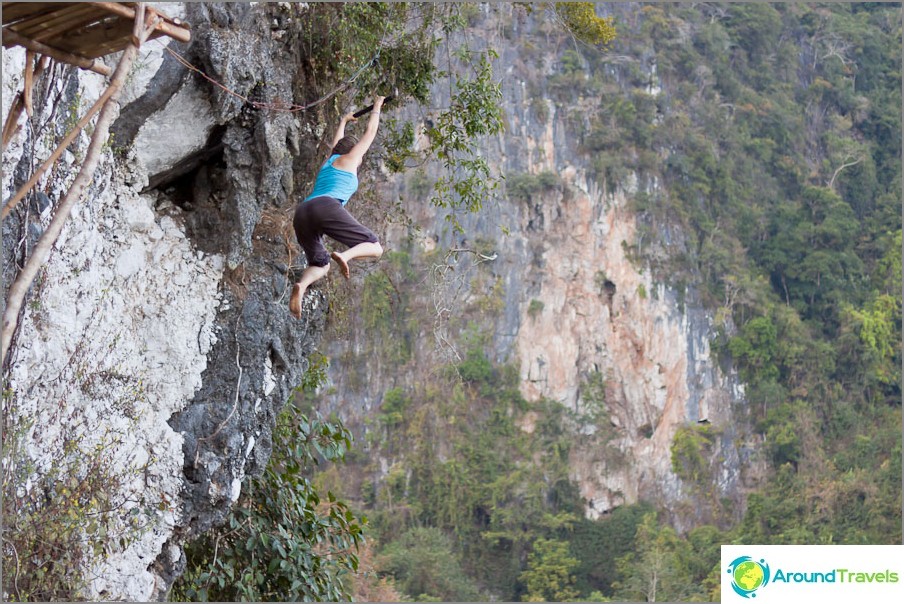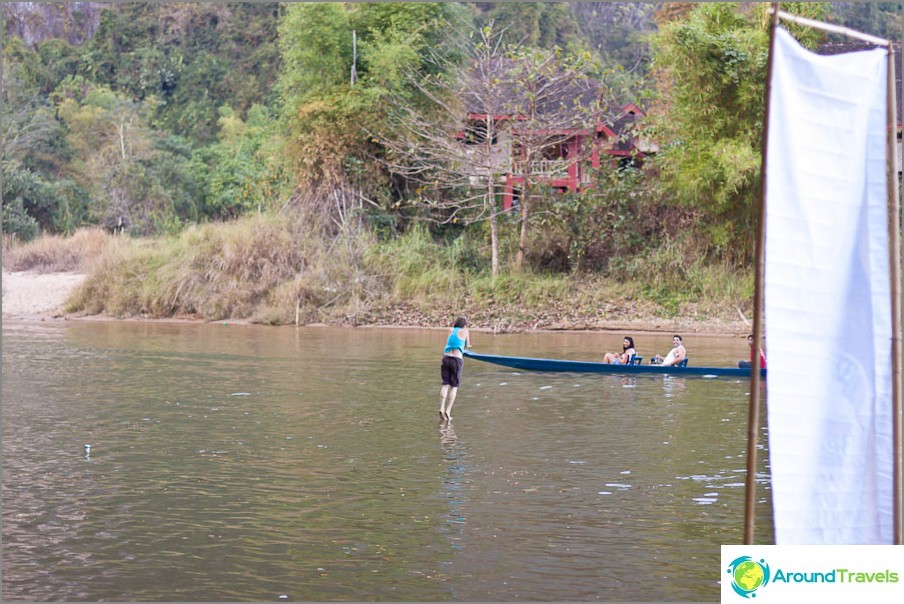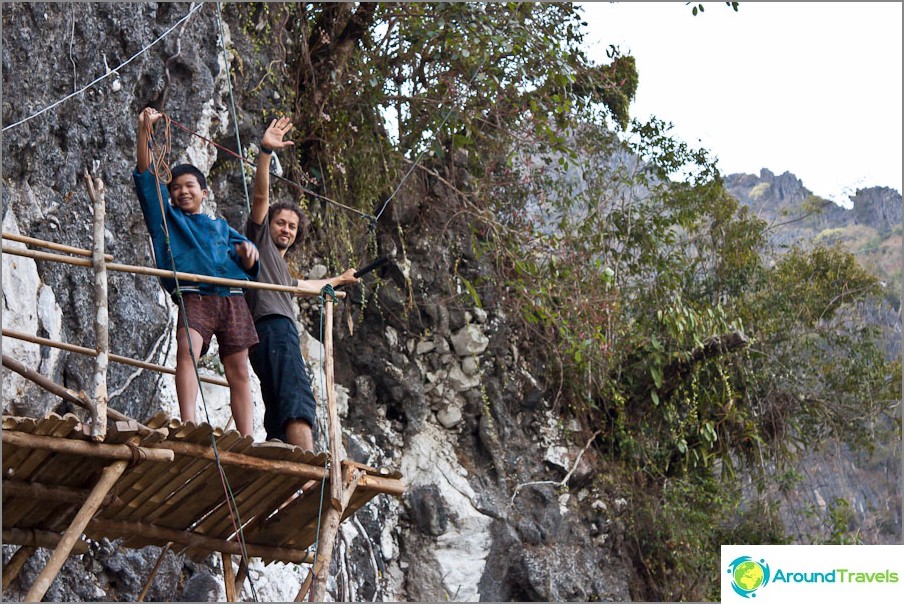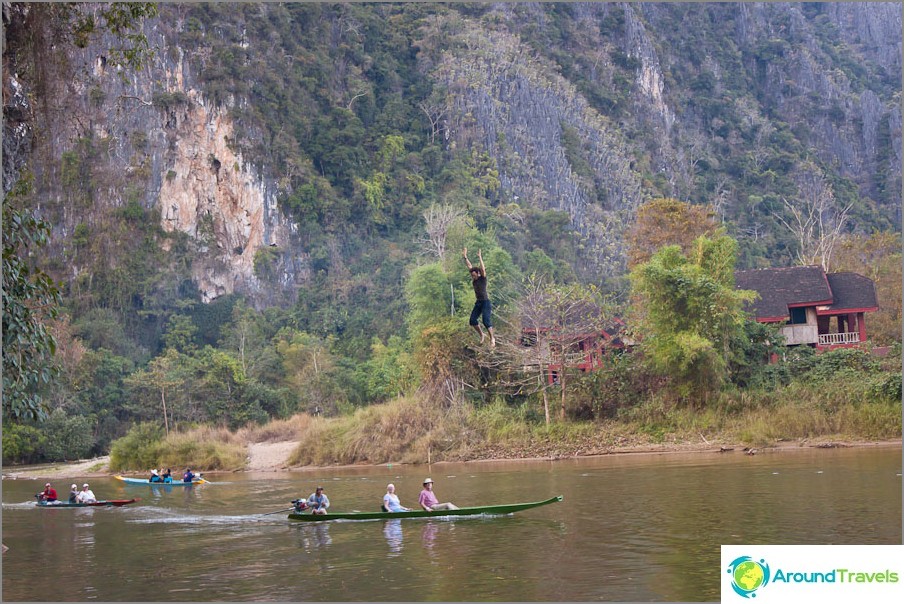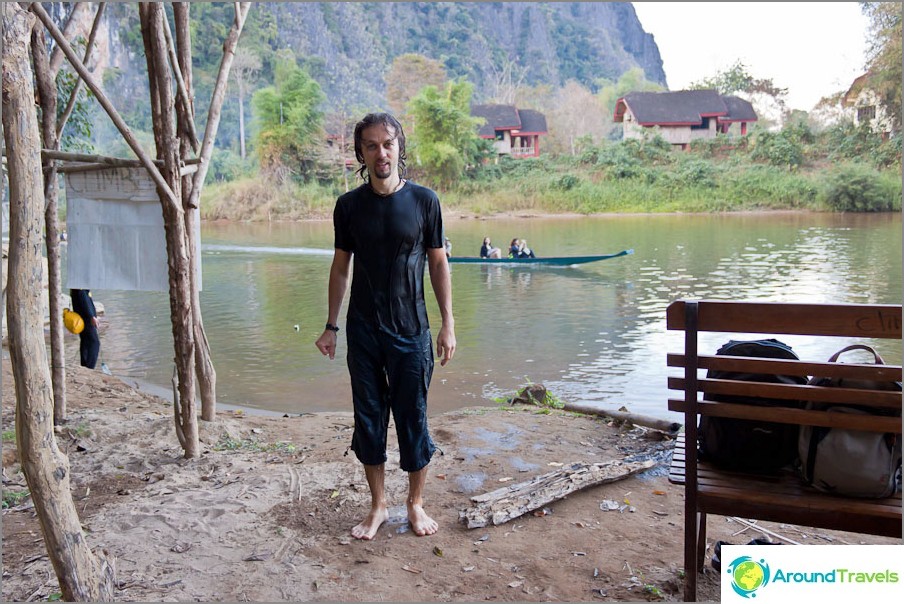 In general, rock climbing is a wonderful and very useful entertainment, which is much more interesting to practice on natural terrain. Eh, still the equipment would not weigh so much, it would be very good!