Marina Bay is home to the stunning man-made gardens of Gardens By The Bay (Gardens By The Bay), as well as Dragonfly Lake. This is the same natural park, known to many, in which there are artificial trees as in the film. «Avatar». In my opinion, this place is the most exciting, and therefore I consider it a must see if you visit Singapore.
The content of the article
Gardens By The Bay
The park covers 101 hectares of land. Consists of three gardens along the waterfront: Bay South Garden, East Bay Garden and Bay Central Garden. The largest of the gardens, Bay South Garden, covers 54 hectares. You won't be able to get lost, there are signs with pointers everywhere, so you can easily find your way. There are a lot of sculptures on the territory, one of which is a sculpture of a sleeping boy. Its size is 10 meters, and its weight is 7 tons. It seems that the baby is hovering above the ground, but in fact he is holding on to special, almost imperceptible, props. This is the work of the sculptor Mark Quinn, who depicted his child.
Also on the territory there is a free children's aqua zone with different fountains. The aqua zone has a changing room, shower room, toilet. For a child, this will be a great opportunity to play and at the same time take a break from the heat, so I recommend taking a towel and a swimsuit / swimming trunks for a walk in the garden.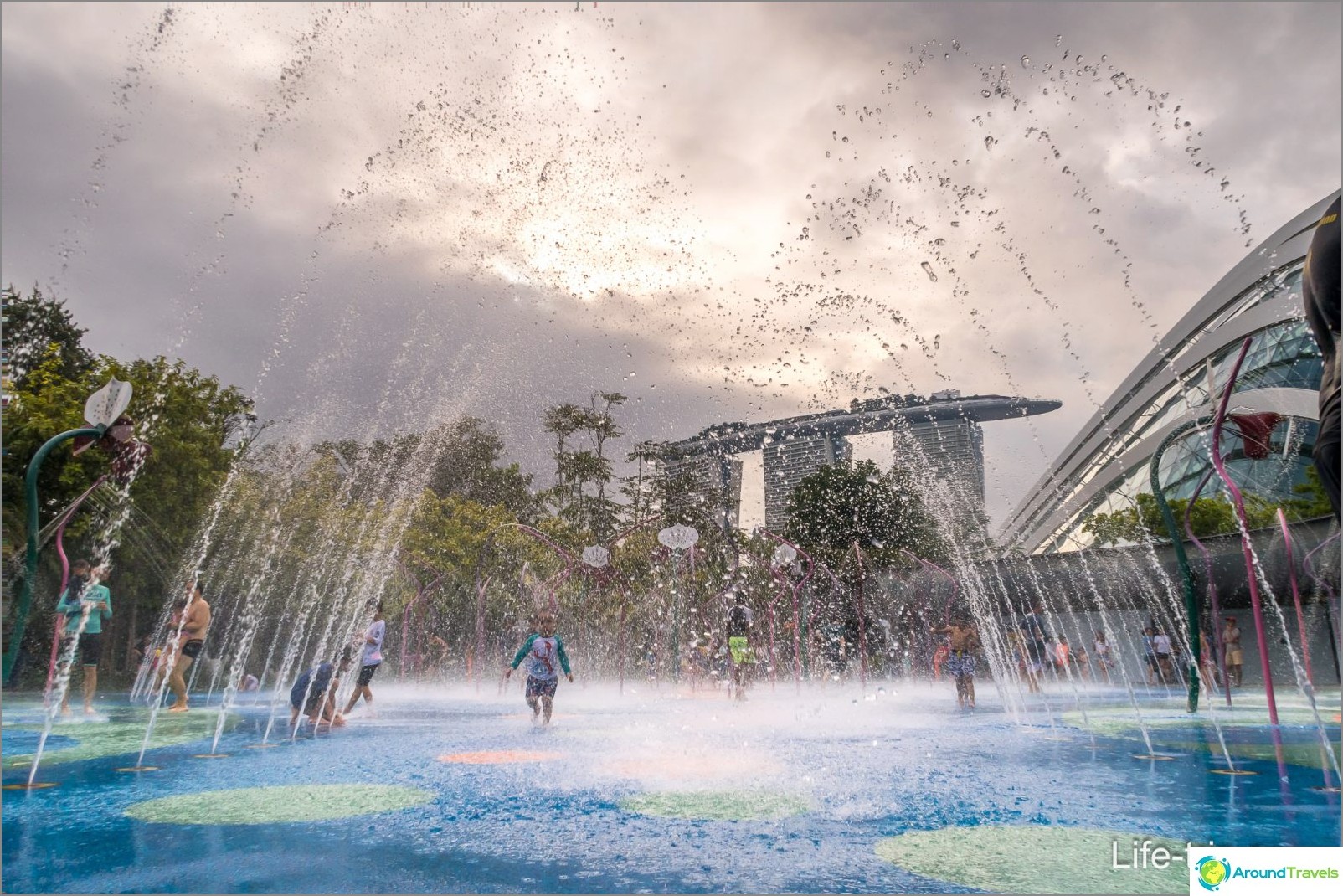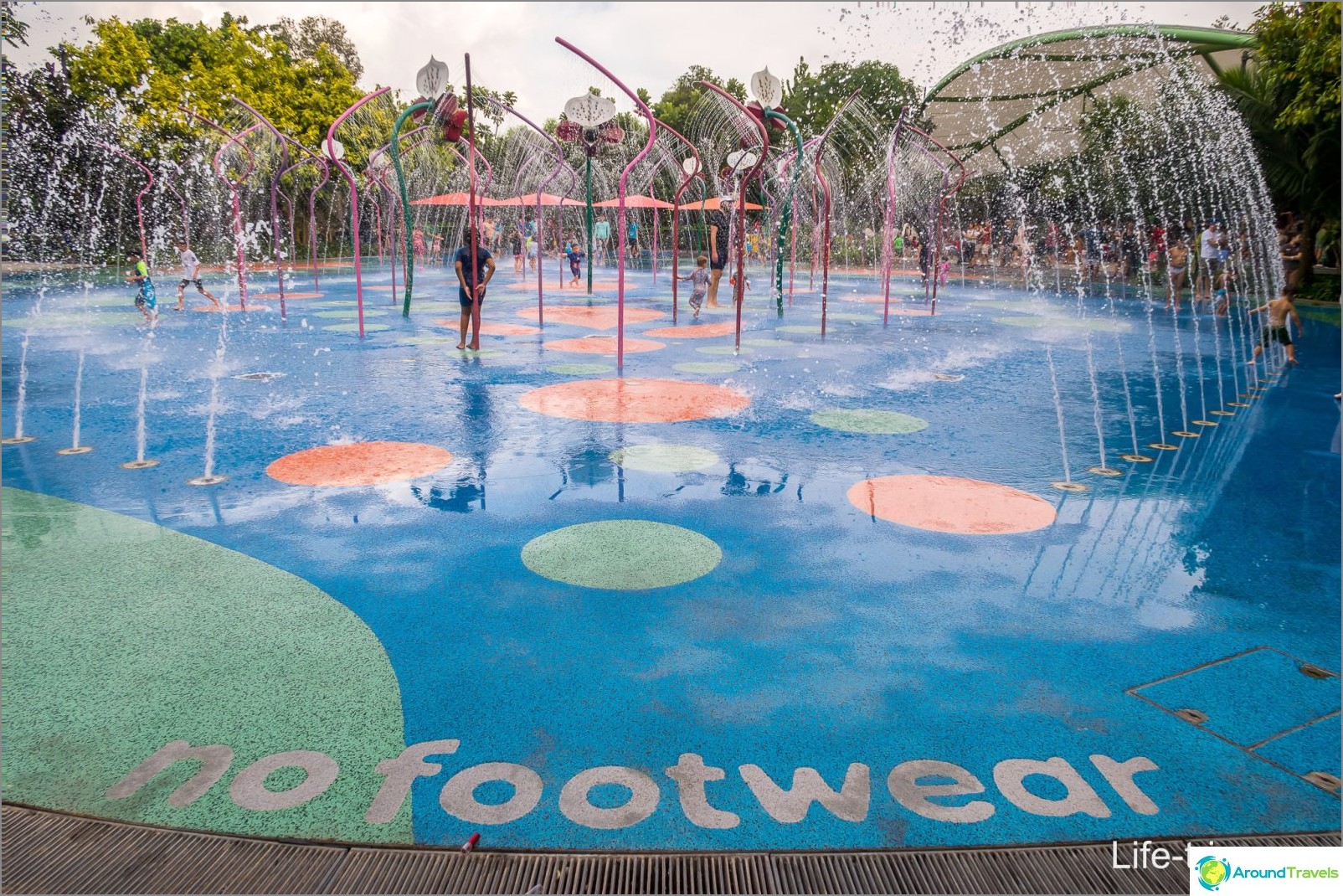 The gardens are ecological power plants. More than 160 thousand plants have been planted there. There is a cactus garden and a lake with beautiful big lotuses. On the territory of the garden, along the embankment, a greenhouse complex was built. The complex consists of two greenhouses: Flower Dome and Cloud Forest.
And there are also fabulous trees like in the movie. «Avatar». And every day, in the evenings, the backlight turns on and an amazing light and music show begins.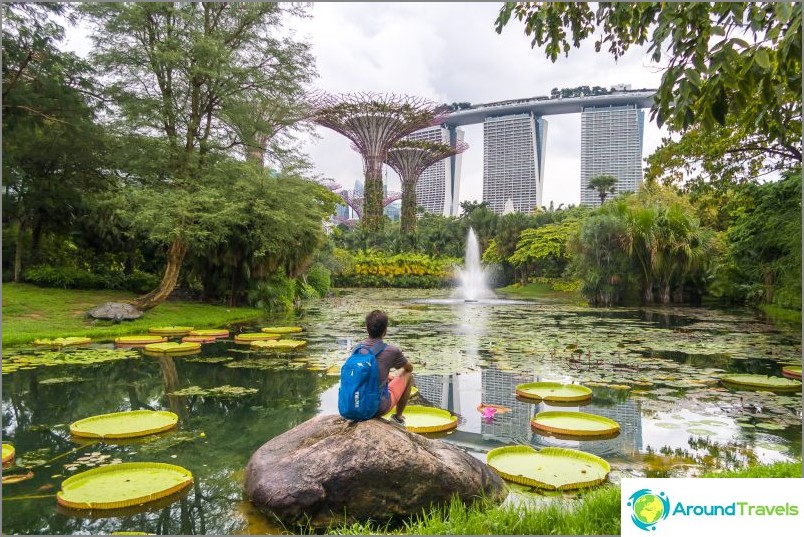 Flower Dome
This greenhouse covers 1.2 hectares and consists of 7 garden areas. Its own ecosystem has been created inside. The temperature is maintained at about 23-25 ​​° C. It has a mild and dry climate and is home to plants found in the Mediterranean region and other semi-arid tropical regions (e.g. parts of Australia, South America, South Africa).
By and large, it's just a huge botanical garden! But a nice garden. And, if you like to look at various plants growing in different parts of the world, then you should definitely come here. If you want views and something more unusual, then the Cloud Forest.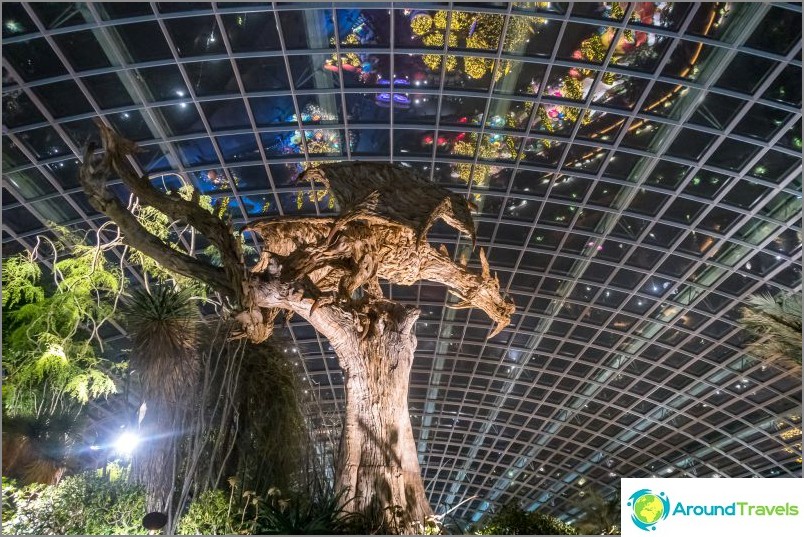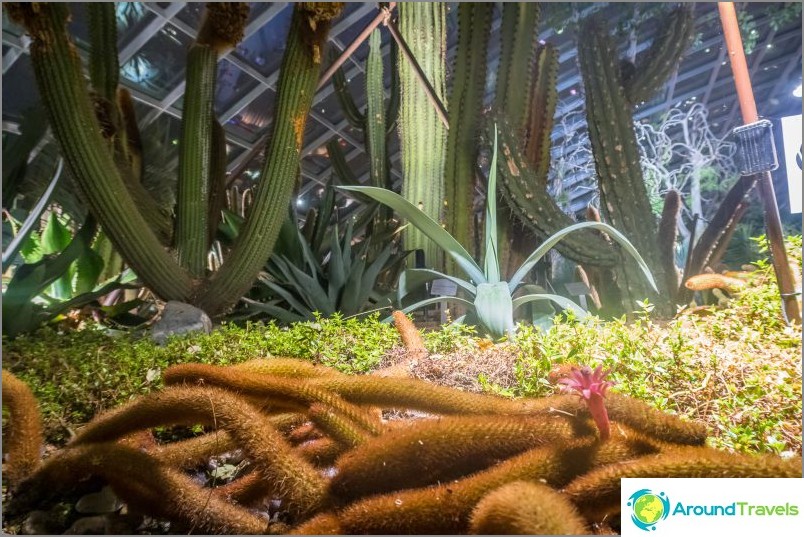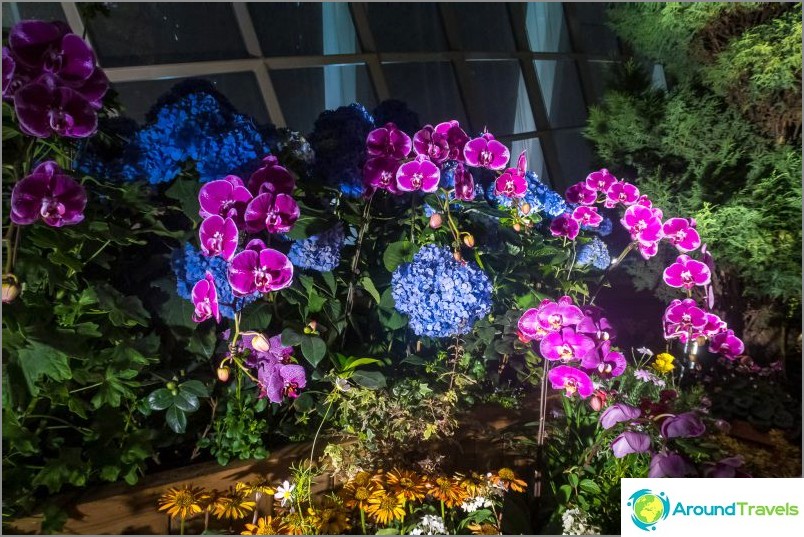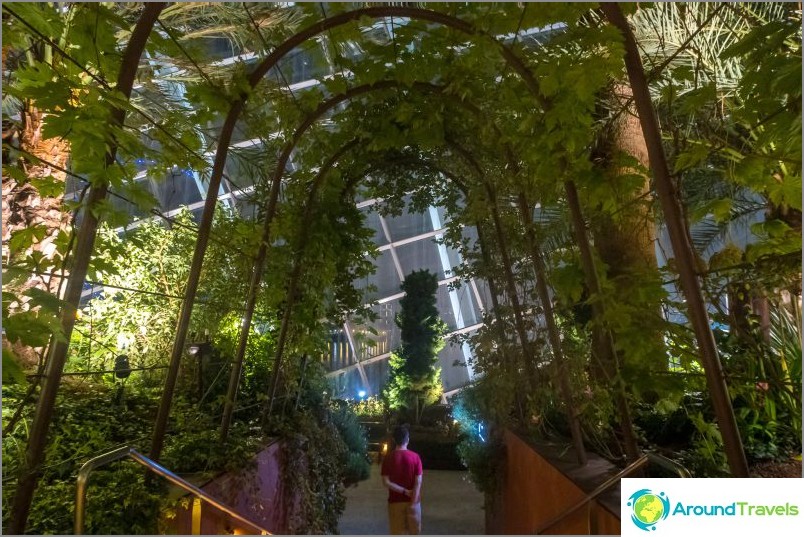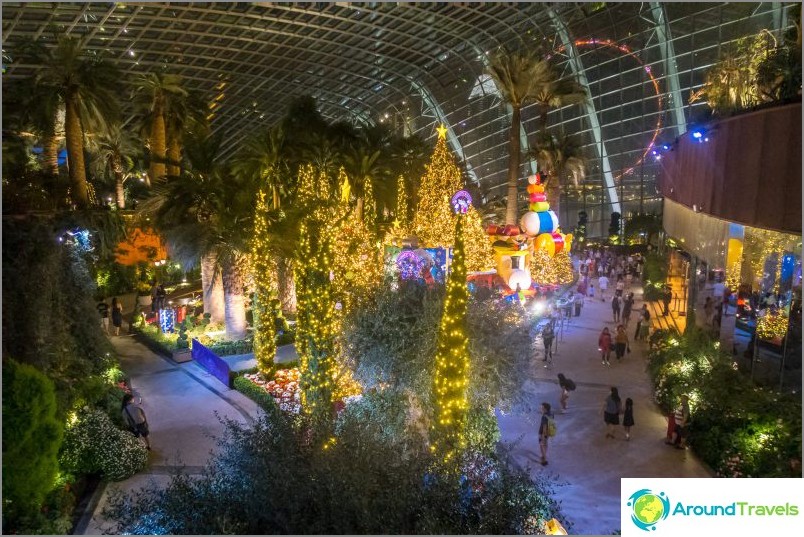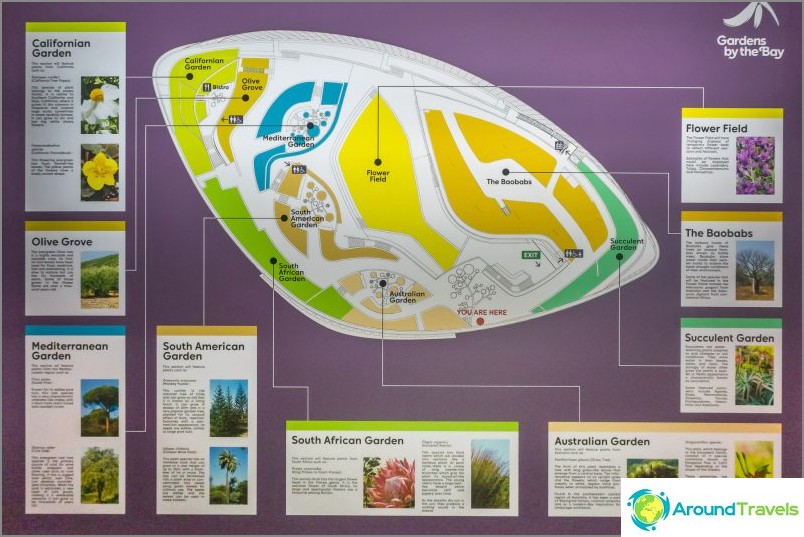 Cloud Forest
This greenhouse is slightly smaller in area but taller. Its climate is tropical, cool and humid..
The only building here is a 42-meter mountain. You go up to it on the elevator, and go down - along the circular bridge. Only in this sequence, as intended. So don't worry, you won't have to climb the hill.
A waterfall falls from this mountain from a height of 35 meters. He is the first to meet you right after the turnstiles. There are a lot of people, and although I do not like crowds, this did not spoil my impression in the least. The pavilion is amazing. Really, like in a fairy tale, a tropical fairy tale. Well, these bridges, scaffolds, like in the woods at Robin Hood. You walk at a height, you look around at the greenery, you don't want to go back down to the ground at all.
At the end of the route, before going outside, you walk along the lowest level, along a corridor of plants. Small ponds, statues, a shop with a crocodile head. Here you can see the plants closer, everything is signed.
To be honest, I liked Cloud Forest so much that I would recommend viewing it primarily in the Gardens by the Bay. It's only better to do this when it gets dark, so that all the backlights turn on. During the day, it looks less impressive. I went in on purpose when it was light and waited until it got dark.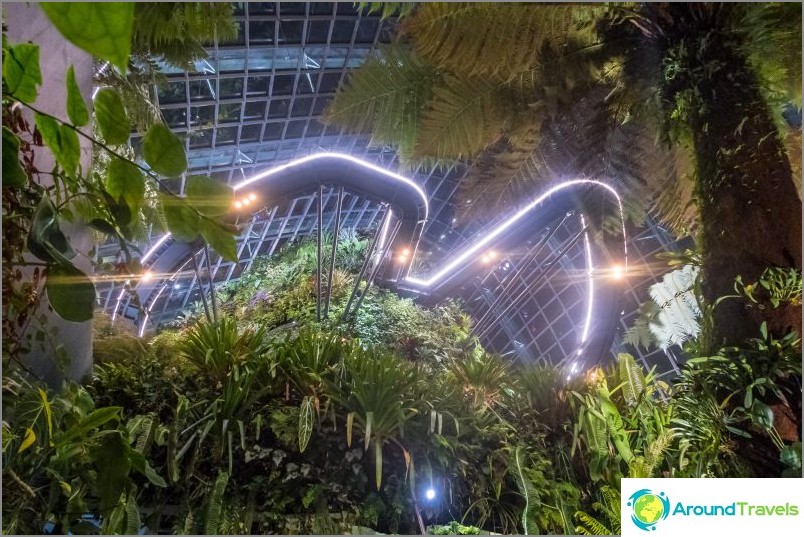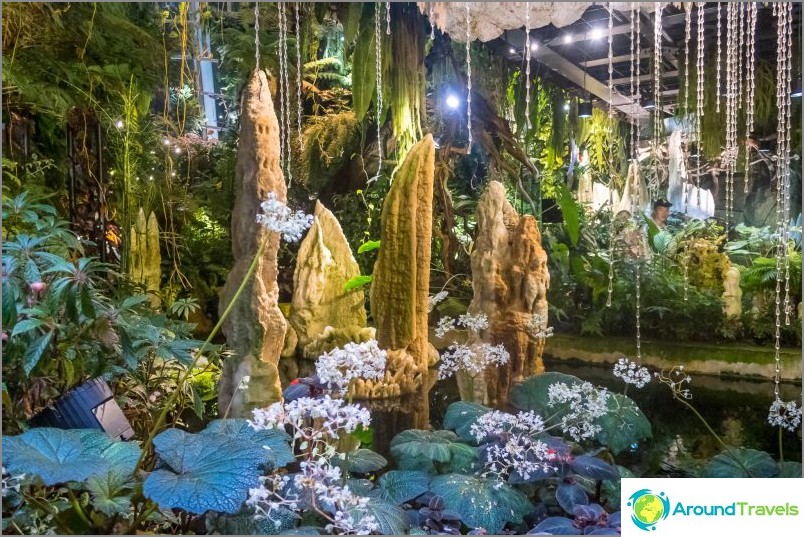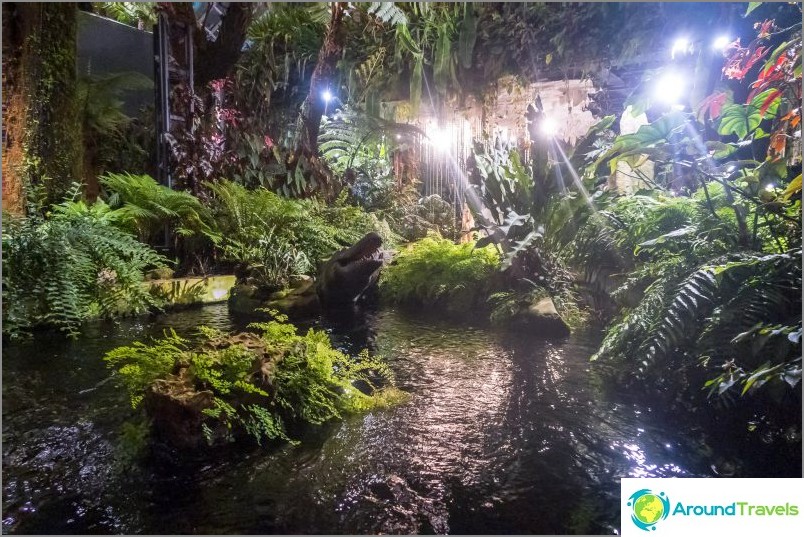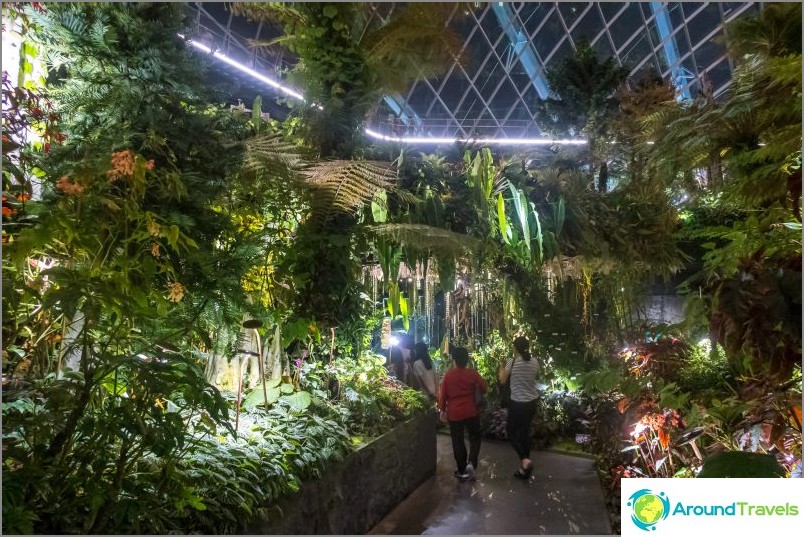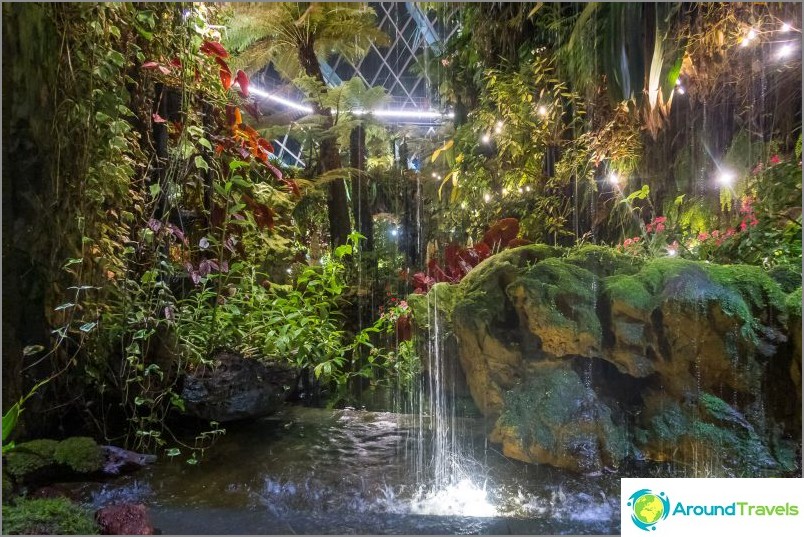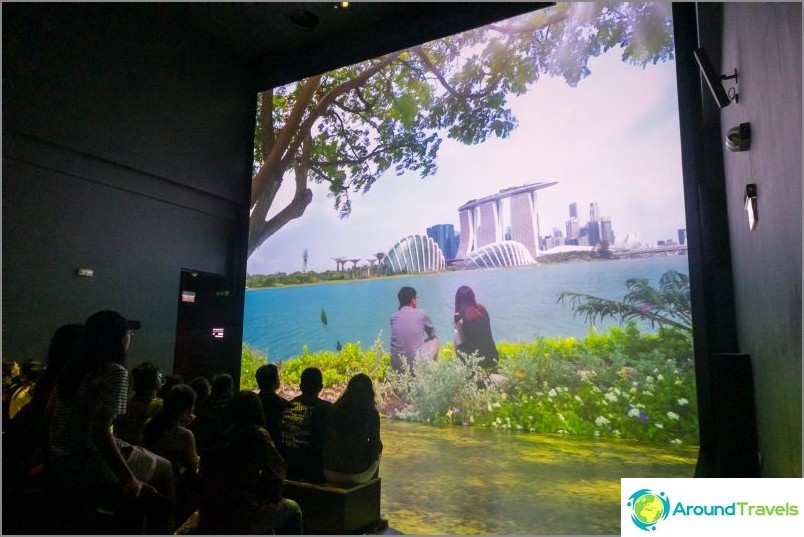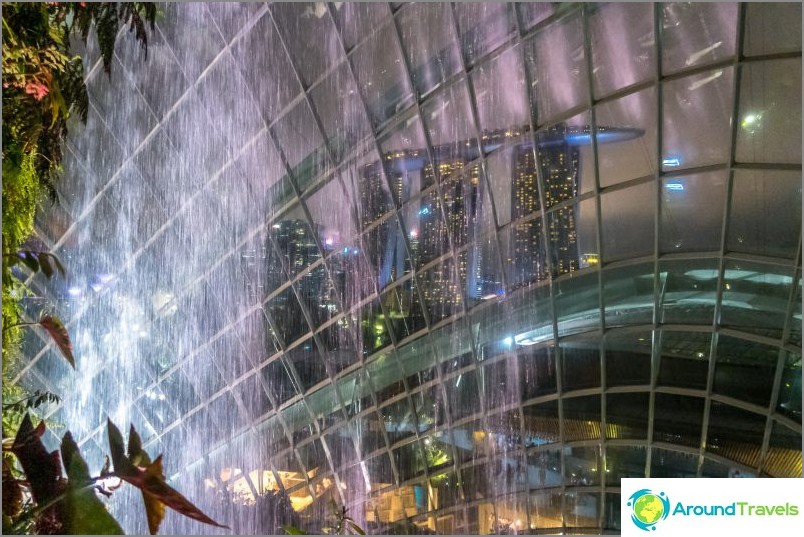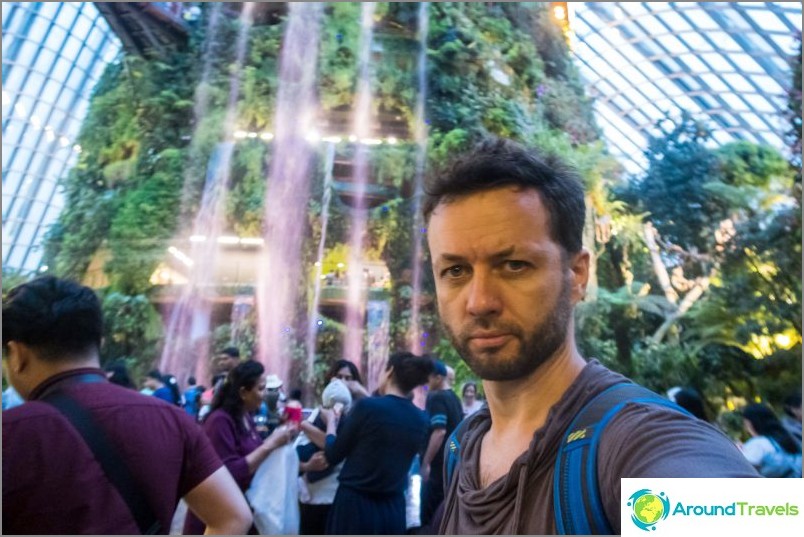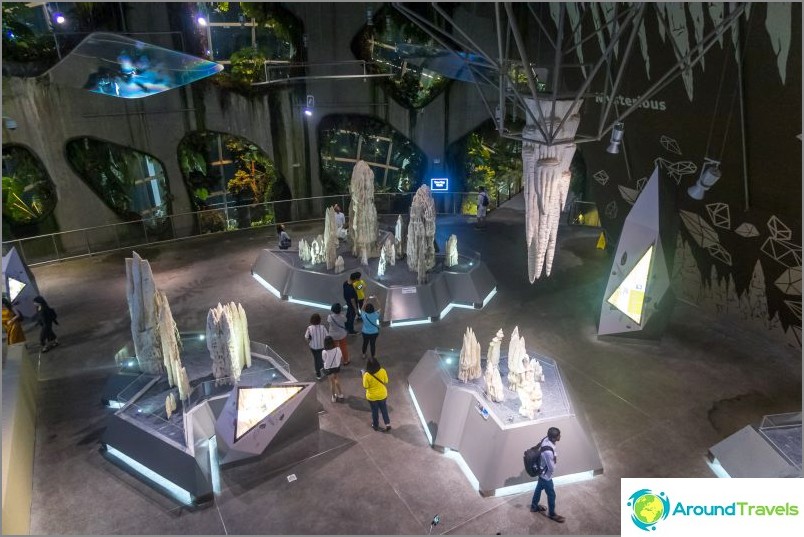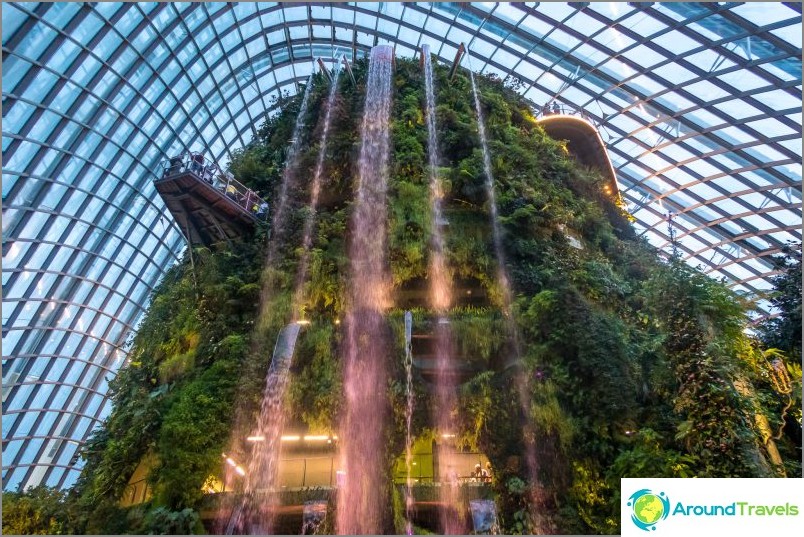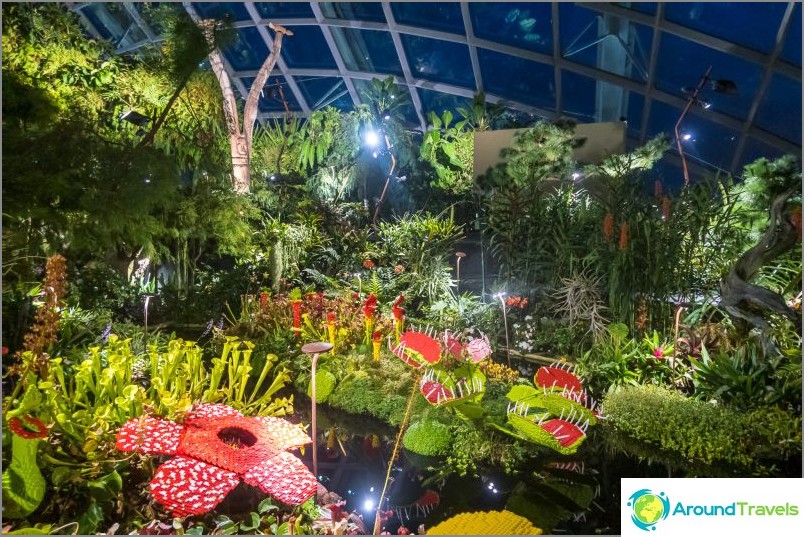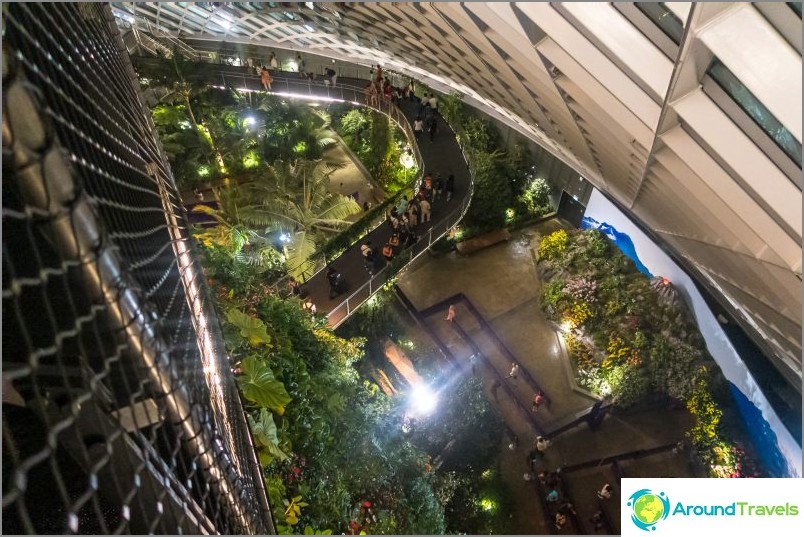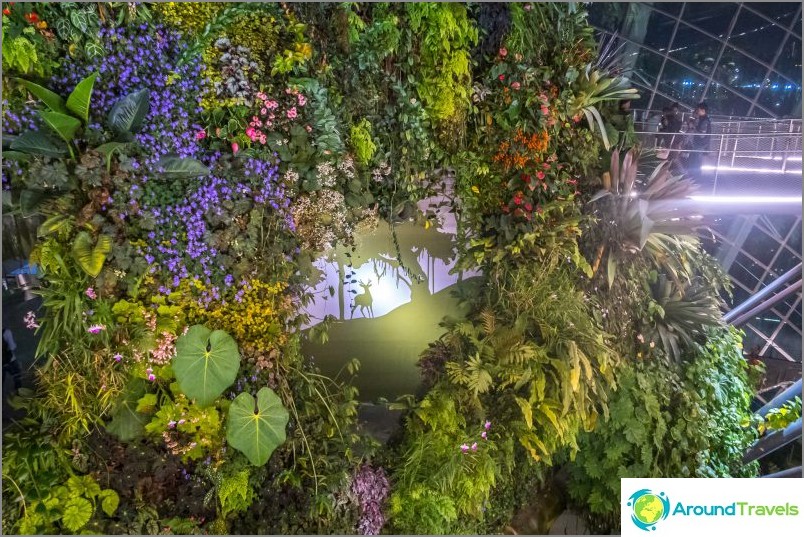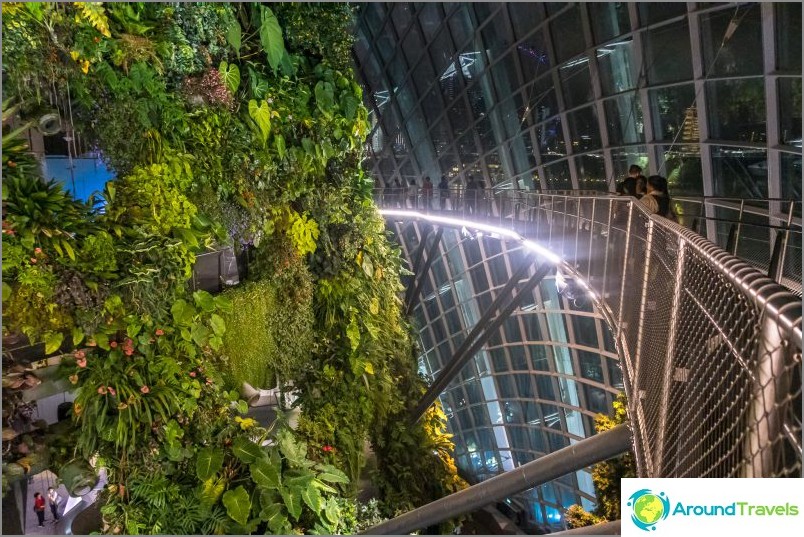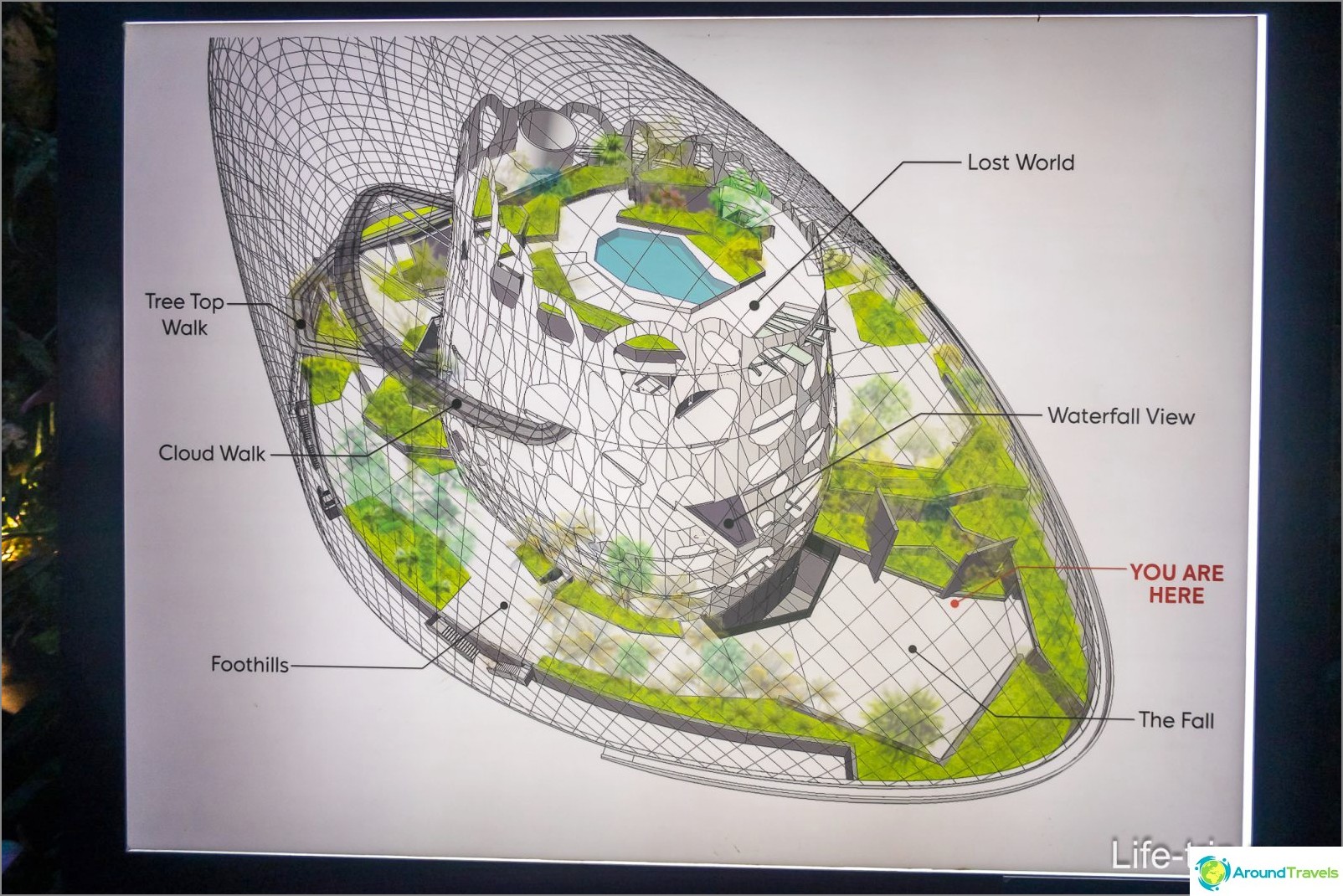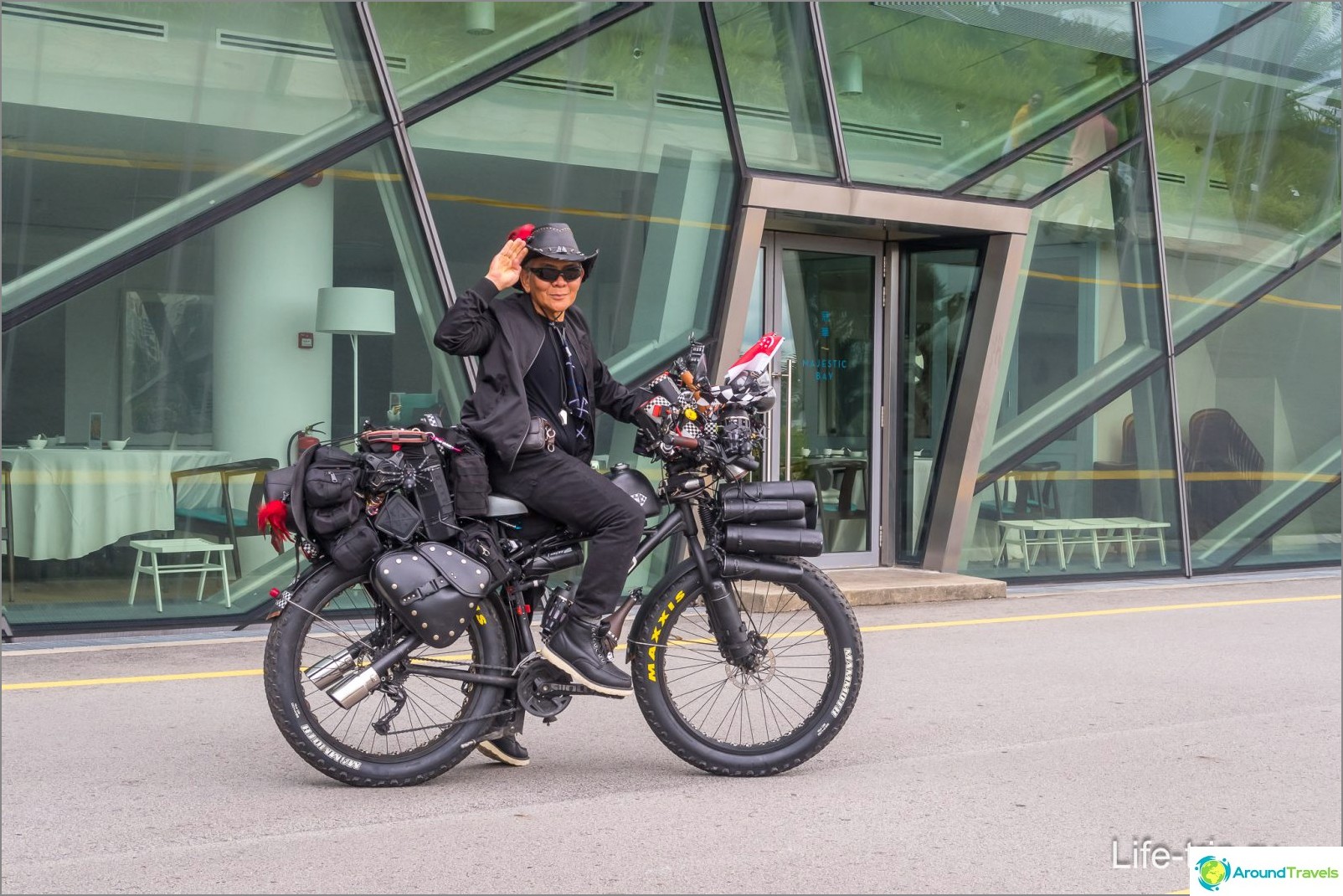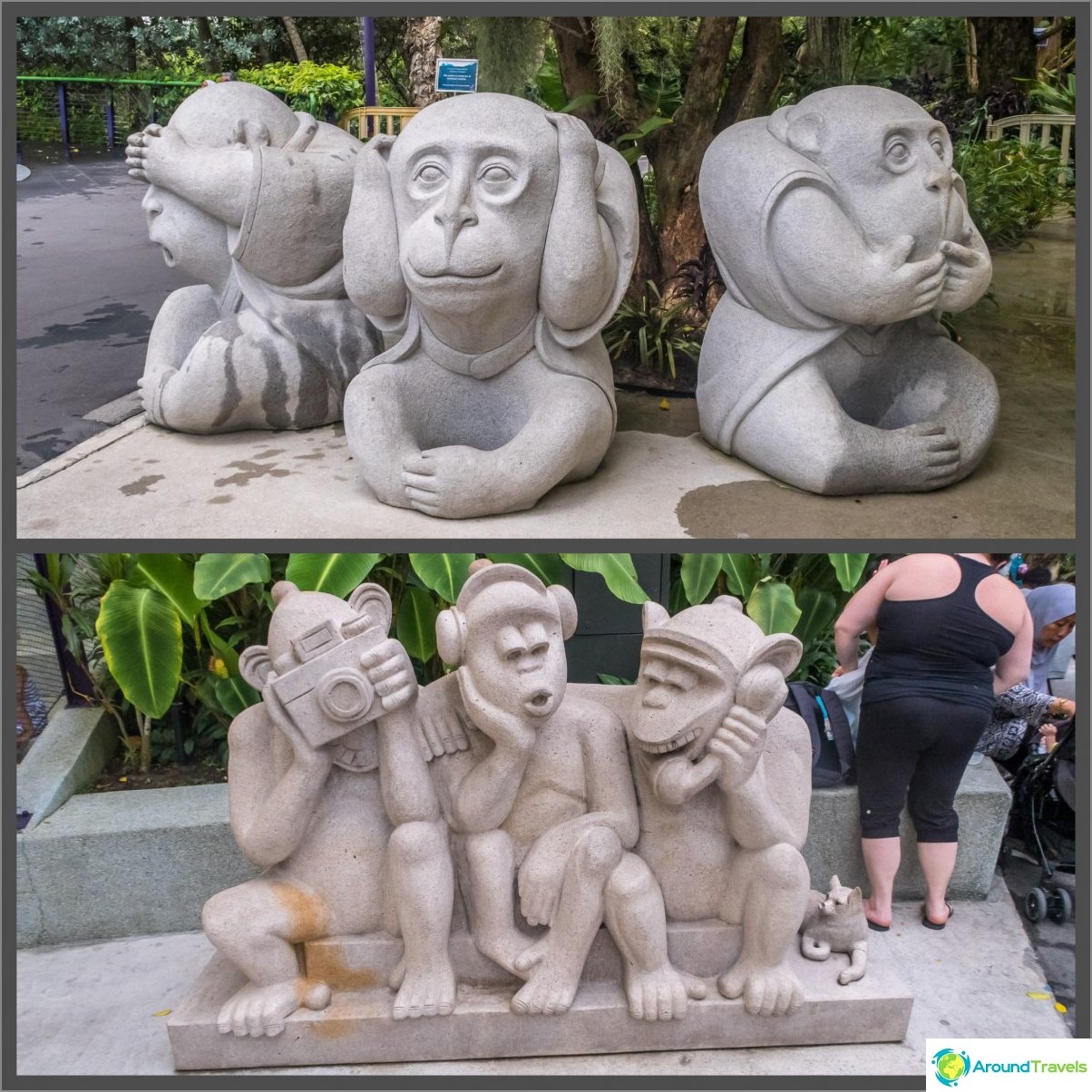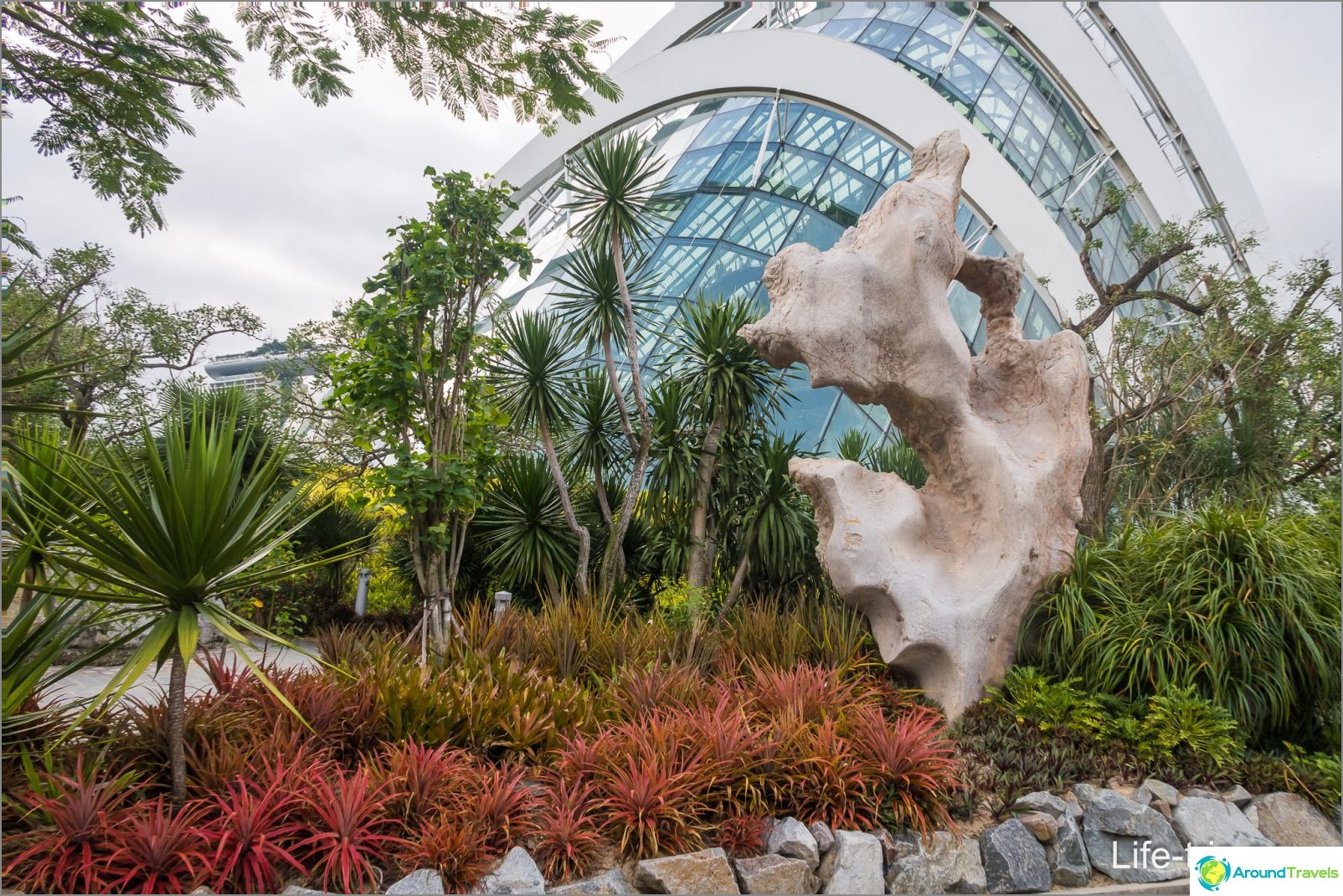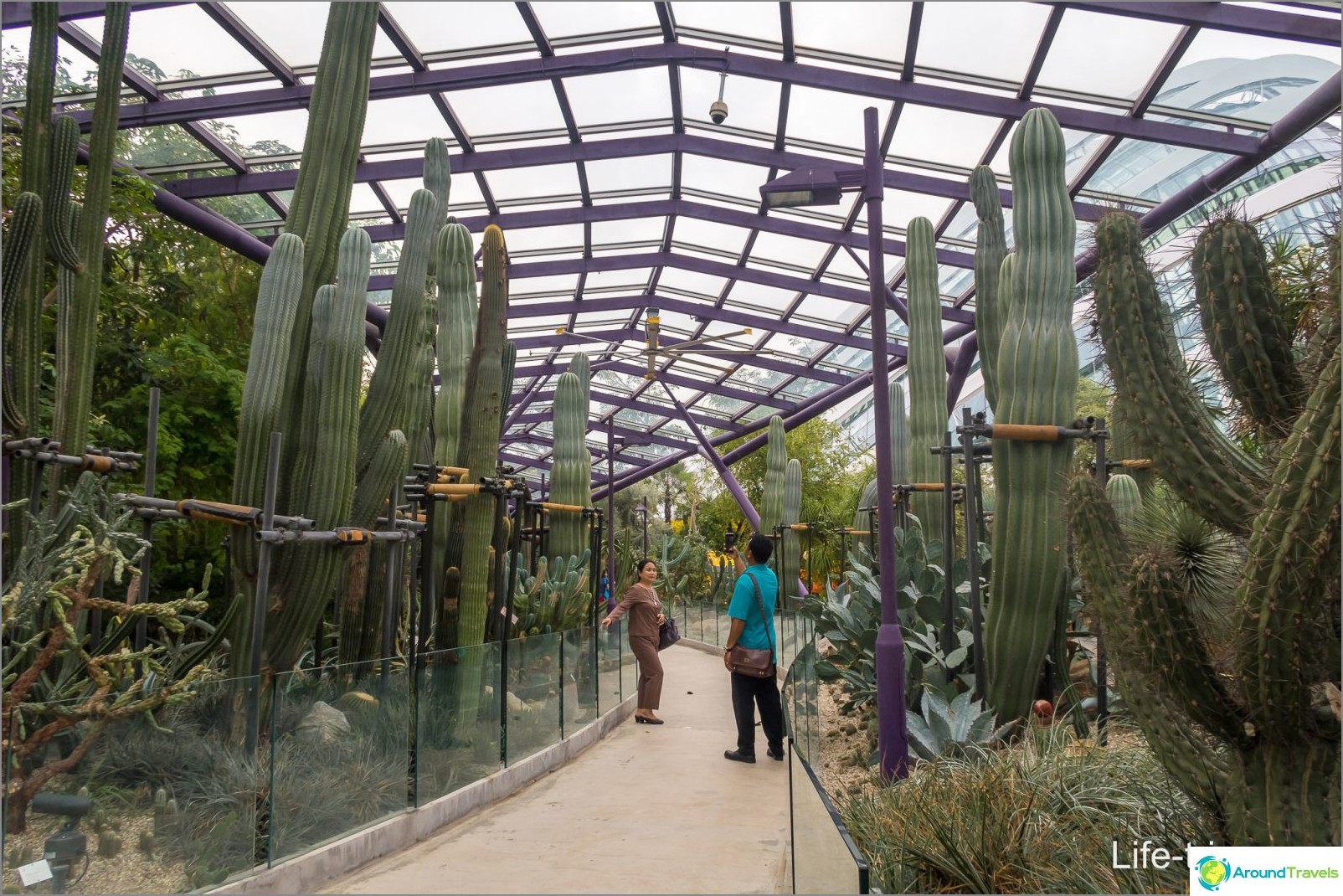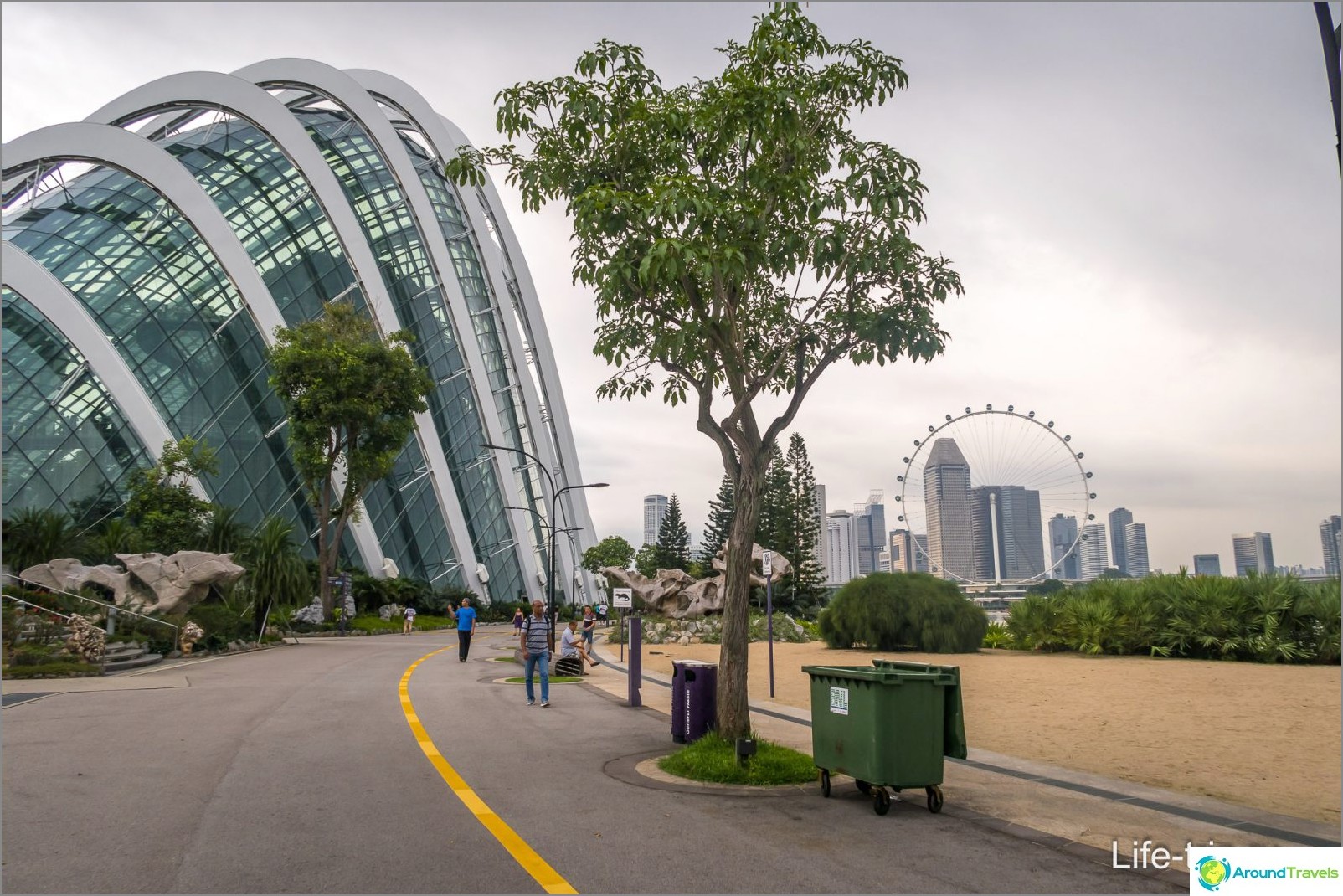 Visit information
Entrance to the greenhouses «Cloud forest» and «Flower dome» - paid. The ticket price for 2 greenhouses is SGD 28 per adult and SGD 15 per child under 12.
Discounted tickets for SGD 23>
If you buy several tickets, then the discount will turn out to be quite good, and you will not have to stand in line either. Go to the Klook website, register and buy a ticket online for any date convenient for you. After payment, a voucher will be sent to the mail. You will show it on your phone screen when you enter the gardens..
There is a combo offer. A ticket to visit the greenhouses plus entrance to the observation deck, to the Avatar tree bridge. Go to the Klook website, go to, register and buy this option if you plan to visit the bridge on supertrees as well.
Greenhouses are open from 9 am to 9 pm. To visit both, you should lay at least 2 hours.
Ecological attraction for children is free. Open from 10 am to 7 pm. Monday is a day off. On holidays, open until 21:00 pm.
The garden itself is open from 5 am to 2 am. the entrance is free.
On the map
Gardens by the Bay
Gardens by the Bay: