Everyone knows Khao San Road Backpacker Street, where travelers from all over the world gather. And although the local contingent is not very close to me, I also sometimes stop there for a short time, since in this area there is a concentration of various kinds of inexpensive Bangkok hotels and guesthouses.
And in order to make it quieter, you just need to move a little further away from Khao San, for 10-15 minutes on foot. This hotel is located just like that, a convenient place for a couple of days something to do in Bangkok.
The content of the article
Reviews of hotels in Bangkok where I've been
Nakorn Ping Hotel
Prices and reservations
A room at Nakorn Ping Hotel will cost 490-690 baht, depending on the need for air conditioning and hot water. This hotel is not on the booking sites, but you can book through the hotel's website or by e-mail. And you just need to write the dates when you arrive and receive confirmation by mail. You do not need to make an advance payment for the reservation! It is very convenient.
Hotel address: 9/1 Samsen Soi 6 Samsen Road, Pra Nakon, Bangkok.
Email: rsvn@nakornpinghotel.com
Hotel website - nakornpinghotel.com.
Hotels in Bangkok>
Be sure (and I insist) to check for discounts or special offers on the excellent Roomguru service. He will quickly and easily show you discounts in all existing booking systems. In Asia, for example, there are a lot of offers on Agoda.com, which are much more interesting than for exactly the same hotels on Booking.com.
Interior
There is air conditioning, fan, hot shower, small refrigerator, towels and soap. Are cleaned almost every day. There is also free wifi with a standard speed for Tai. Also in the lobby there is a kettle, free water and a couple of ancient computers for those without a laptop. There are rooms, both double and twin.
Air conditioning and hot water for a fee and may not be included in the payment (the hotel's website has all the rates), that is, without them, the rooms are cheaper. In principle, hot water is not really needed in Bangkok, it is already warm, and instead of an air conditioner, a fan will come off, but the latter is not for everybody, and the rooms here with half-closed windows and it will be stuffy without kondeya, it seems to me.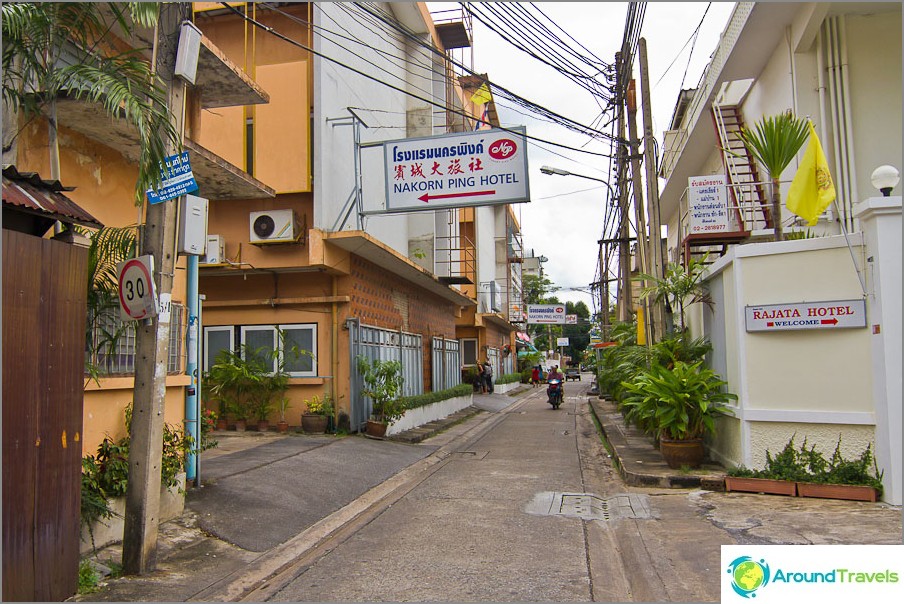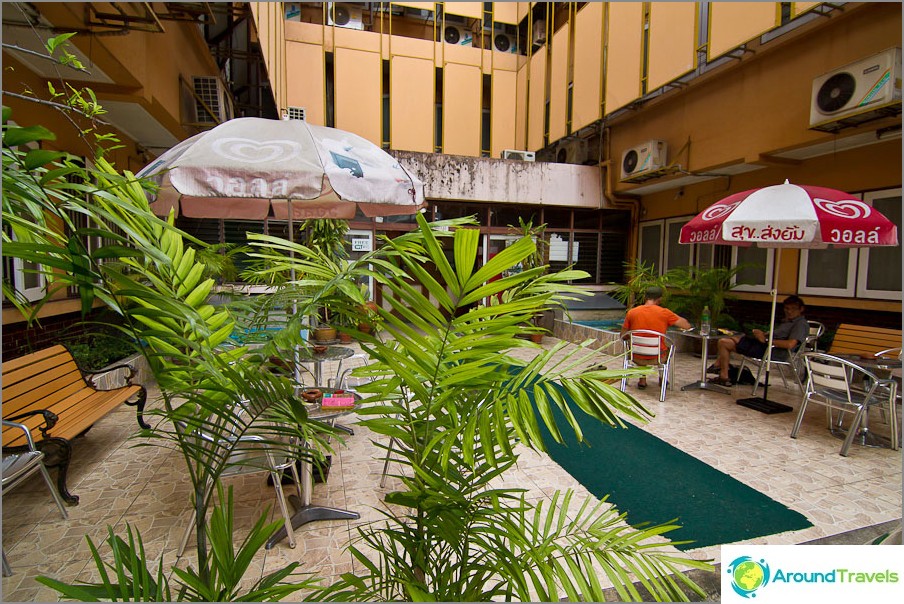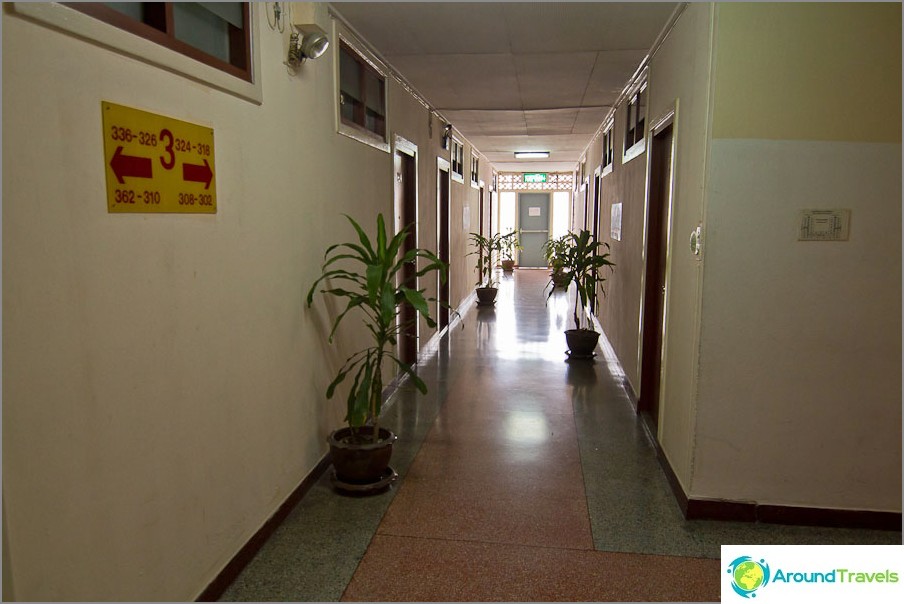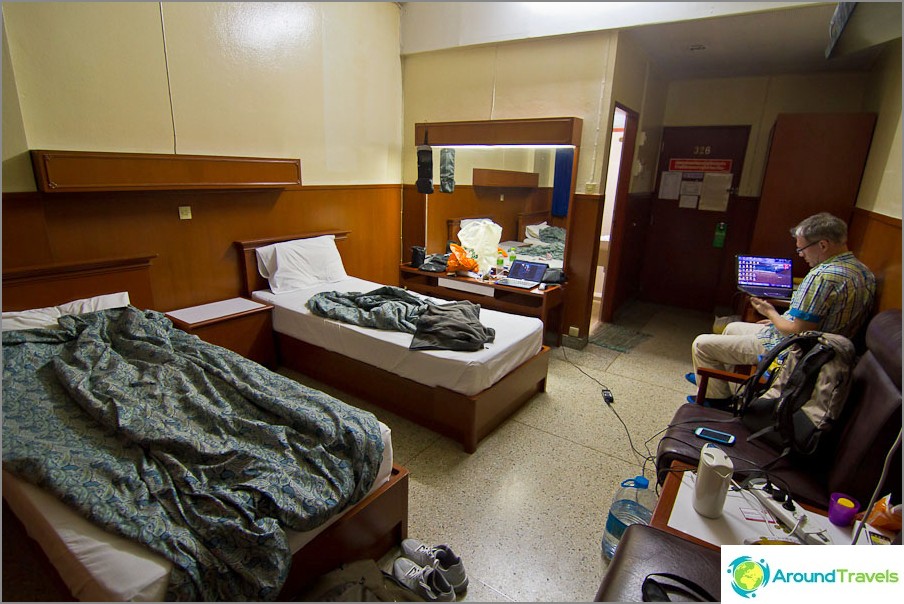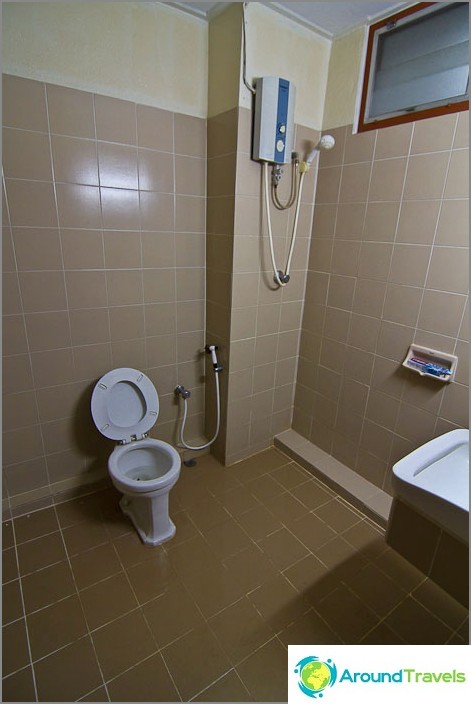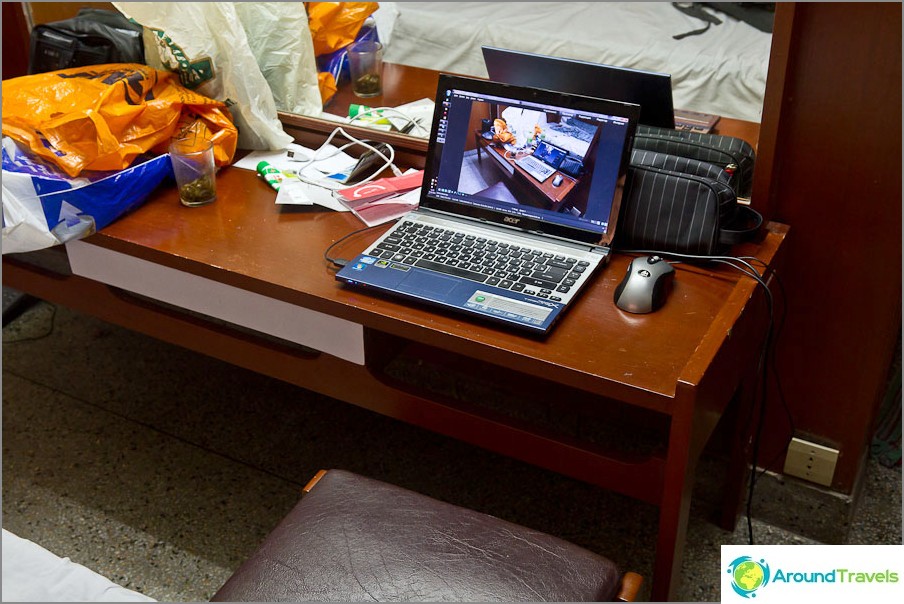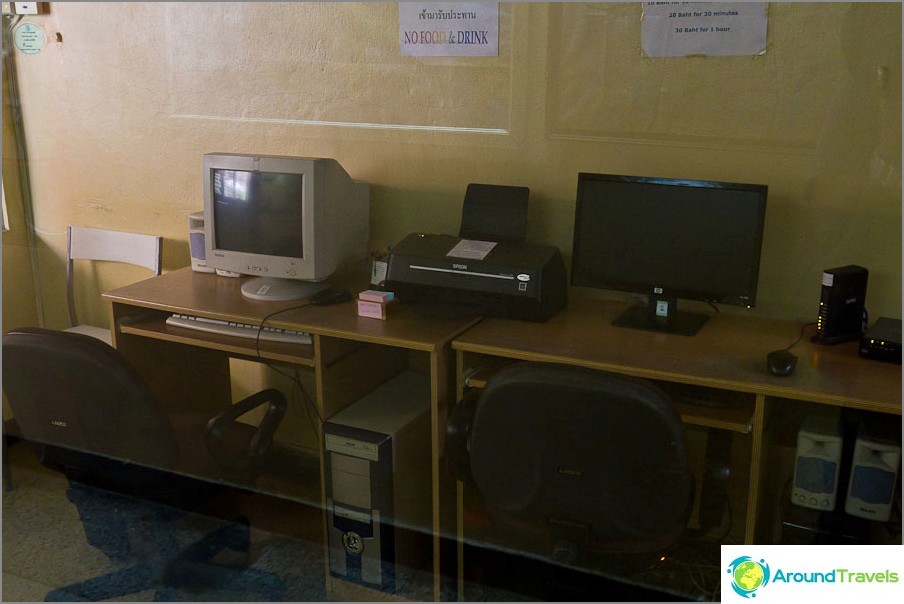 This hotel gives a mixed impression. On the one hand, everything in him is already quite old and tired, on the other hand, it creates a certain atmosphere, and I cannot say that it is some kind of bad, rather, on the contrary. Perhaps this is due to the fact that Asia and old Bangkok are felt here..
On the map
Nakorn Ping Hotel
Nakorn Ping Hotel
doubles 460-660 baht depending on the availability of kondeya and hot water.
More details.
doubles 460-660 baht depending on the availability of kondeya and hot water. More details.
Opposite Nakorn Ping there is a slightly more expensive hotel, but much newer - Rajata Hotel. If you need a hotel for transit and near the metro, take a look Nasa Vegas Hotel, quite conveniently located and also inexpensive.