This is not the first time that I note for myself the need for a headset for the phone, either while cycling, or while running. This is a very handy thing, especially if there is no separate player, and the phone performs its function. Well, think for yourself, now almost all mobile phones have memory cards and the ability to play mp3 files, and why then buy another device that will drag off your pocket with excess weight. I have had a similar phone for 5 years, probably, and during all this time the need for a player has not appeared.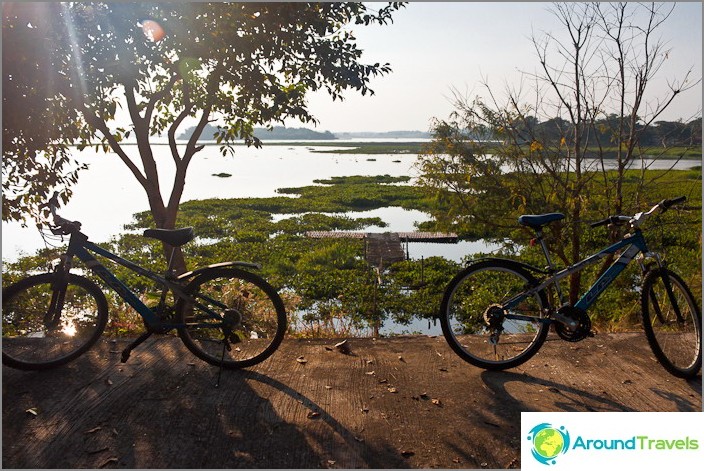 A headset is needed not only for listening to music, but also for conversations on the move. I mentioned running and cycling for a reason. It is not always convenient to stop, climb into a backpack or inside pocket to answer a person, especially on a bicycle. My phone has a very convenient function, stopping music at the time of a call, and restoring it after a call.
If you often ride a bike with several people, then you probably noticed that when moving in a column it is easier to use a walkie-talkie (or, in extreme cases, a telephone again) than to scream, because people can be several kilometers away from you. And here again a headset for a telephone or for a walkie-talkie will come to the rescue (they often have the same connectors). It is very convenient, without slowing down the pace, you can contact a person from your company, and say all the necessary information, warn about something.
In fact, there are a lot of examples when headsets are needed, both in everyday life and in active events. In some cases, it is more convenient to use wireless, but as a rule, they are not so versatile and are only suitable for urban conditions and in a car.