I see that Georgia has been gaining momentum lately and is becoming more and more popular with Russians. It is just right for me to go there too and compose my own guide, as interest in Thailand is decreasing due to the ruble exchange rate. We already had a guest post about life and wintering in Georgia, and today more about a short-term vacation by the sea in the summer.
Over the past 5 years, the Black Sea coast of Georgia has attracted more and more tourists. The tourist surge was caused, first of all, by the calm military situation (all conflicts ended in 2008 and now it seems like quite diplomatic relations with Russia). And the soviet attitude to the client and the infrastructure are also slowly changing. A lot of money has been invested in the development of tourism, and this gives its positive results - in the summer the beaches are full of people, and in the off-season there are many tourists. In this article I will tell you in detail about the rest by the sea in Georgia.
The content of the article
Briefly about the Black Sea resorts of Georgia
The coast of Georgia is a strip of sea with a length of about 130 km. Another 200 km is occupied by the coast of Abkhazia, but, attention, although Abkhazia is not a state recognized by the world and by Georgia itself, entry into it is possible only from the side of Russia (from the Georgian side it also exists, but obtaining a pass is associated with a huge paperwork).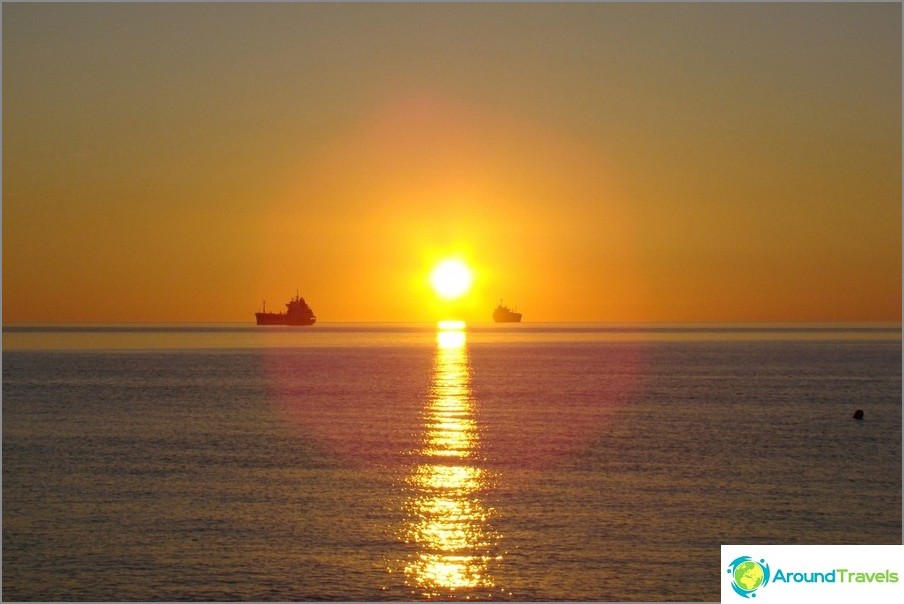 All major resorts are located in the south near the border with Turkey. Batumi, Kvariati, Gonio, Sarpi are developing quite rapidly, the quality of housing and infrastructure is gradually approaching the European one. Prices are higher here (not significantly), but there are more people. And everything to the North of Batumi is in the spirit of the Soviet Union (not all, of course, there are exceptions, but most), the buildings are old, cosmetic repairs, rusted piers and embankments without major repairs for about 50 years.
Batumi
Batumi is the main resort town of Georgia. Even if you choose a different place to relax by the sea, you must visit Batumi. A renovated center, an excellent promenade, a lot of entertainment (a Ferris wheel, a dolphinarium, a water park, a cable car, a botanical garden, a zoo - and this is not a complete list), as well as a variety of chic hotels and restaurants - make this city very popular. In summer, there is nowhere for an apple to fall on the beach, the water is suitable for swimming, the beach is pebbly. Mostly young people come here (Georgian, first of all), because in the evenings various parties begin, often right on the beach. For families with children, I would recommend a quieter place with a clear sea, Gonio or Kvariati.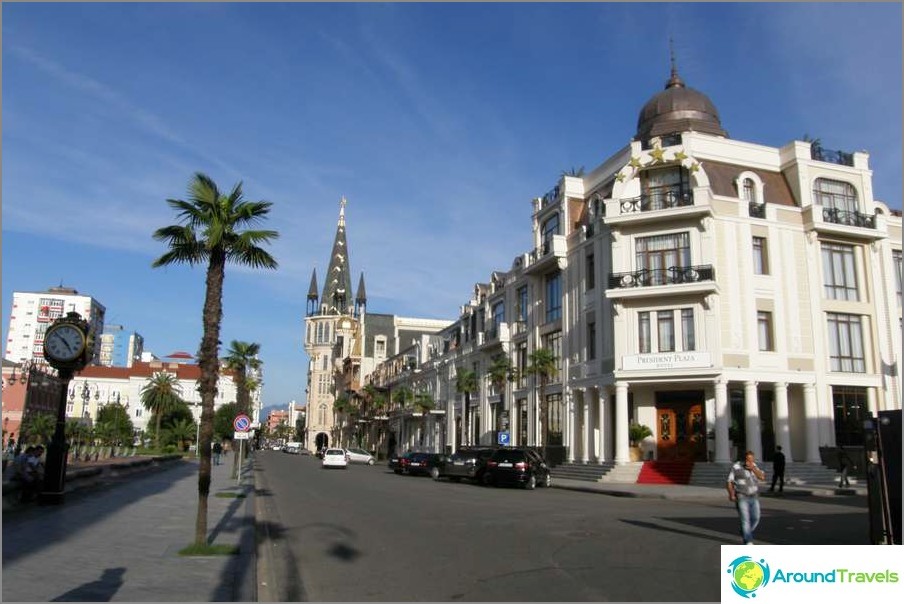 Gonio and Kvariati
Gonio and Kvariati are small villages 10 km south of Batumi. The mountains in this place come almost to the sea itself, the air is filled with boxwood and eucalyptus aromas. The beaches are very clean and pebbly. The beaches have everything you need to relax: umbrellas and sun loungers for rent, showers, changing cabins, cafes, children's mini attractions.
Sarpi
The cleanest sea is in Sarpi, this is a village right on the border with Turkey. A kilometer long beach on one side and 3-4 dozen houses on the other. It is worth going here to rest, but I do not advise living. Still, the proximity of the border makes itself felt: day and night people scurry about here, trucks stand in line, buses honk, - you must agree, not a very pleasant neighborhood.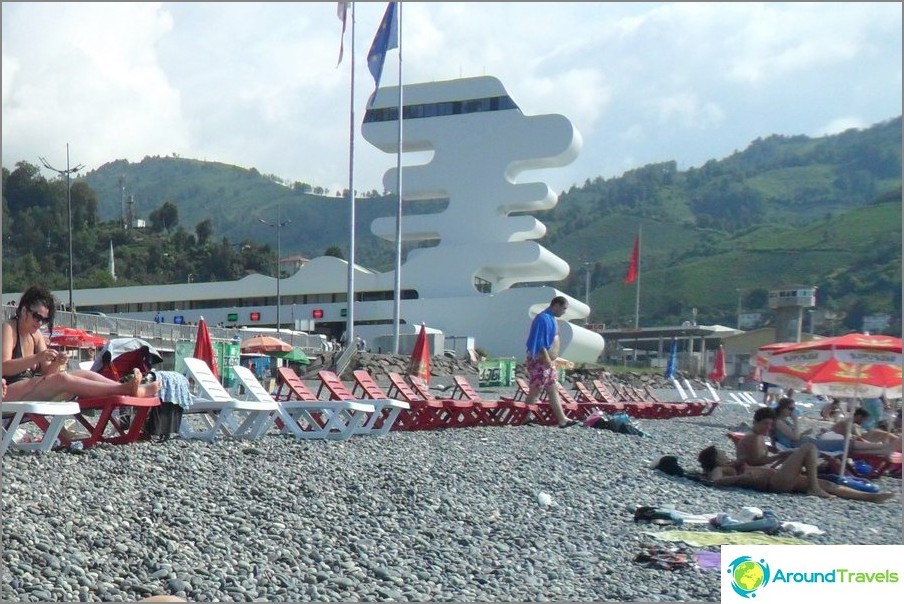 Kobuleti
Kobuleti begins 30 km north of Batumi. The seaside resort is about 8 km long. Pebble beach. The embankment in the center is even nothing, there is a park and children's entertainment. But the farther from the center, the more the influence of time is felt - in some places the embankment is simply lapped by storms. This abandonment has its own charm. In general, Kobuleti is suitable for those who like a very budget holiday (here you can even stand in a tent for weeks) or for pensioners (they say the air is good for the heart).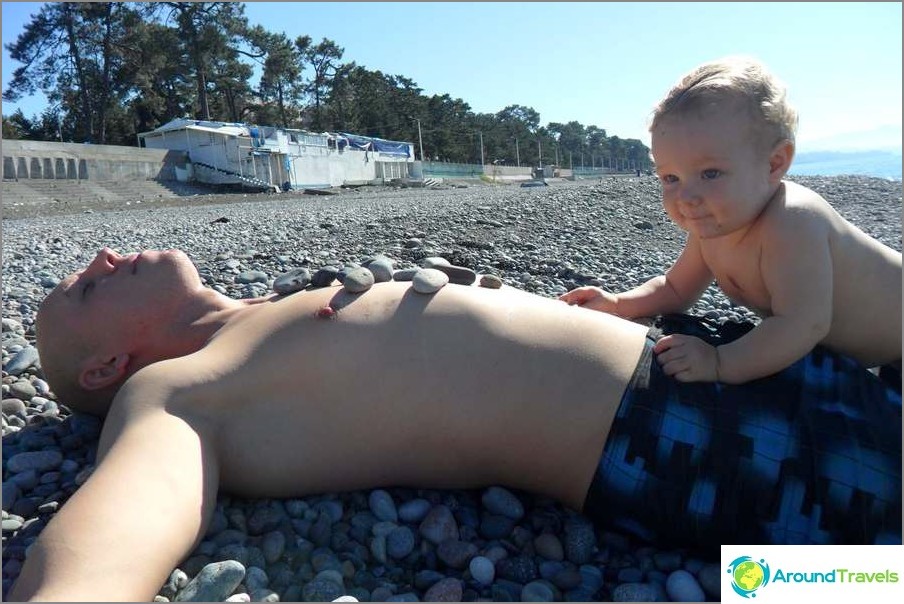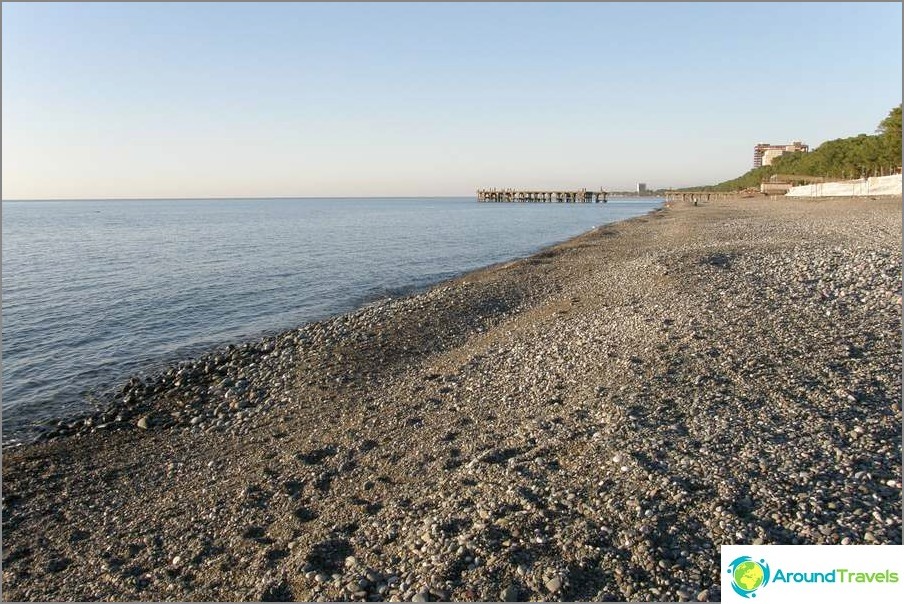 By the river
Further to the North, Ureki is a resort famous for its magnetite sands. But don't flatter yourself. The fact that he is famous does not make the quality of rest higher - a rest house, a boarding house and five dozen houses - that's all the infrastructure. In summer, there are a lot of people here - mainly those who prefer a sandy beach come here. But, in my opinion, hot pebbles are better than black hot sand, which, moreover, is hammered into swimsuits so that they cannot be washed.
Anaklia
On the Internet, you can find a lot of information with a rosy description of Anaklia as a resort, and even on the official website of the city it is written very promising. But do not take our word for it - although the money was not small invested here, the infrastructure was not completed and was not brought to mind. And the tourists never came here.
Alternative to Turkey
Many people ask us what is better for relaxing by the sea - Crimea or Georgia, Turkey or Georgia. It is always very difficult for me to answer this question, because I equally love Crimea, Turkey and Georgia. You just need to know where and when to go. After all, both there and there you can rest «sucks», and you can » with unforgettable and most positive impressions».
If we speak in facts, then:
economically it is better to have a rest in Crimea. Those with the main goal of rest «cheaper», choose the Western or Eastern coast of Crimea.
for those who are ready to invest more money in their vacation, but in such a way that «not think about anything», the best option is Turkey. Turks know how to organize holidays «all inclusive».
well, for those who do not want expensive but also to see something, Georgia will be ideal.
Although, in my opinion, if you have never been to Georgia, then in general there is no need for doubts, such as «what's better». Georgia is neither better nor worse. She's just different!
Accommodation prices and how to book it
Georgians are not very friendly with the Internet. This means that the local housing market is 2-3 times larger than that available through booking and airbnb. They will start offering you accommodation at the airport (at the railway or auto station). Or you can just come to the area you like and ask the locals - they will definitely help you.
Accommodation price in the resort in summer:
for a single settlement - from $ 10
double room in a hostel or guesthouse (with a shared bathroom and kitchen) - from $ 18
double room in a hotel, studio apartment - from $ 25
two-bedroom apartments for 4 people - from $ 40
large cottages (for 10 people) - from $ 100
And there are generally exclusive options, for example, an eco-camp near Batumi «La belle verte» - Accommodation in wooden tree houses - $ 50 for two. Or renting a house at an altitude of 300 m above a cliff by the sea - from $ 50 per day (it's not clear how to walk to the sea on foot).
The price is highly dependent:
 from the season (high season from June to the end of August, from mid-September they are already «winter» prices)
 location and competition nearby
 on the length of stay (staying more than a week - substantial discounts, and a month's stay is generally $ 200-300 for two)
 the quality of the housing itself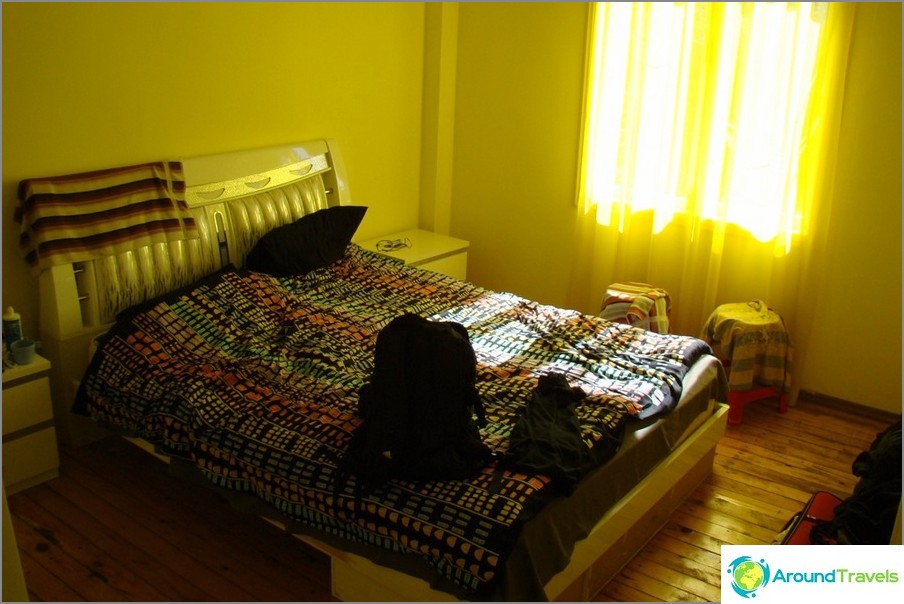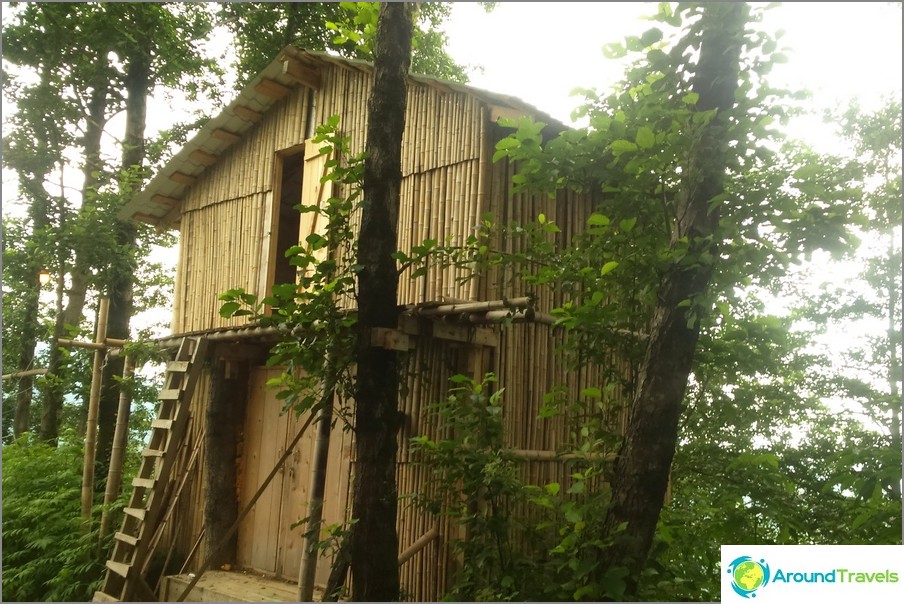 How to get to Georgia
Of course, it is better to fly to Georgia by plane. Moreover, now many companies fly to Georgia, which means the price is competitive. The standard price is $ 250 in both directions (direct flights from Moscow, Kiev). But you can get on special offers and promotions and buy a ticket with a departure in two or three days for $ 100 in both directions.
There are only three international airports in Georgia: Batumi, Tbilisi and Kutaisi. Kutaisi currently accepts only low-cost airlines from Europe. If the vacation is planned for a week, there is no point in flying to Tbilisi, since the transfer from the capital to the coast will take a whole day. By minibuses or by bus, it will cost $ 10 per person (5-6 hours on the way). By train (it runs three times a day: one night train, and two high-speed day trains, on the way 4-6 hours) - $ 8-13 per person.
So it is optimal to choose an arrival in Batumi. The airport is located 6 km from the city center. There is a city bus or taxi to the city ($ 4-5).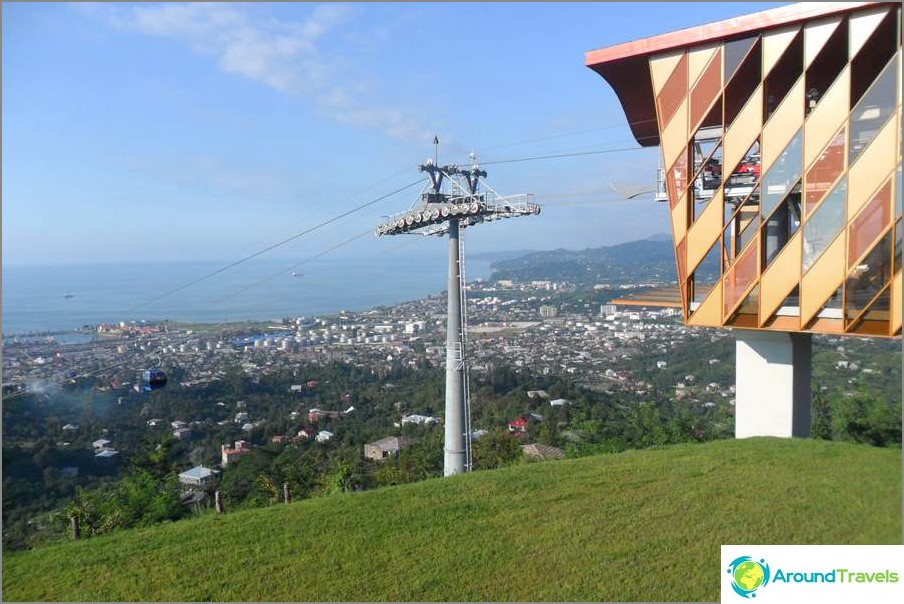 From the center of Batumi to the South to Sarpi (via Kvariati and Gonio) there is a bus ($ 0.4) or a taxi (up to $ 10) - 30 min.
To the North, to Ureki and Kobuleti, there are minibuses every 30 minutes ($ 1-1.5) from the central square or the bus station.
If you live in the Caucasian part of Russia or are traveling for a long time and want to explore the country, it makes sense to come by car through Vladikavkaz. From the border near Upper Lars to Batumi, it takes about 8 hours to go (if without stops). The road, in some places, is quite heavy, serpentines and mountain bends. So I don't recommend driving at night.
What to see on the spot
Of course, all interesting places in Georgia can be viewed independently, regular transport runs everywhere, but in some cases I recommend buying a tour so as not to be tied to the schedule of minibuses.
On one's own
Of those that are for self-examination:
Batumi embankment, night Batumi
Botanical garden in Batumi
Mtirala park
Apsaros fortress in Gonio
Waterfall near Sarpi
Makhuntseti waterfall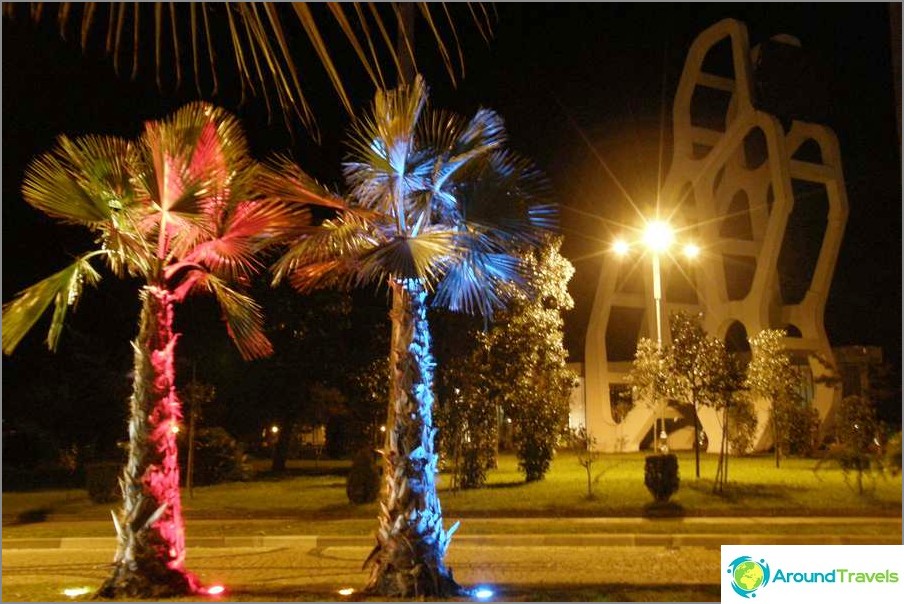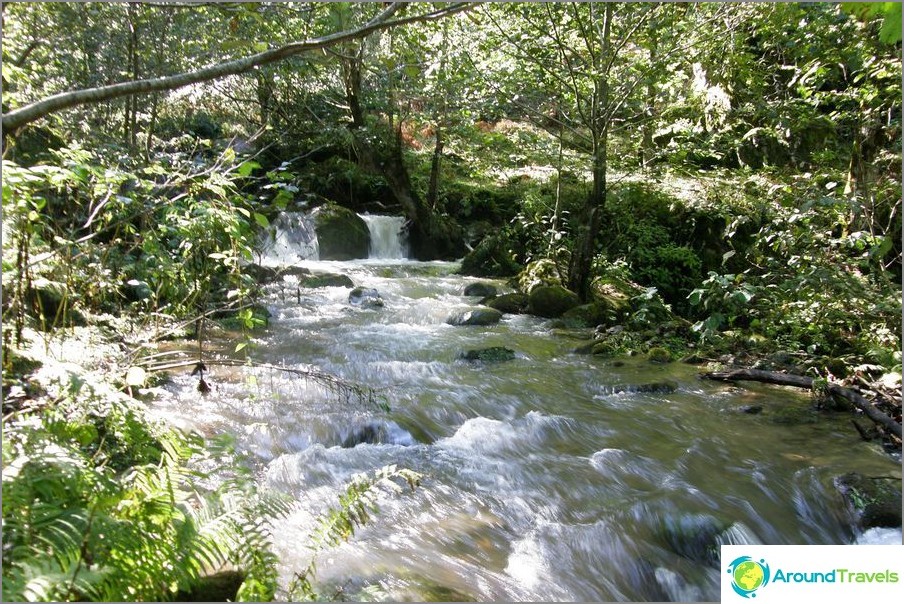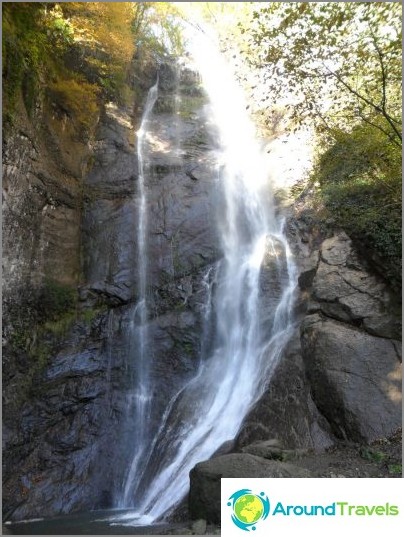 On-site tour
Travel agencies offer complex tours and in 1 day they will show you the maximum of interesting things. The price of the issue is $ 30-50 per person. To choose from:
mountains and waterfalls of Adjara
canyoning (on rafts), horseback riding, yacht trips
caves of Kutaisi
two-day trips to Racha, Borjomi, Vardzia, etc..
You can also use the services of a personal guide-driver and get a completely individual tour. Cost 130-150 $ (including gasoline), you can find a guide on our forum.
Where and what to eat
Food is relatively inexpensive in Georgia. Moreover, eating in a cafe is not much more expensive than at home..
Judge for yourself: a portion of soup - $ 2-2.5, a meat dish - $ 4-6, a portion of khinkali or dumplings - $ 2, khachapuri - $ 1-3, side dish - $ 1-1.5, fried trout with a side dish - $ 3, salads - $ 2-3. These prices are in the central cafes, those near the beach and are expensive. If you move further, or choose a cafe with an unpresentable sign, the price tag drops by 20%.
What you should focus on when choosing a place to eat is the number of people in the establishment. The more locals there are, the tastier the food is. In principle, everywhere in Georgia it is tasty, but only there is where «with soul», but there are places where according to European standards (usually such cafes are new, licked to a shine, the menu is remotely Georgian and there are no people at all) - it seems not bad, but the food «does not catch».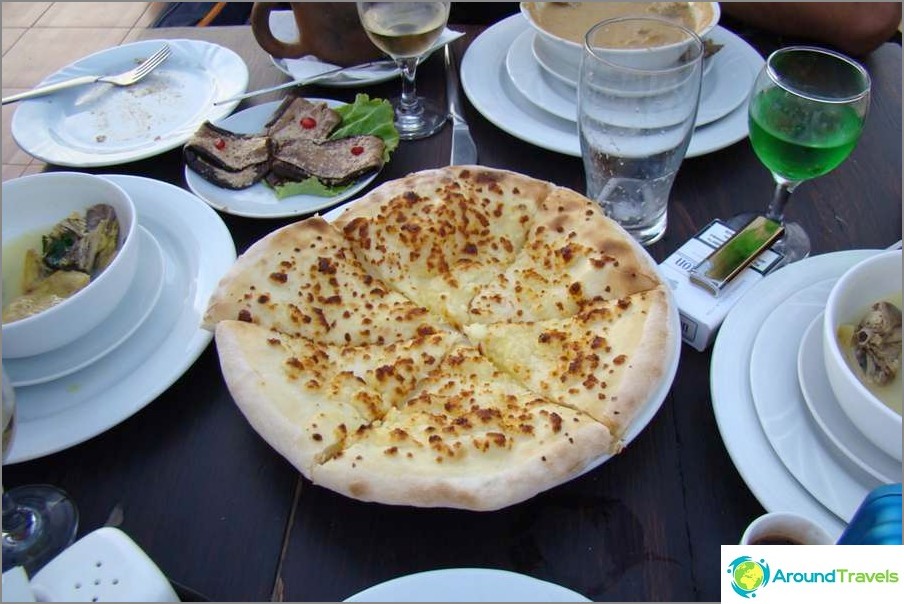 I'll tell you about drinks separately. Drinks can carry significant weight on the check. Moreover, in cafes and restaurants, their price is 2-5 times too high, in comparison with the store.
Important! In the menu, prices are indicated without «tip». So they will be entered in the check in the form of + 10-15% of the order value. Be sure to count the score, Georgians are very fond of «be wrong».
The Black Sea coast is popular for rest among the Turks, therefore, from Sarpi to Kobuleti, there are many Turkish cafes with a classic Turkish menu - kebab, pilav, ayran. I don't think it's worth going to Georgia to eat Turkish cuisine, especially since Georgians don't cook it tasty.
If the choice fell on self-catering, then I note that in the resort cities the prices in stores are openly overpriced and the assortment leaves much to be desired (for example, in the store you cannot find pork and normal butter and milk, only frozen broilers, spread and pasteurized milk). Good, fresh food can only be bought at the bazaar. There is a bazaar in Batumi and Kobuleti.
But the choice of fruits is varied everywhere and vegetable shops are very popular. Prices differ from market prices by 10-20%. Fruits in Georgia are very cheap: peaches, apricots, plums, persimmons, feijoa, tangerines, oranges, apples, watermelons, melons, pomegranates - up to $ 1 per kg. This is what you should definitely go to Georgia for, the abundance of fruits and vegetables is amazing!
Pros and cons
Disadvantages of resting on the Black Sea coast of Georgia
a lot of rain. The entire coast of Georgia is very rainy, especially in Adjara (from Sarpi to Kobuleti). Summer is no exception;
after the rain the sea is not bathing for 1-2 days, dirty color and with high waves;
4-6 ballroom storms. Usually there are 1-2 times in the summer and regularly in the fall;
Georgian mentality. Georgians are very fond of promises and not doing, shirking and»forget». If you need to fix something in the house, get ready to be repaired in a week or even two;
frequent power outages. Or rather, in every thunderstorm.
On the advantages of relaxing by the sea in Georgia
For those who still doubt whether to go or not. Rest in Georgia is:
wonderful climate, mild, subtropical. High humidity and temperature not higher than 33C. Water temperature +26. A large number of exotic vegetation, a variety of fresh fruits;
very tasty food, as natural as possible, environmentally friendly. And, cheap, (a hearty dinner for two costs from $ 12);
real Borjomi, Likani, Zedazeni - mineral water in Georgia is sold at every step and costs a penny;
clean sea;
famous Georgian hospitality. Georgians are extremely sincere people, a tourist for them, first of all, is not «wallet», a friend. There is nothing surprising in the fact that you will be invited to their house, seated at the table and poured wine by complete strangers, because they are Georgians.
Georgian traditions and culture. Hearing Georgian melodies and songs in the original performance, seeing Georgian dances, and attending a Georgian feast is something that is worth visiting Georgia at least once in your life..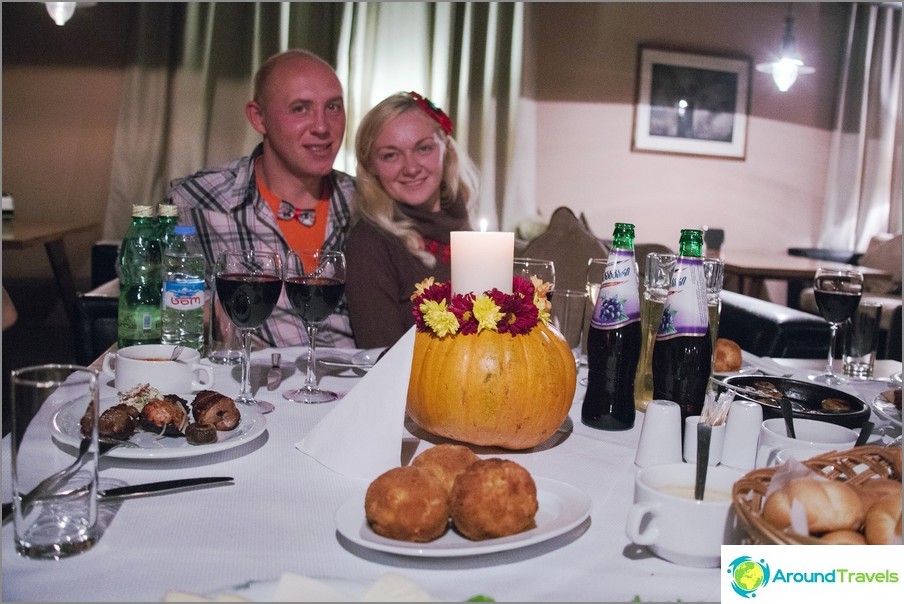 Dasha and Kirill.