I have been told many times that hotels in Vietnam are cheaper than in Thailand, and now I know this from my own experience. At first, when you look at the booking sites, it seems that the prices are similar, but then in fact it turns out that, for example, the room is huge, or some other goodies. This is exactly what happened to me, the number in reality turned out to be better than in the photographs. Usually the opposite happens.
The content of the article
Price and booking
When I booked the Urban Alley Hotel (later renamed Hanoi Grand Hotel) the price was $ 18 per night. Since the course is changing, the cost may be different, see for yourself. In my opinion, just a great combination of price and quality! Suitable for both couples and families with children, space and beds allow, but, of course, this is not an apart hotel.
Be sure (and I insist) to check for discounts or special offers on the excellent Roomguru service. He will quickly and easily show you discounts in all existing booking systems. In Asia, for example, there are a lot of offers on Agoda.com, which are much more interesting than for exactly the same hotels on Booking.com.
For example, here is a direct link to the hotel: Urban Alley Hotel .
Hotels in Hanoi>
Interior
When the hotel manager accompanied me to my room, he asked several times if I was alone, if only for two nights ... When the door opened, I understood what his questions and surprise were: the room was just huge, plus there were two large and wide beds. Of course, I didn't need so much space alone, and one bed would be enough. But I didn't know that it would be so spacious here. And if I did, I would still choose this hotel, because the price and location suited me, so to speak, I booked a hotel from the lower price range, only hostels were much cheaper, but I don't really like them..
So, as I said, the number is big. Perhaps the high ceilings also added a sense of spaciousness. From the unusual - the floor is wooden. How great it is, otherwise you are already tired of this ubiquitous tile. Well, everything else is pretty typical for an Asian budget hotel: a TV, a kettle, a mini-fridge with paid soda (minibar), a couple of bottles of free water, a safe in the closet, hot water from the heater and a shampoo-gel-toothbrush. By the way, the heater is not a flow heater, but a cumulative one, that is, it must be turned on 15 minutes before taking a shower..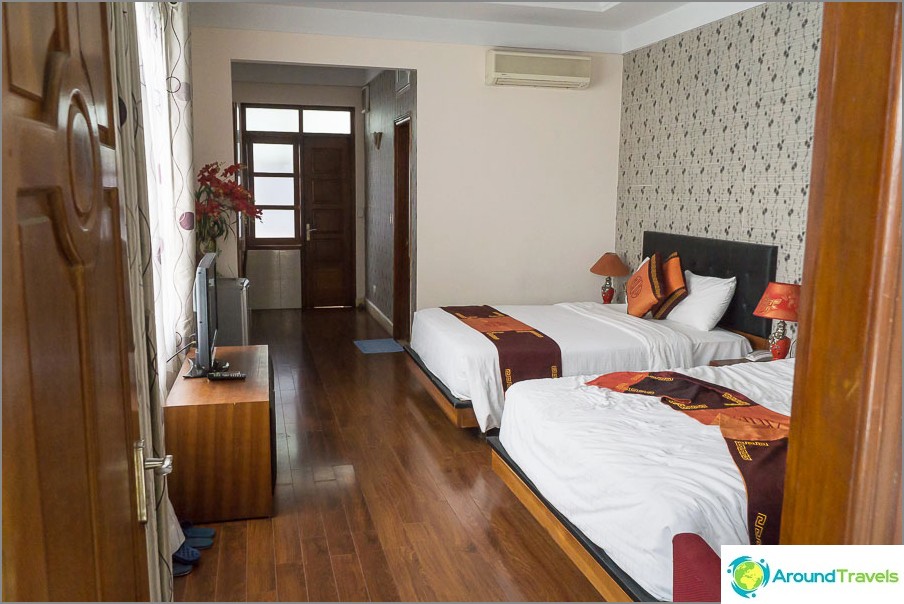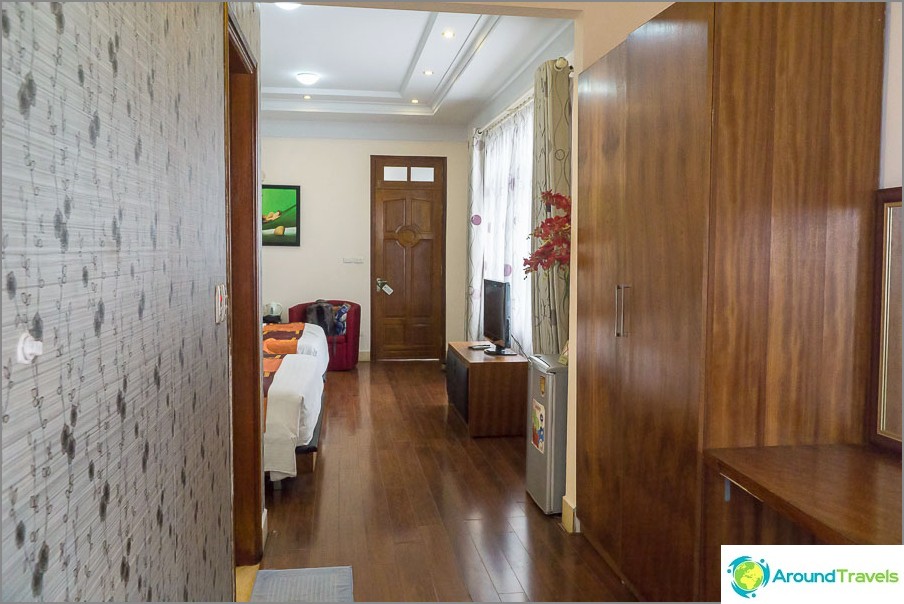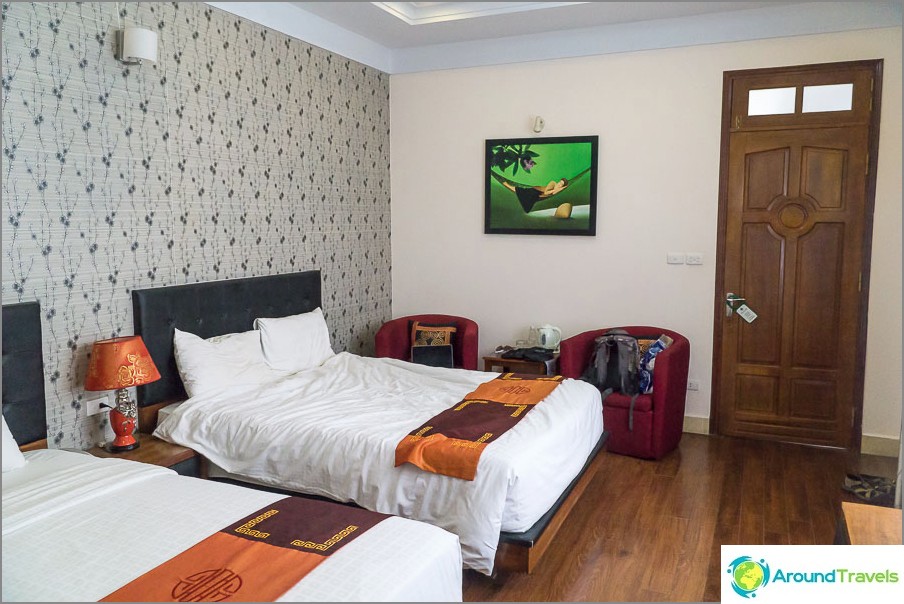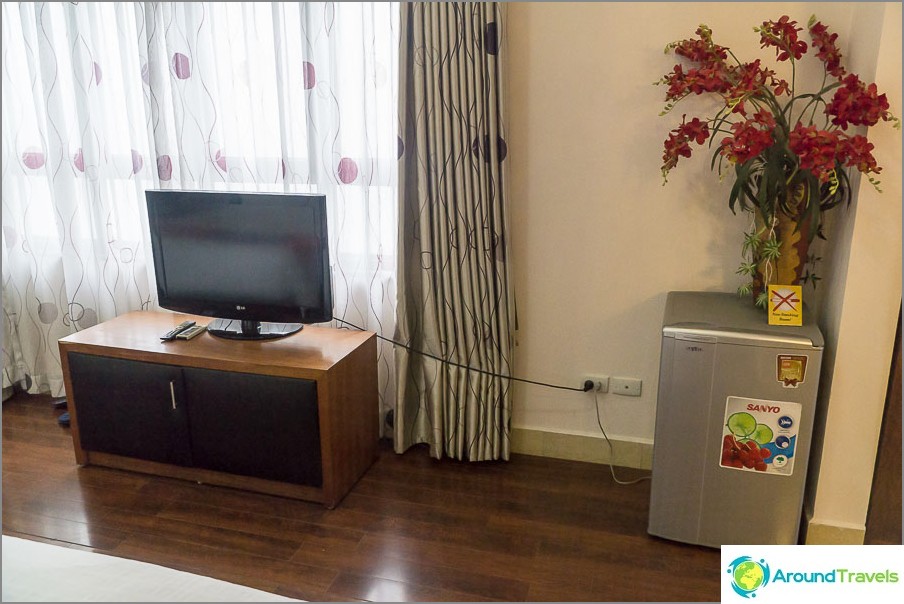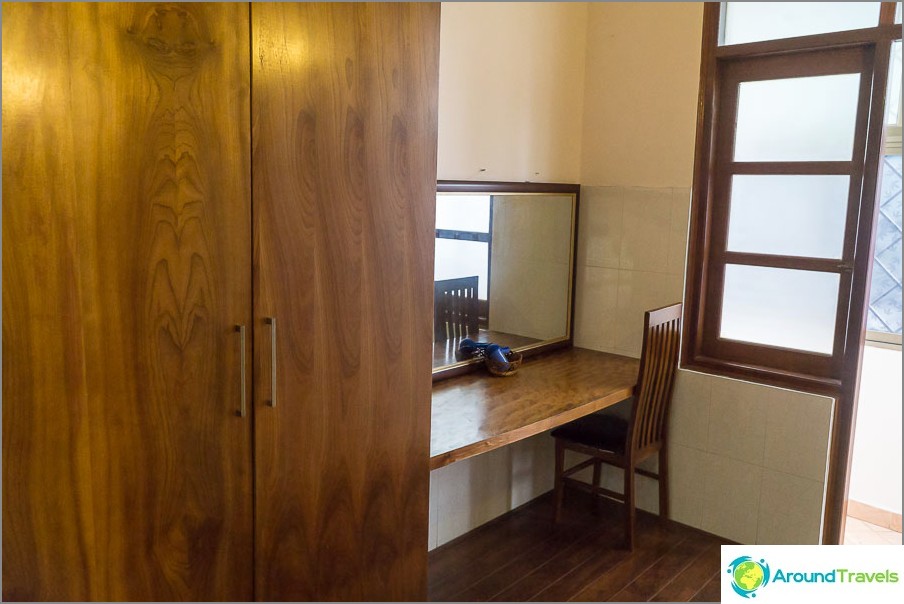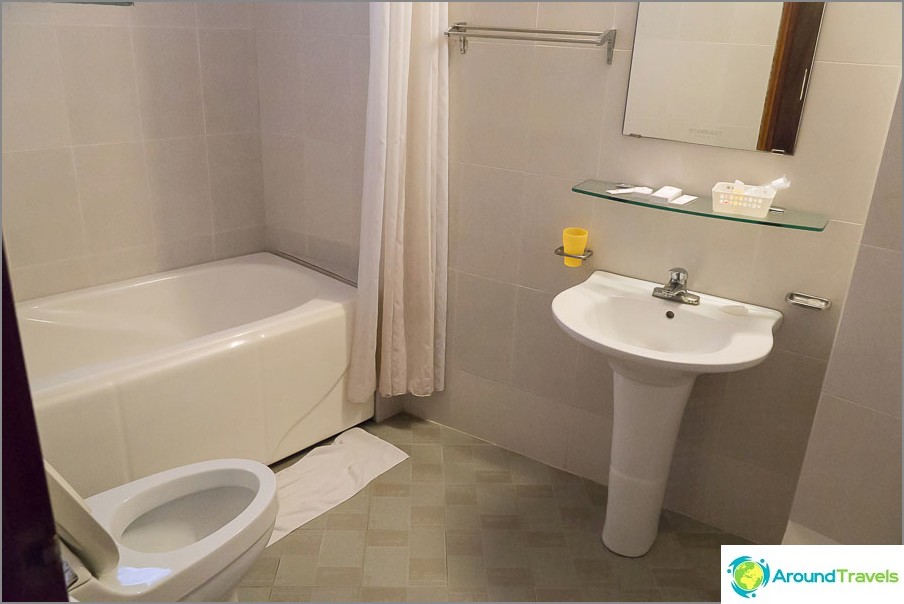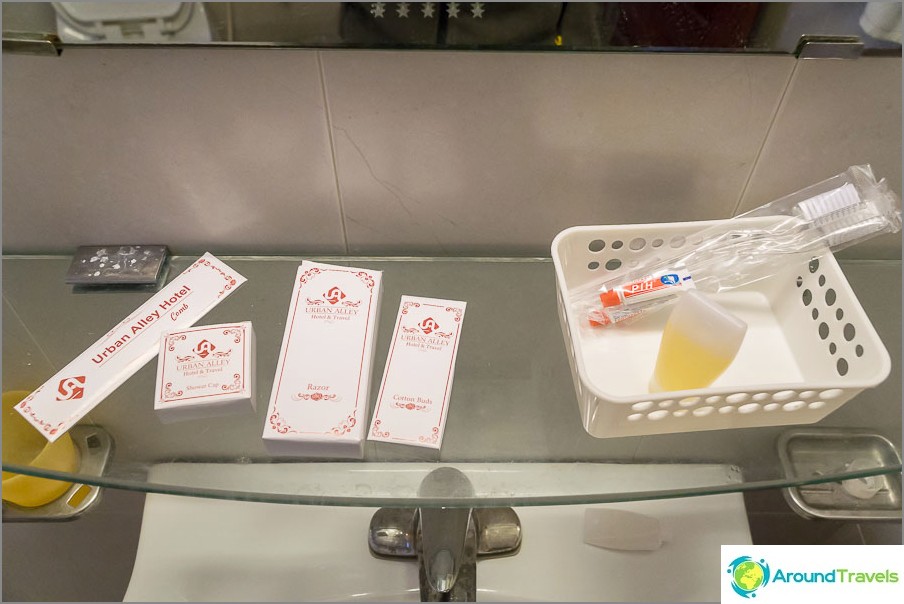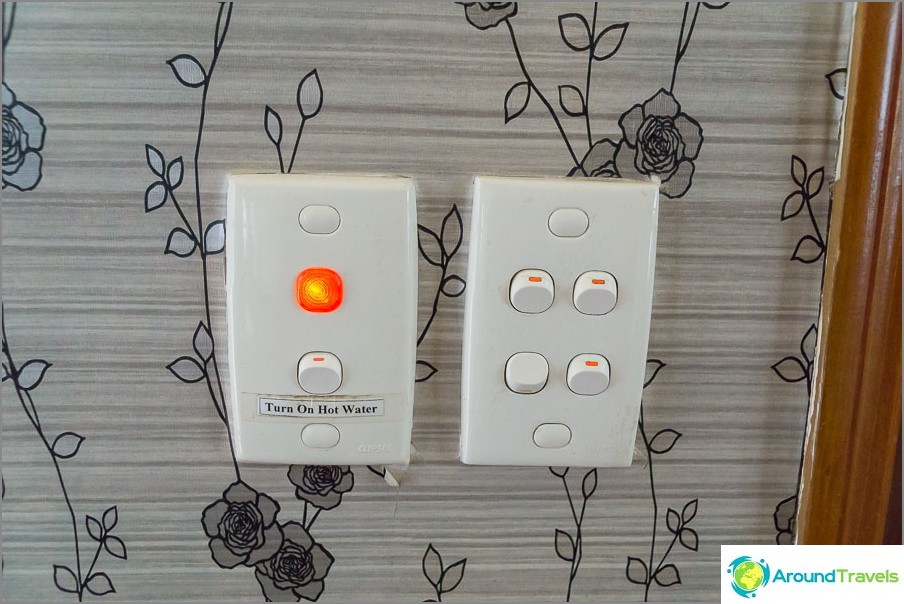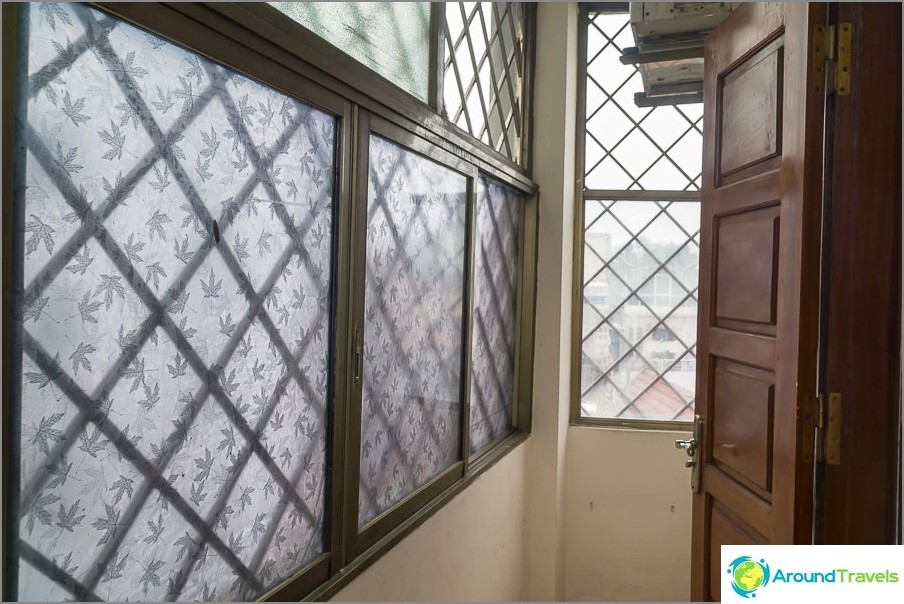 What surprised me the most was that in this hotel the Internet turned out to be much better than in all the apartments and houses where I lived in Thailand. It is clear that it falls short of the Russian one, but 14 megabits in both directions is very cool. I was finally able to upload all the video files I needed to the cloud, literally overnight everything was flooded. It would take a couple of weeks in Tae.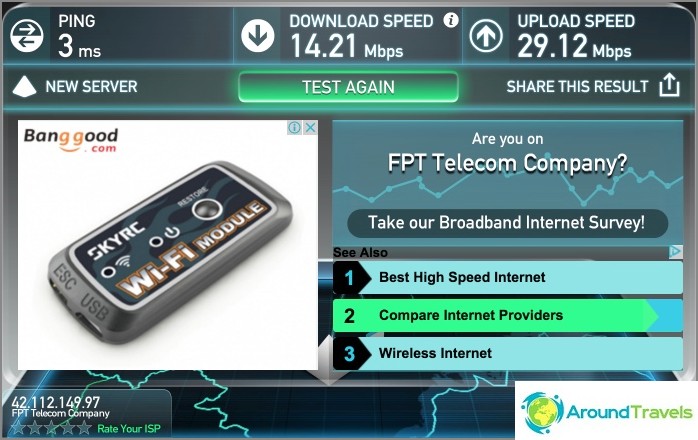 Cleaning and bed linen change every day. They also gave 2 bottles of water and new bottles with soap and soap accessories. For me, everything is so great for the money. And if you take a slightly more expensive room, Deluxe for 1500 rubles, then there will also be an included breakfast. But, as elsewhere in Asia, in Hanoi it is not a problem to eat in any street cafe, or in the hotel itself..
Exterior
As I understand it, most of the hotels in Hanoi are several-storey narrow houses, so inside they have spiral staircases. My hotel also had an elevator, and I lived on the 6th floor. There were 2 rooms in total.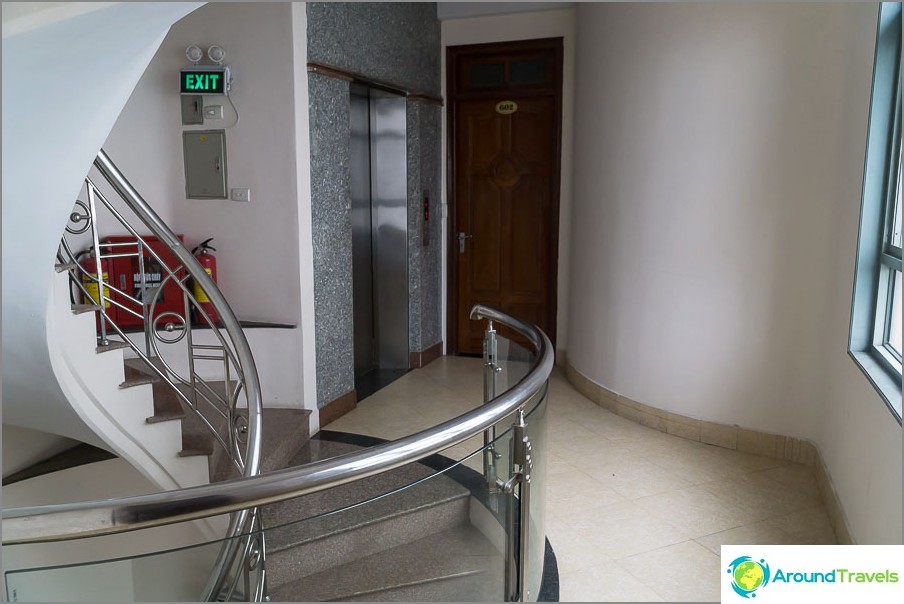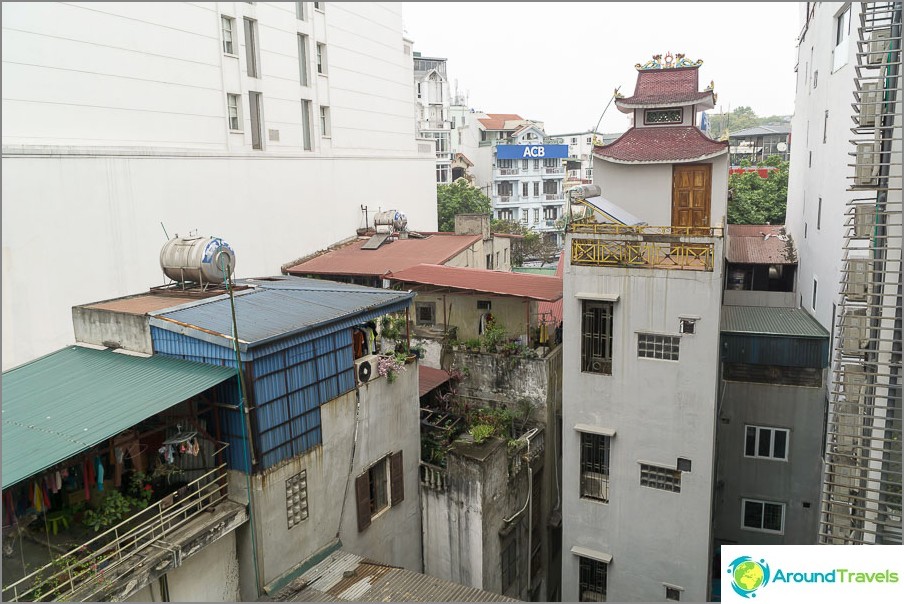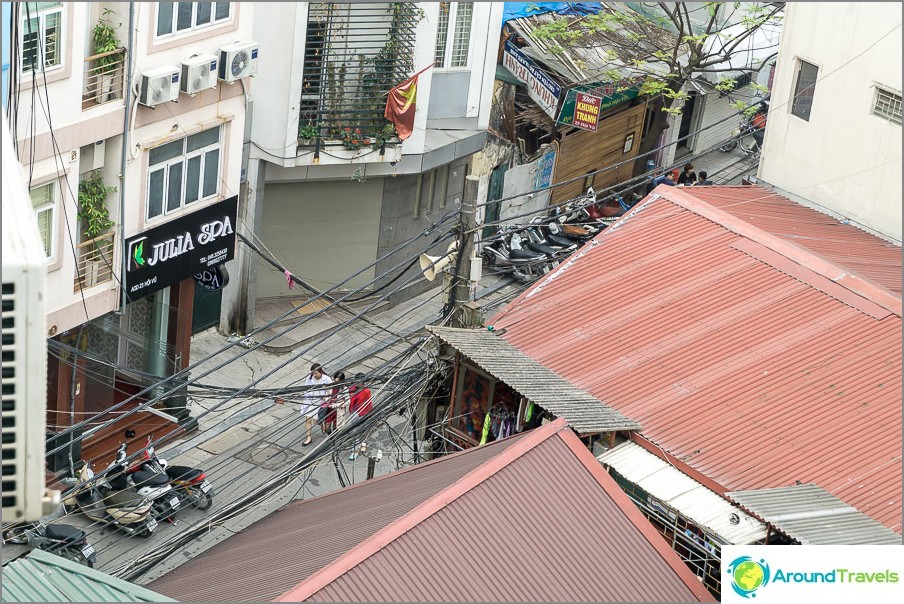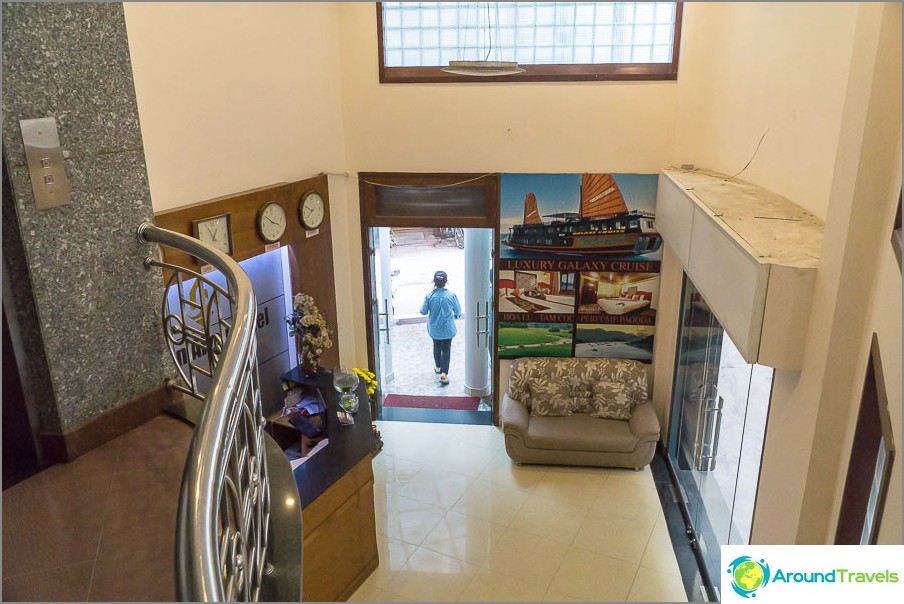 On the map
If you go do yourself Thai visa, then this hotel is perfect for you, it is literally 5 minutes walk to the Thai embassy. The tourist quarter is also close, no more than 10 minutes on foot. The location is quite good.
Urban Alley Hotel
Urban Alley Hotel
An excellent budget hotel in the heart of Hanoi. I stayed there for a couple of nights.
More details.
An excellent budget hotel in the heart of Hanoi. I stayed there for a couple of nights.Read More.