I am preparing for a trip to Crimea, where I have already been on hikes several times, and now I would like to take a car ride across the peninsula. Due to the political confusion between Ukraine and Russia, getting to Crimea has become much more difficult. The main problem is the lack of a railway connection that would connect Russia with the peninsula, passing through Ukraine, from which the main burden fell on the Crimea-Caucasus ferry. Nevertheless, you can still get to Crimea.
The minimum set you need to travel is a passport, money and patience. At the moment, there are five points through which you can get to the peninsula: the Kerch ferry crossing on the territory of Russia, two checkpoints on the territory of Ukraine (Chongar and Armyansk), and, of course, no one canceled the opportunity to get to Crimea by plane with arrival at the airport of Simferopol or Sevastopol. Now about each item in more detail.
The content of the article
Kerch ferry crossing
The ferry service operates almost around the clock and is easy to get to. The crossing from the port of Kavkaz to the port of Crimea will take you only 20 minutes.
Ferry price and schedule
One way ticket costs 150 rubles per person. Children under 6 years old travel for free, from 6 to 12 - pay 80 rubles. The cost of a ferry for passenger cars up to 5 m 30 cm in length is 1700 rubles, over this length - 4800 rubles, a trailer is paid separately - 1500 rubles, a bicycle - 150 rubles, a scooter or motorcycle - 500 rubles.
Ferries depart every hour, from 0.30 to 23.30, that is, around the clock.
If the cabin baggage weighs up to 25 kg, it is carried free of charge. Before boarding the ferry, you will go through a baggage check. And by the way, do not forget to take your passport - without it it is impossible to buy a ferry ticket. The weight of the luggage inside the car does not matter.
Map - port of Kavkaz
Just in case, I marked the port of Kavkaz on the map, if someone has never traveled and does not know where it is.
Kerch ferry
Kerch ferry
The dot marks the port of Kavkaz, that is, the port on the side of the Krasnodar Territory.
The dot marks the port of Kavkaz, that is, the port on the side of the Krasnodar Territory.
Queue for the ferry to Crimea
To get to Crimea by ferry, please be patient (in the season with great patience) and be prepared to survive the line lasting from one hour to infinity (in summer, a line at 15 o'clock is a common occurrence). Due to bad weather conditions (fog, storm), the operation of the ferry is suspended. And when the main stream starts during the season, despite the good weather, the queue can take a long time. But you will have the opportunity to meet new friends (to stand for a long time). It is advisable to have a supply of water and food with you if the wait is still delayed because on the track (several kilometers from the crossing) there may be problems with this.
To find out the latest first-hand information about whether there is a queue, what the weather is, and what is happening with the ferries in general, watch the real-time webcam installed on the Kerch ferry in the port of Kavkaz or the port of Crimea.
In the summer of 2014, the queue for the ferry reached several days. But then a new berth was built, the number of ferries increased, the ferry capacity doubled, and 2015-2016 showed that this situation is no longer repeated..
Basic ways
Car rental
First of all, I suggest that motorists consider the option of flying to Simferopol (how to fly cheaper) and renting a car directly in Crimea (all the nuances of car rental in Crimea). But, of course, you cannot take so many things with you, as if you were driving your car from home. But this is the fastest and most convenient way, plus full mobility on site. The last time I did just that, I didn't regret anything.
Immediately I recommend you to take in advance and through MyRentaCar, this is an aggregator of all local Crimean companies. Awesome handy! No need to scour the sites of distributors and compare conditions, everything is collected in one place. In addition, I know this service from Montenegro, they have recommended themselves very well..
By car to Crimea
If you nevertheless decide to get to Crimea from Moscow by your own car, then you can reach the port of the Caucasus in one sitting along the M-4 highway (you can go through Krasnodar, or you can leave after Rostov to Timashevsk and Slavyansk-on-Kuban). But I personally do not like to sit behind the wheel for so long, especially since I am one driver. When we went without a child, we spent the night at the hotel on the road, wherever we have to (we drove until dark). With a child, the runs were smaller and spent the night in in an apartment in Voronezh and in apartment in Rostov-on-Don. Using the links, I recommend proven stopping options..
In general, the M4 track is good, there should be no problems. Alternatively, you can still catch some sights along the road, but then your path will significantly increase in time. It is also worth considering that traffic jams are possible in the Rostov region, there are still repairs underway. More about a trip on the M4 I wrote in a separate post, I travel every year.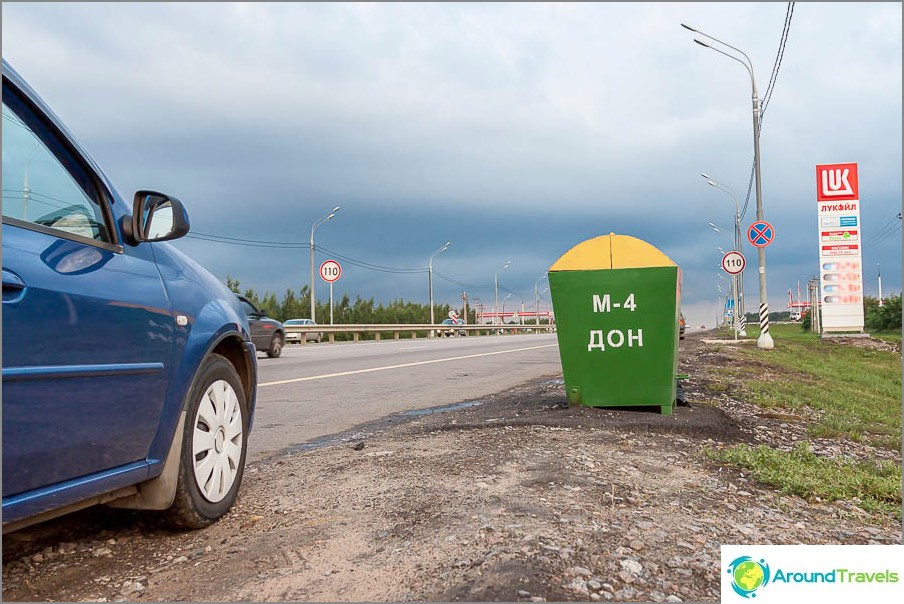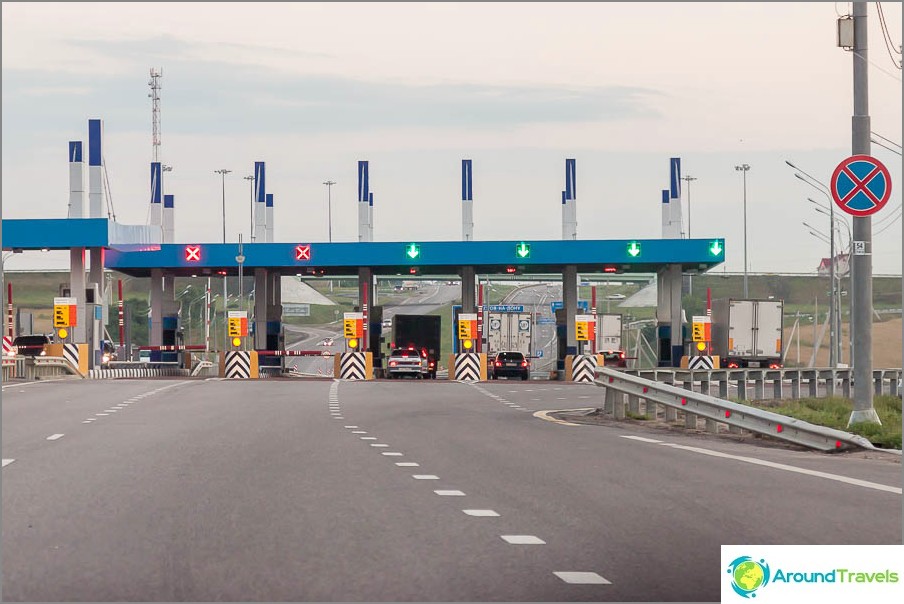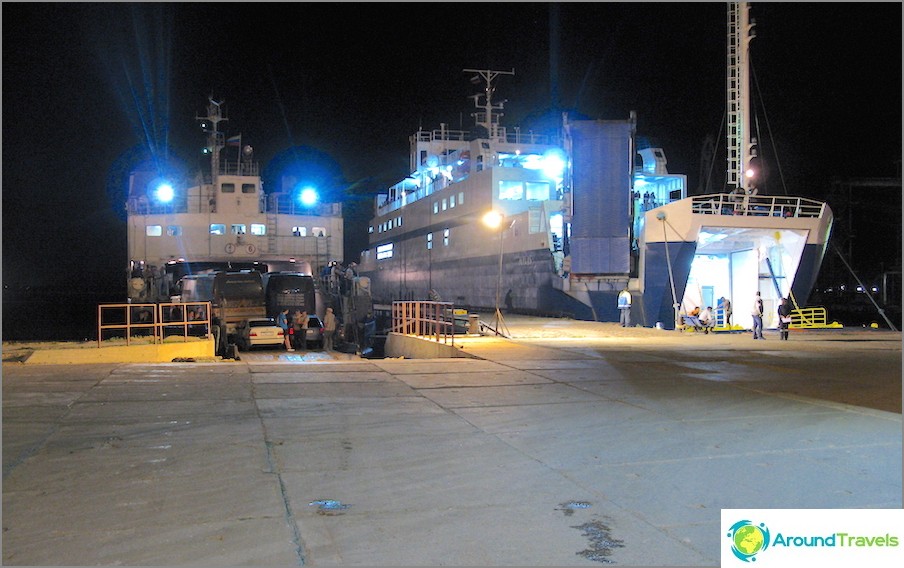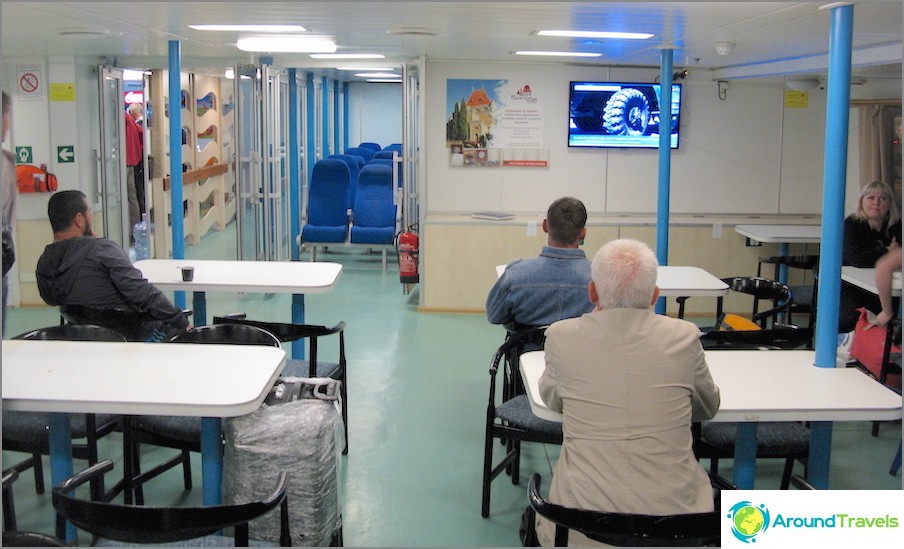 At the Kerch Ferry, you will have to stand in a queue, in the off-season and in winter it is quite small, but in the summer you can stand much longer. I wrote about the cost above in detail. When preparing for a trip to the Crimea in the summer and by car, count your strength and accommodation, because in addition to the queue, you will also go through the Crimea itself. In some settlements (the road along the sea just goes through them) the roads are very narrow and full of parked cars, you can still stand there decently.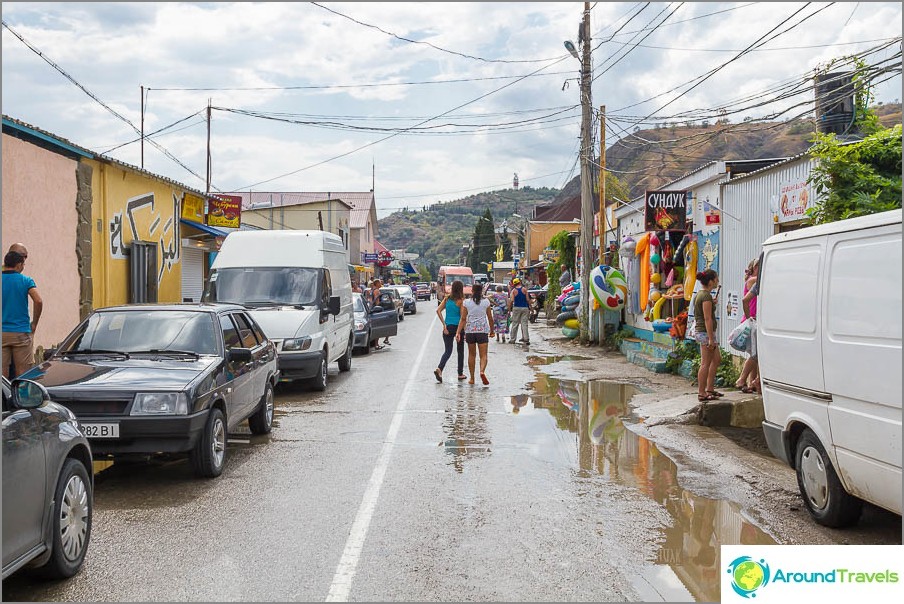 By bus to Crimea
You can take a direct bus, for example, to Simferopol. You can buy a ticket online from a large company. It is very convenient, like on a plane, you buy in advance, pay with a card, and then just go to the bus station. Either take it at the bus station or from intermediaries. Price starts from 2600 rubles.
For those who enter Crimea by bus, there is an indisputable plus. Buses do not stand in line like cars and trucks, they are loaded onto the ferry first. By the way, about buses: there are now regular direct flights to Crimea from Moscow, Novorossiysk, Gelendzhik, Krasnodar - yes, perhaps, from many large cities in Russia. Having bought a ticket for such a flight, you do not change planes in Kerch, but go to Simferopol right along with the bus. Of course, it is not necessary to sit on the bus at this time - you can go to the open deck of the ferry and take a couple of photos.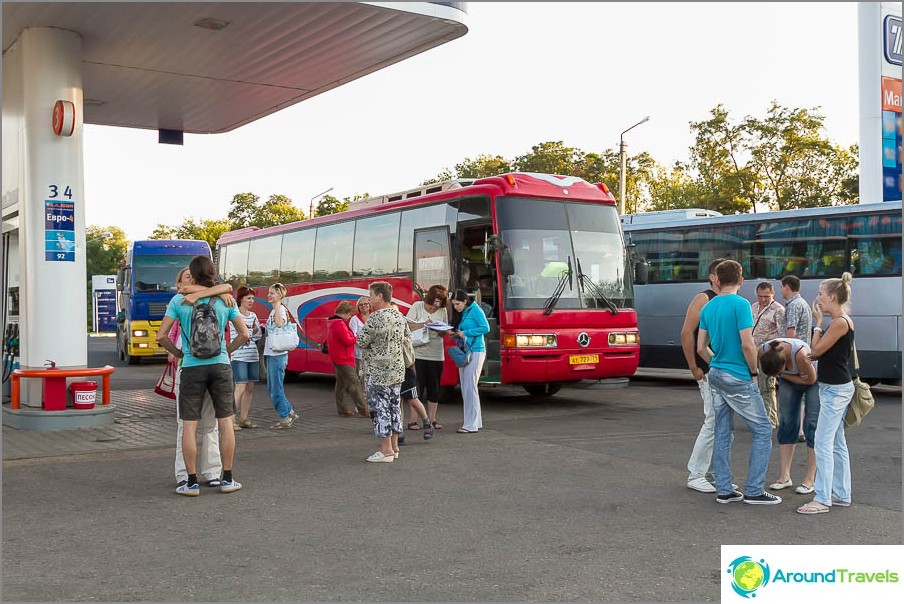 By train to Crimea
In 2016, they promised to launch a crossing of trains so that one could get to Crimea by train from almost anywhere in Russia, but so far this is dull. Therefore, while you need to go to Kranodar or Anapa, and then make a change.
Let me remind you that if you are tortured by a buggy Russian Railways website, then you can buy a ticket through the TuTu service. Thus, first you buy a train ticket to Krasnodar and then on the spot take a bus ticket to the desired Crimean city. They go often during the season. The bus station in Krasnodar is directly opposite the railway. More details about buying Russian Railways tickets online.
From Anapa you can also go to the Crimea, and it is even more convenient, since the bus will have to drag less in time, the train is still more comfortable. But keep in mind, buses run less frequently from there..
Single ticket
And you can also issue a Single ticket from JSC «Russian Railways» and ANO «Unified Transport Directorate». You need to buy on the Russian Railways website or at the railway ticket office. The price is so-so, only reserved seats are cheap, but you need to buy them in advance.
The service is provided from April 30 to September 30. The ticket consists of two: a train ticket and a bus / ferry ticket. Thus, you will get by train to Anapa or Krasnodar, change to a bus, cross by ferry, then take a bus to Kerch again. The departure time will be more or less docked, and the workers on the spot will accompany and tell you where to go next. At the same time, you do not have to wait for your transport and stand in lines for tickets. So you can get to Kerch, Feodosia, Yalta, Sevastopol, Simferopol, Evpatoria and Sudak.

By plane to Crimea
Most of the existing flights are designed to arrive at the Simferopol airport. However, on the way, it will soon be possible to buy a ticket also to Belbek airport in Sevastopol. Although it is smaller than the Simferopol one, planes of any class can land there. In terms of cost, air tickets do not differ much from a train, if we are talking about a compartment, and sometimes it will even be cheaper by plane..
I usually monitor tickets on two sites: Aviaseels or Skyscanner. You can look and inspect the websites of airlines that fly to Crimea, but you will not see anything radically different there, most likely. These search engines have long learned to display all flights, even small low-cost airlines..
Why is it better to fly to Simferopol? The city of Simferopol has four bus stations and a large railway station, from where you can easily get to any corner of Crimea (by bus, trolleybus, train, taxi). Although if you need to go to Sevastopol and next to it, then, of course, it is better to fly there straight away. In detail about the various options for flights, airlines flying to Crimea, I wrote in a post - How to fly to Crimea.
The flight time from Moscow to Simferopol is about two hours. No, no customs, queues and other delights, in the morning we left the house, in the evening we were already there. Moreover, look at the Crimea from a height from an airplane, it is beautiful. And again, at the Simferopol airport (or somewhere else) you can rent a car, this method is much less time-consuming than driving your own through the Kerch ferry.
Get to Crimea through Ukraine
This way to get to Crimea is suitable only for residents of Ukraine. Ukrainians can get to Crimea through checkpoints on the highways in the Kherson region: Chongar and Armyansk, by bus or by private car. There is only one way to get directly to the checkpoint in the absence of personal transport - with the help of private carriers.
It looks like this: you go by train to Kherson (if you are going to go through Armyansk) or to Novoalekseevka (if you plan to go through Chongar). Further in Kherson / Novoolekseevka take a taxi (there are plenty of them at the station, you will not have any problems finding them), which will take you to the checkpoint. Go over it yourself. Go through the control procedure, put a stamp on the migration card - and you are in Crimea! After crossing the border, change to another taxi and head to the nearest bus station.
The distance from the Novoalekseevka railway station to the Chongar checkpoint is 25 kilometers, the cost of a taxi is about 300 rubles per person. You can walk the five-kilometer zone of the so-called neutral territory, or you can ask for a ride. Fortunately, during the waiting time in the queue for checking documents, you can have time to agree on this with some driver. For hikers without personal transport, Armyansk is more suitable. This is due to the fact that the neutral territory, which you have to cross on your own, is only 100 meters (on Chongar it is about 5 km).
If you are going to Crimea by car, then be prepared for a thorough inspection, which can take from 10 minutes to an hour (excluding the time lost waiting in line for a check). Nothing can be done about this, one can only advise to go through Chongar, since there are fewer cars at this checkpoint..
In general, crossing the border will take no more than two hours, if there are no problems with documents. It is worth noting here that there is currently no railway connection with Crimea and there is no hope of its renewal..
For Russians, there was previously an opportunity to get to Crimea through Ukraine (across the border with the Kharkov region, and then across the border with Crimea itself) through the same checkpoints, but only on the basis of a passport. Since 2015, the Cabinet of Ministers of Ukraine has approved the entry procedure for foreigners - now a special permit is required to visit Crimea. Otherwise, it is considered illegal entry and threatens with prison. Therefore, it is better for Russian citizens not even to try to enter the territory of Crimea from Ukraine, and even more so from Crimea to Ukraine..
What documents are needed for a trip to Crimea
If you get to Crimea from Russia, then one passport (and a child's birth certificate) will be enough for you. The passport will be useful to you only when buying a ticket at the ferry or at the airport; besides this, there is no passport control on the way from mainland Russia to the peninsula. Citizens of the Russian Federation have no restrictions on the duration of their stay on the territory of Crimea.
If your path lies through Ukraine, then everything is a little more complicated. There will be passport control and filling out the migration card. So, at the checkpoint you will need to present an internal passport of a citizen of Ukraine or an international passport of the Russian Federation, if you are from Russia. They say that Ukrainians of military age can be asked for a military ID (certificate of registration). By law, it is not necessary to show it, but refusal from this procedure can be fraught with consequences, up to refusal to cross the border. Citizens from EU countries can get to Crimea with ordinary tourist visas to enter the Russian Federation.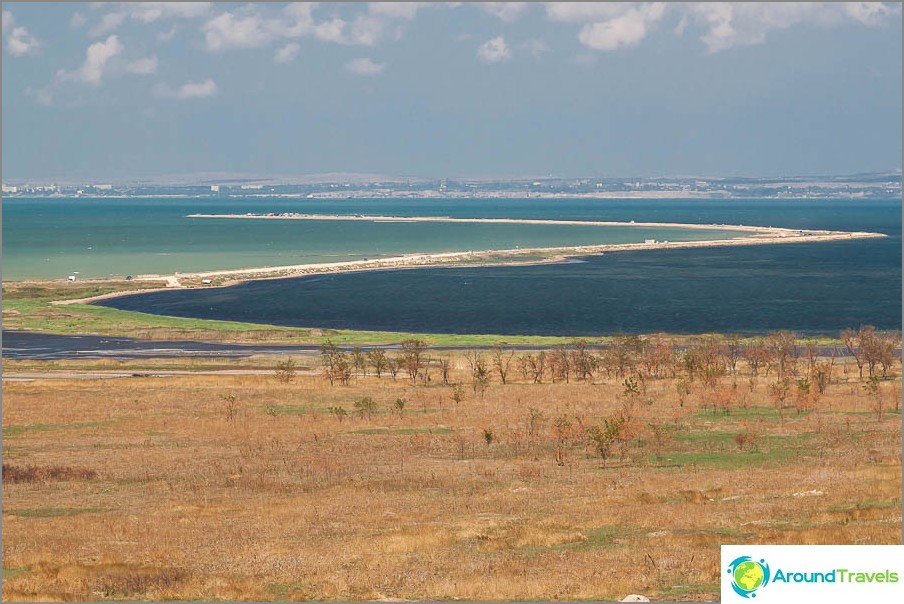 P.S. I will not say that I am a direct fan of Crimea, but if someday a bridge is built and there is no need to hang around for hours waiting for a ferry, then I will definitely go to Crimea more often, because I like it there in something more than in the Sochi area. Gelendzhik.