I already wrote a detailed post about all options, how to get to Crimea, where he mentioned airplanes. It makes sense to dwell on this in a little more detail..
At the moment, there are 4 airports in Crimea, of which only one is operating - the international airport of Simferopol. Simferopol Airport has four terminals that fully cope with the traffic flow at normal times, but during the holiday season, of course, they are overloaded. In this regard, the authorities of the Republic of Crimea decided to open the airport for civilian liners. «Belbek», located near Sevastopol. According to preliminary data, the Sevastopol airport plans to accept the first flights in 2016, but for now they will be charter. The opening of the airport has already been postponed several times, so we are waiting.
The content of the article
How to fly to Crimea
How much does it cost to fly to Crimea
The easiest way to fly to Crimea is from Moscow, and all the airlines listed below have flights to Simferopol. The average price for a round-trip flight is about 5-8 thousand rubles in the off-season, and about 10-12 in the season. The cost changes rapidly and rises sharply closer to the season, so you need to monitor prices and buy tickets in advance if you want to save.
You can check prices and book tickets for Russian airlines on their official websites, but in order not to go through all these airlines one after another, it is better to compare prices through Aviaseels or Skyscanner. Moreover, if you buy later through these services, then sometimes it can come out cheaper.
The Federal Air Transport Agency (Rosaviatsia) compiles a list of flights that are subsidized every summer. Tickets are on sale from April to October. But the problem is that discount air tickets at a fixed rate are sold out instantly, that is, literally a few days after the start of sales..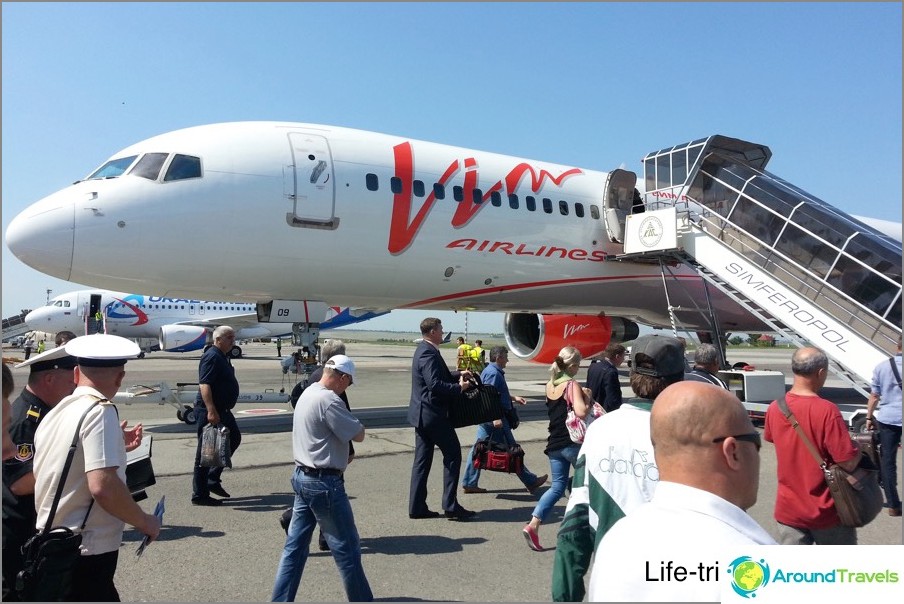 Which airline to fly to Crimea
As you know, as a result of the transition of Crimea to the Russian Federation, sanctions were introduced, one of which was the termination of international flights over the territory of the Crimean peninsula. But tourists still arrive in Crimea - just with a change, and only on the planes of Russian airlines..
Now planes fly to Crimea from many cities of Russia. The quickest way to find out which ones is to use the search engine services, which I already talked about above. I will list some of the airlines and cities.
Regular flights to Crimea are operated by Aeroflot and Ural Airlines. Flights are carried out from all major cities of Russia. However, during the season it can be problematic to buy a ticket for a direct route (only expensive fares remain). Therefore, passengers have to change trains in Moscow. Of course, this affects the ticket price: a ticket from remote regions of Russia can cost several tens of thousands of rubles. Does it make sense to spend that kind of money? Perhaps it's better to fly somewhere else ...
Direct flights are operated by Aeroflot subsidiaries. The prices of these companies are significantly lower. So, a ticket for the Orenair Yekaterinburg-Simferopol plane can cost 7-10 thousand rubles. Orenair operates flights from Yekaterinburg, Novosibirsk, Tyumen, Kazan.
In addition to Aeroflot and Ural Airlines, Transaero, Red Wings (most often they have cheap tickets), Vim Avia, Orenair, S7, and, for sure, someone else, whom I have not named, fly from Moscow to Crimea. The choice is large.
From the cities of Kuban (Rostov-on-Don, Krasnodar) direct flights to Crimea are made by Donavia airline.
The Yamal fleet provides its services for flights to Crimea on routes from St. Petersburg, Perm, Omsk.
St. Petersburg airline Russia daily operates direct flights from St. Petersburg to Simferopol.
Airline Pobeda, as far as I know, does not plan to fly to Crimea yet.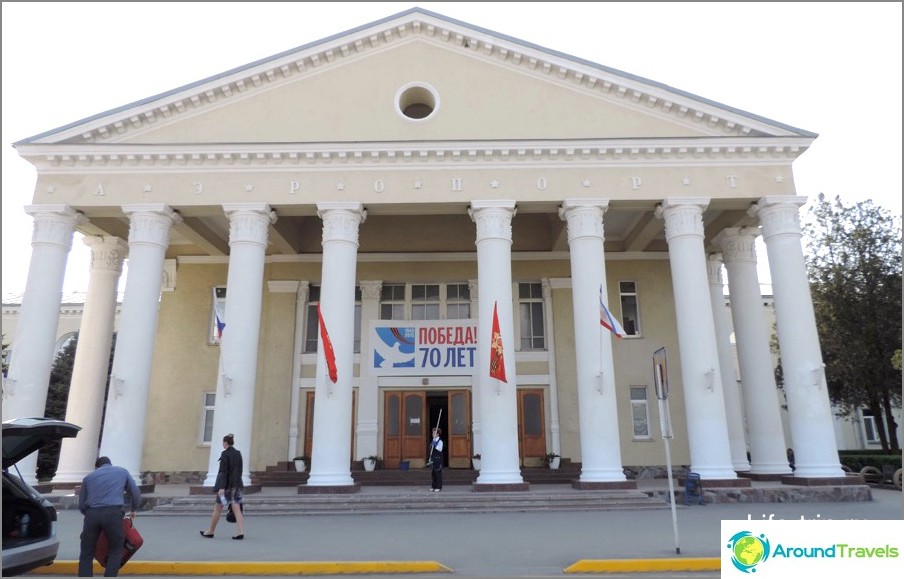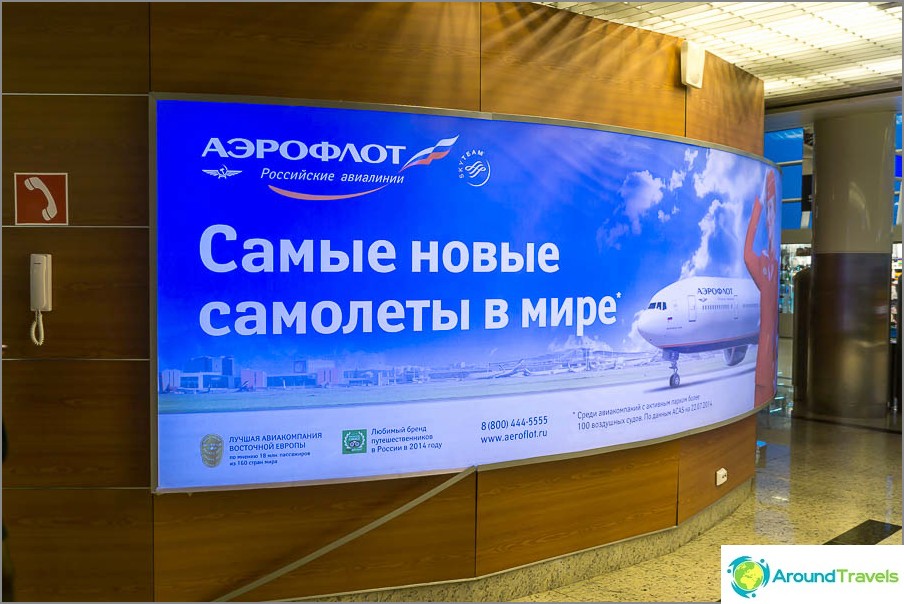 How to get from Simferopol airport
From the airport to Simferopol
Simferopol airport is located outside the city (12 km. To the center). You can get to the center of Simferopol by public transport in 30-40 minutes. The stop is located near the airport and from there trolleybuses (No. 9), as well as buses and minibuses (No. 49, 49A, 98, 115 and 117) go. Bus routes No. 49, 98 and 115 will take you to the railway station and bus station «Kurortnaya» - from where the majority of flights to the resort area of ​​Crimea are carried out. By bus number 49 you can get to the Central Bus Station of the city.
The fare in a trolleybus - 7 rubles, in a bus and a fixed-route taxi - 10 rubles.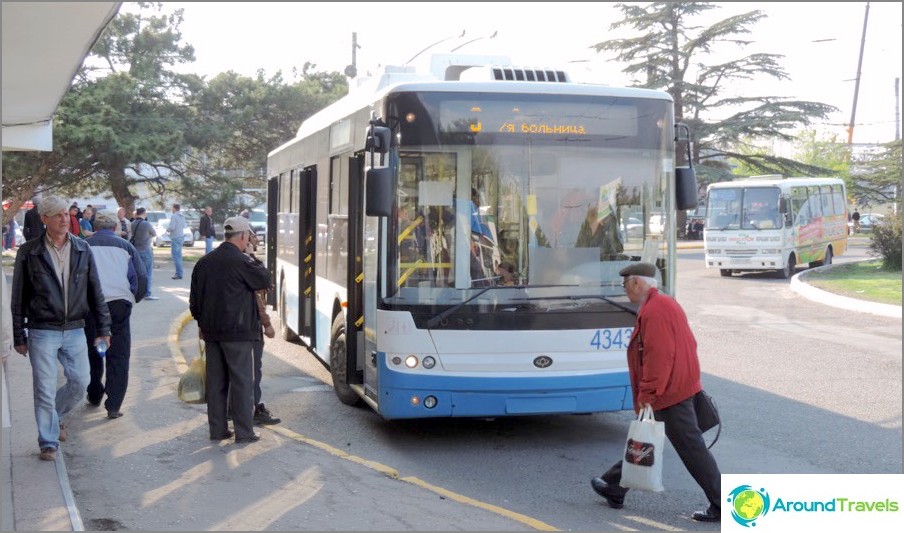 Airport to resort
At the airport you can take a taxi to any of the bus stations in Simferopol or directly to your destination, to the sea. Taxi prices in Simferopol are within 20 rubles / km. A taxi from Simferopol airport to Evpatoria will cost you about 1600 rubles, to Feodosia - 3200 rubles, to Yalta - 2600 rubles.
So, you are at the Simferopol airport. Where to go next?
You can leave the bus station in almost any resort town of Crimea «Kurortnaya», located near the railway station. You can get there by the 98th and 115th bus routes. You can, without hesitation, go immediately to it. From the bus station «Kurortnaya» you can go to the Eastern coast of Crimea (to Feodosia, Koktebel, Kerch, Ordzhonikidze), to the Western coast (to Evpatoria, Black Sea, Saki) and to the South coast (to Yalta, Alushta, Sudak, Simeiz, etc.) and, of course , to the hero city of Sevastopol.
Trolleybuses No. 51 (to Alushta) and No. 52 (to Yalta) also run regularly from this bus station. If you want to go by trolleybus, then you will have the opportunity to travel the longest intercity trolleybus route in the world (it is 84 km to Yalta). In two hours' journey, you can safely admire the delightful landscapes of the Crimean mountains and picturesque valleys.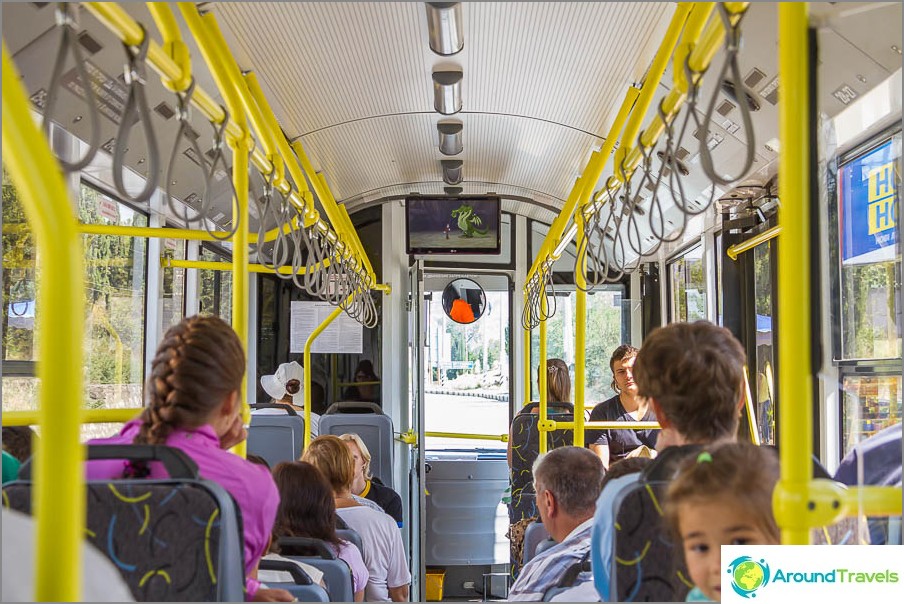 From the Central Bus Station of Simferopol, you can also go to most of the resort towns of Crimea, however, such flights are much less frequent here, since this bus station is intended, first of all, for the departure of long-distance buses - to mainland Russia, Ukraine and Belarus. The Central Bus Station can be reached from the airport by routes 49 and 49A. And from the bus station «Eastern» buses run exclusively to the part of Crimea where there are no resort areas.
Car rental
In addition, you can rent a car in Simferopol. Book in advance and it will be delivered to you at the time of arrival. All the nuances of renting I have already described, be sure to read it, it costs about 1600 rubles per day. This option is well suited for families with children, companies and active travelers who do not want to sit in one place. It is better to book through the aggregator of local car rental companies MyRentaCar. The service has proven itself in other countries, it is much more convenient, faster and safer to rent through it. Read my link, I will not repeat myself.
On the map
Simferopol airport
Simferopol airport
The most important airport in Crimea
The most important airport in Crimea