Who would have thought that the meeting would take place already in Thailand 🙂 Well, more precisely, I did not think about it when we organized the first one in Moscow, it seemed far and unrealistic. However, here we are on Koh Samui and here, by coincidence, there were many of our virtual acquaintances..
In a close circle we sat in children's cafe Mickey Mickey, met, talked. The atmosphere was warm and friendly, most of those who came were with children, in fact, as at previous meetings 🙂 Yegor was also traditional, and it was on this day that he slept well and a lot during the day, so we were an hour late. I beg your pardon, but our dream is sacred ...
Guys, we were glad that you came, it was very nice to see everyone, so thanks for meeting. This post, as usual, serves to exchange contacts for those who wish to continue communication. Surely many came to Koh Samui not for a couple of months, like us, but will stay here for a long time.
Unfortunately, I completely forgot to take a photo (I started taking a photo, I got distracted and forgot) and we also forgot to take a general photo at the end. Therefore, literally a couple of photos of our gatherings.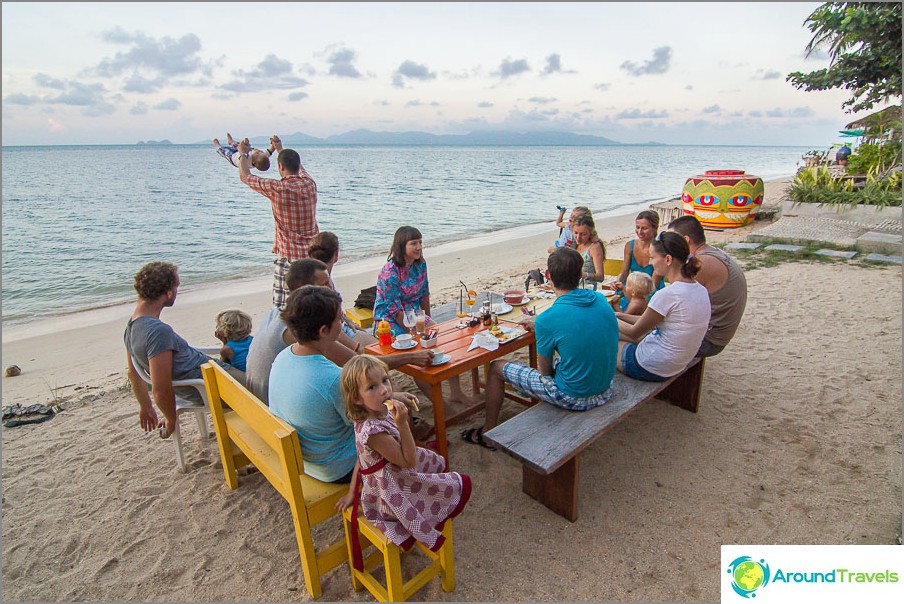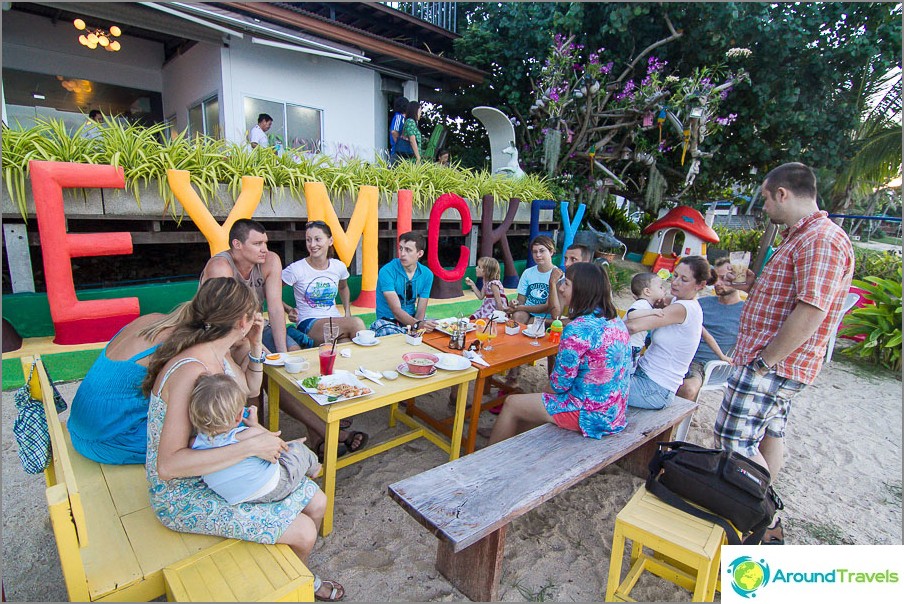 If anyone does not know, my phone number in Thailand is 0914683217, well, mail and skype are indicated on the contacts page. Here in the comments leave those contact details that are most convenient for you: phones, links to profiles in social networks, mail, etc..