On one of my trips around the Czech Republic, I visited the city of Liberec, which is located northeast of Prague. It takes about an hour to get there by car or bus, so it is quite possible to go from Prague for a couple of days. Although he did not say that the city is a must see, there are many more attractions and entertainment in Prague. Rather, other Czech cities are suitable for those travelers who have already exhausted Prague for themselves and want to travel around the neighborhood, around the country, see something else.
Impressions of the city of Liberec
Liberec is a small town, only 100 thousand people. But in the Czech Republic, with its scale, it is the 6th largest. Therefore, as I said at the beginning of the post, it is better to include it in the itinerary of a circular trip around the Czech Republic or on the way to Germany, and not visit it separately as an independent object. So that you understand, all the sights of Liberec can be bypassed in 2-3 days (what to see in the city).
It is still difficult for me to compare it with other cities, since I was only in Prague, Brno, and a couple of very small towns. I personally liked Liberec, beautiful and cozy. It is not at all felt that it is a tourist, although there are travelers here, of course, there is simply no mass tourist or crowds in general. Even on Christmas Eve, there was no crowd on the main square, as it was in Prague..
But speaking of pleasant impressions, I can only say this about the city center. It is as the old city should be in the usual sense of the tourist: narrow cobbled streets, a neo-Renaissance town hall, a Catholic cathedral, a cafe in the basement with high arches, sloping roofs. By the way, the center can be bypassed in half an hour or an hour, or even faster, if you do not comb every street..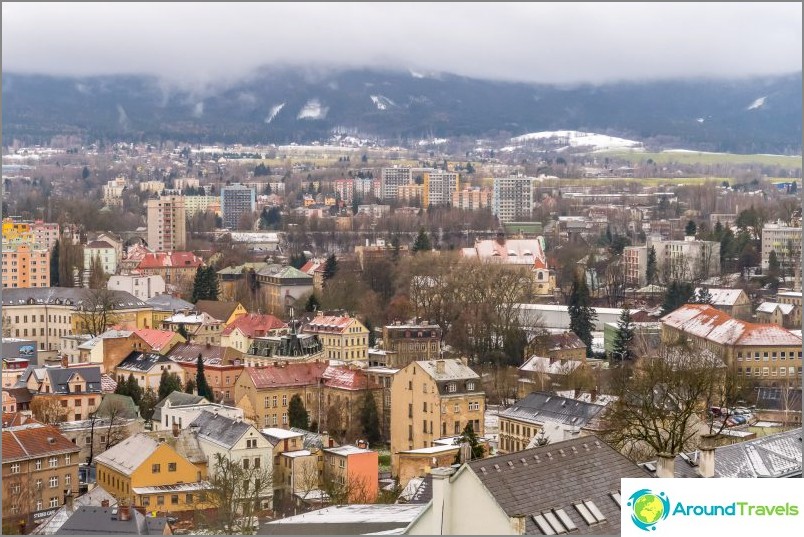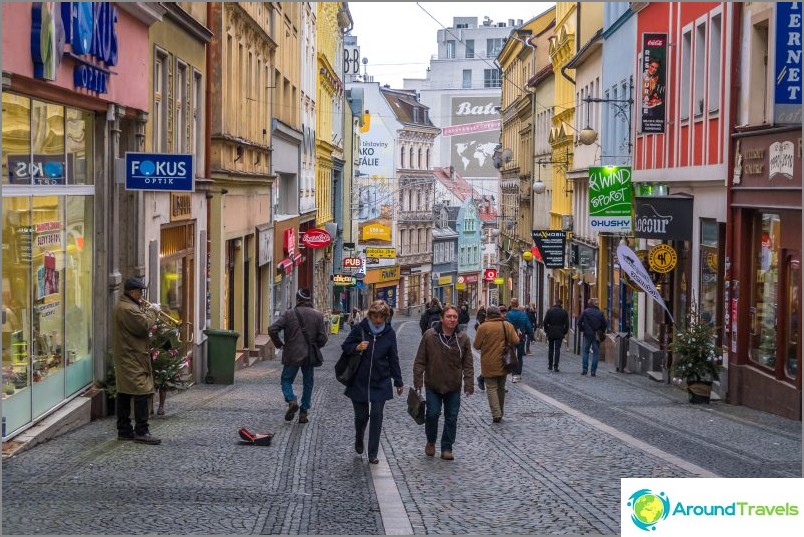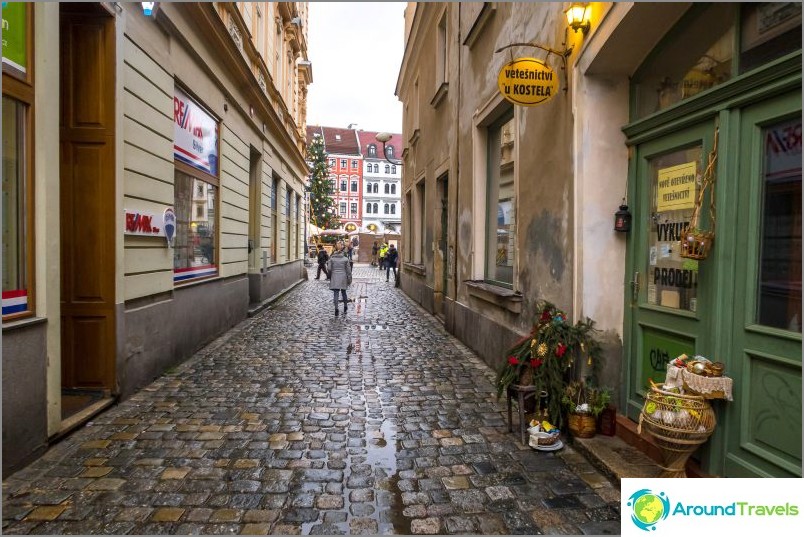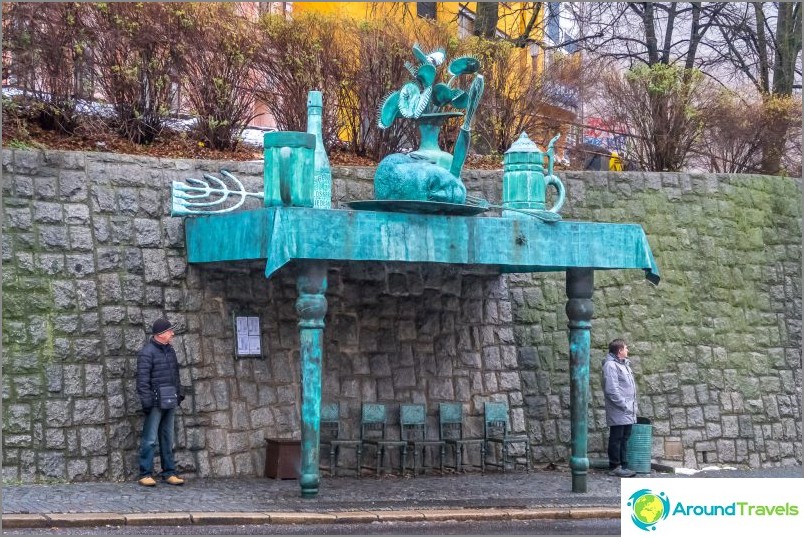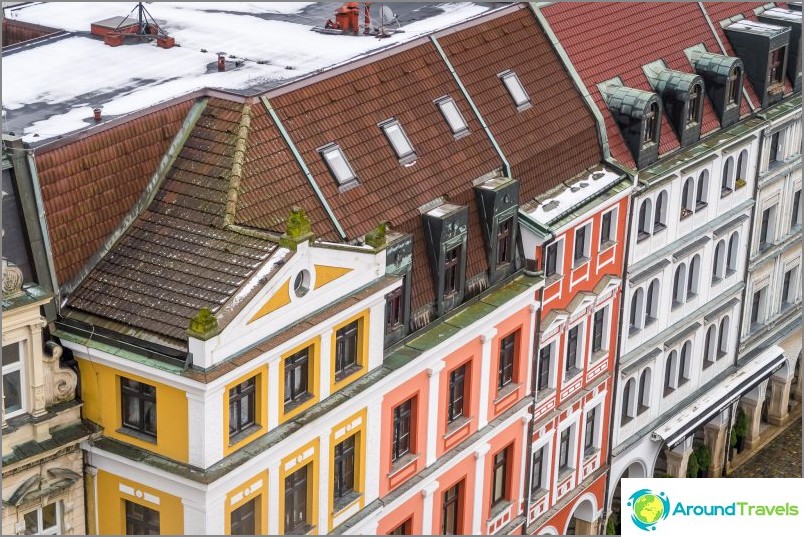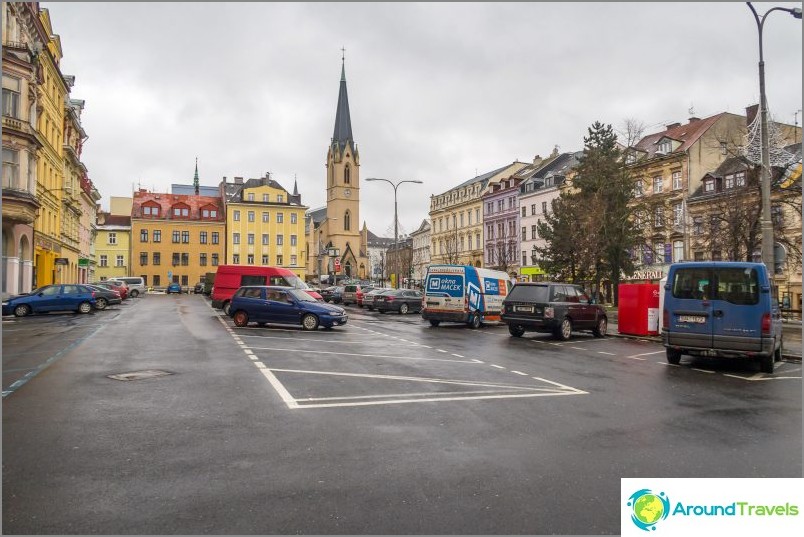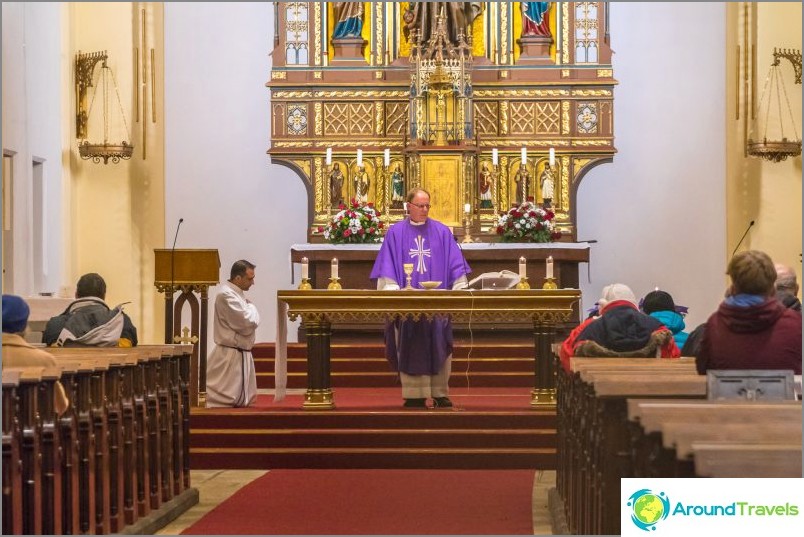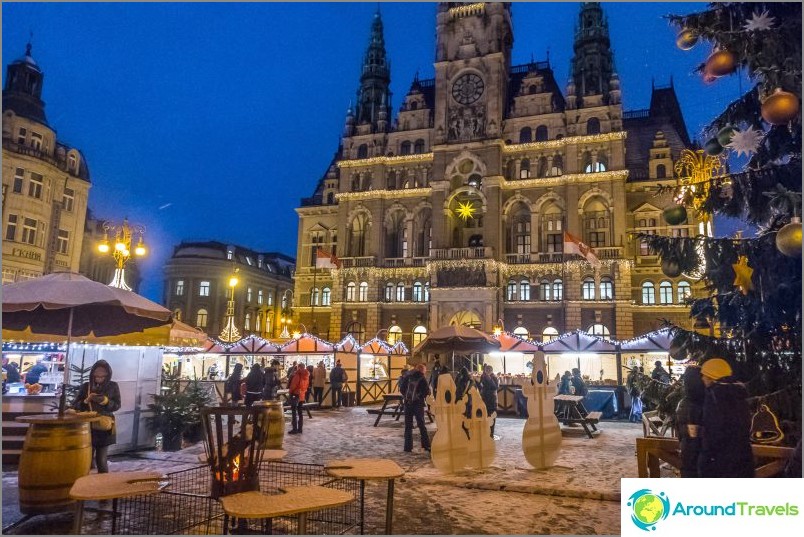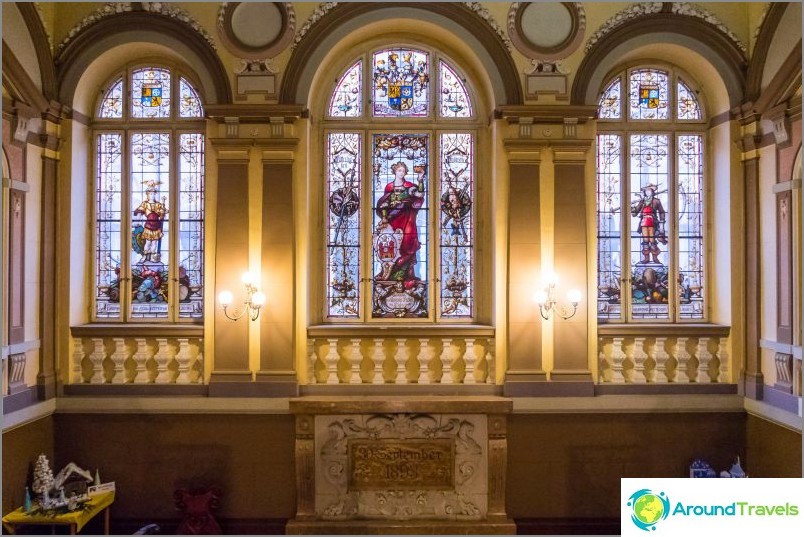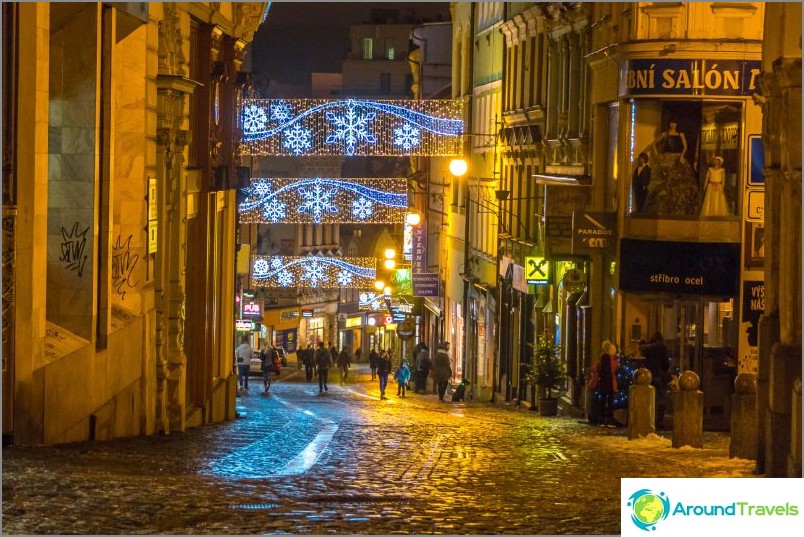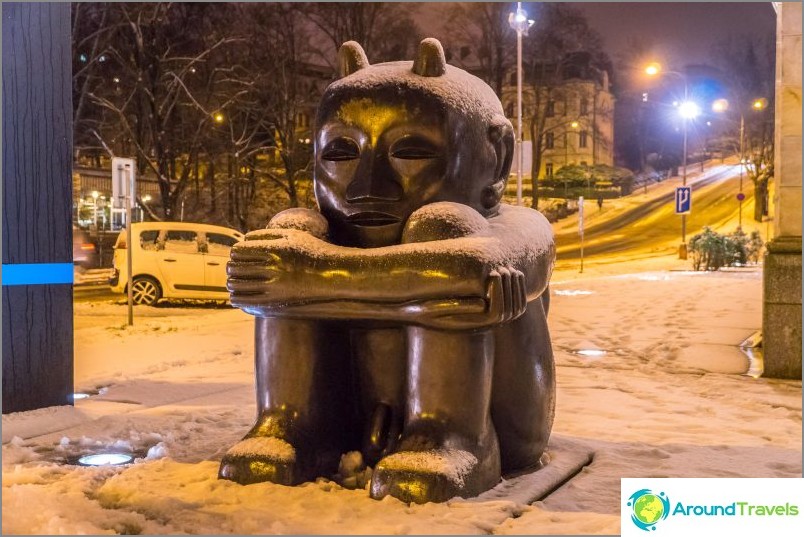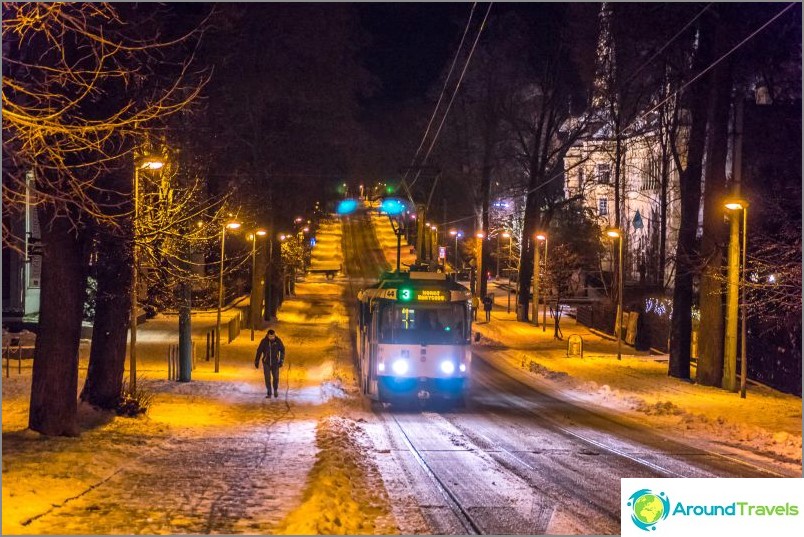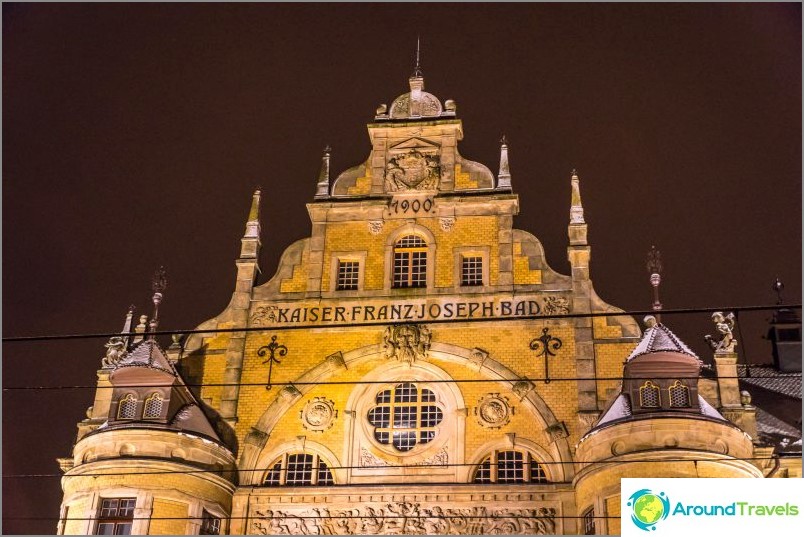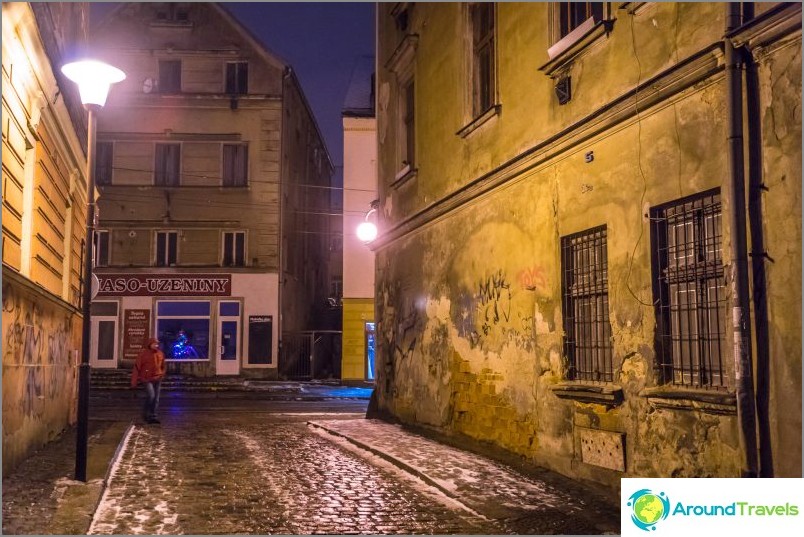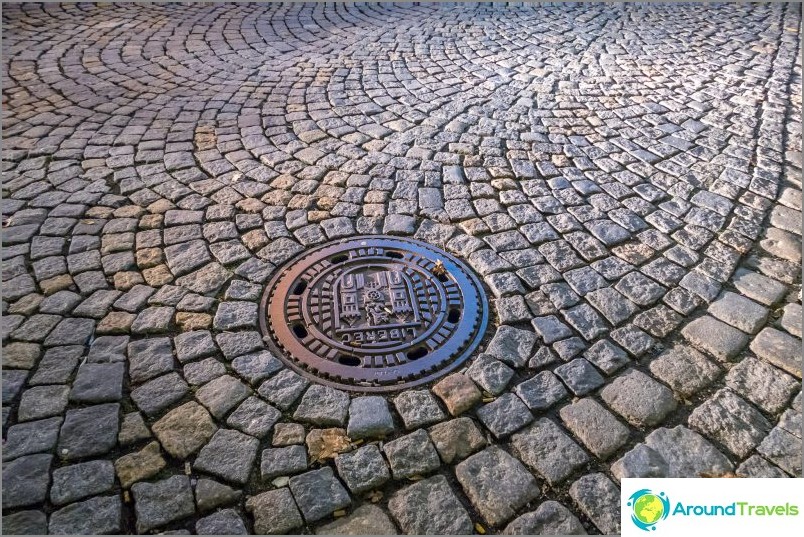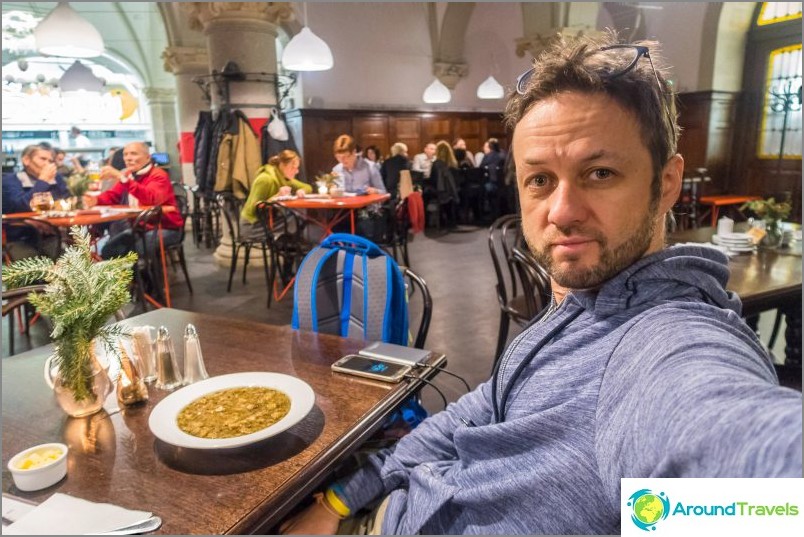 But the outskirts ... so-so, and there is nothing to do there. Reminds a little of the private sector of small Russian cities. Ordinary one-story buildings with roads in between. Of course, there are also multi-storey residential buildings, but in general the city is quite low. That is why from the observation deck of the Liberec Town Hall you can see the panorama of the whole city and Mount Ještěd in the distance with its TV tower and nothing will interfere with your gaze.
Perhaps, if I were in the warm season, the outskirts would have left a more pleasant impression, but in winter it is somehow completely dull. No, I didn't go to see them on purpose and didn't look out for dullness. Just when you go by tram (the main transport in the city) to the funicular Mount Ještěd, then you drive through the whole of Liberec, it's hard not to notice. Although, again, perhaps this is just my impression. For example, if you go in the direction of the botanical garden and the zoo, which are also on the outskirts, but on the other hand, then there are houses, on the contrary, decent - such mansions.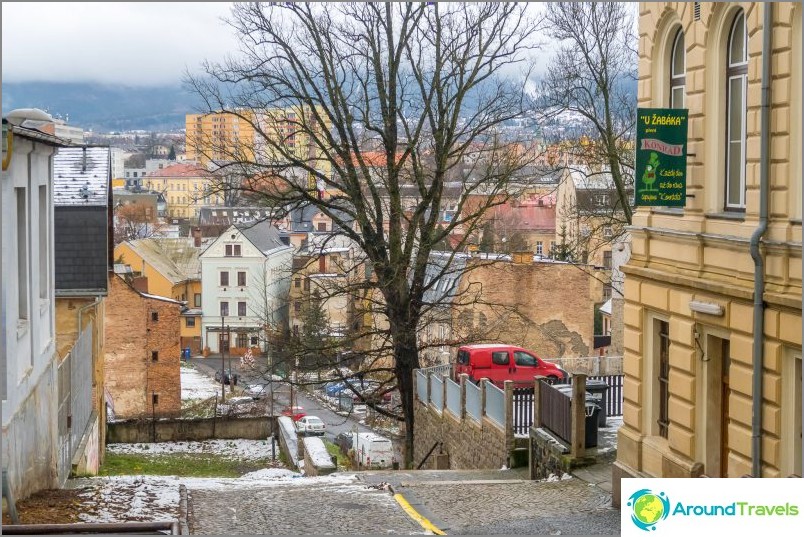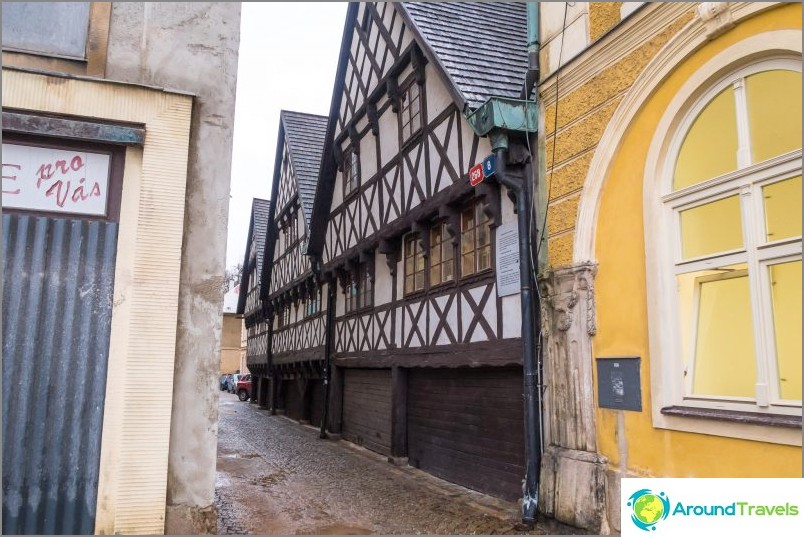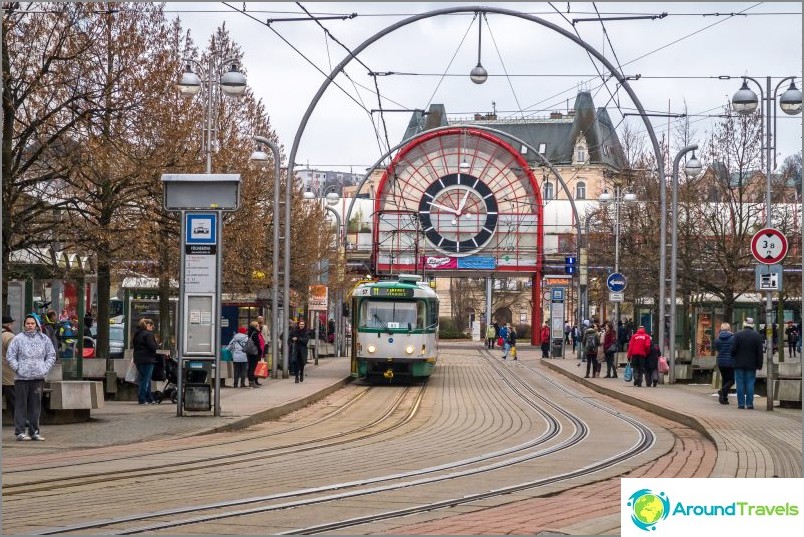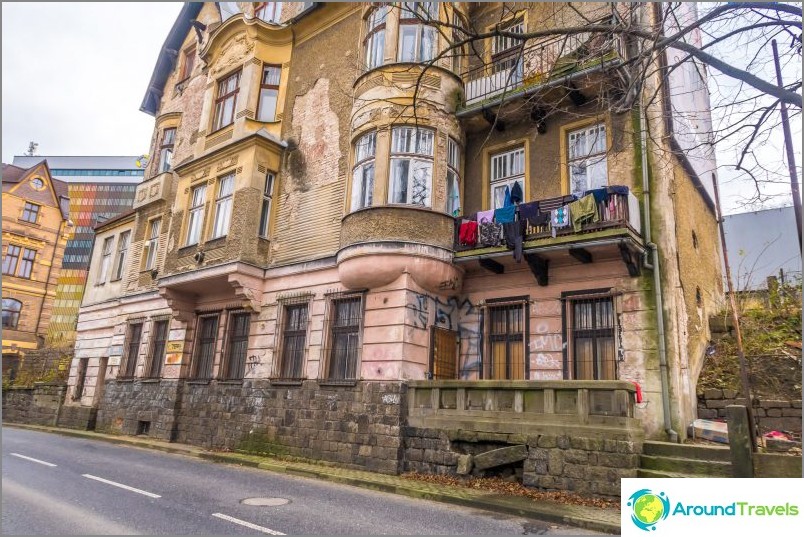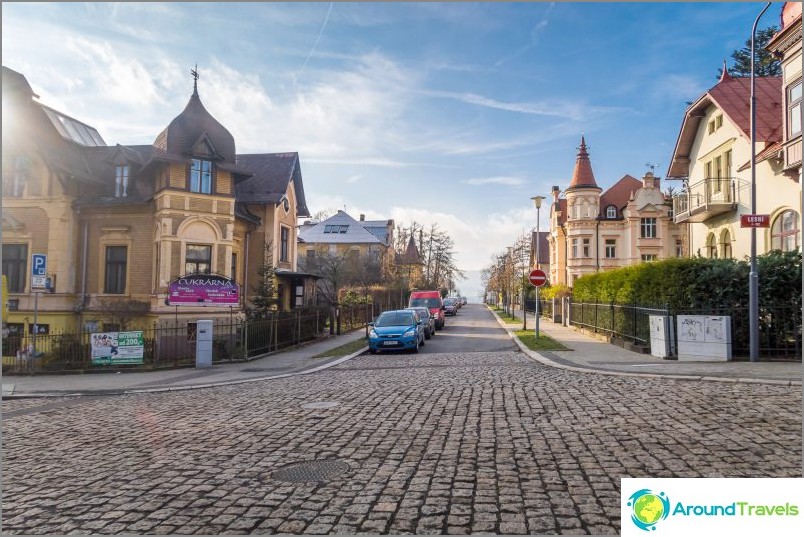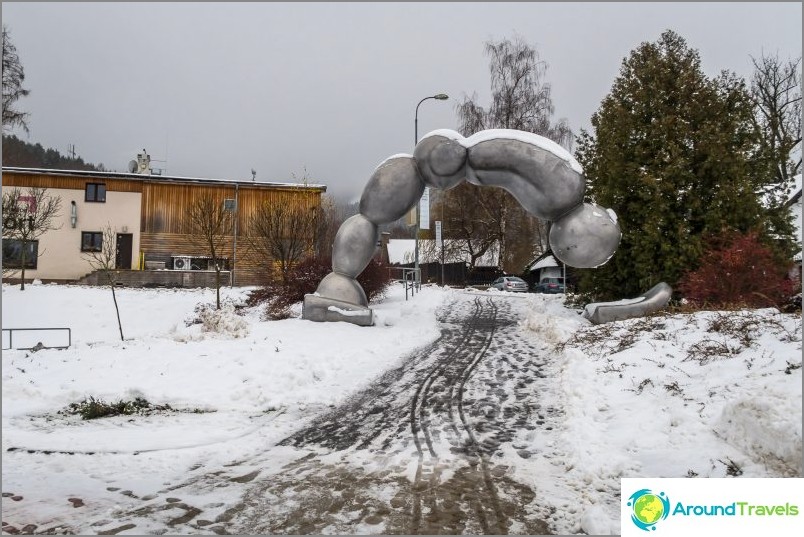 Of course, I'm not quite lucky with the weather yet, I think it can be seen from the photographs. Gloomy cloudy weather does not add cheerfulness during walks and does not add beauty to the rather green and pretty Liberec, which can be seen in summer. But again, for me personally, all this was not a problem, I was pleased with the trip. It is always interesting to see something new, not only to travel to Prague.
Liberec Map
Liberec Map
Liberec Map: