I talked to an extraordinary person who calls himself Sam Lowry. At least that's what I get when reading his blog posts. Max (Sam Lowry) is fond of self-development, health improvement, organization of information. He has been living with his family for over 5 years in Thailand. Such a long period allows you to get to know the country very well from the inside, so I did not miss the opportunity to find out what life is like for expats, how they earn, what plans a person might have for the future if it is not realistic to obtain citizenship in this country.
Max, I know that you and your wife have been living in the north of Thailand for 5 years, that your daughter was born there. Once I read that you went to the south, but then you returned to the north anyway. Wow, there are a lot of questions, but first tell me, have you moved there permanently, or is it a temporary phenomenon? After all, it is difficult to obtain citizenship, and permanent visa-runs are boring ...
In general, we started from Pattaya, lived there for 2 years, until we finally got tired of living in a resort. Then there was the north. Then we went to explore new places, I really liked Phangan, but it is very inconvenient to get to it. For example, Krabi is physically further from the center, but you get to it faster due to the fact that it is on the mainland. In addition, we were in Phangan in the low season, sometimes the beaches were completely empty. It is unclear how it is now. Perhaps not at all as atmospheric and natural as it seemed to us.
Is it really for Thailand? You are promoting a blog and other sites in search engines, and you are good at it. Perhaps you have already experienced the dark side of search engine optimization, when everything can collapse at any moment. So with Thailand, everything is the same. The visa regime is soft and it is possible «optimize», but all the statuses that can be obtained do not give a foreigner special rights.
Add a Thai love of political games and wars. I heard from my friends-historians a curious fact: in the 20th century in Thailand, politicians were only engaged in digging under each other and organizing revolutions. Every government starts to invent something more tricky. If the leader is inept, he starts with prohibitions..
The story of the overthrow of Prime Minister Thaksin Chinavara in 2006 is well known (by the way, we moved to Thailand just for this next revolution). The rules for issuing investment visas were immediately changed. Previously, as it was: invested 3 million baht - live in peace. 3 million is the average price of a simple home or condo. Now it is necessary to invest 10 million, which cuts out most of the people. Let's imagine how 7 years ago you or I, selling an apartment, car, borrowing money, buy a condo for 3 million, and a year later there is a revolution.
By the way, Thaksin came up with a cool Thailand Elite program, where for 1 million baht you could buy a special card and get not only VIP service at airports, hospitals, spas and immigration offices, but also the opportunity to live and not worry about visas. Gradually, the nuts were tightened here too. Either the privileges were removed, then the number of family members passing through your card was hacked to death, and now the program has been completely closed. The money seems to have been returned, but people certainly have a sediment..
Well, the status close to civil (permanent residence) is very difficult to obtain here..
So asking about plans for life in Tae is a thankless task. Answer: maybe tomorrow everyone from here will be asked, maybe in a bunch of years, or maybe we'll get tired of ourselves.
Yes, even though we have lived in Thailand for only half a year, we also managed to understand that the screws are being tightened. That is why we are going here to live, and we do not position it as a complete move. The semi-legal position is somehow not very close to us, and there are no other options for ordinary people, except for studying or making money..
Max, have you thought about other countries in Southeast Asia? For example, in Cambodia it is much easier with visas, a business visa for a year without the need for doing business, or the Philippines, where you can not leave the country for about two years? Or Thailand is so fond of that they are ready to put up with visa issues for now?
Unfortunately, Tai is such a stupid, impossible, disgusting place that it's hard to leave. In Cambodia, the standard of living is lower. Everything that foreigners love so much in Tai, all these hypermarkets, food courts, makashnitsa, good roads, national parks, ubiquitous Internet, cheap luxury houses - all this is used by Thais themselves. And Cambodia, Laos, Burma are much poorer countries, the gap with the local population will be very large. Don't feel like it yet.
I practically don't know anything about the Philippines, I only heard that crime is worse there than in Tai and that the vegetarian culture is not developed there. Indonesia (Bali), Malaysia are quite livable countries with their disadvantages. But in Tae, you know, it's already easy for us. For 5 years, all corners have been trimmed. Any problem is solved fairly quickly.
Here you say «semi-legal position». And what is this anyway? In whose head is it semi-legal? I live here and now and so far everything is fine. Go and live in banana Cambodia just for the sake of this «provisions» on pieces of paper?
In my opinion, we got such reverence for the way the state treats you from Soviet times.. «You are an insect without a piece of paper».
If you move to another country, so only when you like the country itself. Well, or when all the available ways of living are covered with a copper basin.
Semi-legal position - I meant everything that does not apply to citizenship. Cambodia, Philippines too «semi-legal» in this plan. Of course, one must live here and now, but many want to settle down enough to build their own house, equip it, they can start their own garden. We still do not consider ourselves to be such people, but we do not exclude that we will want to have something of our own someday, and not rented. Although, of course, the laws in the world are now such that «his» no one else has.
Anyway. Better tell me how you earned a living before Ty and what now? Everyone I met there, either bloggers and owners of some sites, or programmers ...
By the way, you got to the very spot about the house and the garden 🙂 I cherish the idea of ​​making a settlement: rent land, build simple houses and a common place for food, work and meetings. Whoever wants can farm. The problem so far is the absence of others «sick» like-minded people. The second problem is the choice of location, the mind rushes between Phangan, Chiang Mai, Chiang Rai and Pai.
And I have been and am still engaged in the cultivation of sites with search traffic, on which advertising of a dating site hangs and brings money. Sites in English.
Good idea with a settlement. Maybe you even know about ecovillages in Russia, and so my friend and I started one of these, but somehow I was drawn to warm lands, so I left the project. The real difference is that «his» quite different from the usual «farming» on rented land, so it is not surprising that you found few like-minded people. It seems to me that farmers do not really need «community» around, they are on their own. Therefore, in your case, maybe you shouldn't focus on the ground? Although no one bothers to have a small piece of it just for a personal garden. In addition, not everyone wants to invest in construction, knowing that tomorrow they can ask from here. By the way, as an option, you can simply rent a small cottage village with 10 houses and live together like this.
And there is no accent on the ground. I am not a farmer and do not like a vegetable garden. But plant the same bananas and papayas if possible - why not? The emphasis here is on cohousing, living in nature (ideally, not on bald ground, but among trees, in a forest or jungle). Not everyone will need to invest in houses, but some kind of backbone of 2-3 families who want to share the initial expenses is needed.
I have a negative attitude to the rental of cottages in the village. These will most likely be concrete boxes with fully concreted earth around. They will stand in the suburbs, with all the accompanying nishtyaks in the form of neighbors on all sides, barking dwarf dogs, cars circulating back and forth. I want to build something cool myself. There are guys living in Phangan, they call themselves Phangan Earhtworks. We rented the land for 7 years, already built 3 houses, a yoga studio, a dome for meditation in the dark. Everything looks very, very cool. And the fact that the ground has been removed for a short time does not bother them. In Chiang Rai, a friend of ours built an amusement park on land that was leased out to him by a village elder for a small fee. By the way, these are good illustrations for our conversation about rights. Who wants to - he takes and does, based on the realities. The rest are looking for excuses.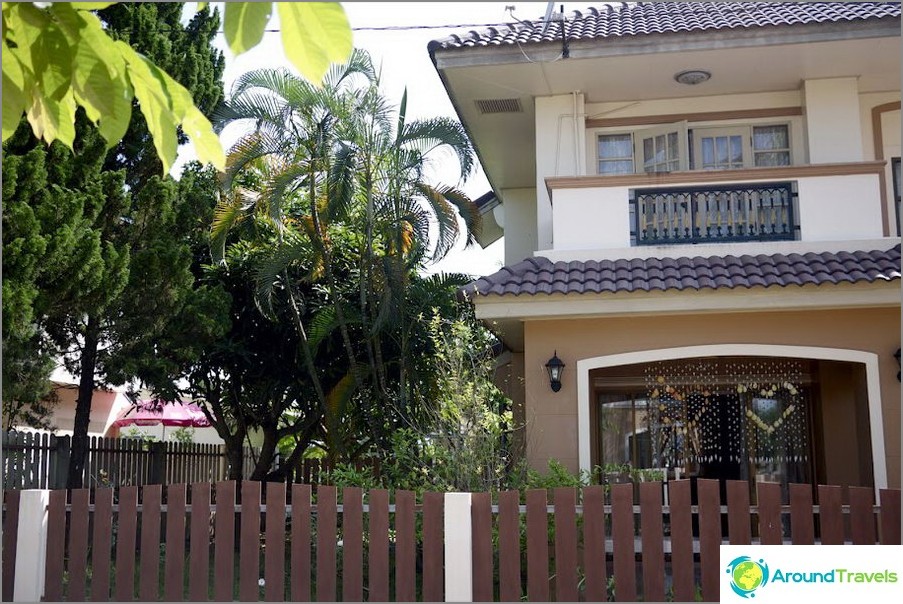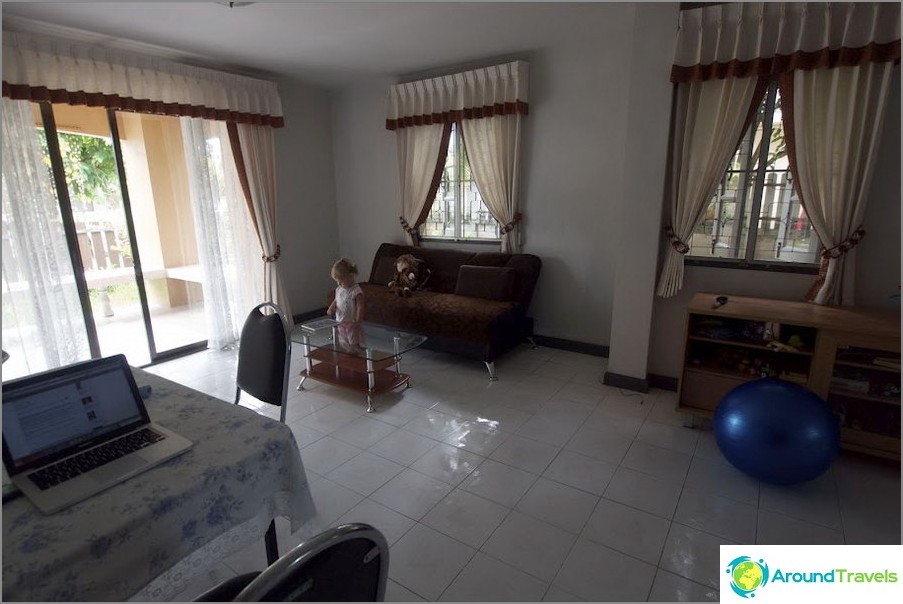 Yes, I perfectly understand you about concrete boxes and nishtyaks 🙂 Recently I came across a site about guys who bought 10 hectares in Latin America and are building a house in the jungle. Something similar to your thoughts, though with a tie to the ground. I suppose that a lot of people would like to live this way next to friends. Honestly, I don't know what stops people. Although, probably, if we talk about us, then we are still in the process of forming our earnings, which means that we cannot settle anywhere in this way. Maybe others have the same.
You mentioned the creation of sites for traffic. Convenient profession for moving. But tell me, how did you get the idea to make a Disassembly Point, which had nothing to do with your studies? Even the words are difficult to find what it is, and it seems like a journey, but it seems not. You better explain yourself.
In my opinion, everyone who lives in Tae helped several acquaintances and friends with the move here. We helped our friends too. And I am a big fan of talking about popular culture, about everyday life. Yes, and accumulated, what to tell for 5 years. At the same time, I do not like tourism and travel in its pure form. And then at some point the thought came to me: to make an event where people can find out the necessary information about life in the country. Well, at the same time, see different parts of it, do something interesting. I invited a friend who has been a guide to the countries of Southeast Asia for more than two years, we developed a route and an entertainment part, I prepared a theoretical one. So this program appeared, at the beginning of the year we held the first release, on April 29 we are organizing the second. By the way, I invite all readers of Life-trip.ru to the program, I will give you an additional discount.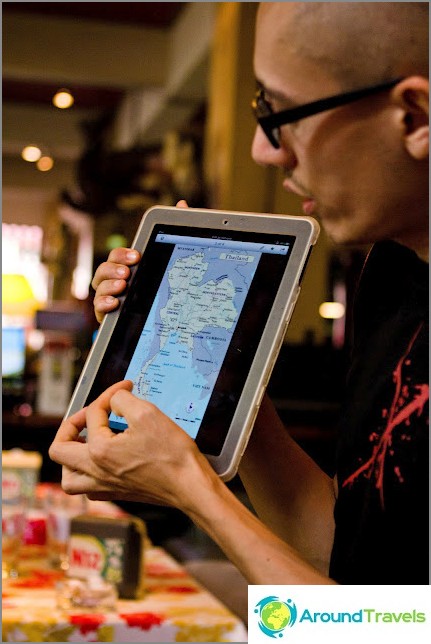 «Do something interesting», this is what, for example?
Yoga on balls, rock climbing, climbing several mountains through temples and waterfalls, a massage lesson, a bike ride, tea tasting. Cool tasks related to the theoretical part.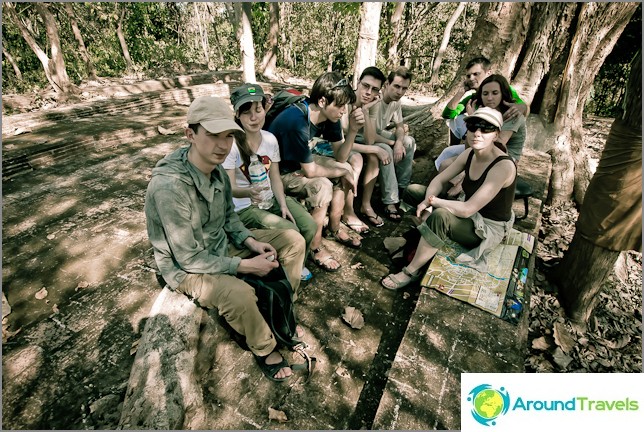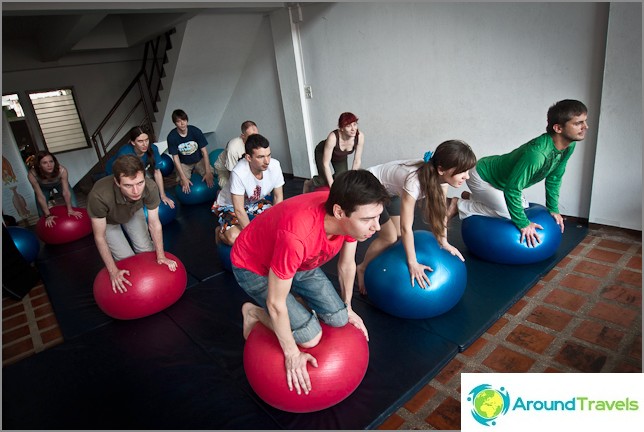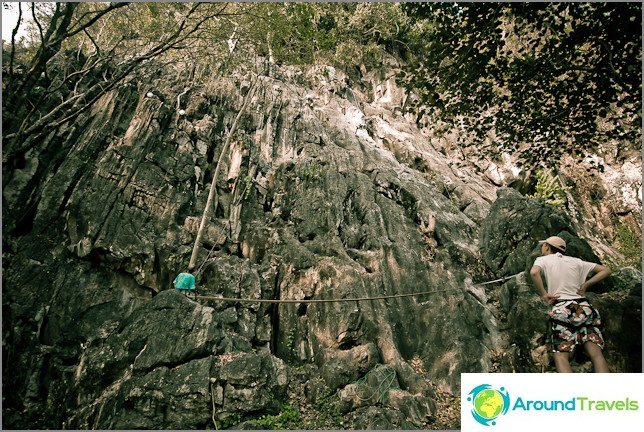 And the last question that interests me very much. Tell me, how realistic is it for an ordinary person to come to Thailand like this, without having a remote job and significant funds? Something you can come up with on the spot, for example, a small business to do?
Of course, a typical job in Tai is in the travel industry. From dubious professions, such as «assistant» a guide (by the way, over the past two years this profession has finally lost its attractiveness, before at least money could be earned, but now it is just a senseless risk), to completely legal ones, for example, you can work as a manager in travel companies, as a translator in a variety of companies.
For those who want to find a job in their specialty, I would advise you to monitor the message boards (for example, this one), well, and place advertisements there about finding a job. You can get a job in Bangkok, Chiang Mai, in industrial areas. English can be taught almost anywhere (some schools accept non-native speakers). You can do your favorite hobby and work as an instructor in yoga, dancing, diving.
Finally, you can try to open a business here. This, of course, is not a path for everyone, although almost everyone who comes to Thailand immediately begins to think along the standard path: to open a restaurant, a massage parlor, etc. Many close pretty quickly.
By the way, such a scheme is quite common among Europeans: save money, quit, live a year on a trip or just in one country, such as Thailand. Why not try this? And there, maybe, some ideas of work and business will appear. You just have to want ...
-
Maxim and I could still talk for a long time, but I perfectly understand that you can't ask all the questions at once, so you can write your question in the comments, I'm sure Max will be able to answer you. Well, and of course, if you are going to live in Thailand, then I advise you to pay attention to his Disassembly Point, after all, not every day is the opportunity to get 5 years of experience of life in Tae in a condensed form in a couple of weeks.