We checked into a hotel in Kuala Lumpur with all our appliances, phones and a netbook that needed to be constantly charged, and saw that the sockets in Malaysia are completely different, and only one is equipped with a precious adapter. Of course, the adapter costs a penny, but you have to go somewhere to look for it ...
Russian laziness and a fair amount of curiosity made me experiment. As a result, thanks to meticulous research and grandiose experiments, a way out of such a predicament was found, and the devices were charged!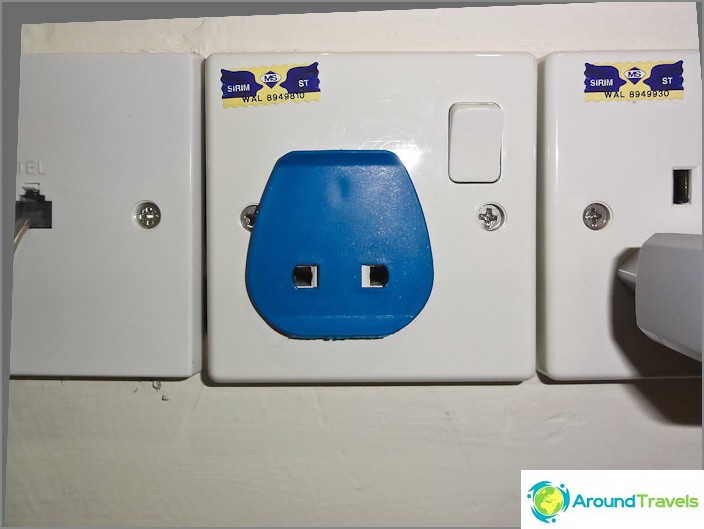 Filled with pride for my ingenuity and genius, I share with you my findings:
First, try first if the plug just comes in by itself. One of our sockets didn't even have to use any special tricks, I tried it and just started using it without an adapter. Fear has big eyes, as they say 🙂
Secondly, if you have several outlets, and there is only one adapter, or there is none at all, it is worth figuring out how the openings for sockets in Malaysia are generally arranged. There is a small lever in the uppermost hole. It performs only a protective function. When it is pressed, you can safely plug the plug into the outlet. This means that your main task is to keep the lever pressed during this very plugging in. Naturally, you only need to do this with a plastic object, unless, of course, you want to get a free perm for the full program..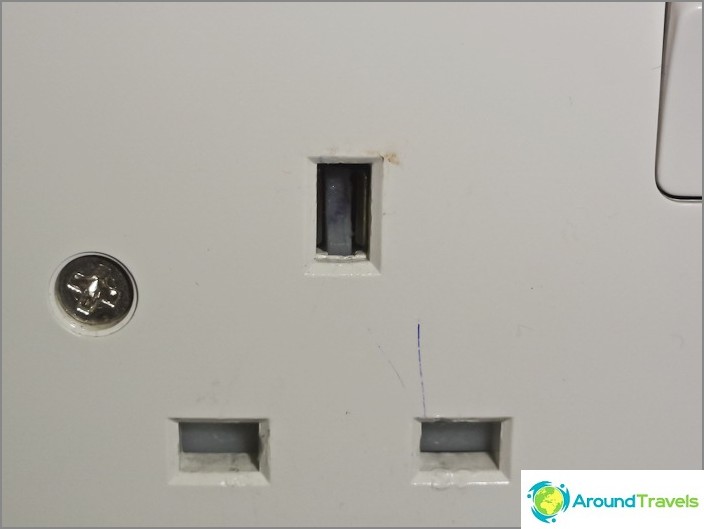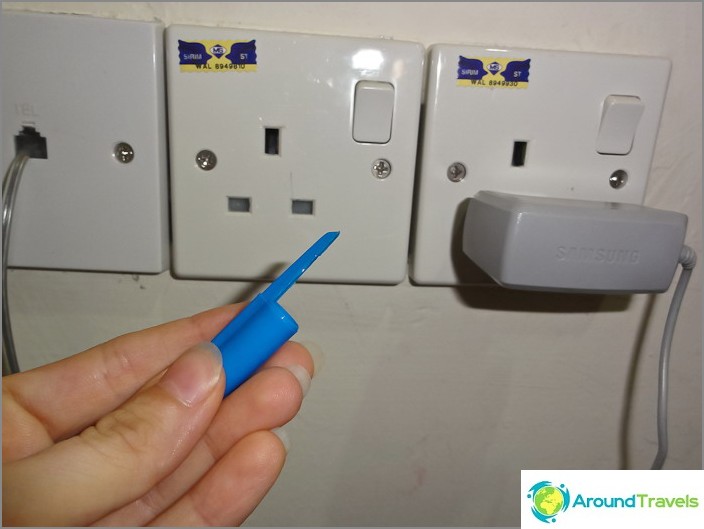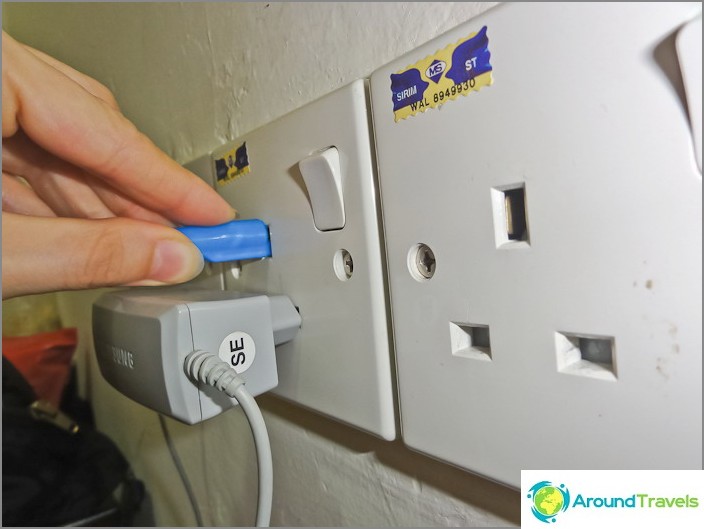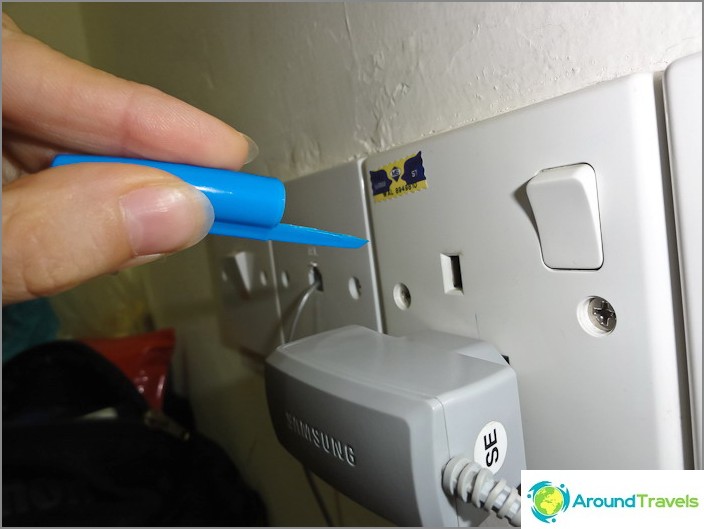 If you are lucky enough to have at least one adapter, you can use its longest part instead of the cap. .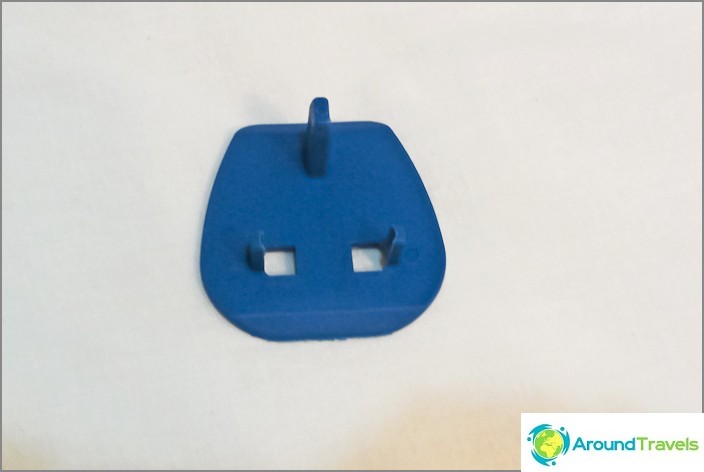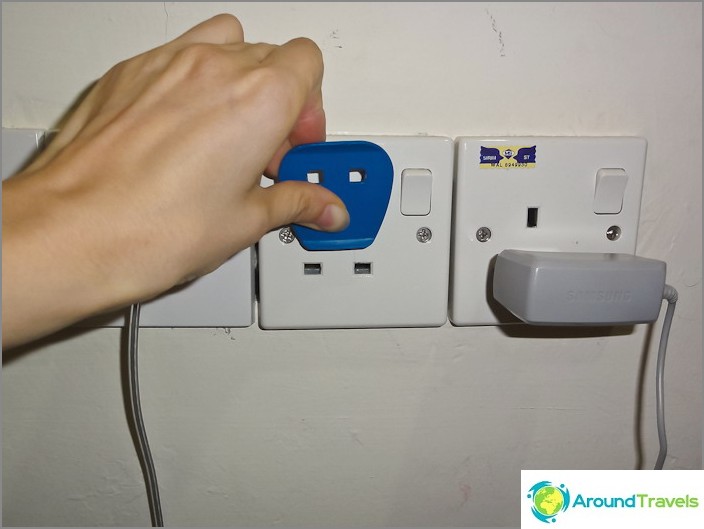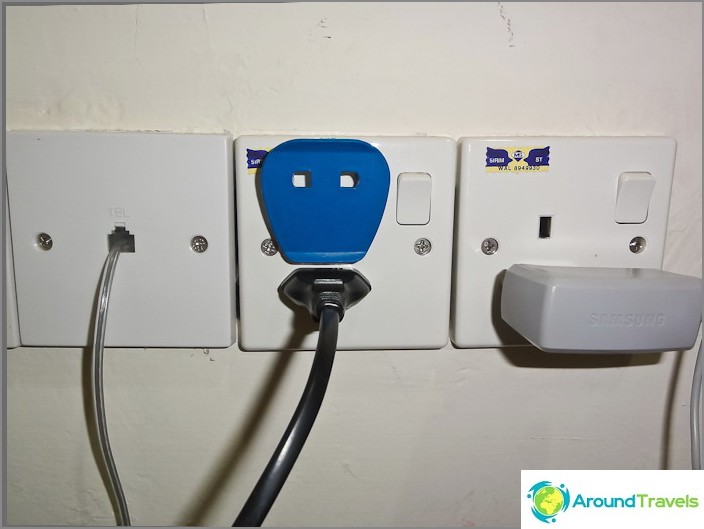 So, it's simple and unpretentious to make all the sockets work in Malaysia 🙂