Pizzeria Milano in Adler is a cafe away from the main tourist routes and (probably) that's why I've never seen a completely packed room here. For me, visiting this institution has become something of a tradition, the solemn completion of all my trips to Sochi. Moreover, if you look at the pizzeria through the eyes of an ordinary tourist, you might be surprised - what is so special here and what exactly can catch you here. In Milano pizzeria you will find, if not the best in the city, but definitely one of the best pizzas in Adler at reasonable prices - and this decides.
The content of the article
Pizzeria Milano
Despite the pleasant tones of the interior and delicious aromas from the kitchen, the first thing that catches your eye inside the Milano pizzeria is the disproportionate space. Whether because of the high ceilings, or because of the huge curtained windows on the entire wall, or because of the street furniture in the center of the hall, but the overall impression of the interior of the institution gives the Soviet dining room. Although it is clean, there are excellent soft sofas and, in general, maybe these are just my personal corrals, as for how a cafe should look like - I love the atmosphere of comfort and design.
But right away it is necessary to clarify that appearance is not the main thing here. Service in Milano is excellent! They quickly take the order, quickly deliver. Well, and the quality of pizza (and I take pizza here all the time), according to my observations, does not change at all from year to year, which attracts me. Once upon a time the locals recommended this pizzeria to me, now I recommend it to you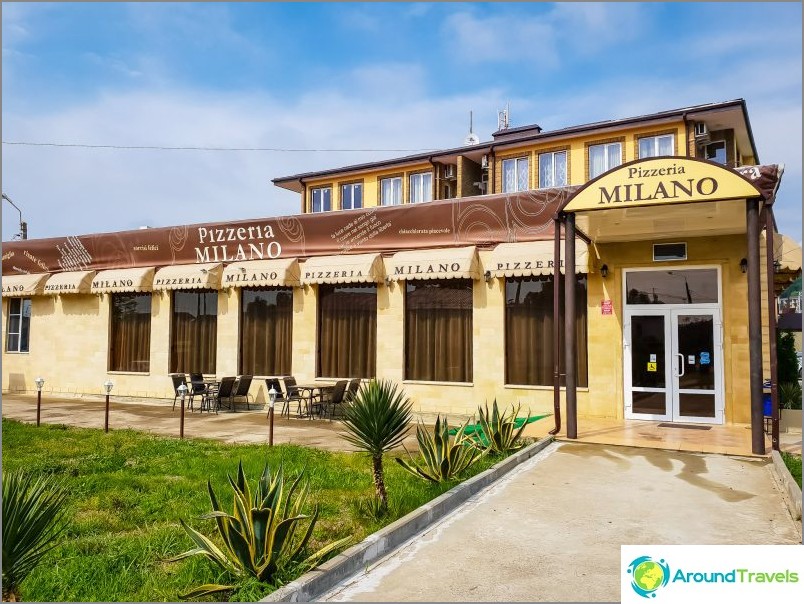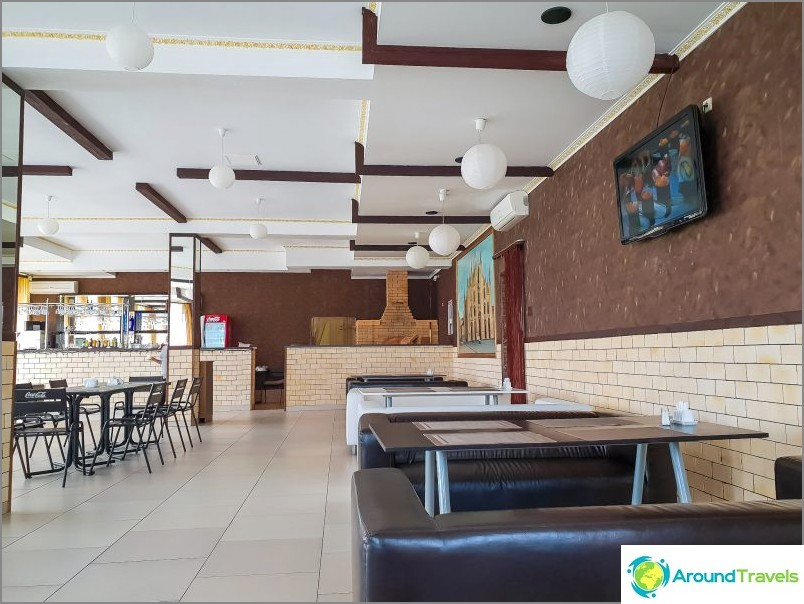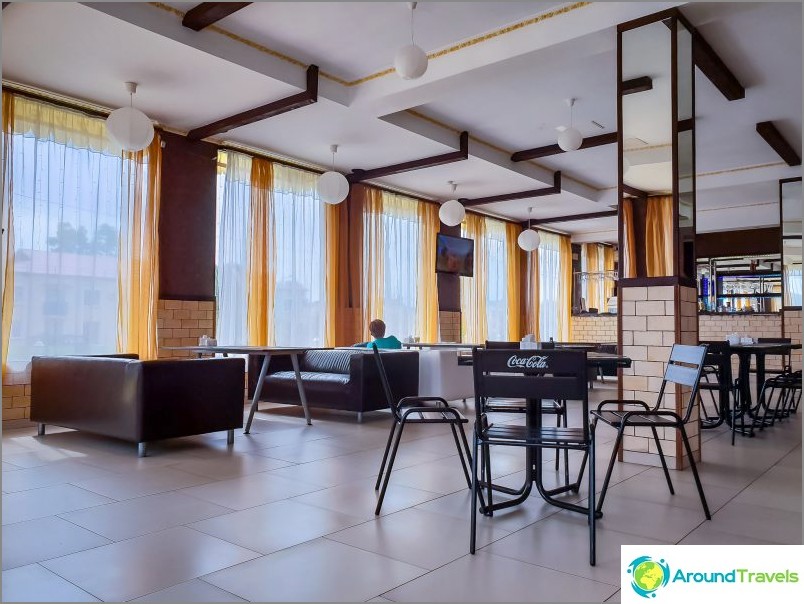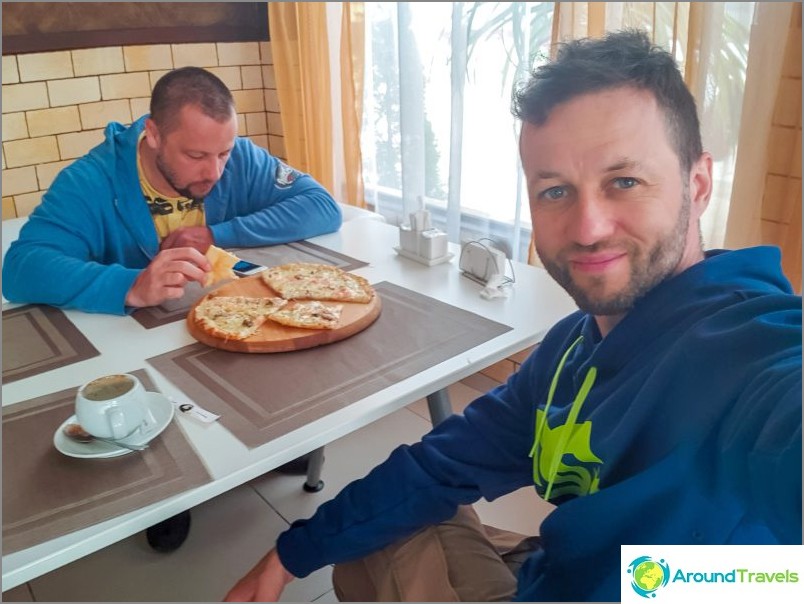 Information to visit
The institution is open from 11 am to 10 pm daily (the schedule varies depending on the season).
There is a parking lot for a couple of dozen cars. The pizzeria is located in a convenient place for motorists, but not very much on foot, on the outskirts. Only if you live in the private sector near it (there are many rooms for rent), or if you go from the Olympic Park railway station, there is not far.
You can safely order not only pizza - they cook very tasty for all menu items.
On the map
Pizzeria Milano
Pizzeria Milano
Pizzeria with great pizza and quirky interior. My favorite place, which I usually end all my trips to Sochi with.
More details.
Pizzeria with great pizza and quirky interior. My favorite place, with which I usually end all my trips to Sochi. More details.