Pizzeria Sicily in Sochi is one of several dozen restaurants in a huge chain. There is one more «Sicily» in Sochi, in the Adler district, and I visited what is on Navaginskaya street. I got there after I talked to local guys and asked them to show something modern, but at more or less adequate prices. Those, without thinking for a long time, put me on a car and brought me to Navaginskaya - a local analogue of the walking Moscow Arbat. The pizzeria was not far from the parking lot (which is very tight there), so after ten minutes of walking we already sat down at the bar «Sicily» waiting for a free table.
The content of the article
Pizzeria Sicily
At the entrance to the pizzeria, the workers were making something like a platform, apparently, on the eve of the high season, they were expanding the landing area. At first, we even wanted to go to a nearby establishment, but then the tourist compass worked. In a nearby restaurant, almost all tables were empty, while in «Sicily» people crowded at the door, and through the glass it was clear that the restaurant was packed to capacity. But we were lucky - literally in five minutes an excellent table at the very end of the huge hall was vacated, and I had enough time to evaluate the interior and menu of the pizzeria.
The main and most powerful impression you get already in the first ten meters from the threshold: decor items ideally suited to each other; soft and thoughtful lighting; zoning by tables, but guests do not end up inside office cubicles; a lot of light colors in the details. The owners managed to make a very bright, spacious European place, where it is comfortable to be, communicate and dine. The toilet, by the way, is one for all, but I did not notice the queues near it, as well as the smells.
We ordered a lot and exchanged impressions, so I can say that three out of four people at our table liked everything. Personally, I was not very impressed with the quality of the cuisine and I am not ready to say that in Sicily they cook in some extraordinary way. Quite usual, tasty, but not straightforward. True, I ordered Asian-style rice and it may well be that they are not strong in it, like a pizzeria.
Plus not quite lucky yet with the waitress showing off her dislike. Maybe she was tired, or maybe she didn't like that I asked to warm up my cappuccino (I like hot coffee), I don't know.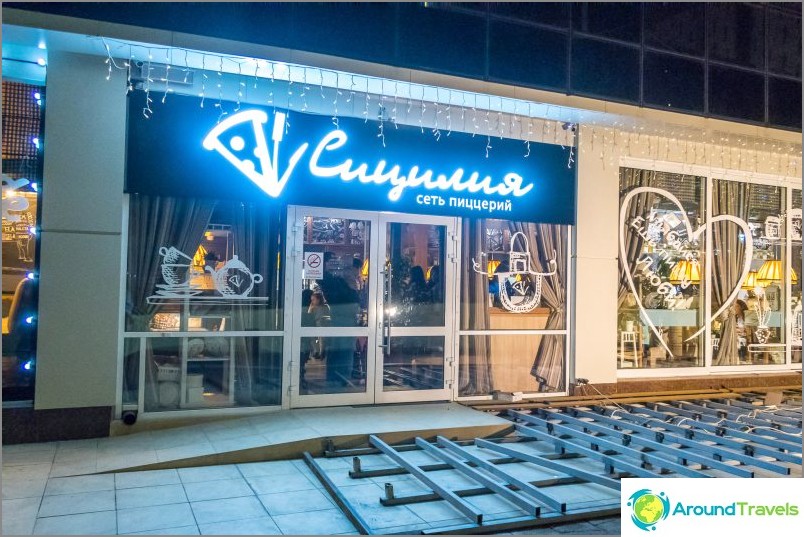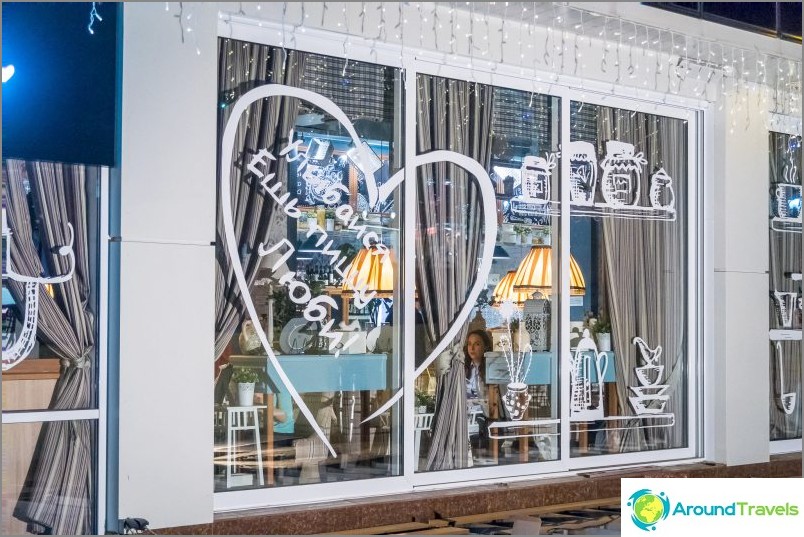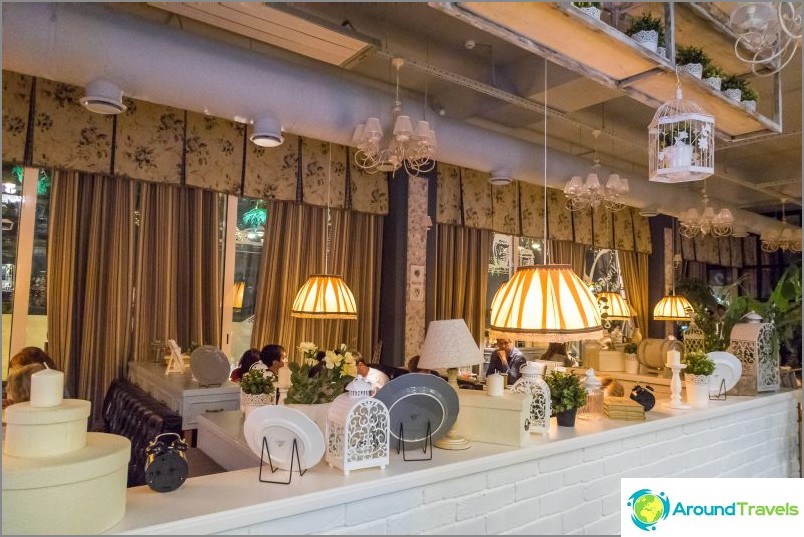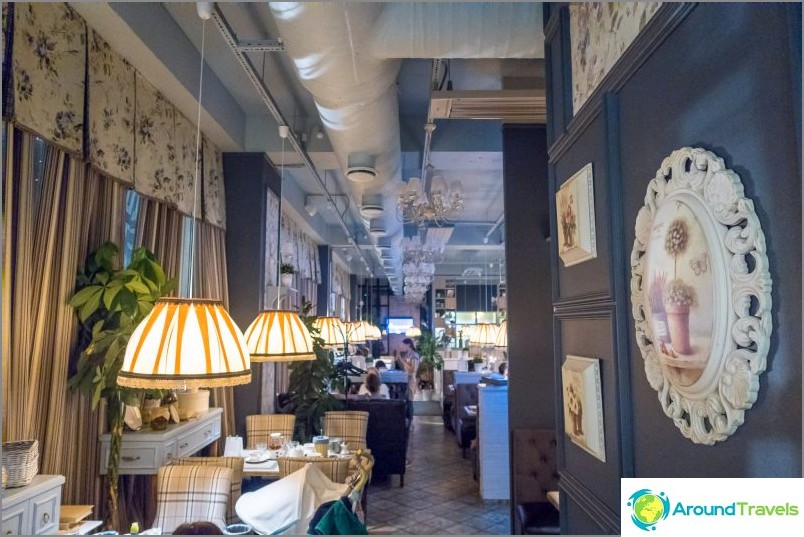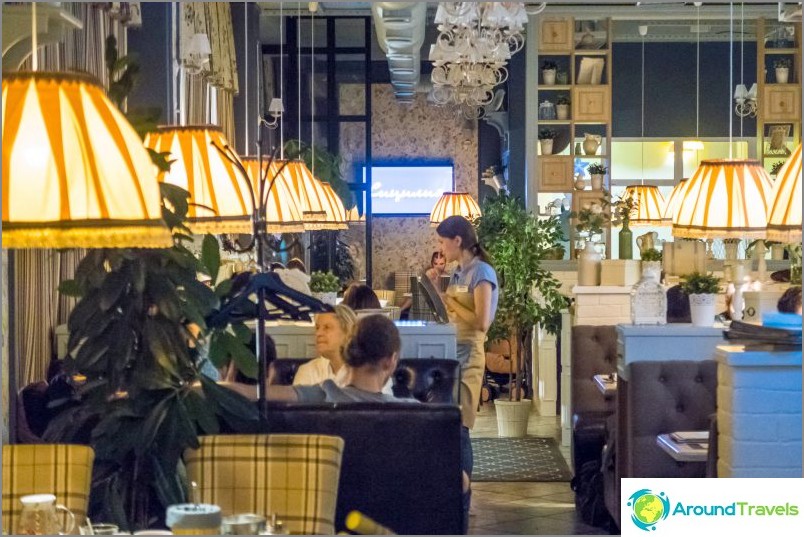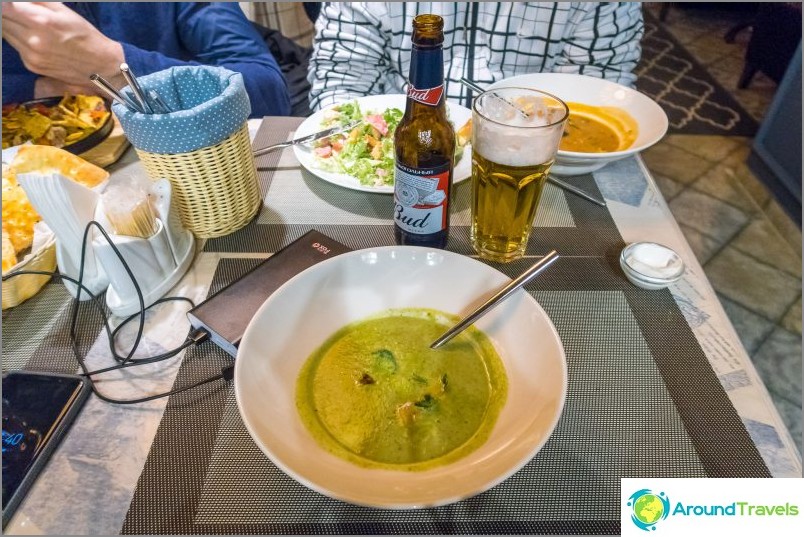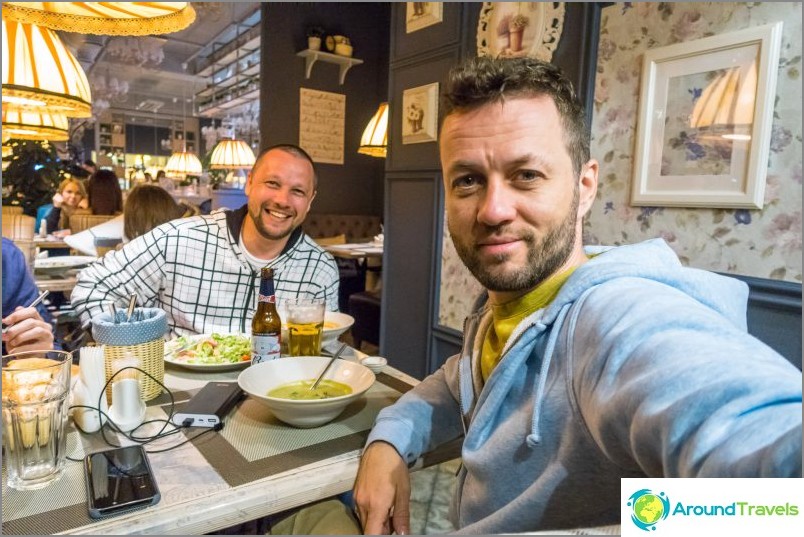 However, as a summary, I want to add that in general I liked everything, I would appreciate it for myself and I will return there again the next time I visit Sochi. I really love restaurants with a similar interior, and I'll write off the gloomy waitress by chance.
Information to visit
Opens daily from 10 am to midnight. Friday and Saturday - until 02 am.
There is no parking near the restaurant, you need to park in the neighboring streets. Ideally, even come by taxi so as not to be shy with non-alcoholic beer.
If all tables are occupied, you can wait sitting at the bar.
Delivery from 10 am to 11 pm.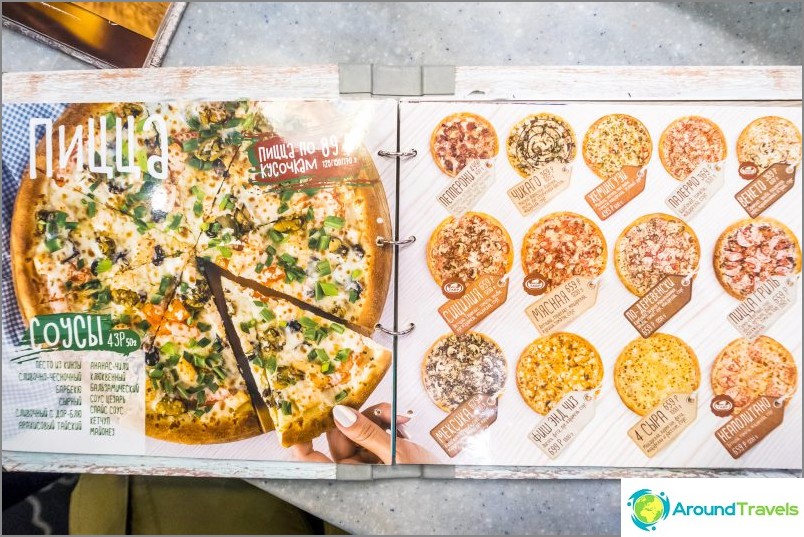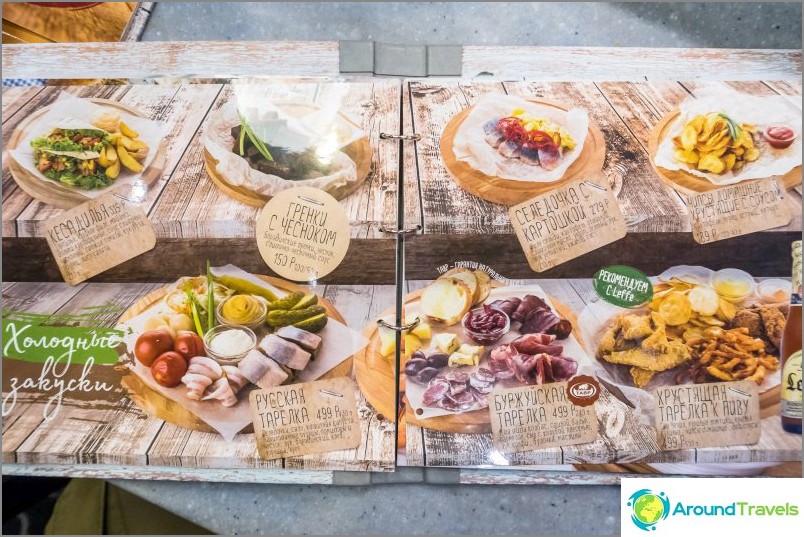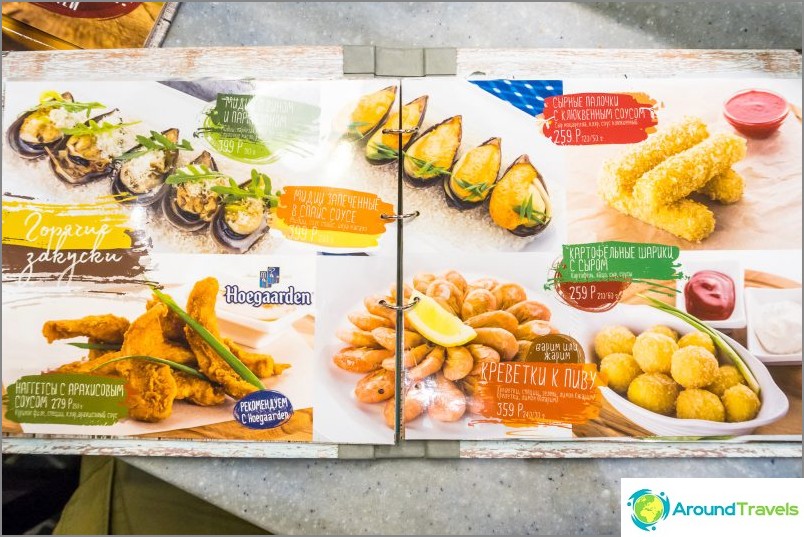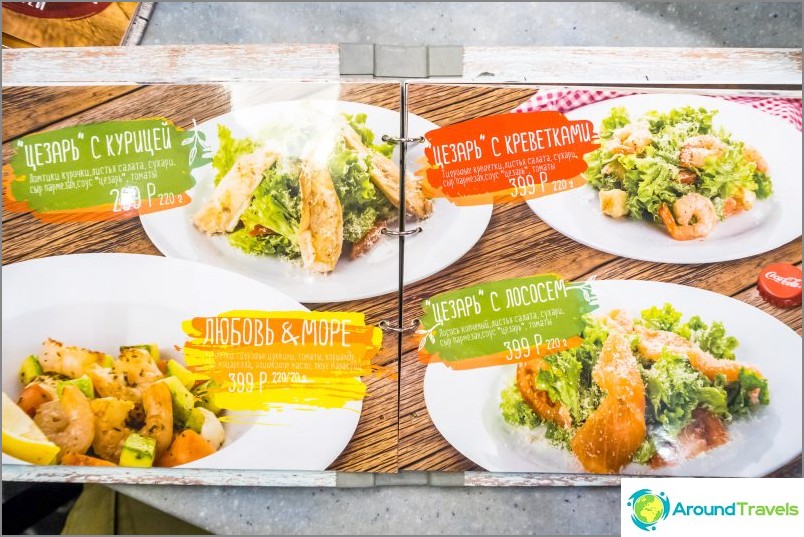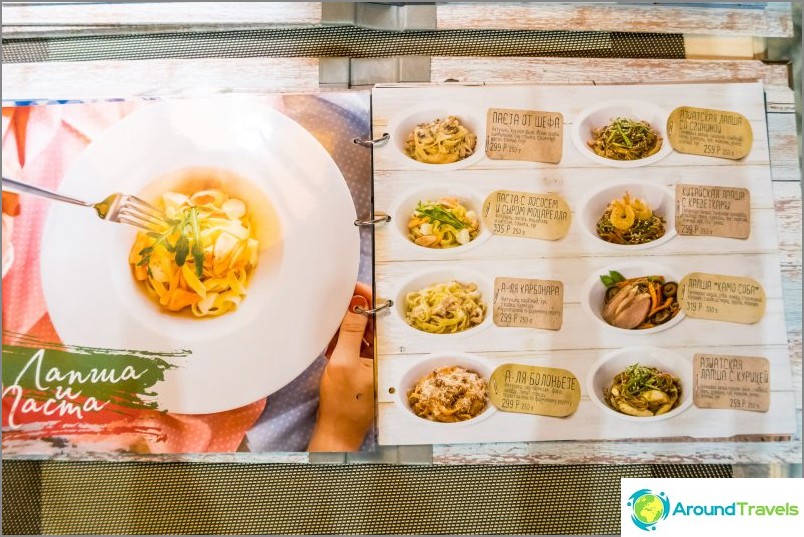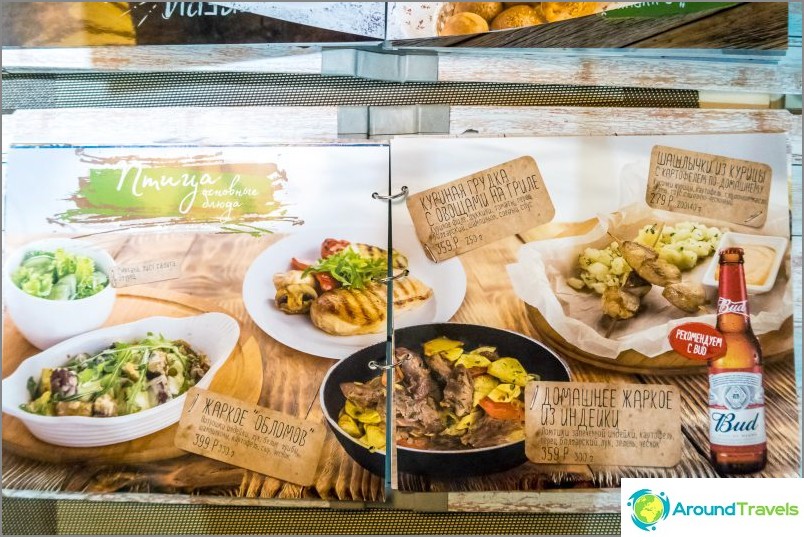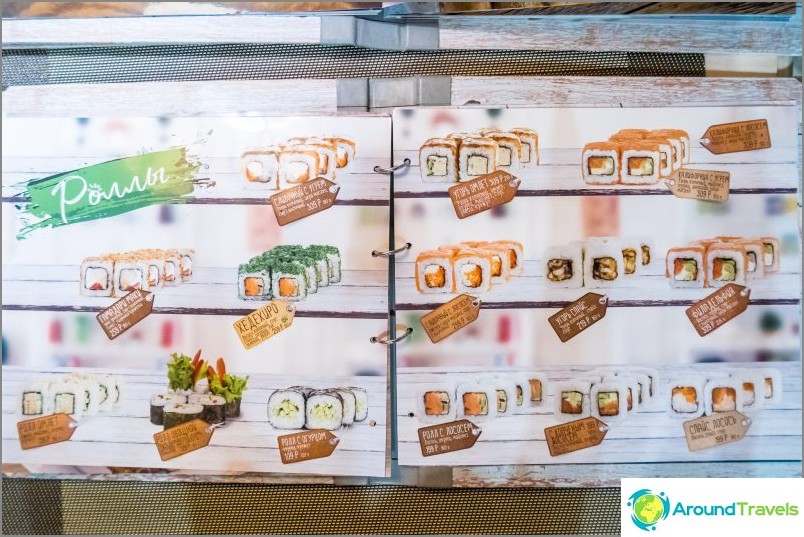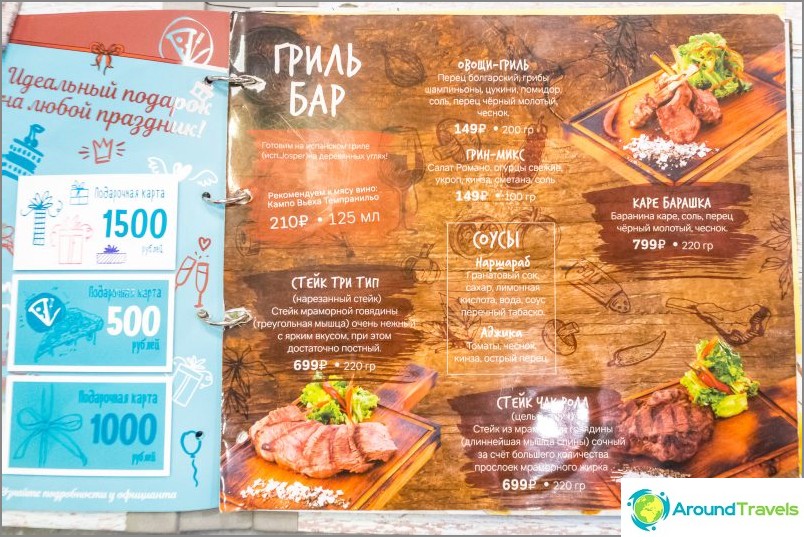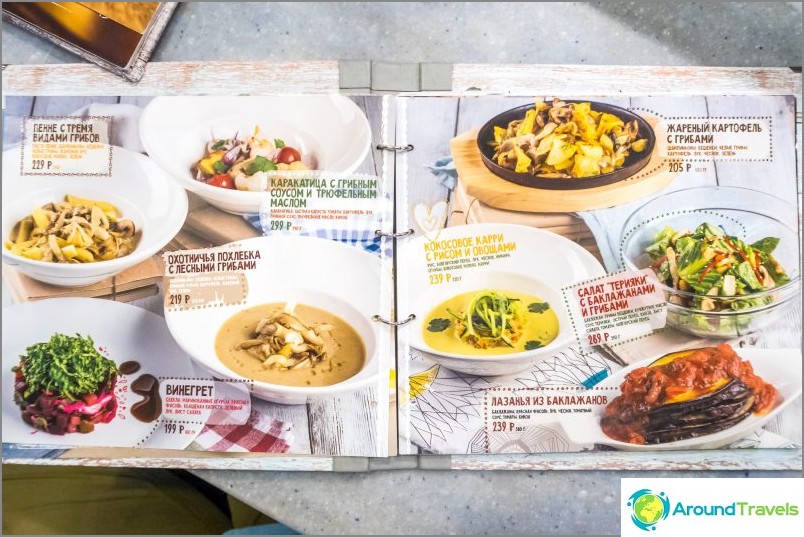 On the map
Pizzeria Sicily
Pizzeria Sicily
A pleasant place with European interiors in cozy cream colors. Great pizza, decent quality of food and some kind of cloudy service. Maybe I just had no luck with the waitress.
More details.
A pleasant place with European interiors in cozy cream colors. Great pizza, decent quality of food and some kind of cloudy service. It is possible that I just had no luck with the waitress.Read More.