When you rent a bike in Thailand, be careful when choosing a rental office, there are scammers among them. The scheme is as follows: you are given a bike on the security of a passport, and when you come to return the vehicle, there is always some small scratch (or not a small one), often in hard-to-reach and not immediately visible places. For example, on the bottom. And for this damage, the distributor begins to demand a large amount, threatening not to return your passport in case of non-payment. Most often, this type of fraud occurs on the islands of Tao and Phangan. I will make a reservation right away, in other places it is not a problem to find a bike rental without a passport deposit.
The content of the article
Rent a bike on Phangan and Tao
Bike rentals and passport scams
I already talked in some detail, how to rent a bike in Thailand, read it. There, and about a driver's license, and about which scooter to choose, and about renting without a passport, and about how to drive a bike. In general, all the nuances. We assume that you already know everything, including that leaving a passport is a bad idea.
The most problematic rental locations are found on the islands of Koh Phangan and Koh Tao. It is there that it is very difficult to find an office that will not require a passport as a deposit. Therefore, on these islands you need to shoot:
- The very case when you need to take a bike from Russian-speaking people living on the island and renting out bikes is the easiest way to negotiate with them and usually they do not breed. If you hit something, then just replace it and that's it. Search in the same way in Russian-speaking groups, usually ads are placed there.
- In a proven Thai box office. But as practice shows, today it is proven, but tomorrow it is gone..
- From whom you rent a house, they do not have to ask for a passport, you already left them a deposit for housing
The tenants explain to the tourists their requirement to leave their passports as a pledge by the fact that they can allegedly escape from the island if something happens without paying and this is such a security measure. In fact, if you are asked for a passport, this is a clear signal to be wary - there is a high probability that they will try to cheat you further for money. Although, nevertheless, divorces are most often found in Phangan and Tao, in other places I have not encountered this, even leaving my passport as a deposit.
And, if we talk specifically about Phangan and Tao, then it's not even about the passport. And the fact is that when you return the bike, they will inspect it from head to toe and in most cases they will try to roll you a fine for scratches. If you left your passport, they will extort money, if you left a cash deposit, then only a part of it will be returned, minus the scratches. Not so long ago, this became a little easier on Phangan, they made a fixed rental price of 250 baht / day (banners hang everywhere on the island) and in the contract they wrote the cost that they would take for each damaged part (the price is 2 times more expensive than the store one). Moreover, they even take it for a scratch, and not in the event of a failure of this part. Like they put things in order on the island, yeah. On the one hand, it's good that the price is no longer taken from the ceiling (they used to break 5-10 thousand baht), but nevertheless, there are still divorces and it is unpleasant to pay even smaller amounts for other people's scratches. Read below my personal experience.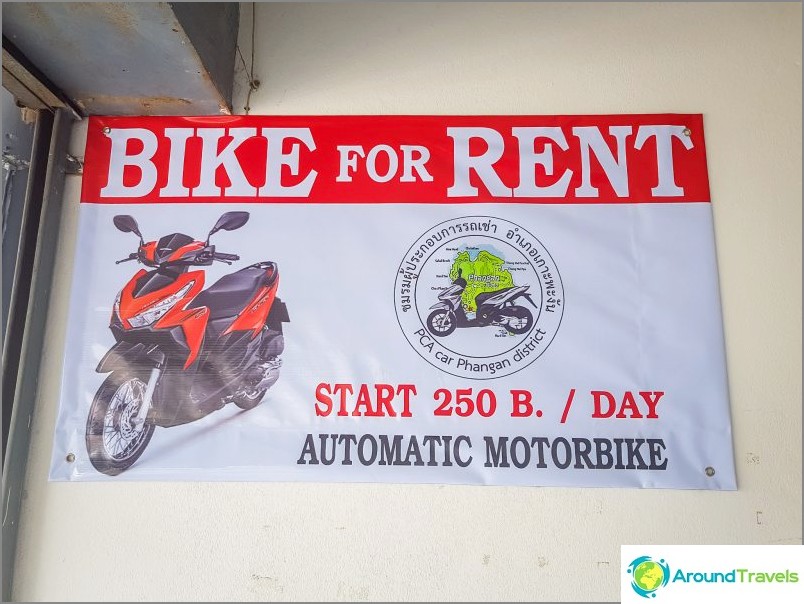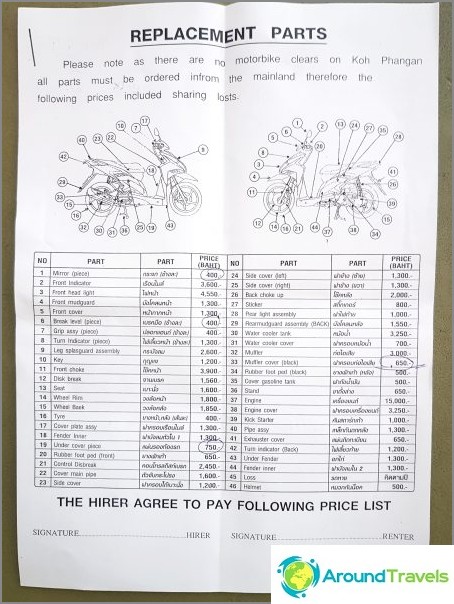 How I was bred in Phangan
When handing over the bike, the Thai technically immediately began to look at the right places and tell me what would happen. Although I have never fallen and generally drive carefully. The maximum that could be was that someone scratched in the parking lot. But I think all this is pure divorce, he rubbed it painfully professionally. 1,700 baht from above for 4 scratches on parts that don't really lose their functionality.
I confess that I myself did not take a VIDEO, but a PHOTO, and I didn't take all the sections, as it turned out. On something apparently just did not pay attention, relaxed too much. However, in this case, the photo was still useless to take, 2 scratches are well and clearly visible in the photos, but the owner did not believe the photos, they say, I took them when I had already scratched everything. Moreover, the files have a date, but in no way, waved his hands and generally did not behave like a Buddhist.
So guys only VIDEO on Koh Phangan and no photos. Moreover, it is continuous and every corner, and so that the owner himself was on it at least at some point in the shooting and also to speak the date in a voice standing next to him. Or, if you take a photo, then so that the owner's hand is in the photo or it is entirely, so that later it does not smear it away. It is not surprising that during the photographing, when I took the bike, the Thais from the rental all hid at once..
By the way, they also came up with a very cool thing - a crack on the plastic part. When you take a photo, and in general you look with your eyes, it seems that it is just a strip. But in fact, this is a crack, you can press and see a crack. Fuck then you will prove that it is not yours, given that in the photo it looks exactly like a strip.
Judging by the reviews, there are plenty of such rentals in Phangan, but nevertheless I will write at least about this one. It is called Kate Motorbike for rent (and in Google Kate Jeep & Bike). If you go from the main pier in Thong Sale, then immediately after 7-eleven, across the road from it (here is the point). There are two rentals nearby, in the neighboring Adam Bigbike you shouldn't take it either, they also breed.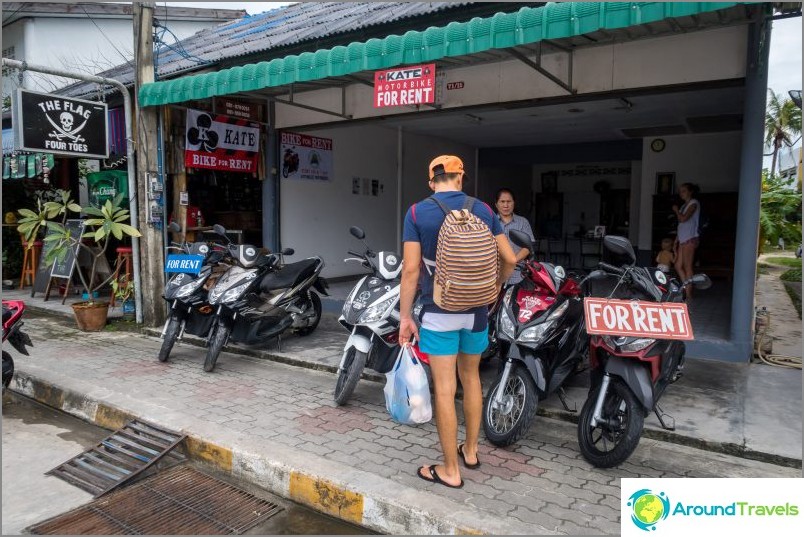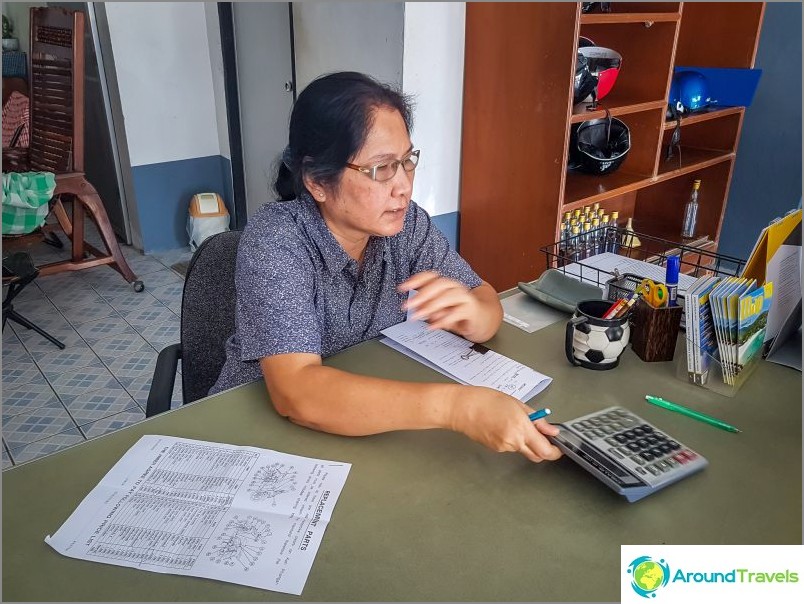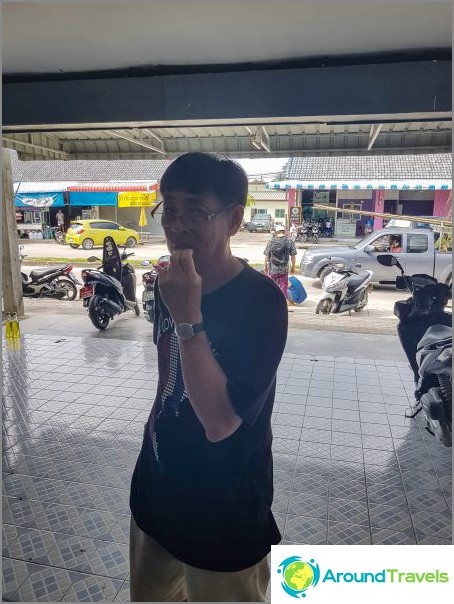 Verified rentals in Koh Phangan
Below is a list of positively reviewed annuities. True, you always need to take into account that everything in life changes and where everything was good for others, someone may not be lucky with the owner of the bike or the situation.
on Haad Rin you can take a bike from the Indians, rent Om Ganesh
rental in Thong Sala (this is a large port on Phangan), directly opposite the road to the port, next to the roundabout
rental in Tong Sala. From the pier where the ferry arrives, go straight, cross the road, there will be a 7-Eleven store. We pass a few meters directly behind the seven, there will be bikes «For rent» next to the cafe on the same side as the seven.
rental in the Chaloklum area. It is called AUTAIN. The owner is Thai, his name is Auten (Uten). But he still asks for a passport as a deposit.
TON rental office in Tong Sala. Located opposite the Top Charoen Optical building, close to the roundabout
Verified offices on Tao
to the left of the central pier near the 7-Eleven store, a row of mopeds is displayed
in the center of Mae Had beach
rental at Island Travel - next to the pier, up the road next to Cafe del Sol
on the beaches of Sairee Beach and Chalok
What to do to get your passport back
What can be done if you gave your passport and they demand money from you for various minor damages on the bike?
Self repair
Just in case, here's to you price list for the most popular parts and works.
The first thing people try to do is replace the damaged part on their own. Some people manage to do it much cheaper. But on small islands, everyone knows each other, so this option is quite difficult to pull off. Also, often on rented bikes there are rental stickers almost with rental phone numbers, or even marked parts (they practice in Phangan). With such a bike you will not be accepted in most services, they will refuse to repair it, they will say go to the dealer. But on the same Phangan there are several services that forget about it and will be ready to fix it, you will have to look for them. I know exactly two: in Chaloklam (if you go from Tong Sala, then from 7-11 to the left 100 meters) and in Ban Tai after the arch (if you go from Tong Sala), there is also Bandon Hospital nearby.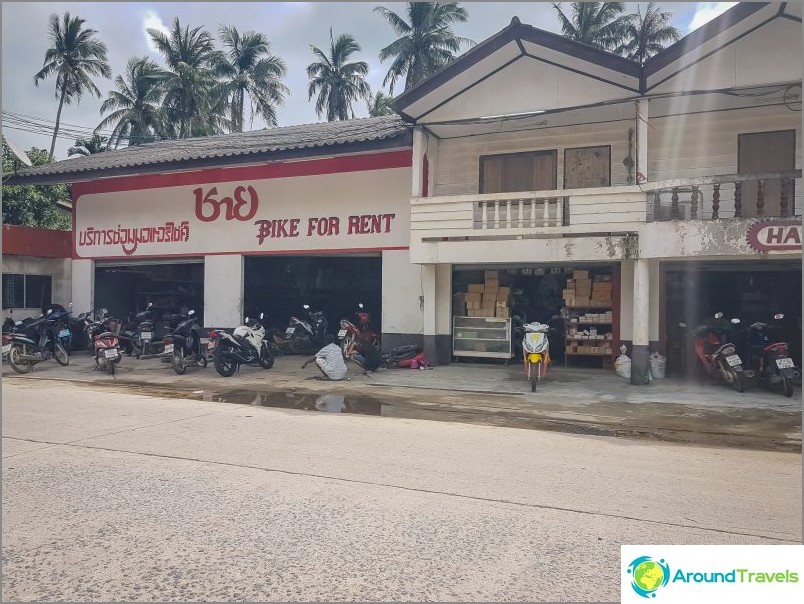 Police
The second option is to contact the police. Again, in small towns all the locals will stand up for each other, so most likely the police will only shrug their shoulders. In fact, in most cases, the police will insist that you decide this issue yourself and negotiate with the owner, so if you have no connections or you do not know how to give bribes, then do not expect help from the police..
Bargain
The third is to try to bargain. With some skill, you can significantly knock down the amount required to pay. Go to the service, make a calculation, and do not forget to smile a little more. You can't bargain without a smile, and even more so, raise your voice and pump your rights, so you won't achieve anything.
As the last argument, we can say that you do not need a passport, turn around and start leaving. Also a good option, it might work. In the end, you can actually fly out of Thailand with a return certificate, without a passport (like lost).
How not to do
It is much worse if you start to follow the pattern «an eye for an eye» and decide to teach the scammers a lesson on your own - without giving the bike away from the island, in any way damage the bike (pour sugar into the gas tank) or even figure out how to spoil the owner of the rental. Such methods are fraught with further troubles, first of all for you. Can solder the same theft. It is better to always act only within the law..
The most effective and correct way
Here is what immigration officer Alex Mf says in a discussion of one of the cases of fraud on the island of Tao (the office is called Euro Shop) regarding the retention of passports in unreliable annuities and other institutions, departure on a certificate without a passport, or a legitimate attempt to return it.
Just give the bike away and don't pay for «scratches». The owner of that office can't do anything. If he still has your passport and he does not give it back, contact the Russian consulate, there is nothing wrong with him, the police should take your passport from him and return it to you. Everything.
For example, did you take 4 bikes? Excellent! 4 applications addressed to the Russian Consul in Bangkok, email. mail and tel. is available on the website of the Embassy. The subject of the message is the illegal withholding of passports of citizens of the Russian Federation, the inability to return to Russia due to the withholding of passports, fraud put on stream, the inaction of local authorities when contacting them. When withholding passports, the consulate reacts quickly. Now there is a direct hotline of the Embassy of the Russian Federation with the Main Directorate of Police of Thailand, this can be done via it.
To receive a START (certificate of return), one must have a police report on the loss of a passport. That is, a statement to the police must be made in any way. And I will declare this must be done correctly, that is, as it is, indicate the illegal retention of the passport and note that the Russian consulate is aware of what is happening. Therefore, you must first notify the consulate about what I wrote above, only 4 points: illegal withholding of passports, inability to return to the Russian Federation for this reason, fraud and extortion of money, negligence and inaction of the local police. All 4 items are required. And the next day go to the police to make a statement and take a report. If this is not done, then you can get under divorce and threats, this is a common thing..
That is, as it is written above, return the bikes as they are and ... then the fact of keeping passports appears, and you are in white. From this position, it will already be correct to act within the framework of the law.
Not yet in the topic of rental, in the topic of an accident. According to the law, the parties to the accident can agree amicably pre-trial, and the police officer must record this in the protocol on the parties' agreements, which will indicate the amount of compensation to the injured party. At the same time, it is considered good form to thank the police officer 🙂
P.S. Be careful not to fall into the hands of scammers!