I tell you where I settled in Bangkok. A hotel with a not very euphonious name. For a few days in total, until I enter the regime and gain strength for my long trip. The hotel is very good, in terms of price / quality / location, it is very even, I could hang here for a longer period. Near the metro, almost the city center, it's easy to get to everything.
It is also a good choice not only for couples and single travelers, but also for families with children, as this is an apart-hotel and the rooms have kitchens, which is usually important, since you need to cook. Plus there is a pool and a good gym. By the way, even a studio is enough, it is large in size, it is not necessary to rent with a separate bedroom..
The content of the article
Reviews of hotels in Bangkok where I've been
Lohas Residences Sukhumvit
Price and booking
Also in Lohas Residences Sukhumvit there are still 1-bed rooms, with a separate bedroom, they are more expensive. But, as I said, it doesn't really make sense, since the area is more than enough.
Alternatively, you can look for other hotels in Bangkok, if you don't like this one - click on the big green button above. There, see for yourself where it will be cheaper, on Ostrovka, Booking or Agoda. I paid 1500 baht per night for the studio. I think that this is a completely normal and adequate price for such a hotel..
Hotels in Bangkok>
Be sure (and I insist) to check for discounts or special offers on the excellent Roomguru service. He will quickly and easily show you discounts in all existing booking systems. In Asia, for example, there are a lot of offers on Agoda.com, which are much more interesting than for exactly the same hotels on Booking.com.
For example, here is a direct link to the hotel: Lohas Residences Sukhumvit
Interior
Photos tell better than words, but I will still say a few words. First of all, the courtesy and friendliness of the staff is striking, they wrote about this in the reviews. Everyone greets 100 times, and during breakfast they come up and ask if anything else is needed. I have been to many hotels in Thailand, not everywhere like this.
Next is the interior itself. It is quite pleasant, adequate furniture is adequate, a good bathroom with a bathtub with a smart toilet, a modern kitchen with a stove, refrigerator, kettle and toaster. There is even a washing machine with a good powerful dryer..
There is not much to find fault with. The only negative is that my air conditioner is a bit old and of course it's dirty. But this is the scourge of all hotels in Asia, it never occurs to them to clean them. There is a safe in the closet, robes hang, an ironing board and an iron. Yes, there is a hairdryer too. Really nothing to add, just enough.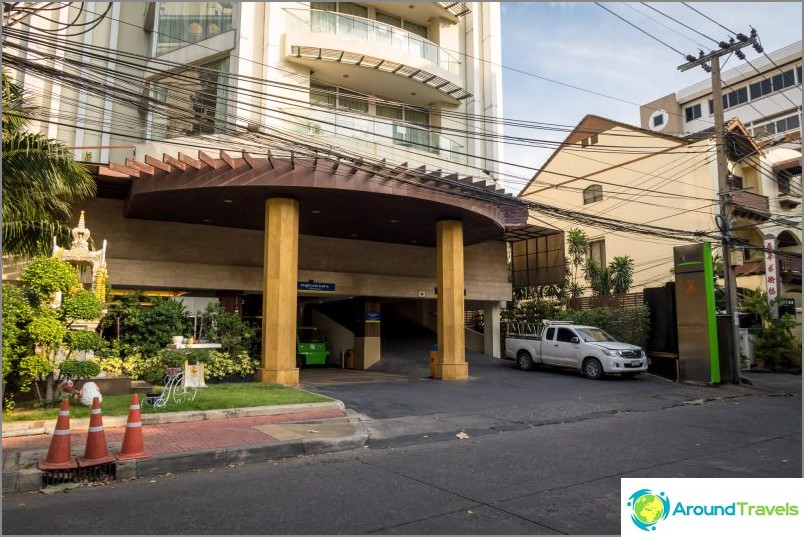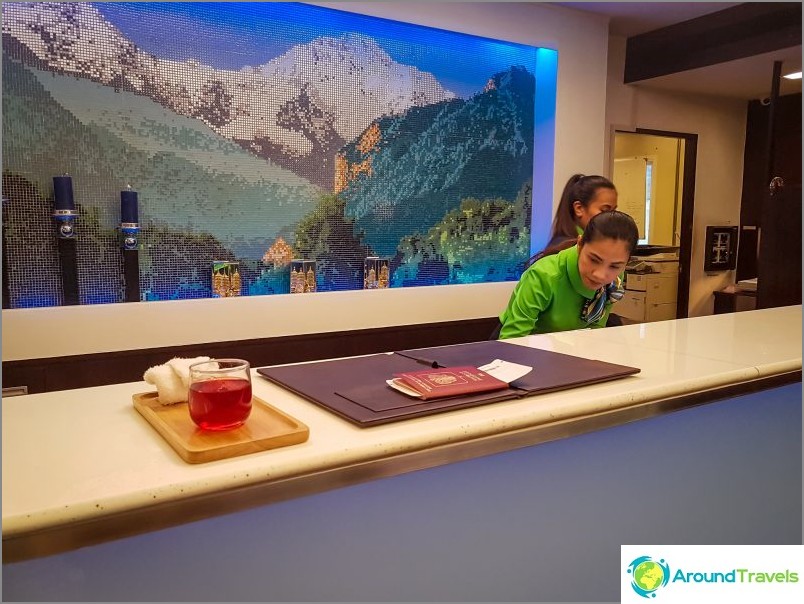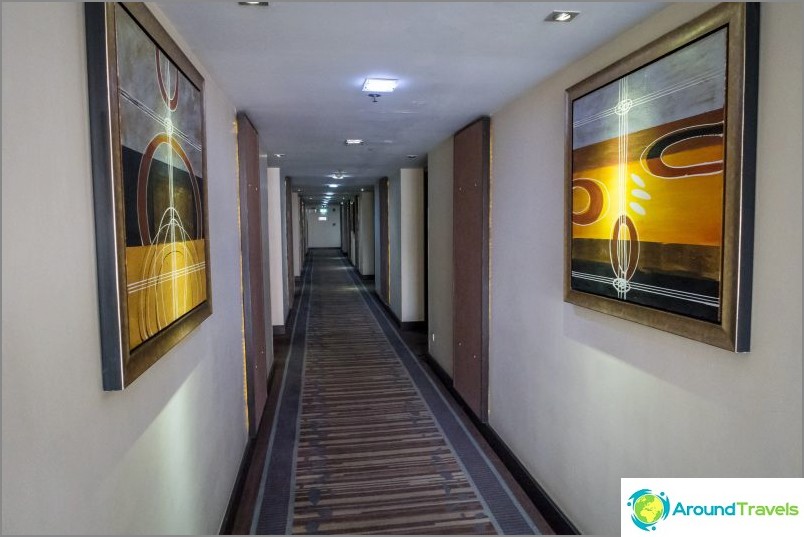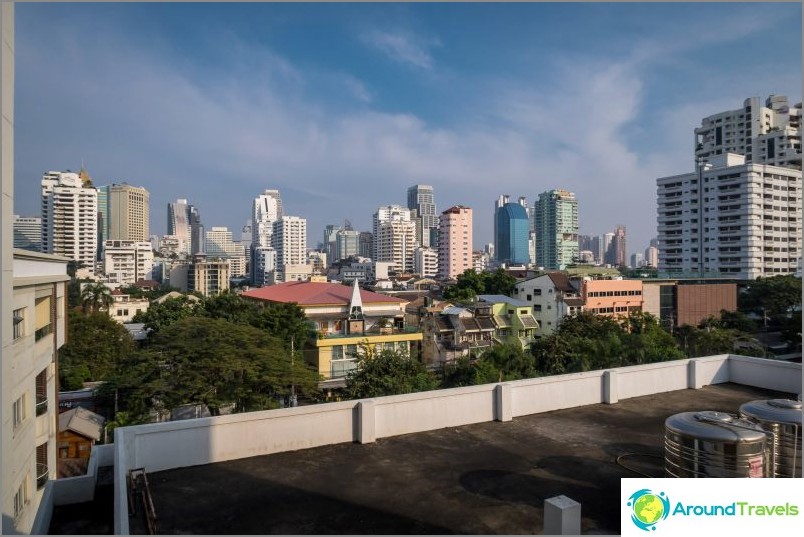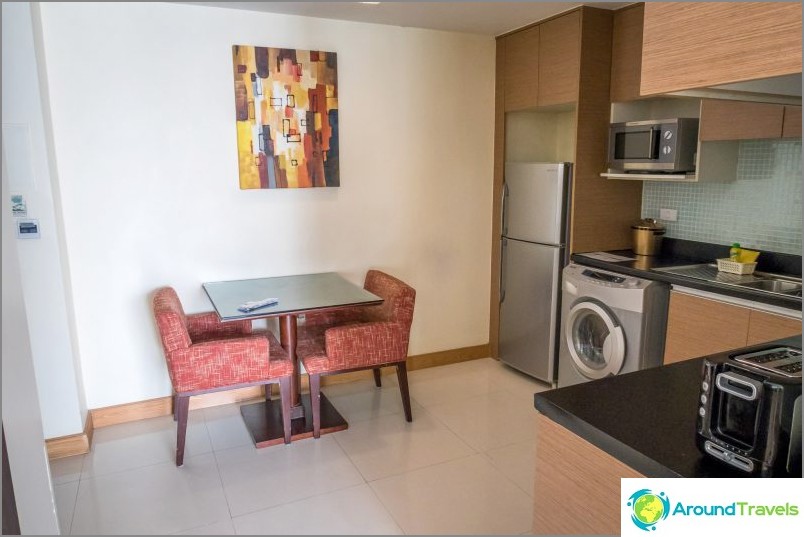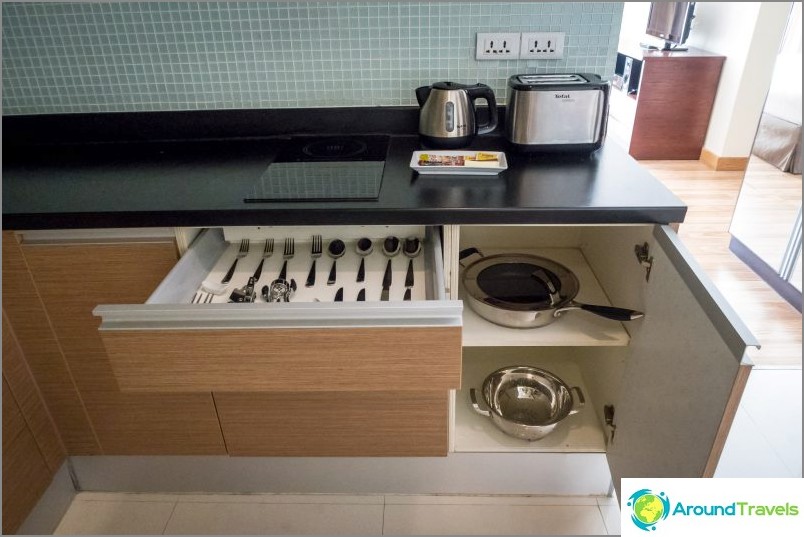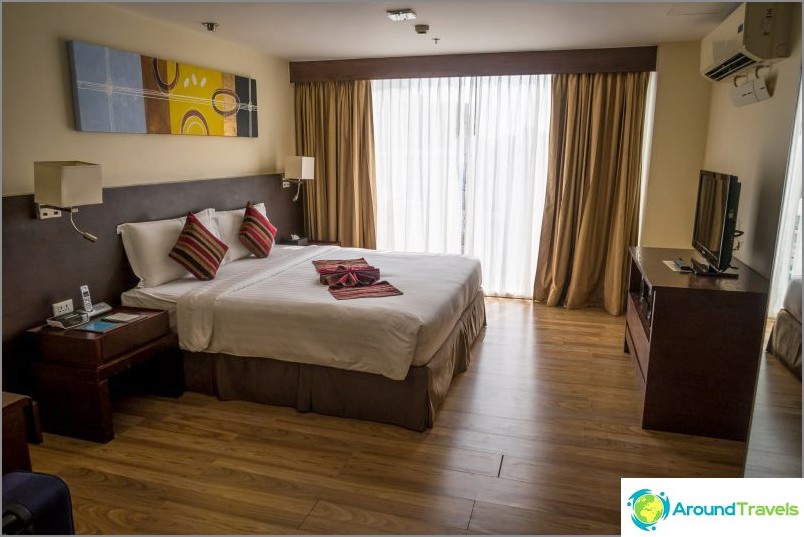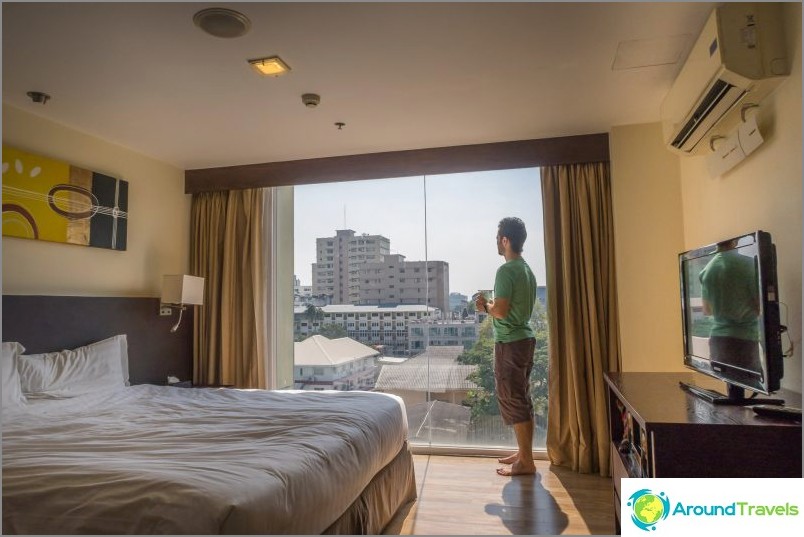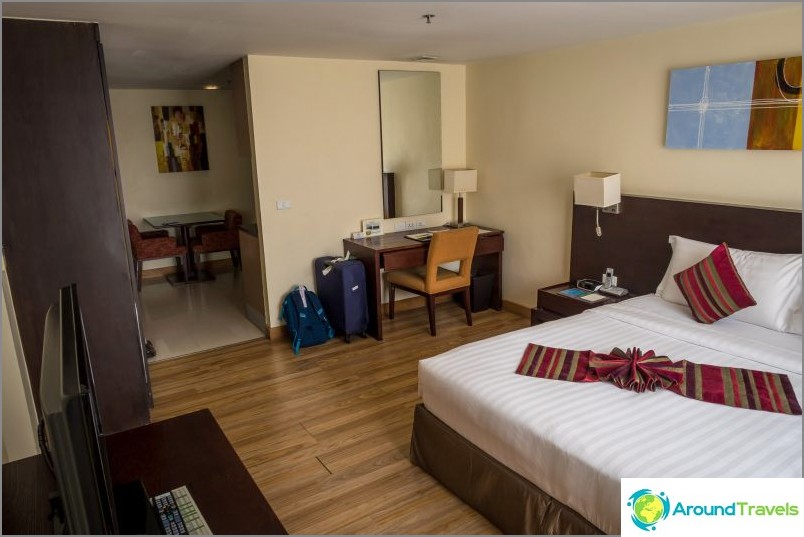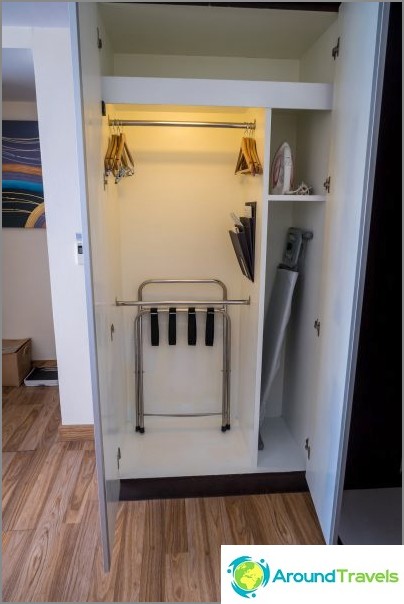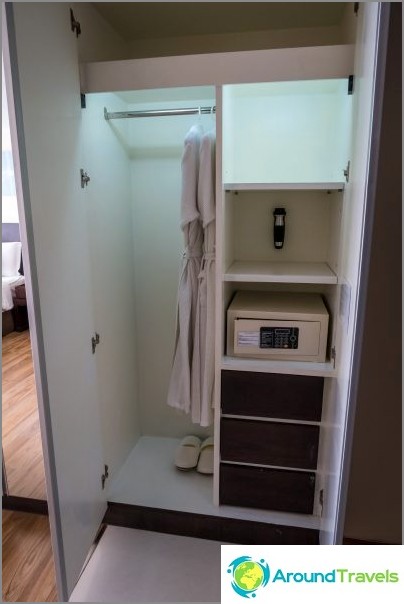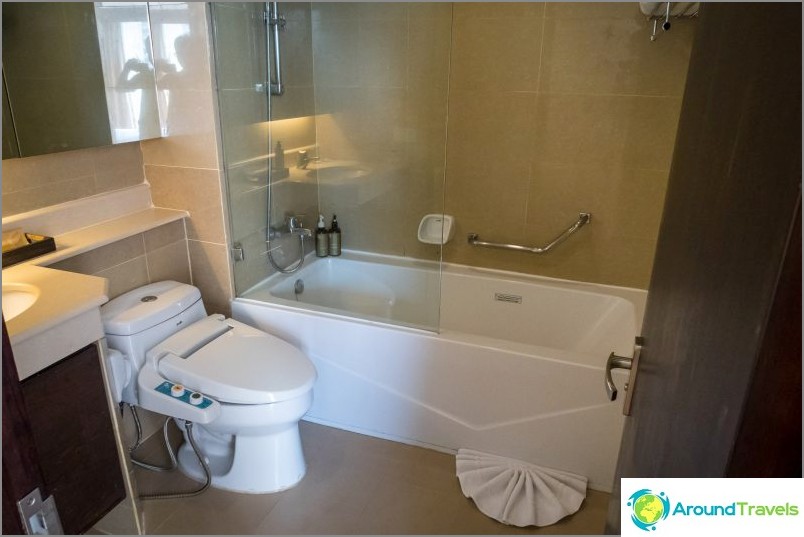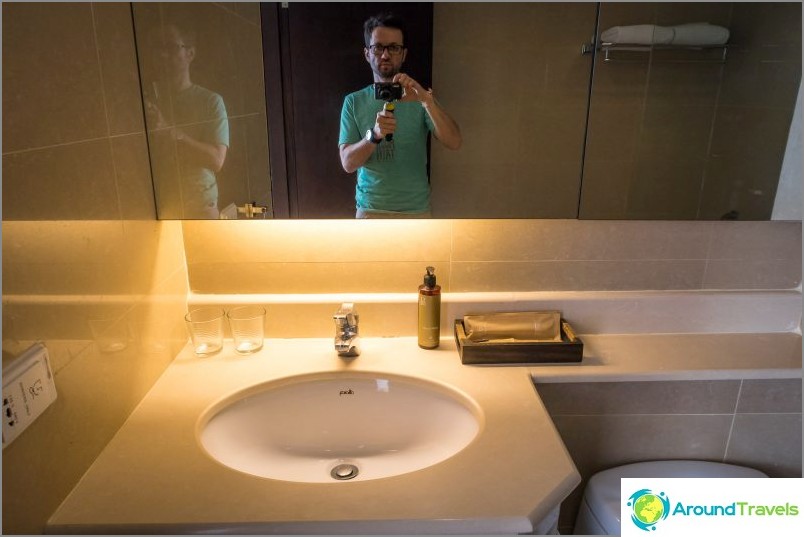 Also, in reviews about Lohas Residences Sukhumvit, they wrote about the slow speed of the Internet. Yes, it is not mega fast, but I am now writing this post, upload photos and listen to music online, for surfing there are enough speeds. True, there is such a nuance, the laptop sees 3-4 points with the name Lohas and I tested 2 of them, and one was very slow, the second was normal.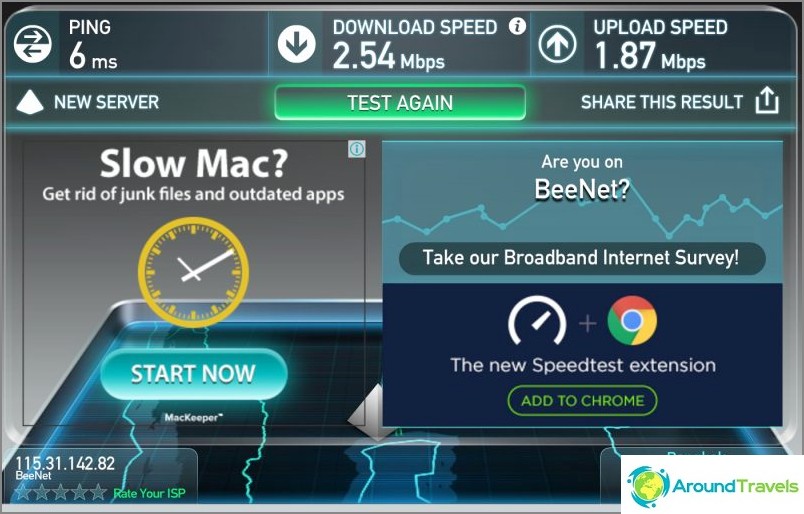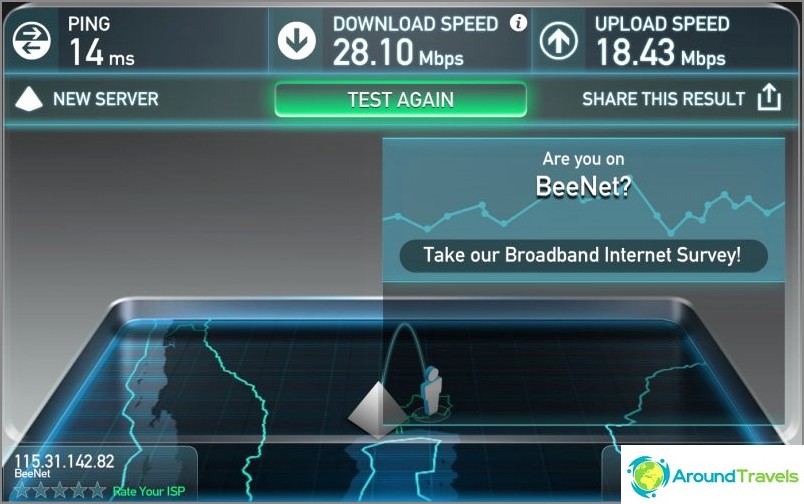 Facilities
The advantage of this hotel is the gym with a large (for Thai hotels) selection of exercise equipment. There is not only a treadmill and a bicycle, but also exercise equipment with weights and even a barbell (Smith).
On the same 10th floor there is a sauna with a jacuzzi (I never went to a hotel, I don't even know how it is there and what) and an outdoor pool on the roof with a view of the skyscrapers. I usually don't go to the pool, but its presence is still pleasing and there is where to sit to think about life.
Breakfast is not included in the room rate and costs 250 baht per person, breakfast time is from 6:30 am to 10:30 am. To be honest, I was skeptical about such breakfasts (although it is very convenient and does not need to go anywhere), but here the breakfast is normal. Your choice: a few fruits (apples, watermelon, dragon), salad vegetables with all sorts of mayonnaise and sauces.
Toast with butter and jam, muffins, fried rice / pasta with egg and vegetables, scrambled eggs, miso soup, cornflakes with milk, rice / pasta with chicken, coffee and tea. By the way, tomorrow is taking place in a very pleasant place on the roof of the hotel on the 10th floor. A cool breeze blows, music plays, the staff cleans up dirty plates and offers to pour coffee.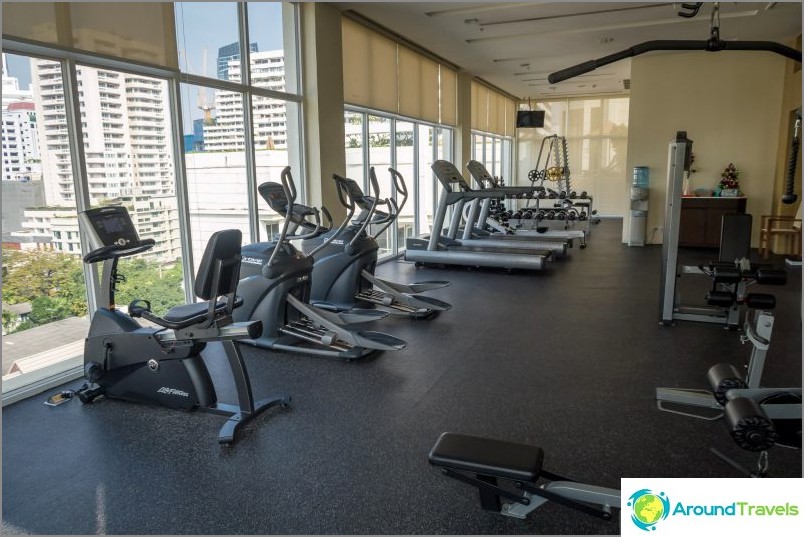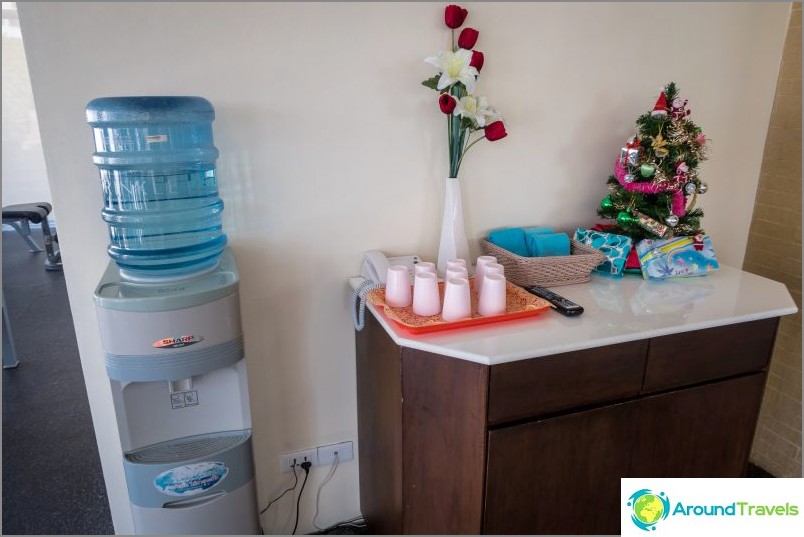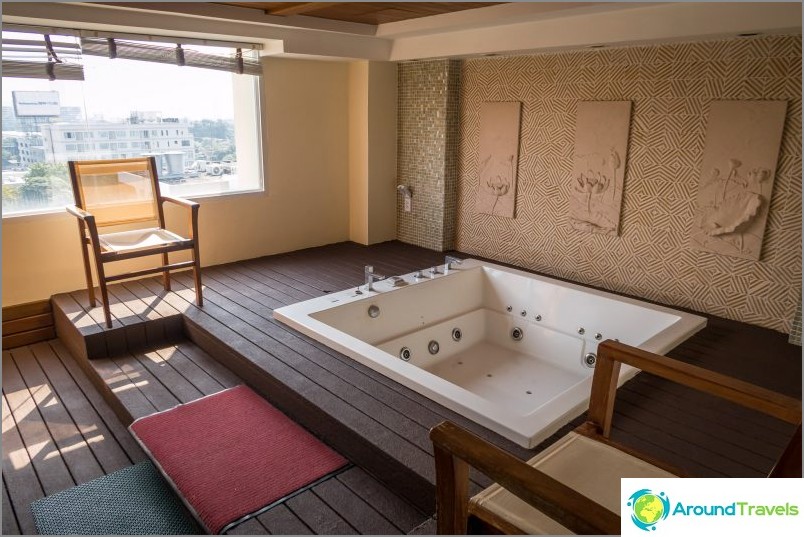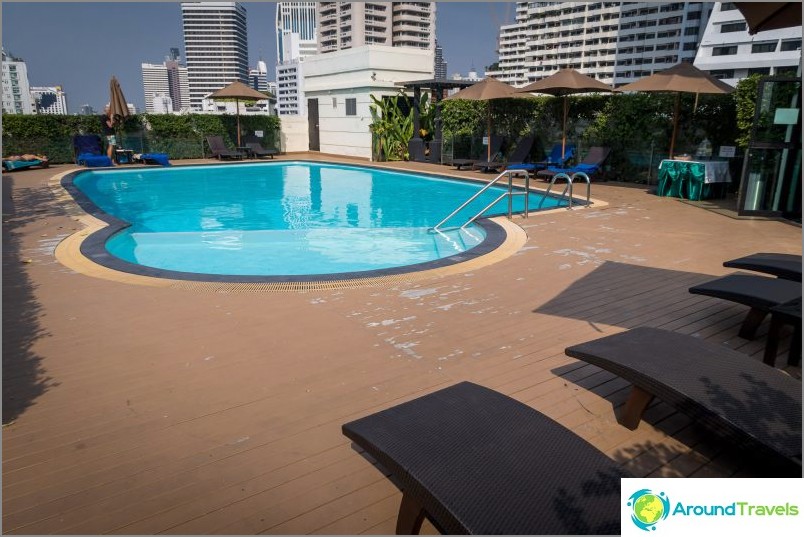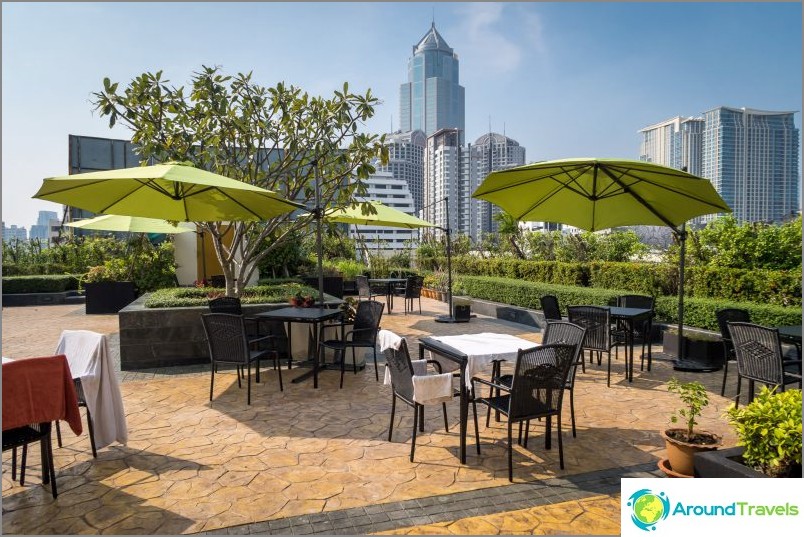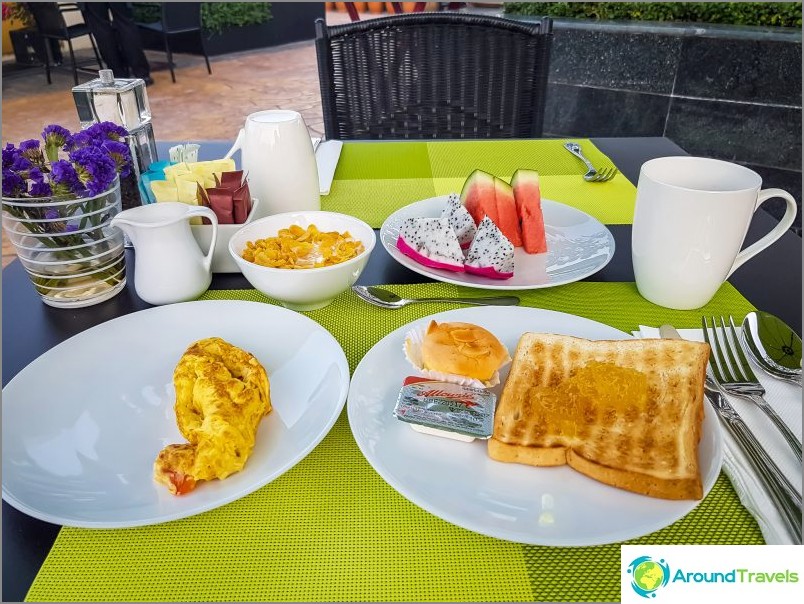 Hotel on the map and location
Address Sukhumvit Soi 2. Lohas Residences is the closest to BTS Nana MRT Station. It takes about 10 minutes to walk from it to the hotel, there is a rather long lane. But! There is a free tuk-tuk shuttle (green electric cars) that operates around the clock. Tuk-tuk arrives at the intersection of the alley with the main street of Sukhumvit.
Then the path to the metro is reduced to a few minutes. By the way, it is clear from the hotel how to go by shuttle, but if you need to go back to the hotel to get a lift, then call 02-120-8188 and call, he will arrive in a couple of minutes. Although, of course, it is easier to get directly from the airport by taxi.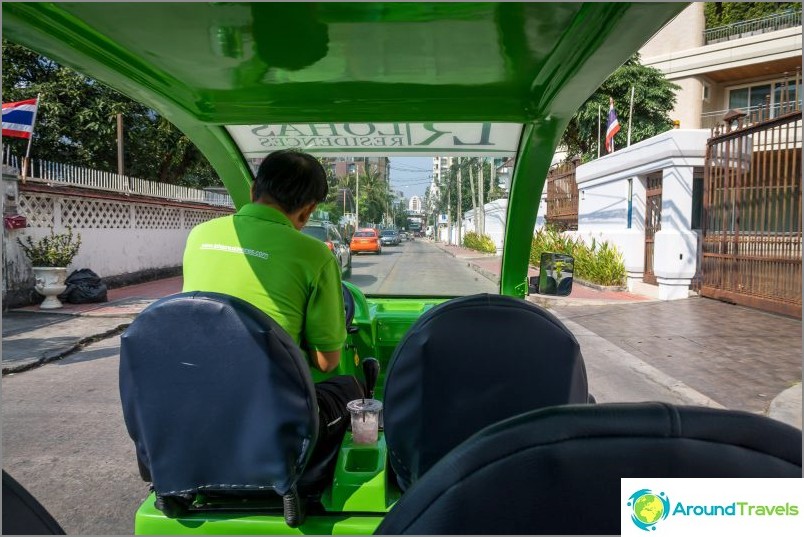 BTS Nana is located in the center of the city and all the shopping malls or attractions you need can be reached quickly and easily. For adult entertainment, there is Nana Plaza right next to it, but during the day you won't even notice that there is something here. Yes, and in the evening too, unless you specifically look for.
Also, through one station near BTS Asok, the well-known Terminal 21 shopping center. By the way, there is a large food court where you can eat, however, there are also cafes on the streets.
Lohas Residences
Lohas Residences
Nice apartment hotel next to the metro in the city center. Rooftop pool, sauna and fitness.
More details.
Nice apartment hotel next to the metro in the city center. Rooftop swimming pool, sauna and fitness. Read more.
P.S. I stayed in a similar pleasant place not far from here - Bless Hotel, I recommend, there is also a rooftop pool with a view.