Another my review of sports headphones from iSport. I have long wanted to test on-ear headphones, both for running and for traveling, and then they fitted me iSport Freedom, which work without recharging 24 hours a day.
First of all, I was interested to understand which headphones I like better, plug-in earplugs or overhead. The experience of gags has already been, it remains to get experience with overhead.
The content of the article
Summary
Description of Monster iSport Freedom on the manufacturer's website. There are all the characteristics, I will not repeat myself.
Used 3 months for running and on my travels. I walked around Moscow in them, went down in the subway, sailed on a yacht, watched movies at airports and on airplanes, used a bluetooth headset instead of a regular bluetooth headset in the car. Especially I even signed up for a subscription to Google Music, since such a booze has gone, a good reason. In short, I tried everywhere where I could.
The conclusion is this: I liked, in principle, the false ears. Somehow it is more comfortable or something, more you feel the isolation from the world and the sound is better, the speakers are larger. Plus there is nothing inside the ear. But bulky, you can't put it in your pocket, you need a bag with you or a backpack. True, they are convenient to wear around the neck, they do not fly off, it is impossible to lose. Well, they sit on the head more thoroughly, they will not fly out when touched with a hand, like plugs.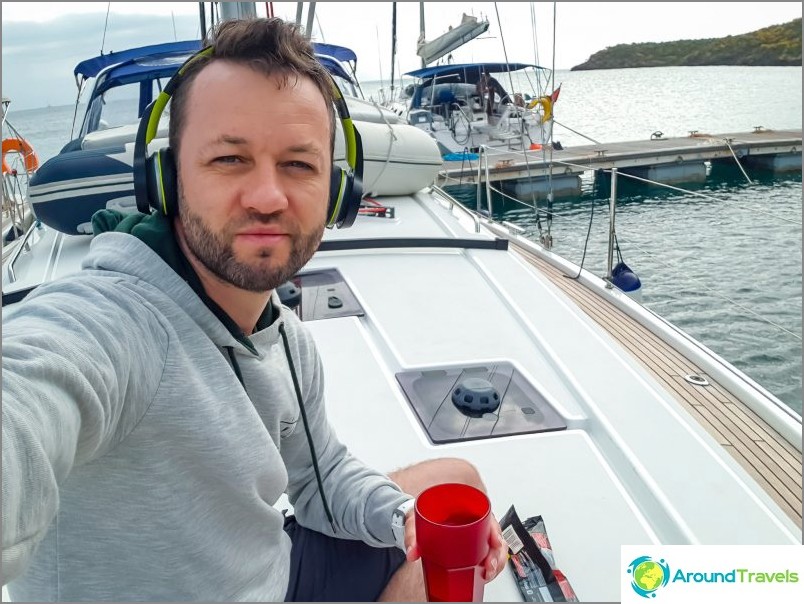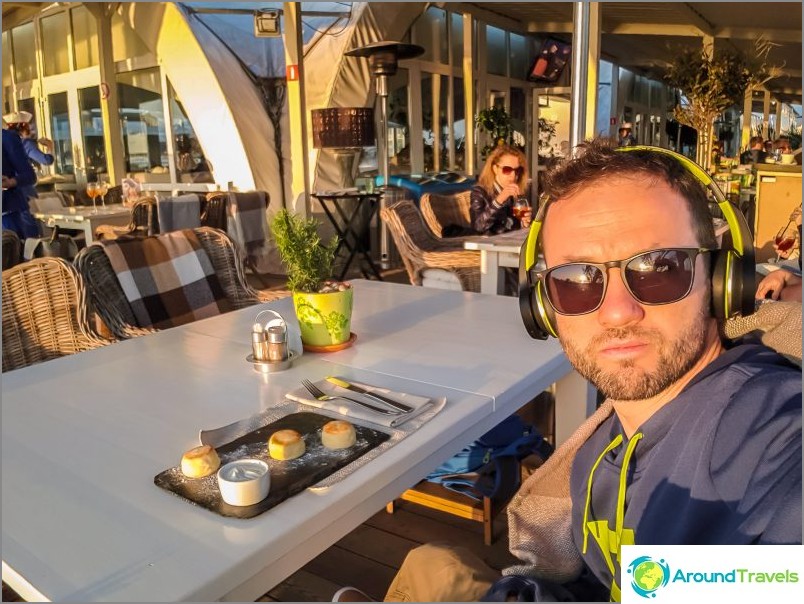 Unpacking
Just in case, a photo of the box and kit, but I will not dwell in detail.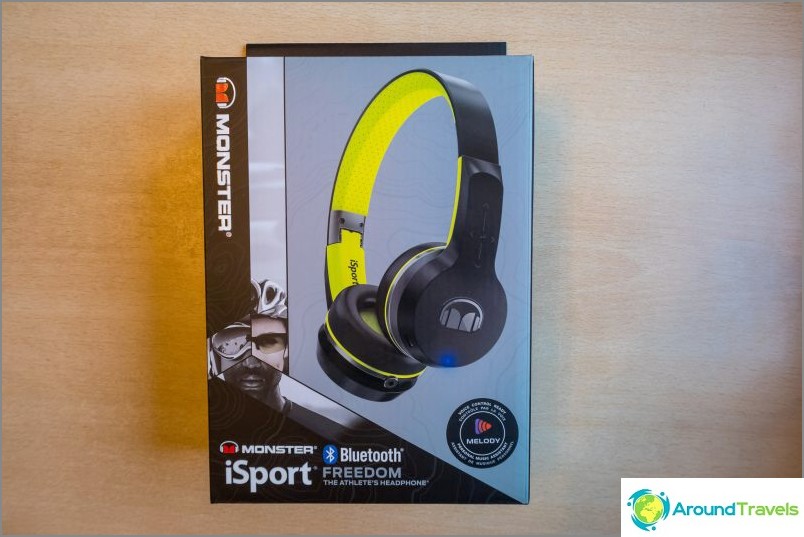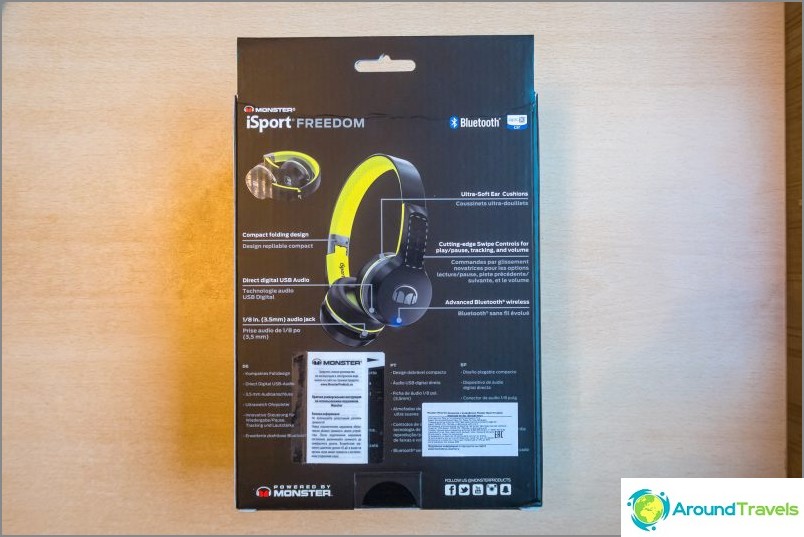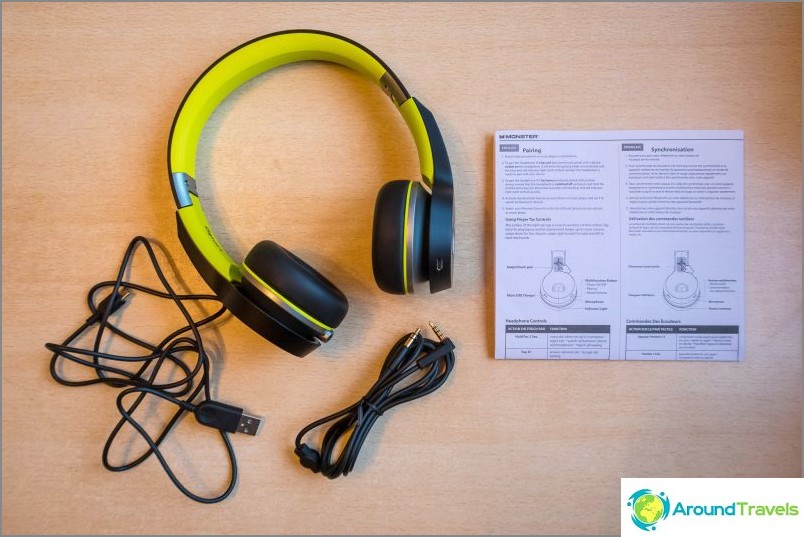 pros
Most importantly, the listening time is 24 hours! This is fucking shit! After the previous plugs, which worked for 4-5 hours, this is just a bomb. It is especially convenient to take with you on a trip, on a plane, more than enough. And I'll say right away that I have ears for about 3 months, and I charged them about once a week, not more often. Yes, I don't listen to them straight every day, because I spend a lot of time at home and I have a speaker, but you really forget about charging, I have never set them to zero.
I personally like the sporty design, not old-school, but exactly like this: streamlined plastic with colored inserts. Although Marshall Major II was still attracted, despite the design, the reviews are not bad (but tight). Although for the time being I love sports headphones more, they have sweat protection, and in my case, even in the light rain, it means you can walk.
Noise isolation is average. It removes noise well, but they will not be enough for the metro, you have to turn the volume down. For me this is a plus, because it is important for me to hear a little what is happening around.
The phone call is going well. I am heard, I can hear. And then in the reviews I read somewhere that they say everything is bad. I don't know, I have no problems.
There is a connector for wired connection (jack-jack). I know this is important for some, so let it be in the pros, although I don't understand why this is, it's easier to buy wired headphones right away.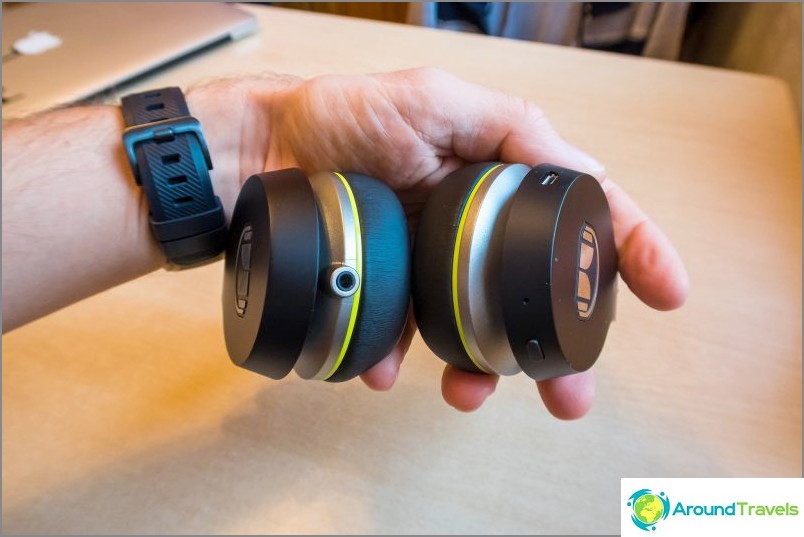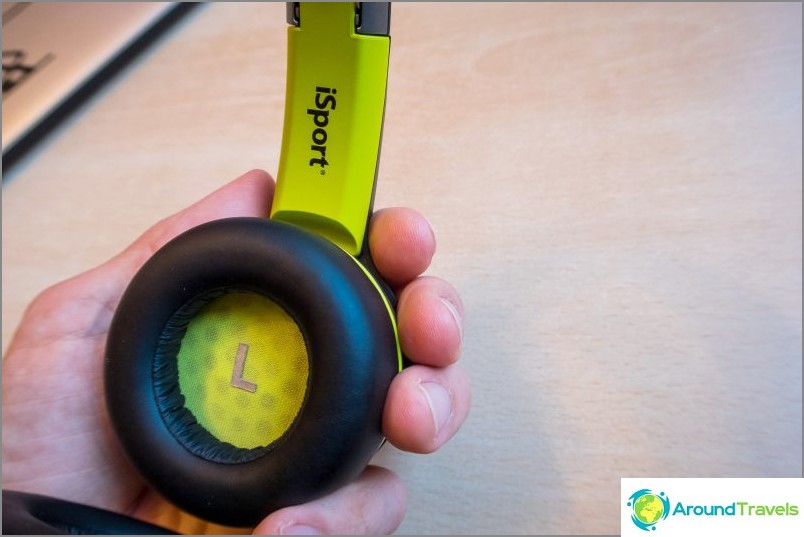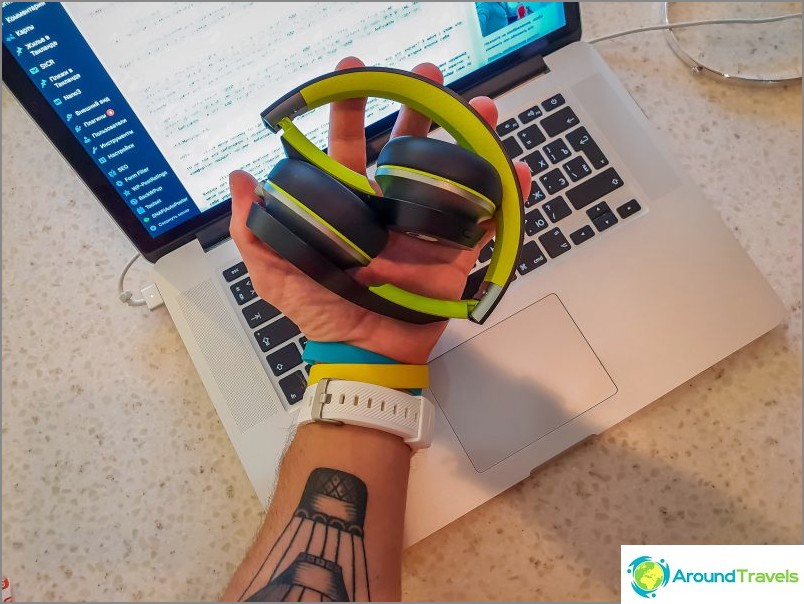 Minuses
For some reason, after about an hour, one ear gets numb and starts to hurt. What does it mean? Is there something wrong with my ear, or were the earbuds incorrectly designed? Unclear. The funny thing is that the second feels quite comfortable for hours. Soft ambush, leather.
Not entirely intelligible touch controls (play / pause, back / forth, answering calls) on the earpiece. There are no buttons, a single, almost smooth panel. I don't know how it would be better to do it, but the buttons would feel more noticeable. I constantly have random clicks when the headphones are hanging around my neck. The music started and started playing. But in general, the control itself is on the bow / ear is convenient, always available.
Most likely, this applies to all on-ear headphones - when you run and a strong wind blows in your face, then noise is created (the headphones are protruding) and you can hear it quite well.
There is no indicator of the remaining charge, neither on the headphones themselves, nor for Android phones (there are iPhones), you do not know how much they still have left. Why androidovodov cheated, I do not know.
Sorry not for Type-C, could have done. Although I still have a lot of devices with ordinary microUSB, so it does not matter yet.
The price is high, not a budget product at all. In the US, they cost less, which is also unpleasant. And, it seems to me, it is the price that will scare off the most buyers.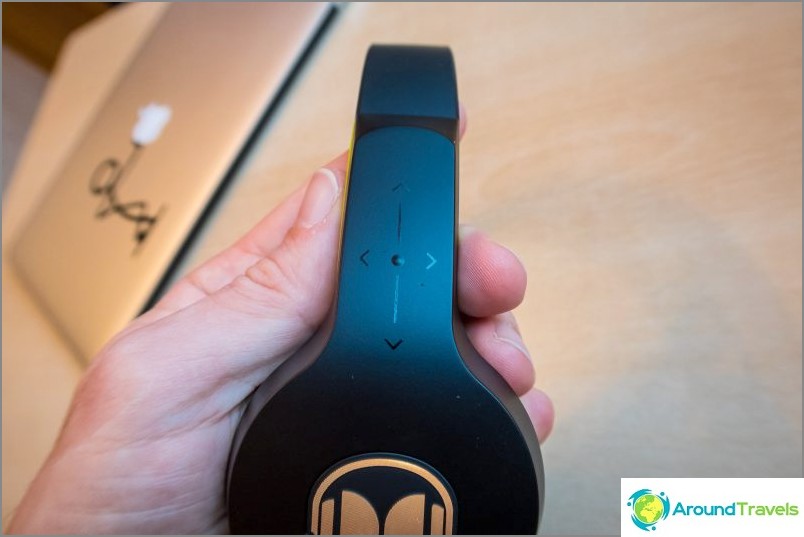 P.S. What kind of headphones do you use, in-ear or on-ear? What specific models would you recommend up to 10 thousand rubles?