The beach is located 20 km south of Hua Hin, and is not at all popular with tourists, both foreign and Thai. The fact is that there is no infrastructure at all, but what about without it, Thais love to eat on vacation. Therefore, only those who like a picnic in nature or those who came to see Mangrove park , which I already wrote about, I will not repeat myself.
The content of the article
Beach description
Pran Kiri beach is not particularly swimable, because it is very shallow. To the depth is far to go, if it makes sense at all. Its length is about 1 km and part of it is located, as I said, opposite the Pranaburi Forest Park with mangrove thickets. The other part (to the north) goes along the swamps and abuts against a stone we, near which there are several high condominiums.
Near the mangrove park there is a casuarine forest with picnic tables. A great place to spend a few hours with your family in the shade and eat your own food. They rarely swim here, mostly they just go to artificial islands, they can be reached without problems (maximum to the waist of water).
The coast is littered with garbage in places, but not everywhere, all the more it may have washed away everything a long time ago..
Photo of Pran Kiri beach
Northern part near the condo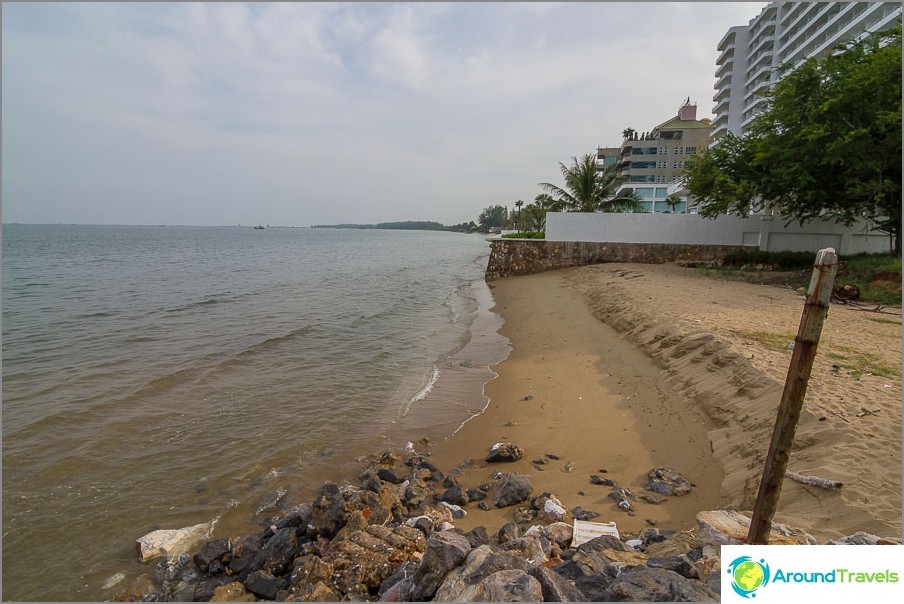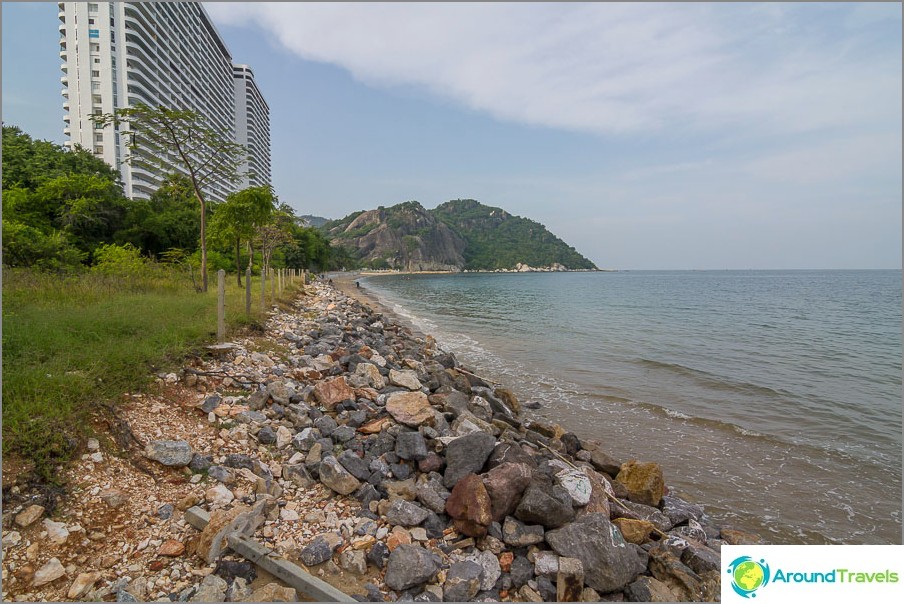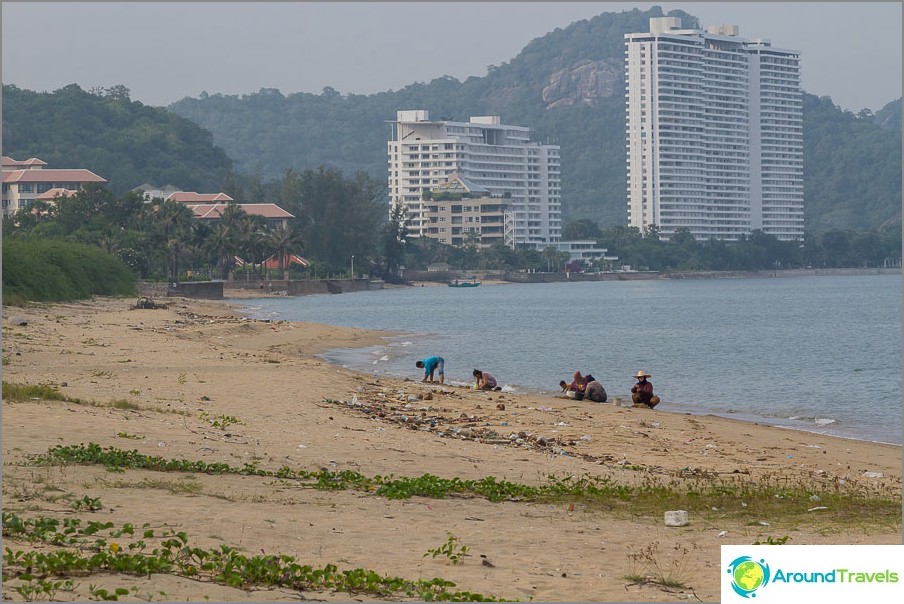 Southern part near mangrove park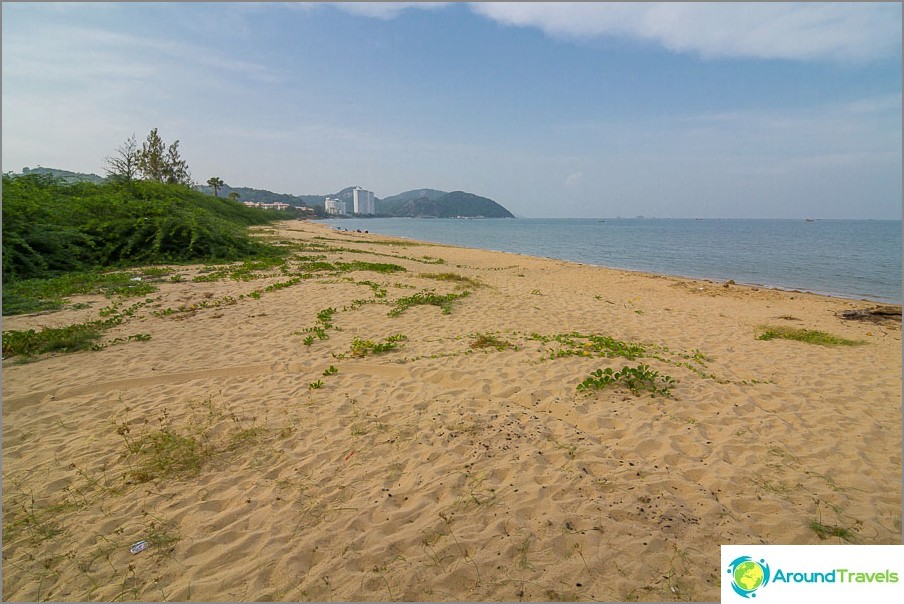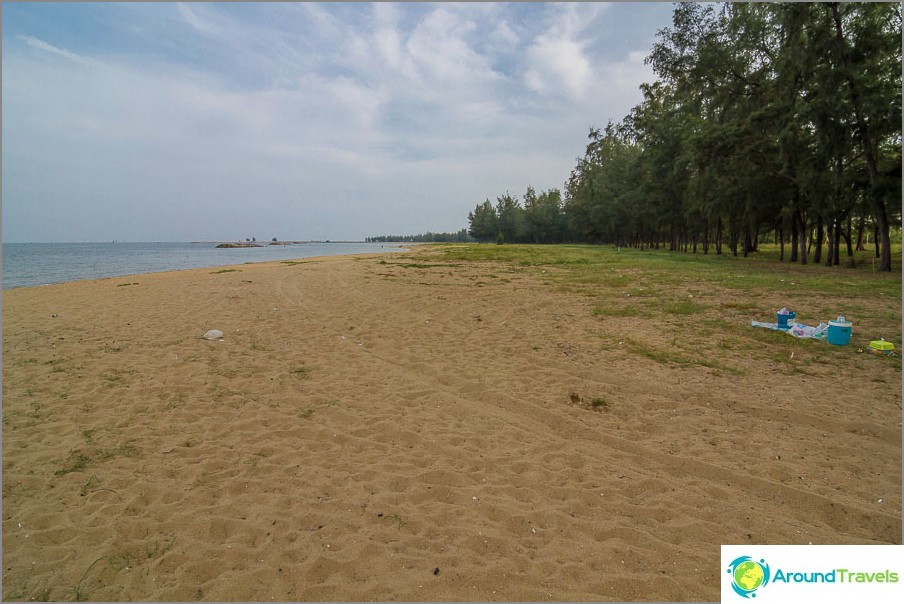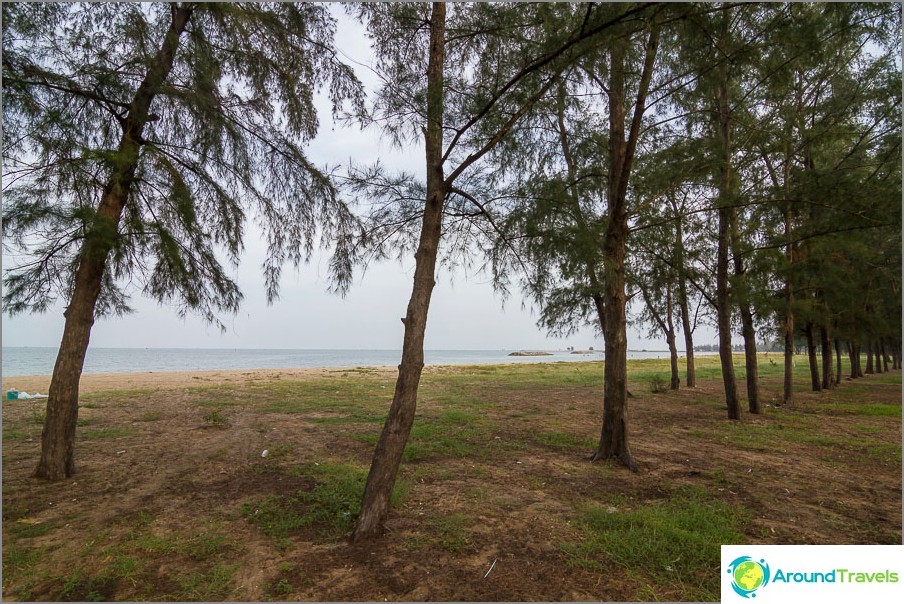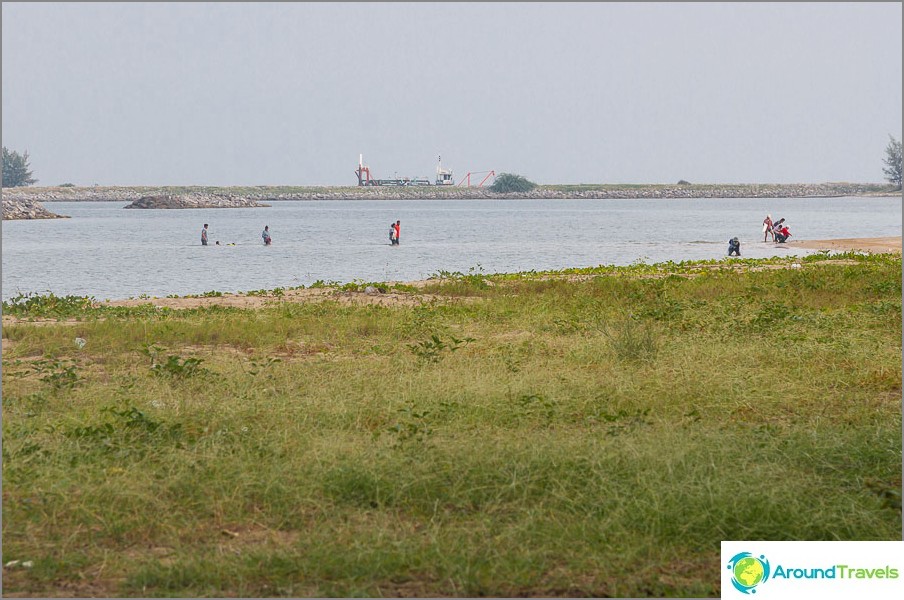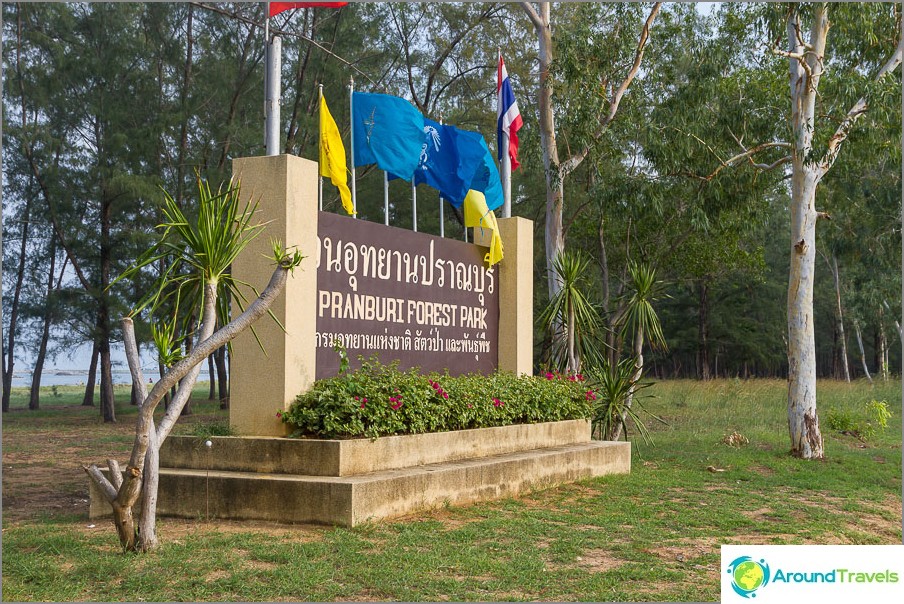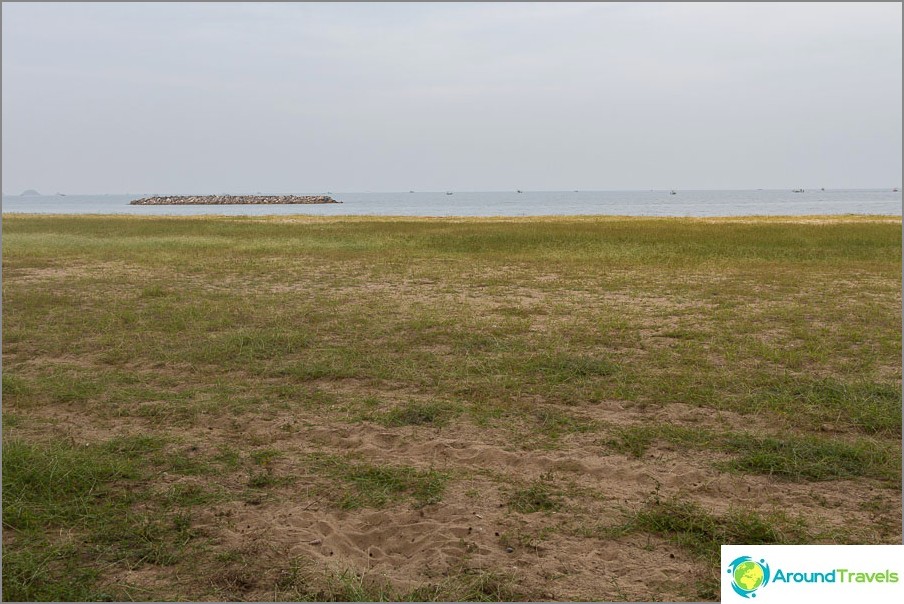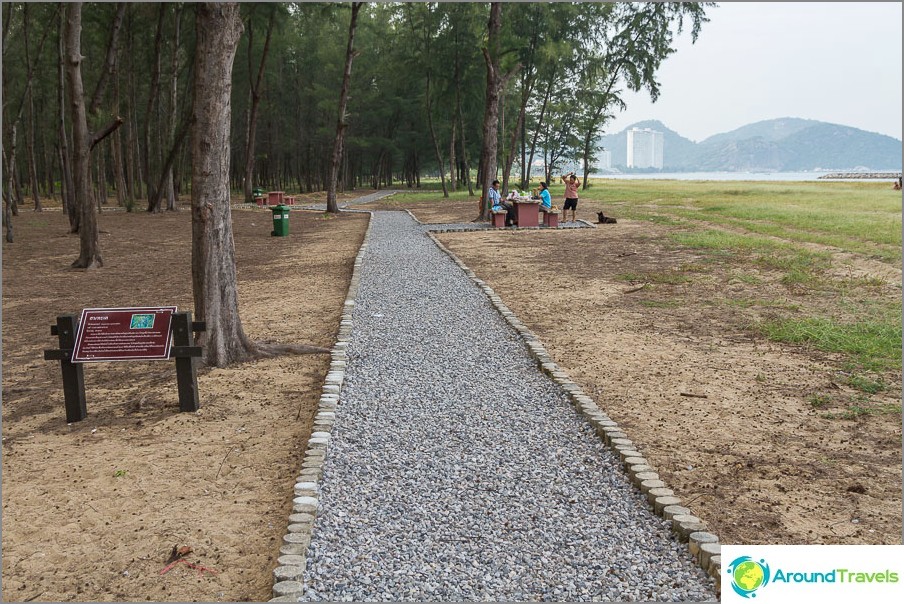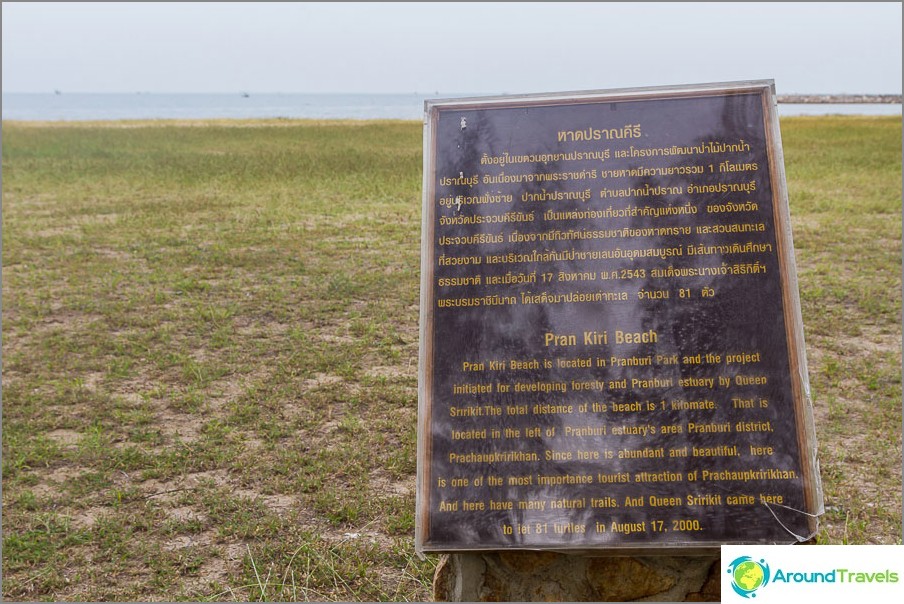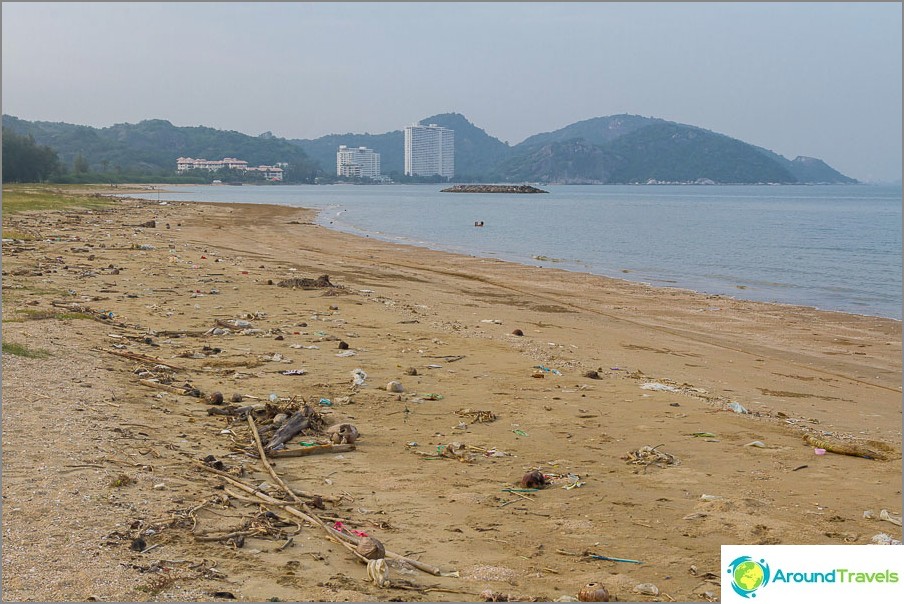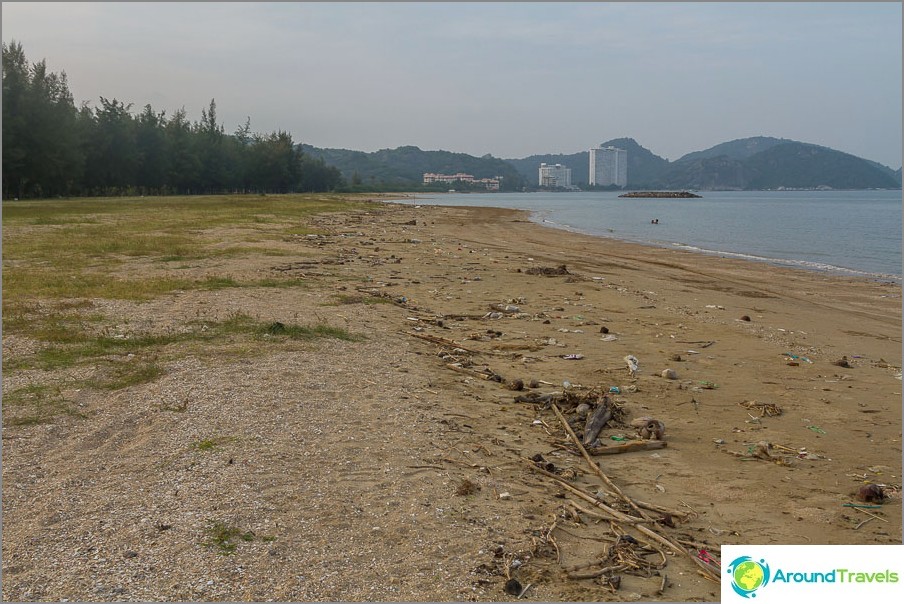 Houses and hotels on the beach
There is not a lot of housing around, if you need it, you can search on RoomGuru. This is a high-quality booking service, where you often come across better deals for the hotel you are interested in. He will quickly and easily show you discounts in all existing booking systems. In Asia, for example, there are a lot of offers on Agoda.com, which are much more interesting than for exactly the same hotels on Booking.com.
Hua Hin hotels>
Beach on the map
On the map, the point is in the place where the mangrove park.
Pran Kiri Beach Map
Pran Kiri Beach Map: