I post a separate schedule of minivans and buses from Chiang Mai to Pai and back. Relevant at the end of 2012, although in Thailand there is little that has changed over the years, so it will be relevant for a long time. Transport starts from Arcade Bus Terminal, from the old building, not from the new one, and tickets are bought there. In principle, I have already laid out how to get from Chiang Mai to Pai, but this mini post is just as an addition.
The content of the article
Minibuses in Pai
Minivans (they are also called minibuses) run almost every hour, buses run less often. If there is no planned influx of tourists due to the holiday, then buying tickets a couple of hours before departure is not a problem. In a minivan, I do not advise you to go in the last places, it is very crowded there, and it can also get seasick, the serpentines there are serious.
Minivan ticket price 150 baht, bus 70 baht.
Travel time 3 and 3.5 hours, respectively.
They go back in about the same mode and at the same price. You can also drive private minivans from Aya Service, a company that rents bikes in Pai, everyone knows her there, she is located not far from the bass station. And then there are minivans in Chiang Mai, tickets for which are sold directly in guesthouses or travel agencies inside the square. The cost of the trip is 150-200 baht, depending on the commission.
Legend in the picture, World Cup is Chiang Mai.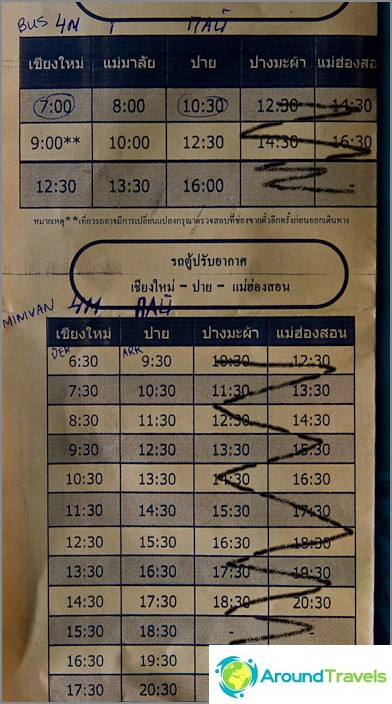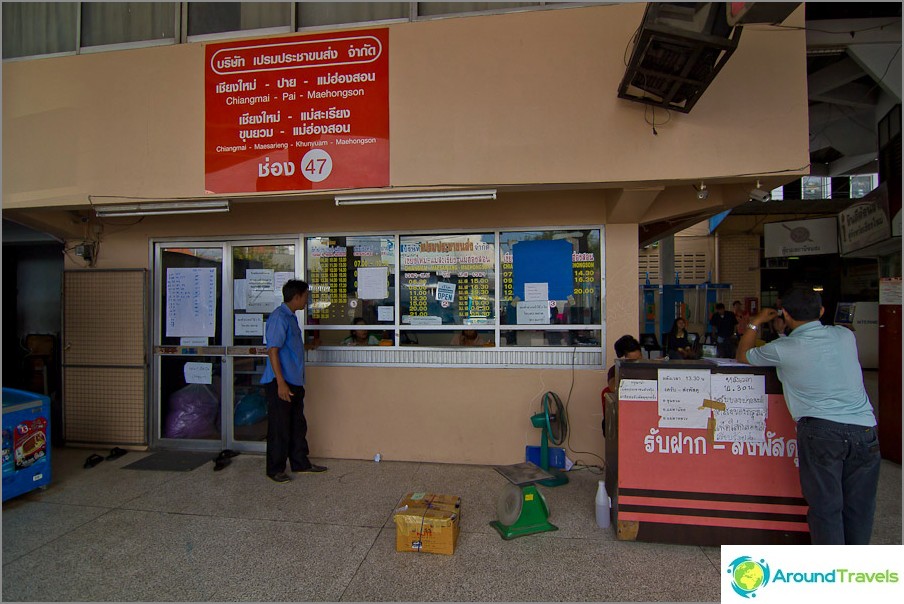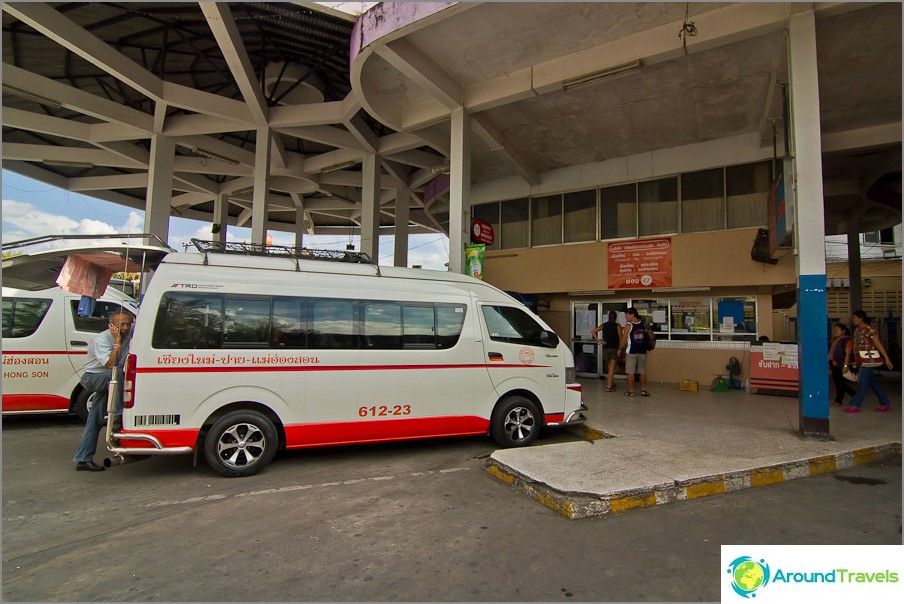 How to buy a bus ticket online
There has long been a cool site 12Go.asia where you can buy bus tickets online. It is currently the only service with this capability. Almost all bus companies are present at it, so there will be a choice. But there are not all directions, only popular ones. You can't buy a ticket to some city in a remote province. Payment by credit card or PayPal, electronic ticket, very convenient!
Bus tickets>
Where is the bus station in Chiang Mai
Arcade bus station
Arcade bus station
Chiang Mai Bus Terminal, Main.
The bus stop of the Nakhonchai Air company is also nearby..
Chiang Mai Bus Station, the main one, and the bus stop of Nakhonchai Air is also nearby..