All jokes aside - on Koh Samui, upon close examination, there is not a single observation deck that would have been organized on such a large scale for the sole purpose of looking at the beautiful landscape. Until 2017, there was still a beautiful gazebo with parking on the pass called «Nathonovskaya Gorka». There was a good view of Koh Phangan, but that lookout was torn down under the spine right after the end of the rainy season. Everything else that is on Koh Samui is either wild viewpoints, or the territory of temples or restaurants. Therefore, the Lad Ko observation deck is considered a must-see for every tourist on Koh Samui, and it is often included in the itinerary of sightseeing tours..
The content of the article
Observation deck at Chaweng Lamai pass
Sometimes - yes, they call it that: lookout at the Chaweng-Lamai or Lamai-Chaweng pass, and rarely does anyone remember the official name. It consists of a large and non-functional gazebo without benches, a small pond with a memorial stone, where the name is written in English and Thai, and is also equipped with a looped staircase that zigzags down to the sea, runs along it and returns to the top.
The place is beautiful, photogenic, spacious, very popular with tourists, so you have to look for a camera position where other people's heads will not bother you in the background. It is better not to come here in the evening, because with the sunset, Lad Ko enjoys the love of local teenagers, and not all of them are in a peaceful mood. In 2014, the rocks near the bottom of the observation deck generally became the site of the brutal murder of a young Burmese girl, but the guides will not tell you about this, of course..
In fact, everything. Come, look, take a photo, take a break from traffic, eat ice cream, make a circle along the path - everything will take about twenty minutes. It is better to come by scooter, because the car may turn out to be nowhere to attach. The place surprises with its constancy, because how many times I have not stopped by - nothing changes. A sacred tree is located 50 meters from the parking lot, you will recognize it by a large number of ribbons, gifts and flowers near the house of spirits, and also passing vehicles are constantly honking here. Beating spirits is a purely Thai version of simplified prayer, so no one forbids you to support the tradition. Well, what if. On Koh Samui's roads, any insurance is useful.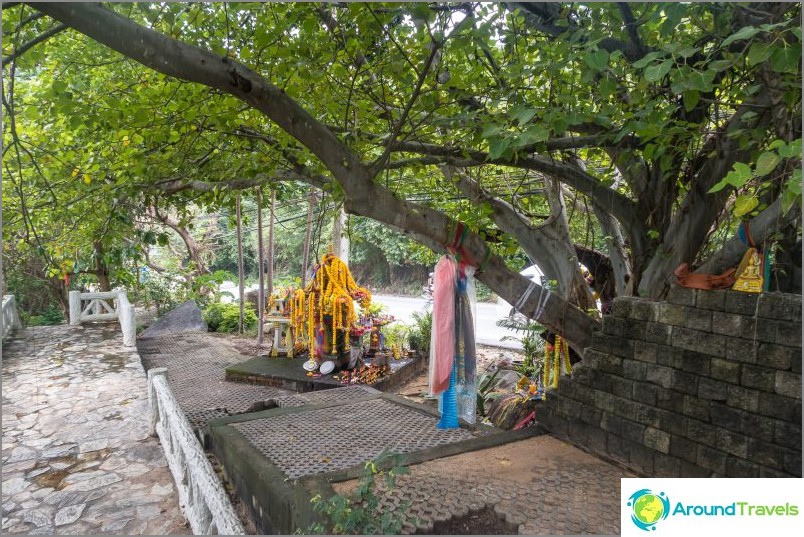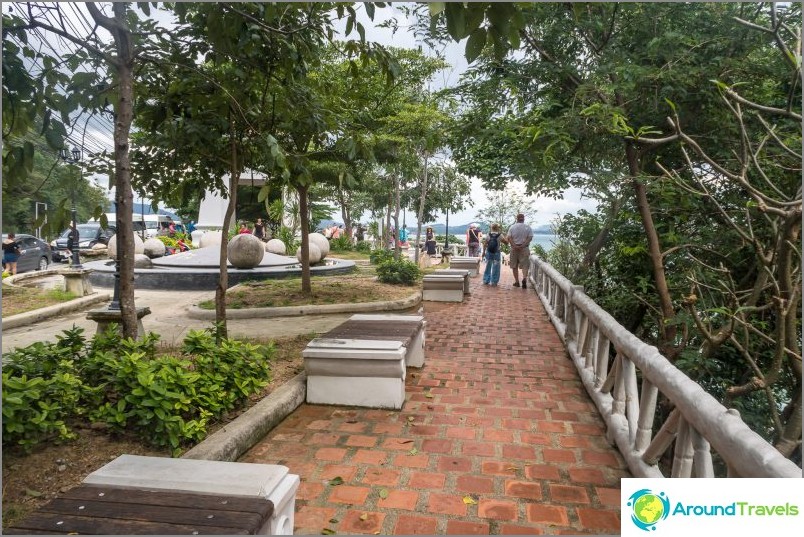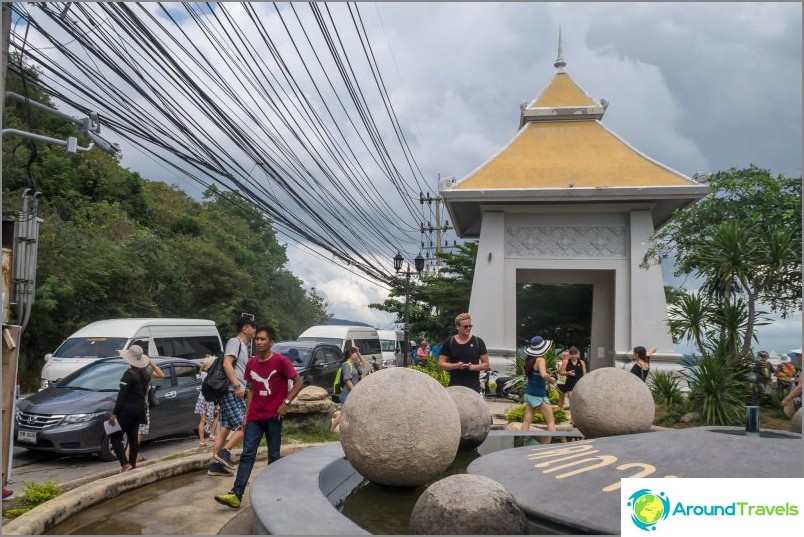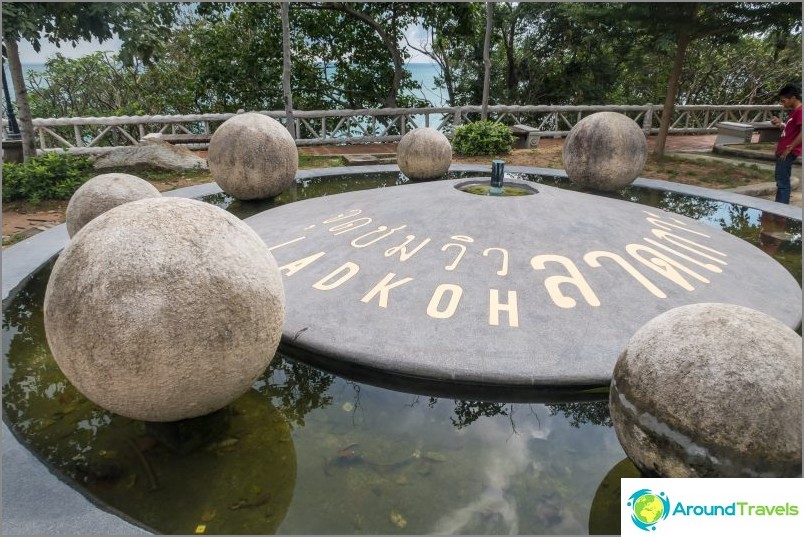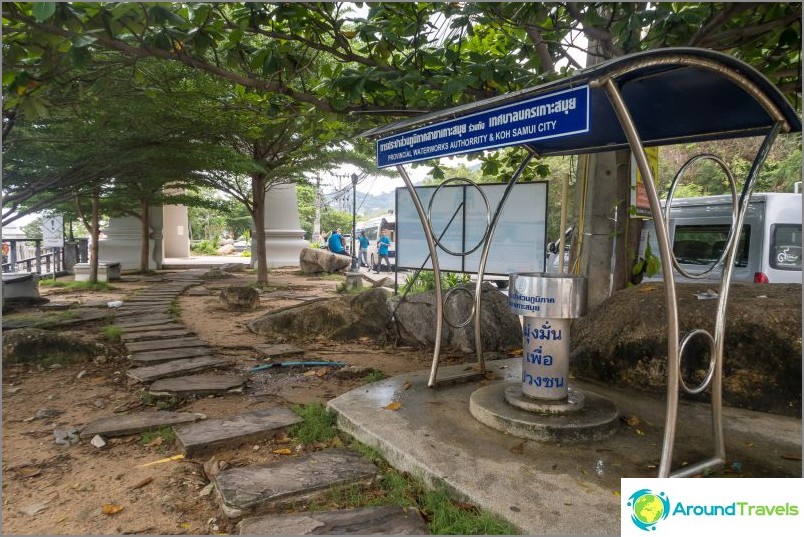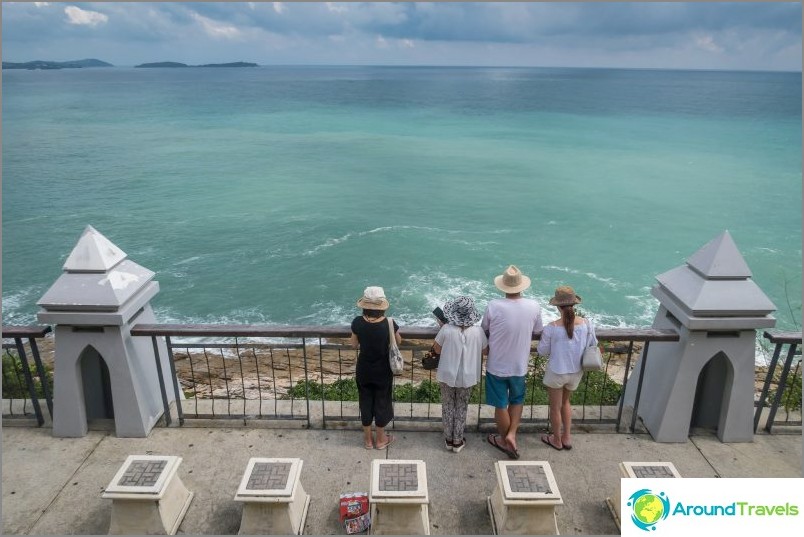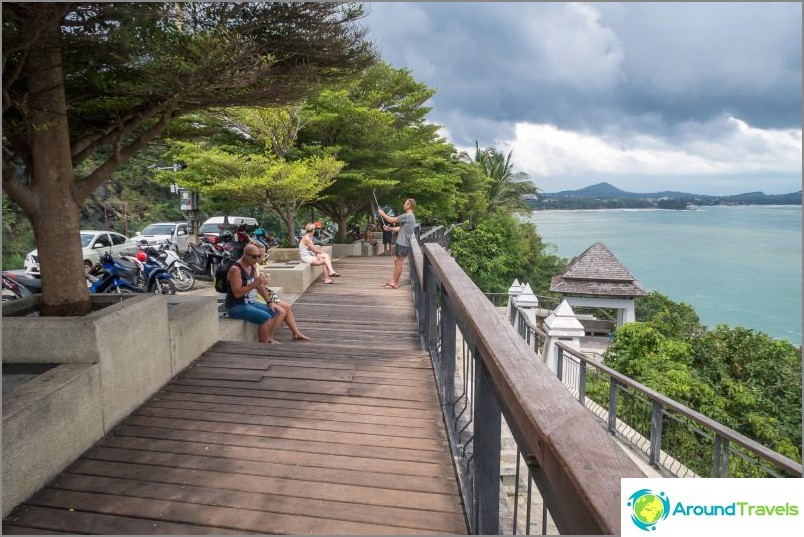 Here's another photo from the lowest platform. If you have time to go down, it is sometimes very beautiful there. Rocks extending into the sea and the sea beating against them, creating a lot of splashes. Once I saw how people stood and were photographed and they were covered with a wave.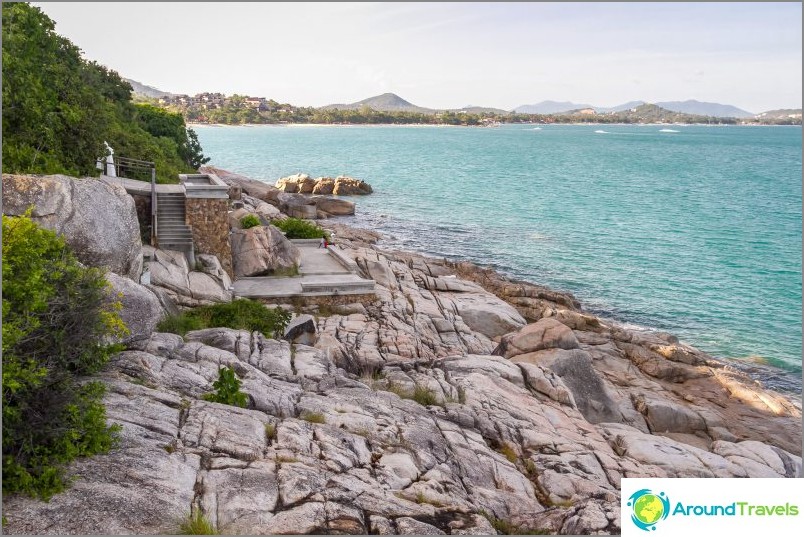 Information to visit
Visiting the viewpoint is free. There are no stationary shops and establishments in the area of ​​the observation deck, due to the lack of space for construction. But ice cream makers on wheels and macaques with drinks come regularly. The parking lot is quite spacious along the road, but in the daytime it is constantly packed with equipment. Do not forget that the traffic here is especially stupid and chaotic, some come, others leave, multiply all this by the percentage of people who do not know how to ride a scooter and a car normally, plus a mountain serpentine and minus a sense of self-preservation among Thais - we get a rather emergency section, people here they regularly perform numbers of unheard-of stupidity and beat.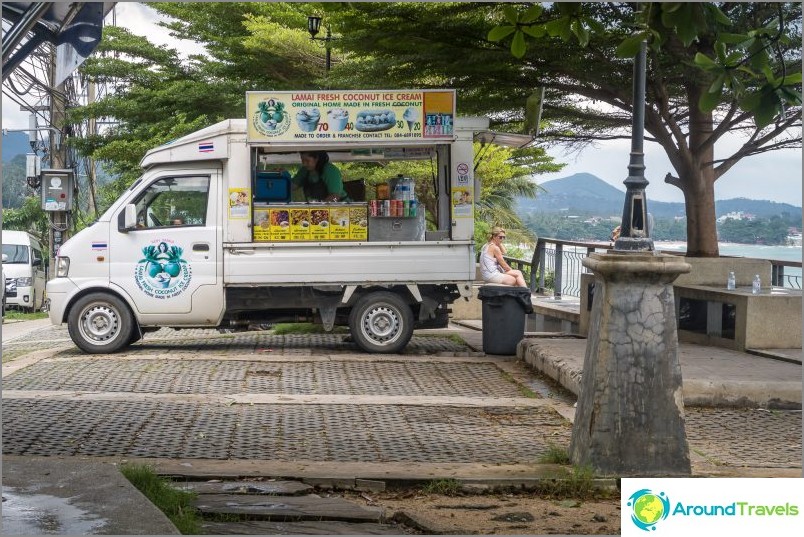 On the map
Lad Koh Viewpoint
Lad Koh Viewpoint
The place is beautiful, large-scale and, in general, is the only real observation deck on Koh Samui. I took a photo of it in 2013, so nothing has changed since then..
More about the viewpoint.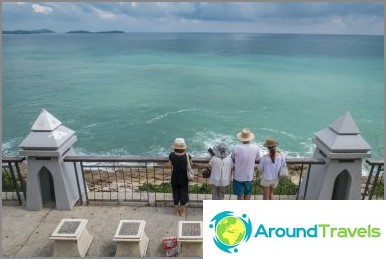 The place is beautiful, large-scale and, in general, is the only real observation deck on Koh Samui. I photographed it in 2013, so nothing has changed since then. More about the viewpoint.