I don't consider this place to be any particular viewpoint or noteworthy attraction, but the events of December 26, 2004 showed that knowing about such places means staying alive. Tsunami Refuge Building was built on the edge of Lo Dalam Beach. That is, on the eastern edge of the isthmus, at the base of the mountains. Why this particular place was chosen, and not the center of the isthmus, where the tower would be equally close to all the inhabitants of Phi Phi Town, remains a mystery to me.
The content of the article
Tsunami Refuge Building
It is a tall building made of reinforced concrete, with an enclosed space and a platform on its roof. The dimensions of the site are about 10 by 15 meters, so if you need to save yourself here, it will be in great cramped conditions. The enclosed space is not literally closed: you can always go in here as a whole - the entire tower is accessible for visiting (and rescue) 247. It's just that there are walls and windows with doors, apparently for shelter from the sun, bad weather and accommodation of the seriously injured.
The smell inside is not very good, some glass is broken, there are graffiti on the walls. The tower is apparently used by teenagers for gatherings, although I did not see anyone there. From above, a small view of the surroundings opens from the roof, the height is small, but you can go to see.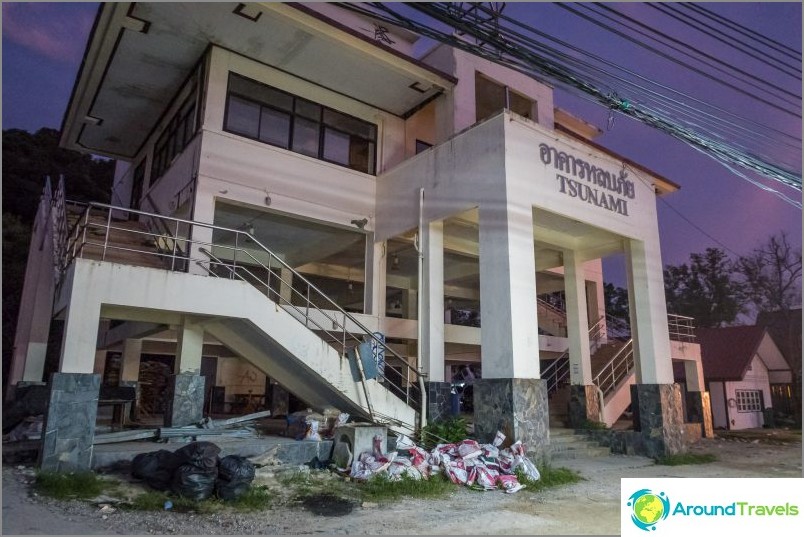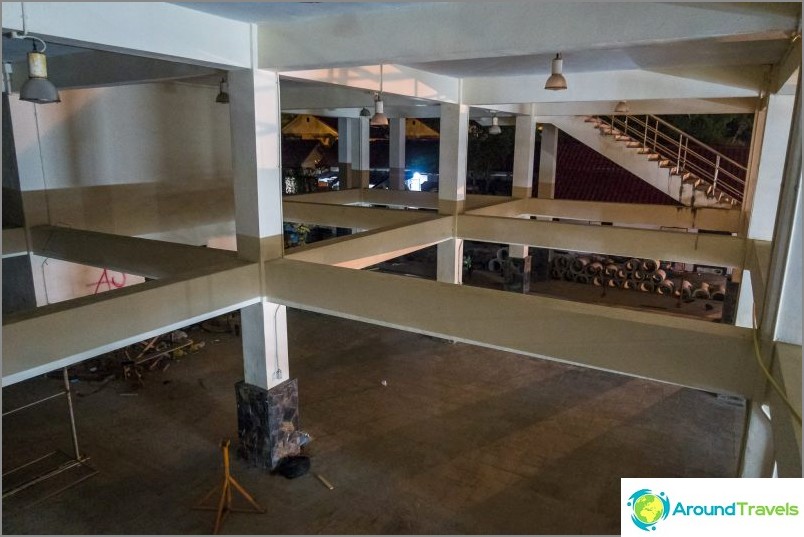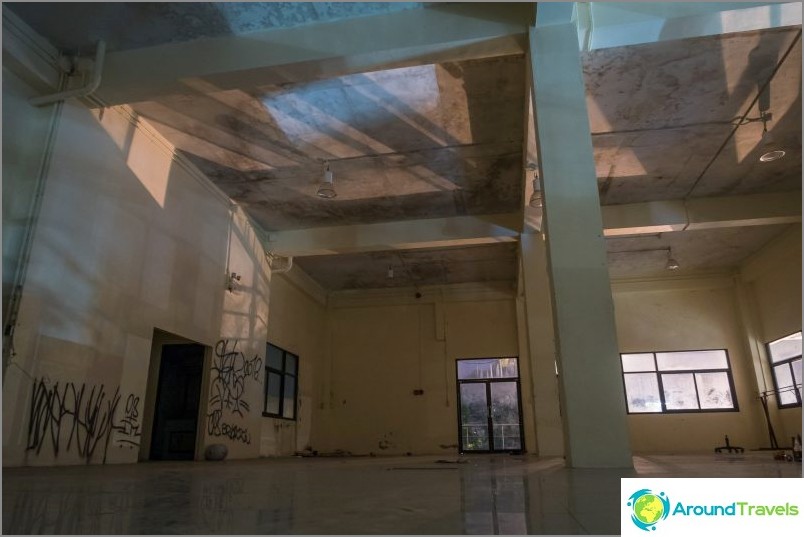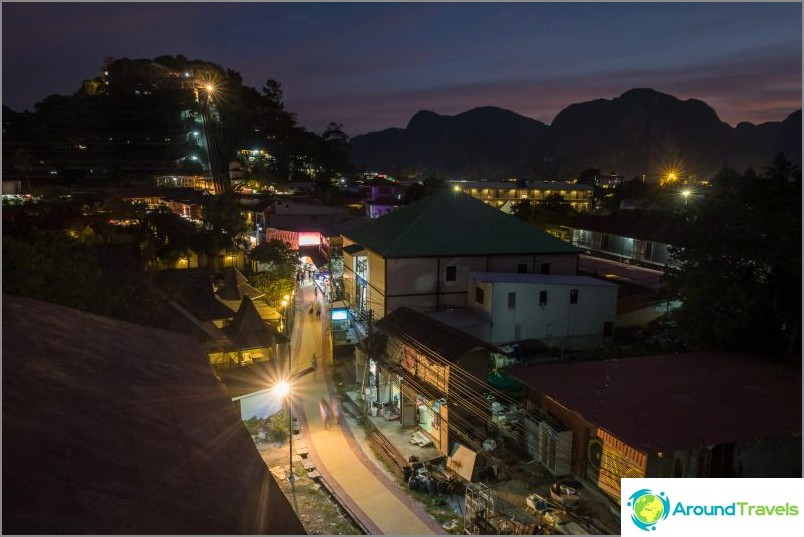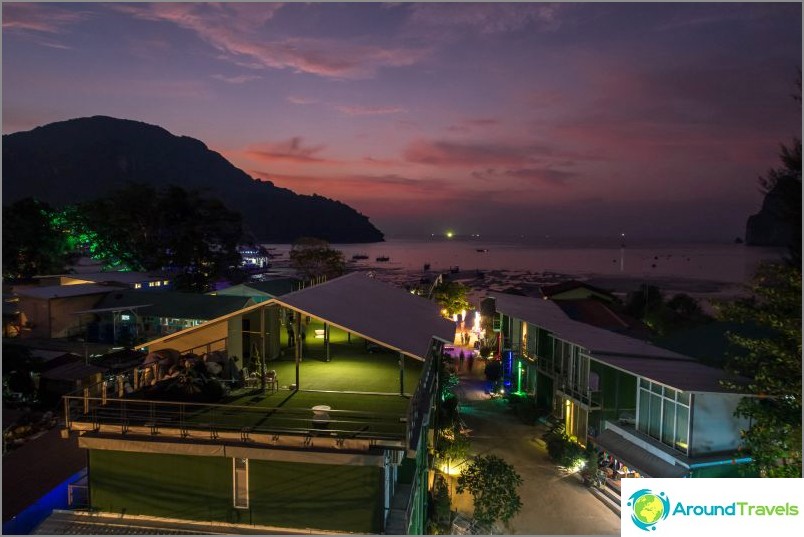 I wonder if the building was built conscientiously or not? And is there enough height? I hope those who built it took everything into account.
Historical reference
Tsunami Shelter, also known as a tsunami tower or a tsunami shelter, appeared after the notorious events of 2004, when more than 200 thousand people died in several countries on the coast, including Thailand (about 5 000). But all the figures are very approximate, because a huge number of people simply disappeared. The underwater earthquake was rated at 9.3 points and was recognized as one of the three largest in the history of seismologists' observations..
What to do during a tsunami
Interestingly, in the official documents from 2008, which I dug up on the Internet, this tower does not appear yet. But all the surrounding mountains are called safety zones. At the signal of the sirens (and you are unlikely to confuse this signal with something), run along the path closest to you to the nearest hideout zone. According to the mind, this should be done on the very first day, walk around the neighborhood and see where to rush if something happens.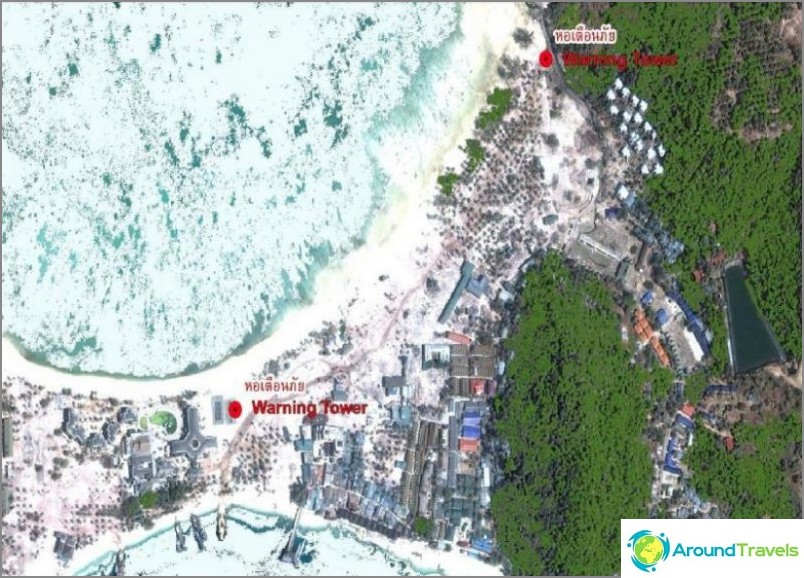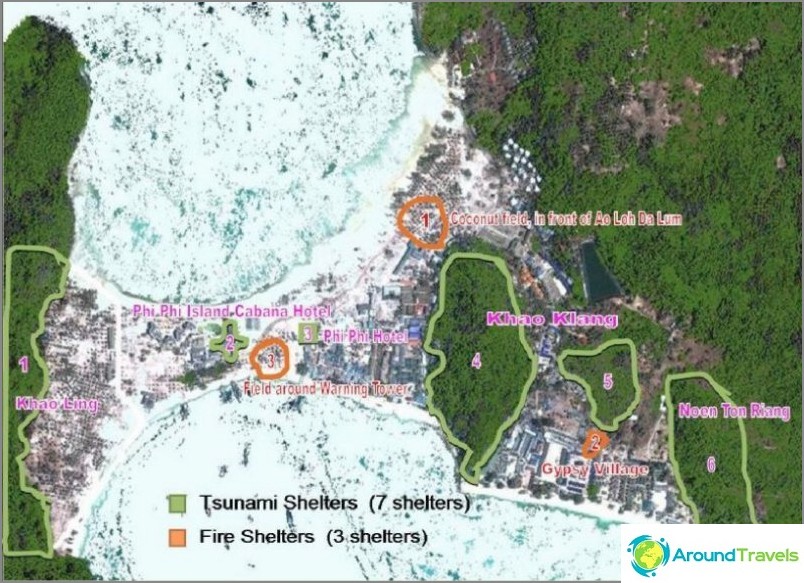 On the map
Tsunami Rescue Tower
Tsunami Rescue Tower
Rescue facility in case of a tsunami, but now it is a small viewpoint.
More details.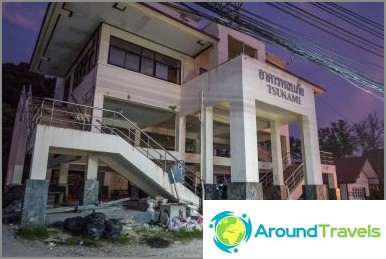 Rescue facility in case of a tsunami, but now it is a small viewpoint..