We arrived in the capital of Laos Vientiane for a Thai visa. Since we are going, then for a visa, and not for a visa-run, and if we go, then to Laos, where we have never been. You can read about obtaining a double-entry Thai visa in Laos and how to get to the city from Thailand here - obtaining a Thai visa in Laos - our experience, Well, now about the capital of Laos itself.
Vientiane looks very much like an ordinary city in Thailand. However, the fact that Laos was once a French colony left its mark. The first thing that catches your eye is French baguettes sold on every corner, and you can often see croissants in stores..
It's so strange to see how dense white bread has entered the lives of people, and has become a real fast food. And the Lao are carrying in bags not just some rice, but half a loaf of bread stuffed with vegetables and meat. As probably convenient for European tourists who are accustomed to such food at home.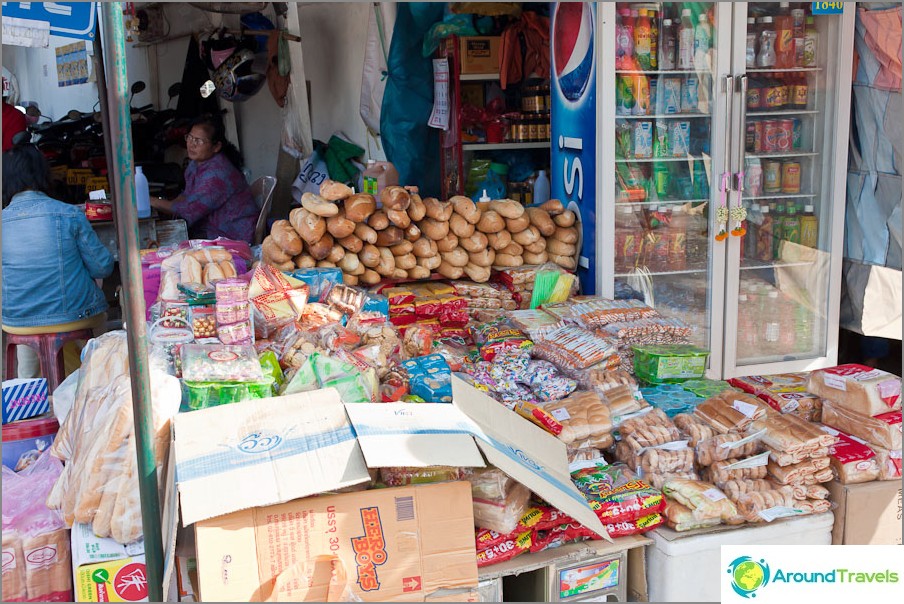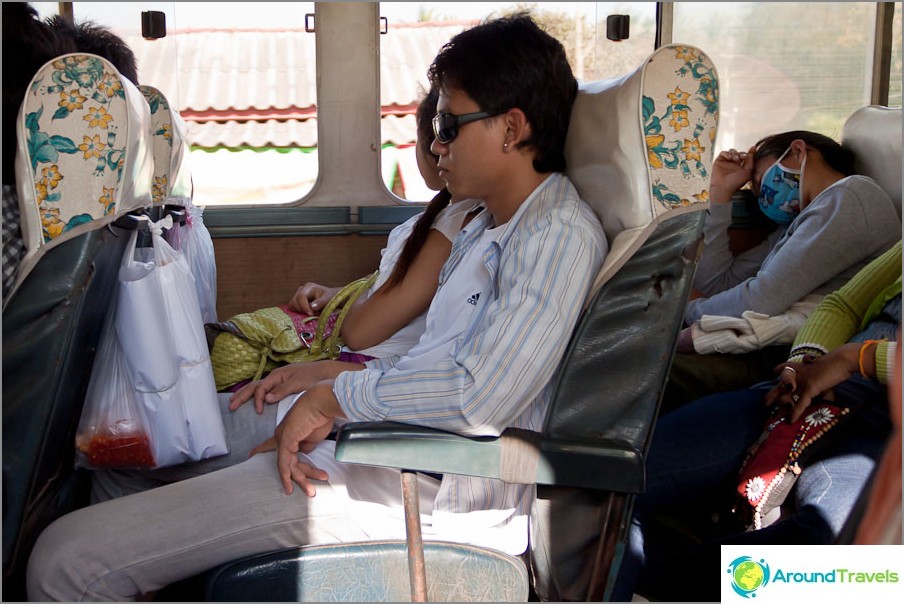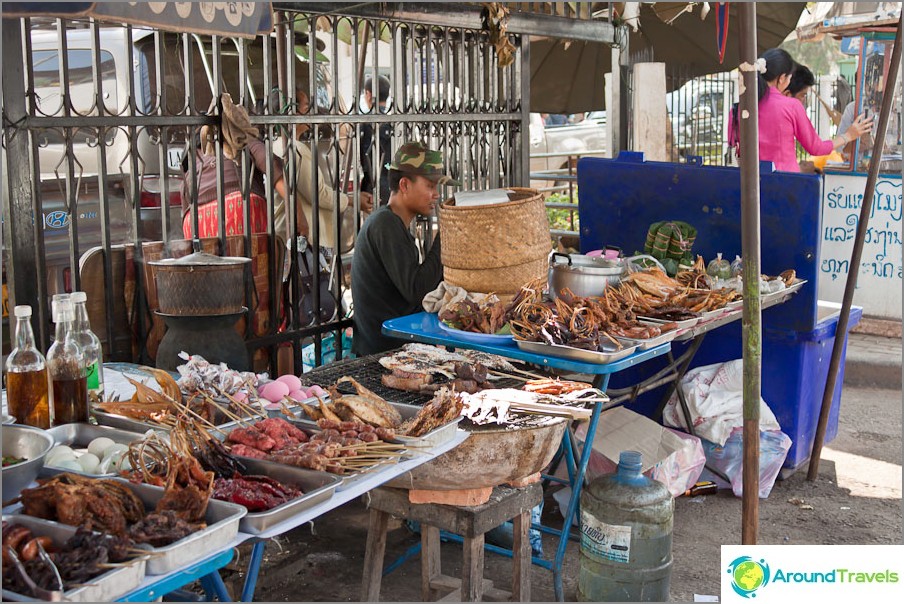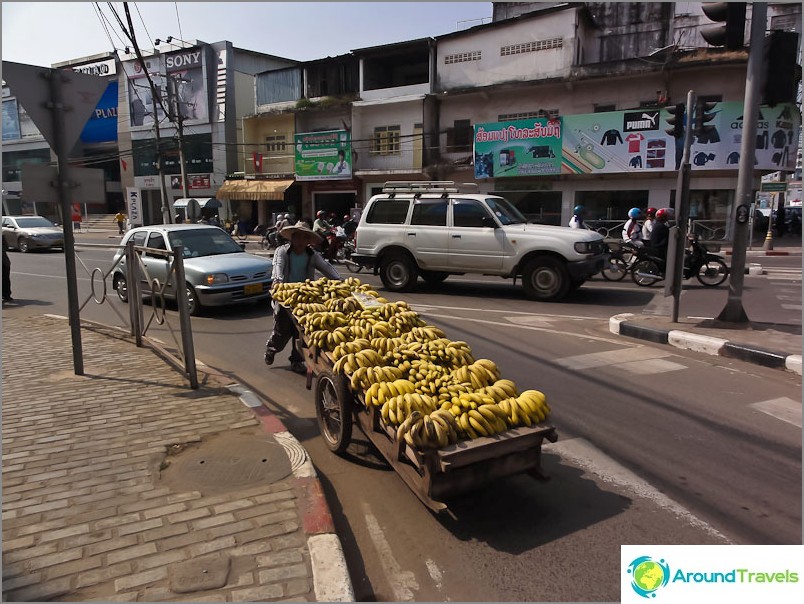 French speech is often heard on the streets - there are a lot of former colonists here. Some locals also know this language, which led me into a stupor when, buying something, I heard in response not English words, but French ones. So don't be surprised if on the street you are thrown in passing «Bonjur», but not «Hello».
The names of all government facilities are also not written in English, and the streets have the prefix Rue (French road), not Road, as in Thailand. Periodically, there are old buildings, obviously built according to French projects..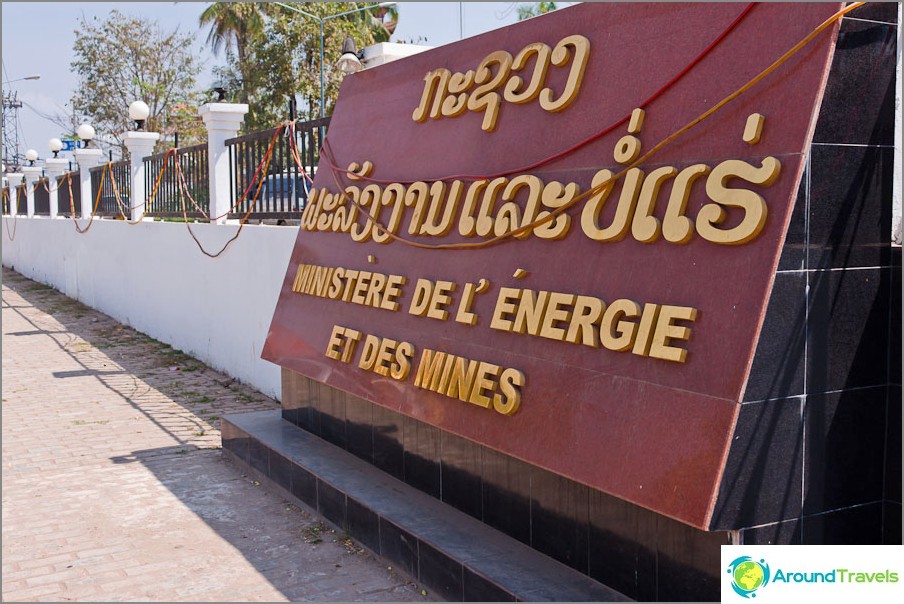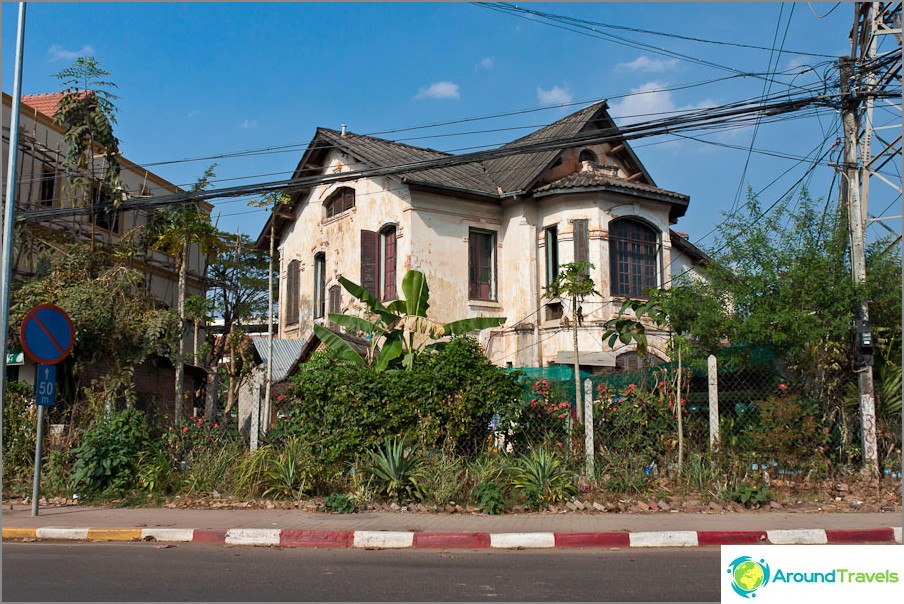 Another unusual thing is the presence of sidewalks on almost all streets (at least in the center). Just like in a civilized country, you can safely walk without fear of being run over by a dashing tuk-tuker on his motorcycle. Sometimes the sidewalks are covered with flowers, not roses of course, but still beautiful.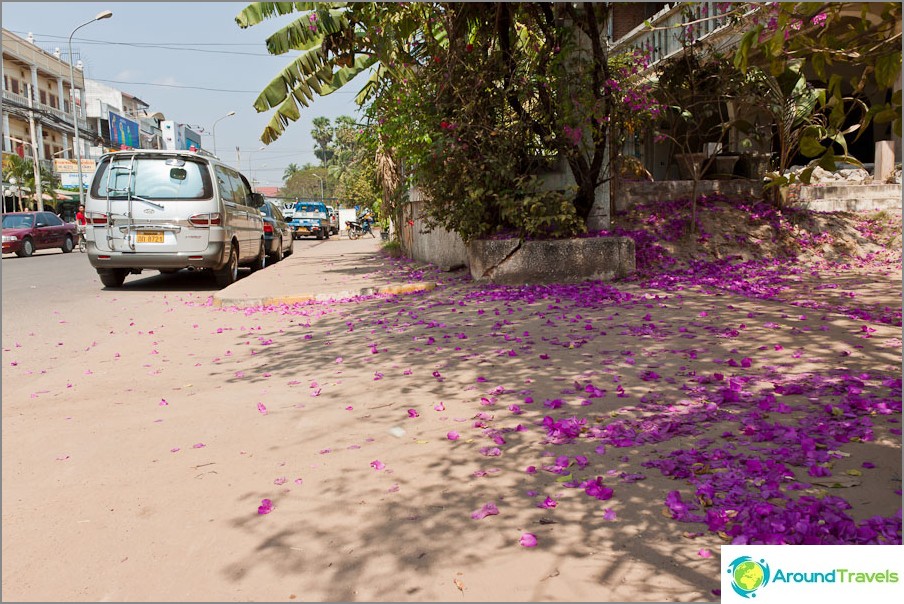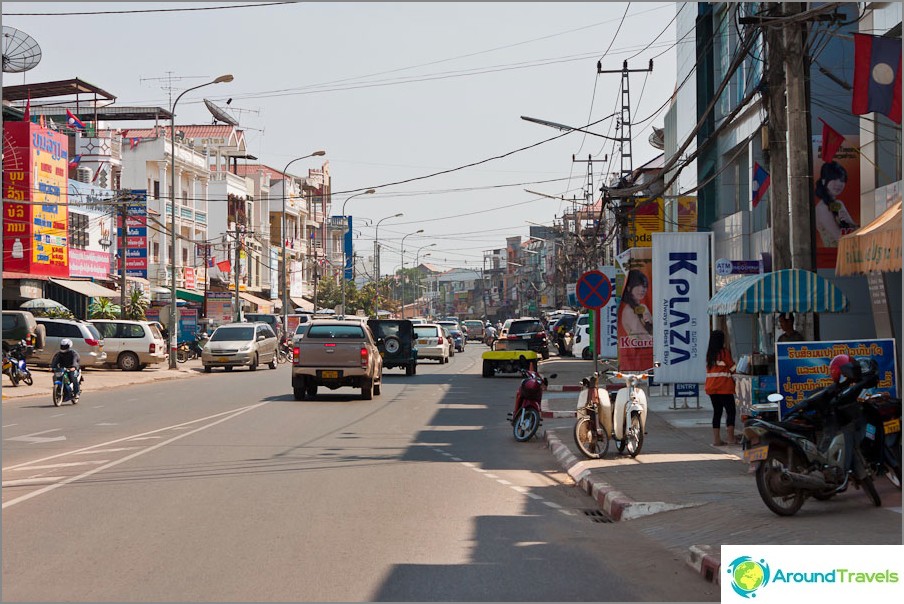 Laos is a poor country, and this is noticeable by the strong division between the poor and the rich, by the amount of garbage on the streets, as well as by such a missing service in guesthouses as the Internet, despite the fact that the price of food, accommodation, tuk-tuk is 1.5- 2 times than in Tae. In Laos, the palace is often adjacent to a cardboard house, and the latest Toyota model with a dead and rusty ... I want to say a penny.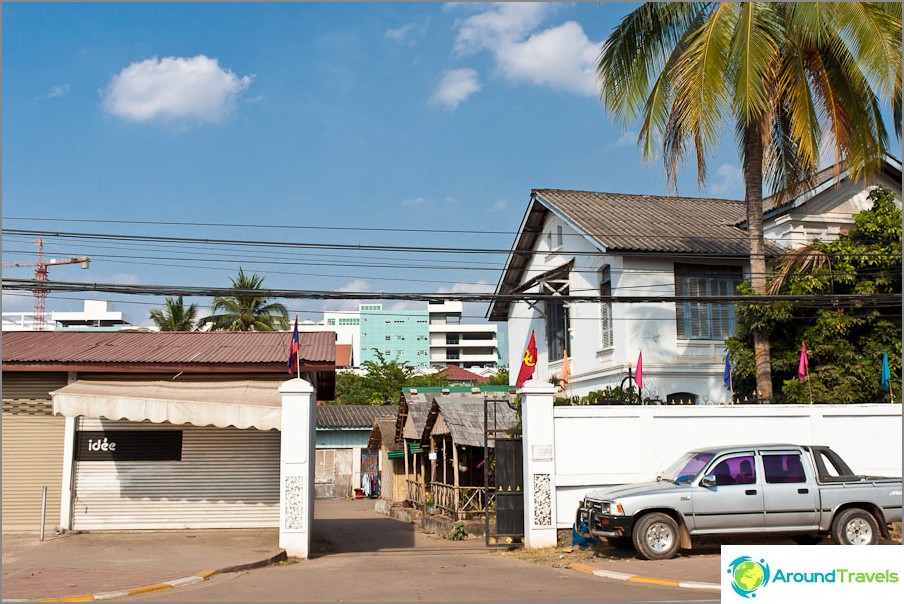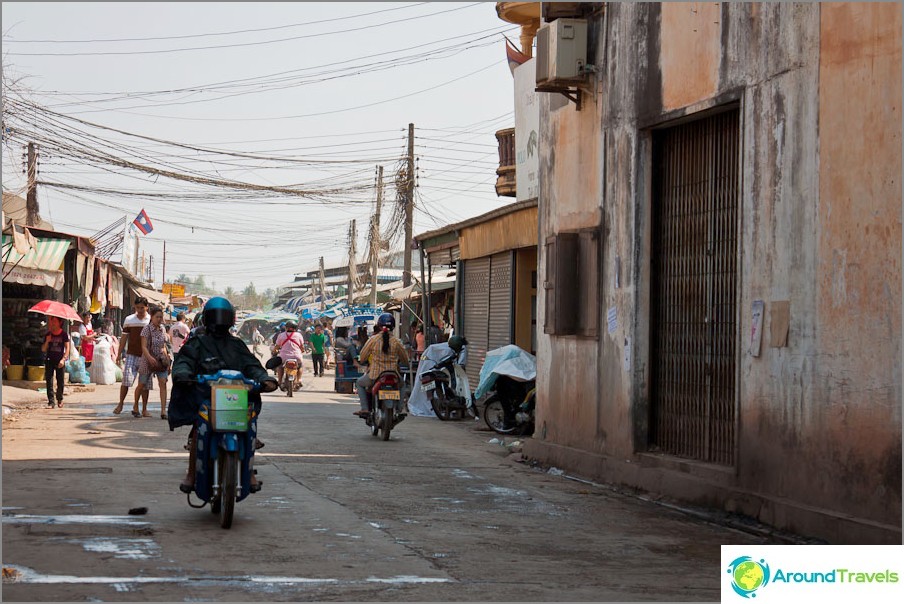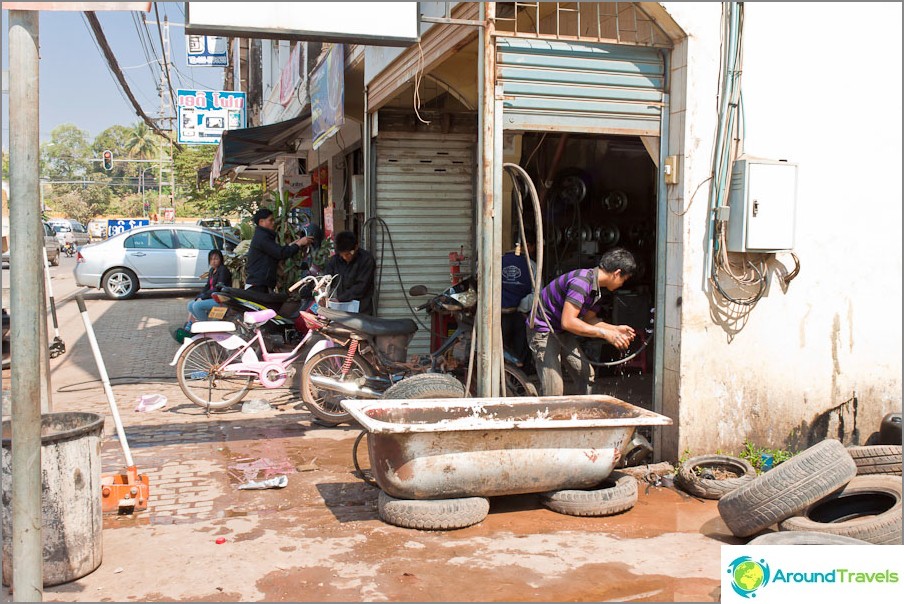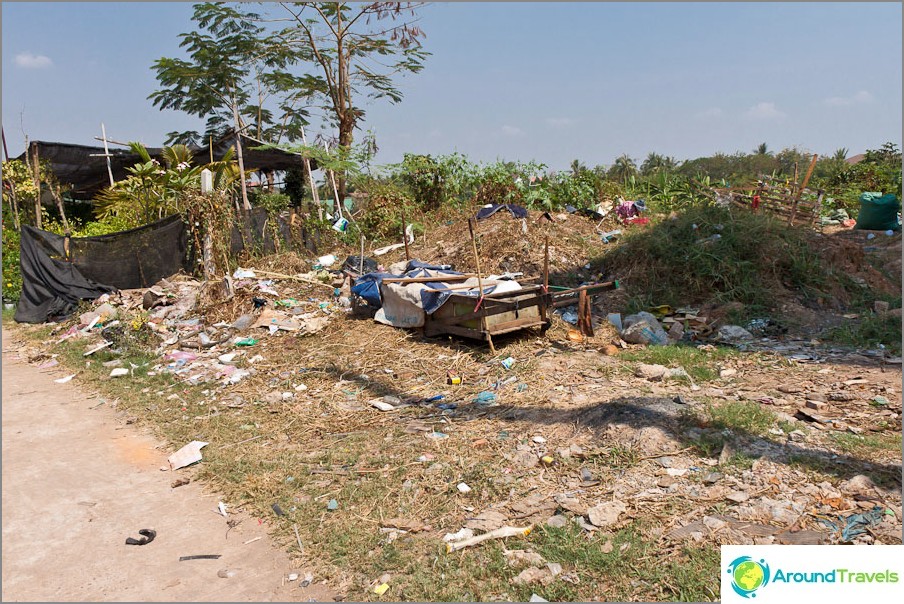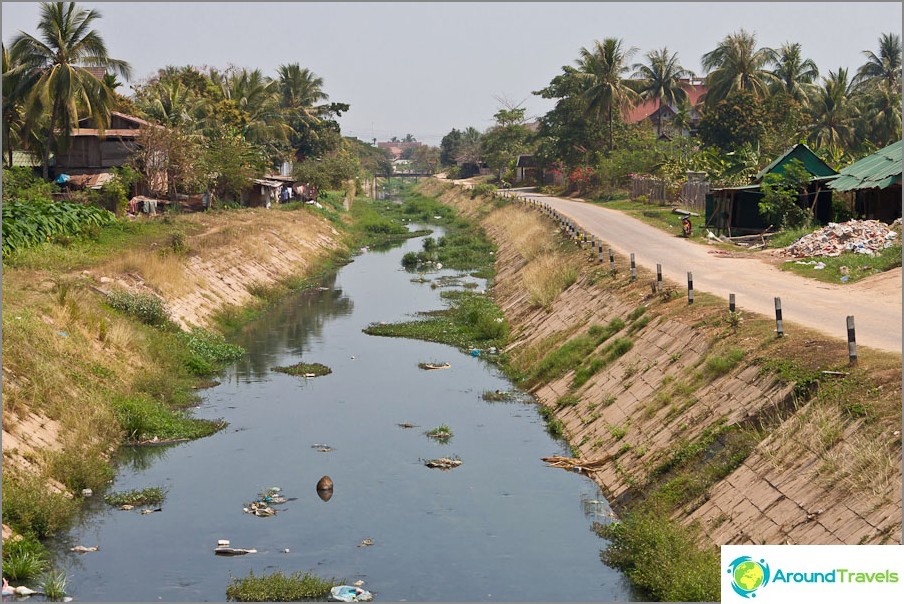 By the way, there really are Russian cars here, hello to you from AvtoVAZ and all sorts of car factories that make trucks. Also, Korean cars are very often met here (in Thailand, they apparently disdain) and bicycles from Microsoft.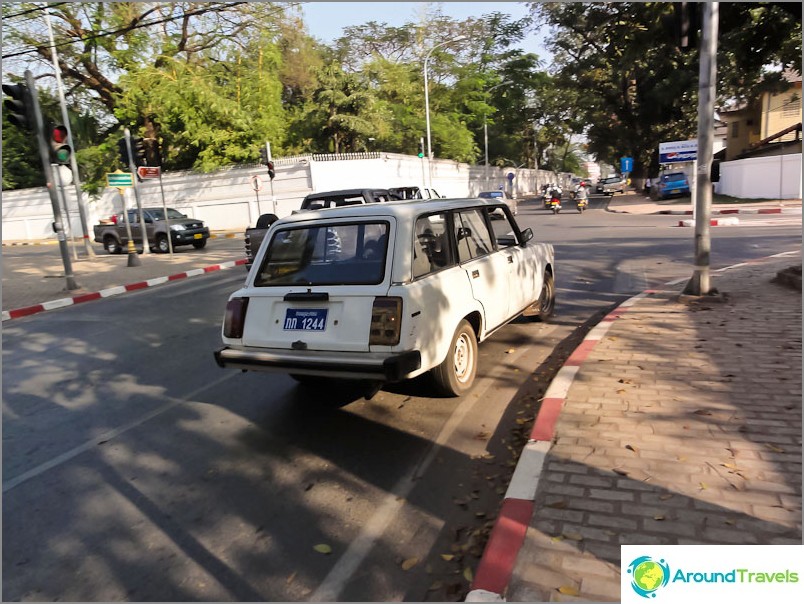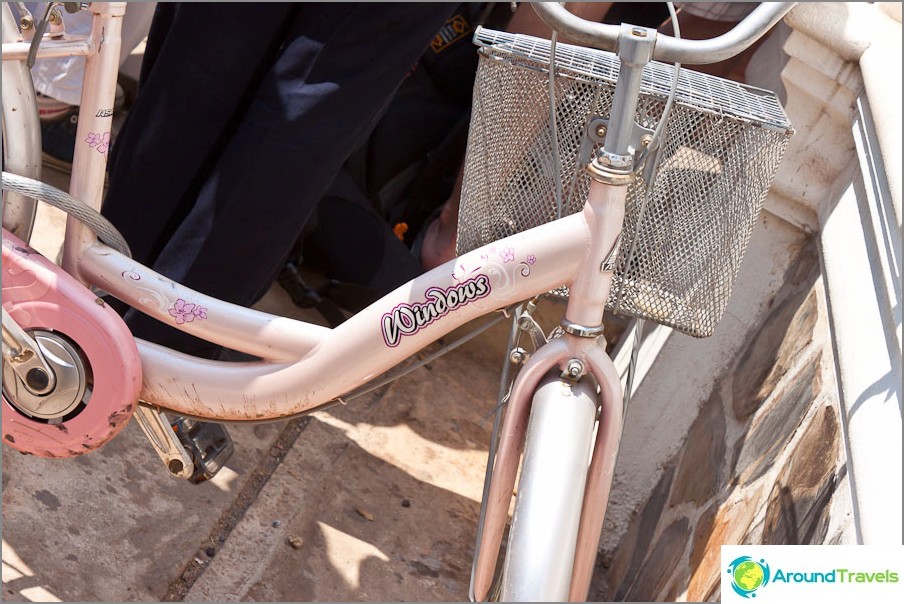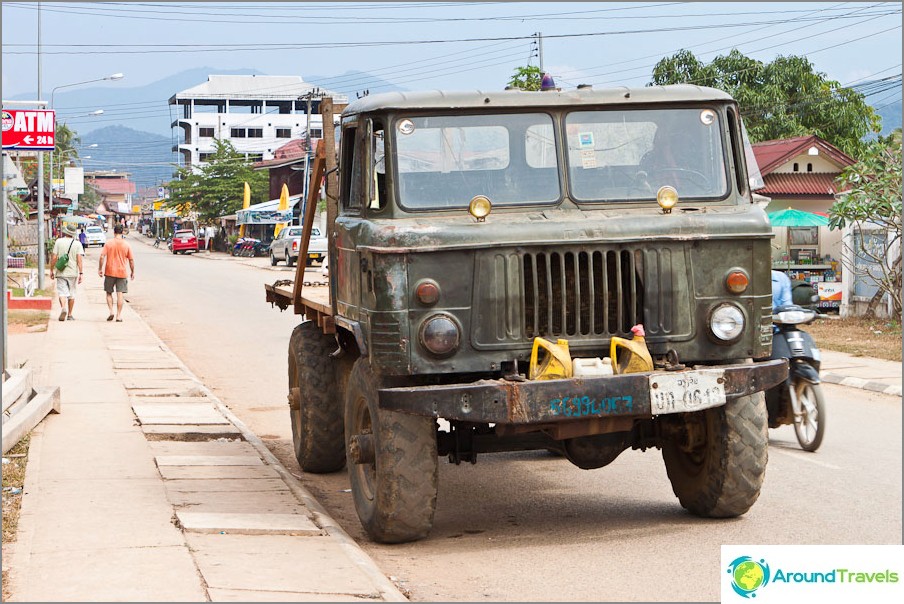 Yes, you will also receive greetings from the Soviet Union - flags with hammer and sickle are hung on almost all streets of Vientiane. And some foreigners proudly wear communist T-shirts..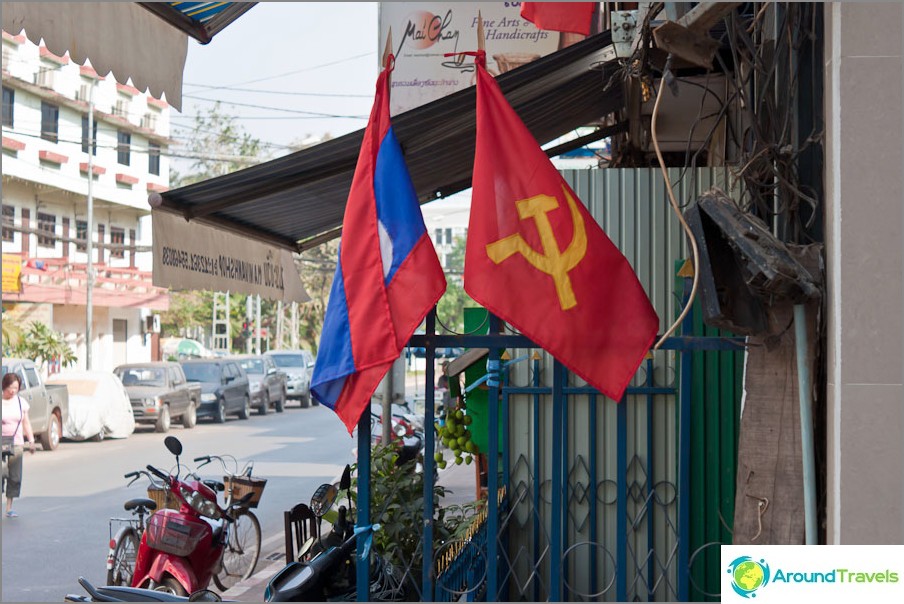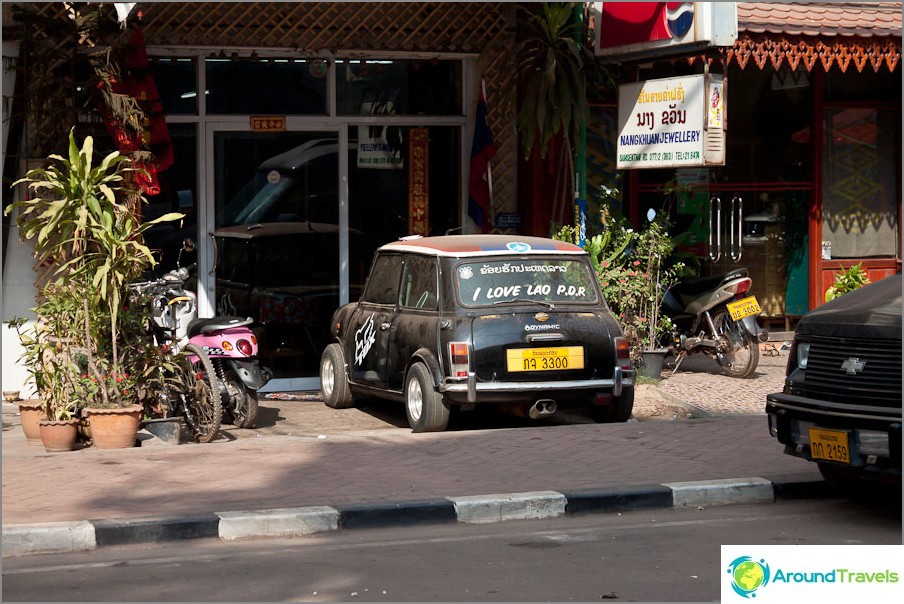 Almost all Lao women wear national skirts, which makes them all feminine. But you shouldn't bring them to your room, as evidenced by the announcement in the room. Also, umbrellas from the sun give them a little charm, as well as monks who hide their enlightened bodies in the shade..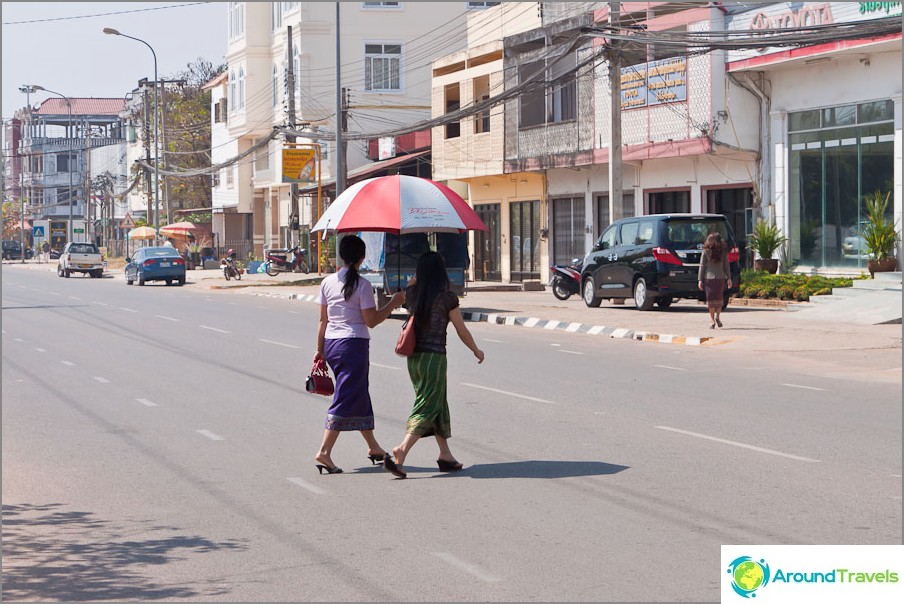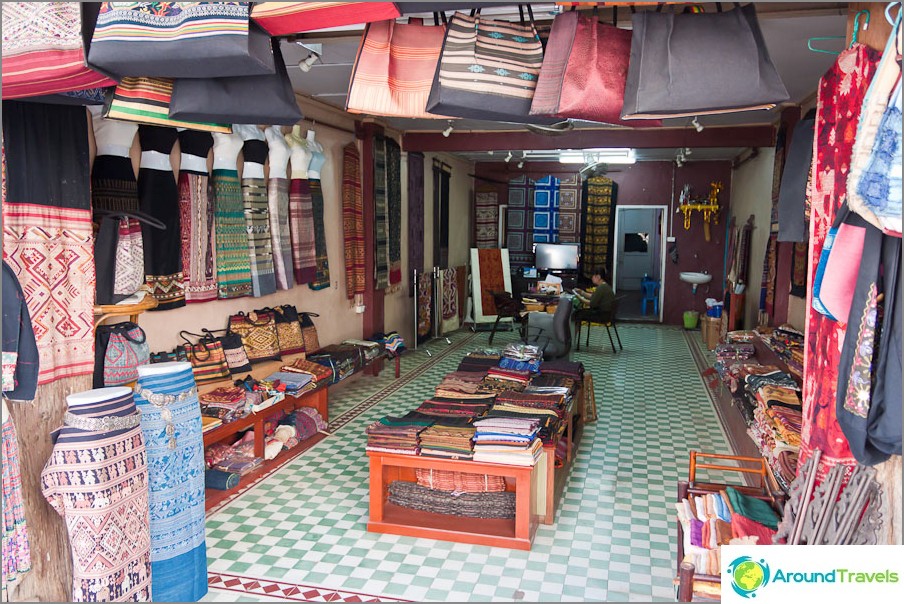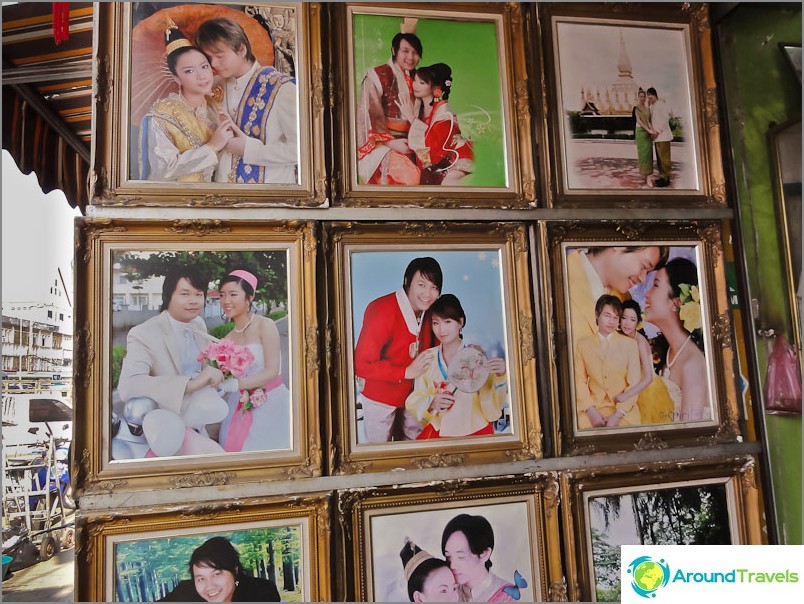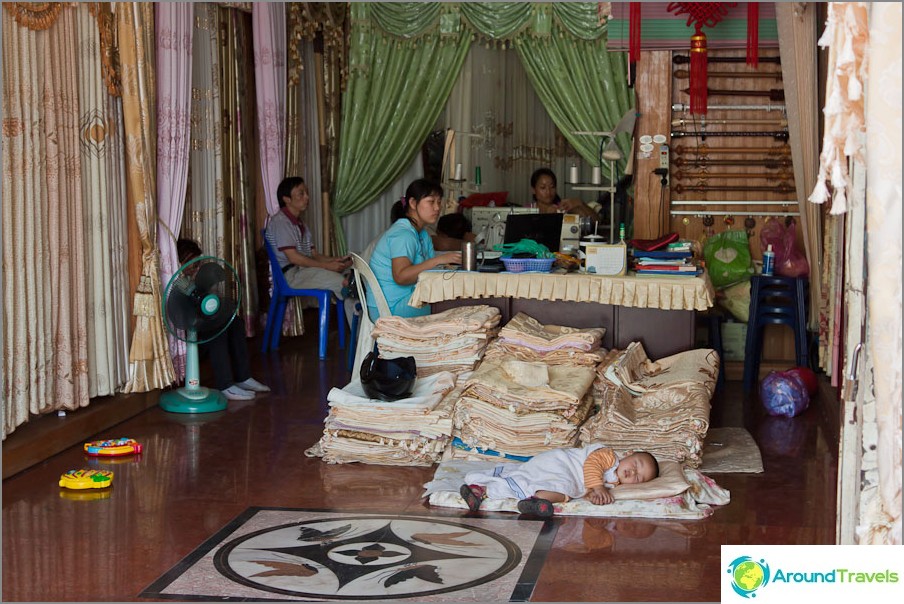 In general, there is nothing to do in Vientiane itself, especially if you have already been to other countries and cities of Asia, and even more so in Thailand. There are only a few attractions here. Therefore, my advice to you is, do not delay, and travel inland to national parks..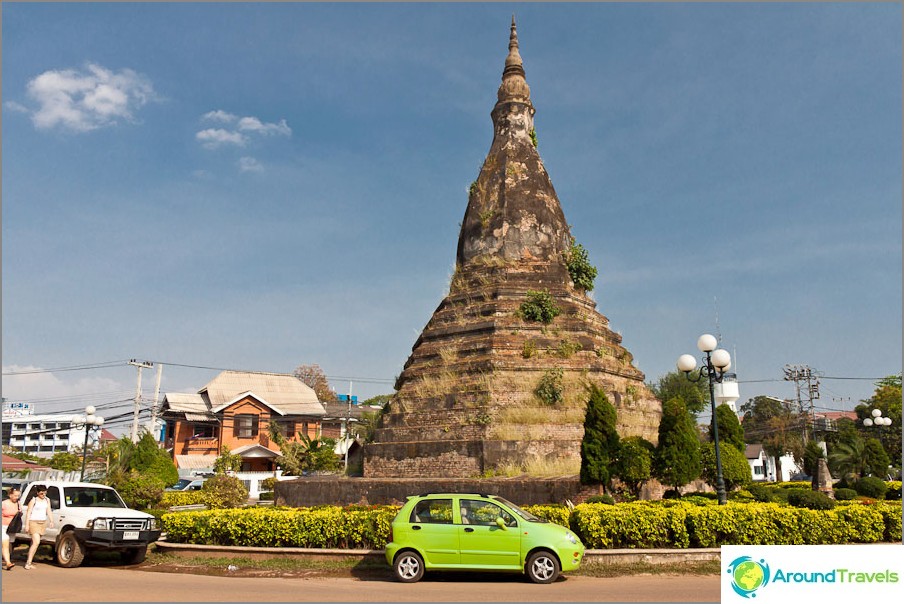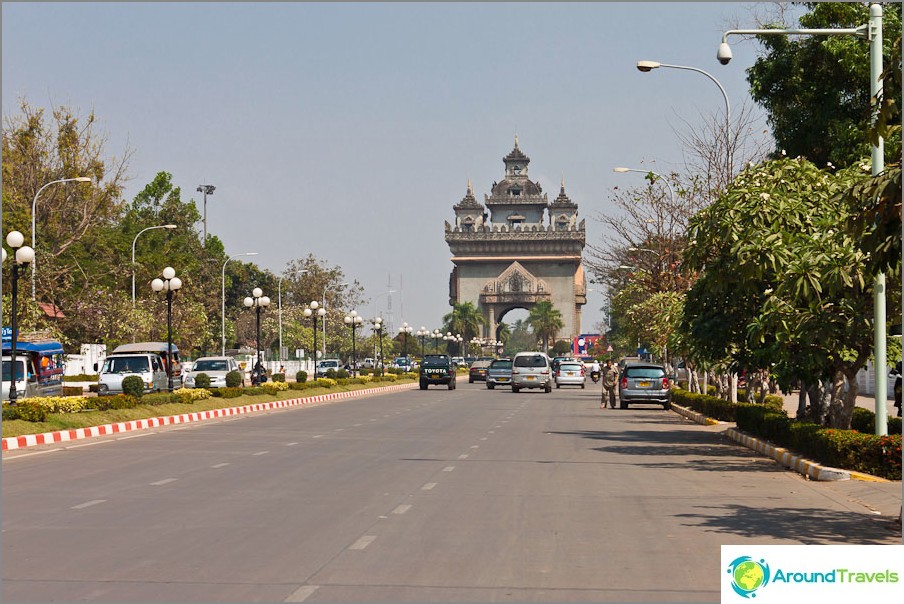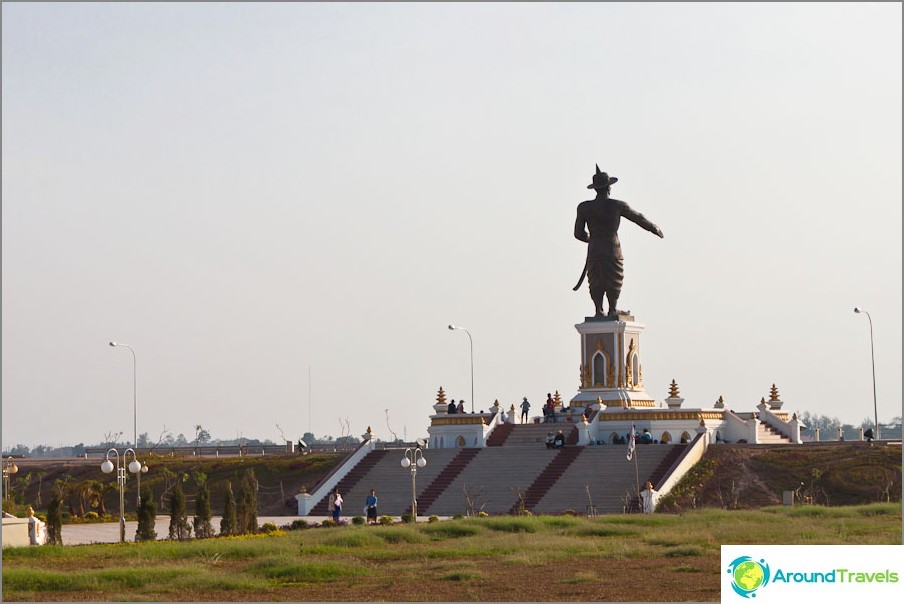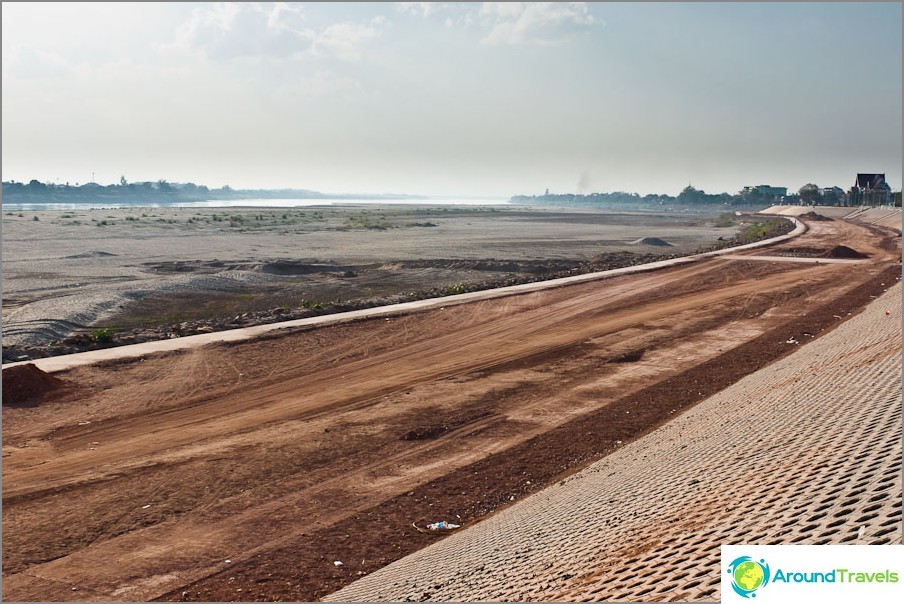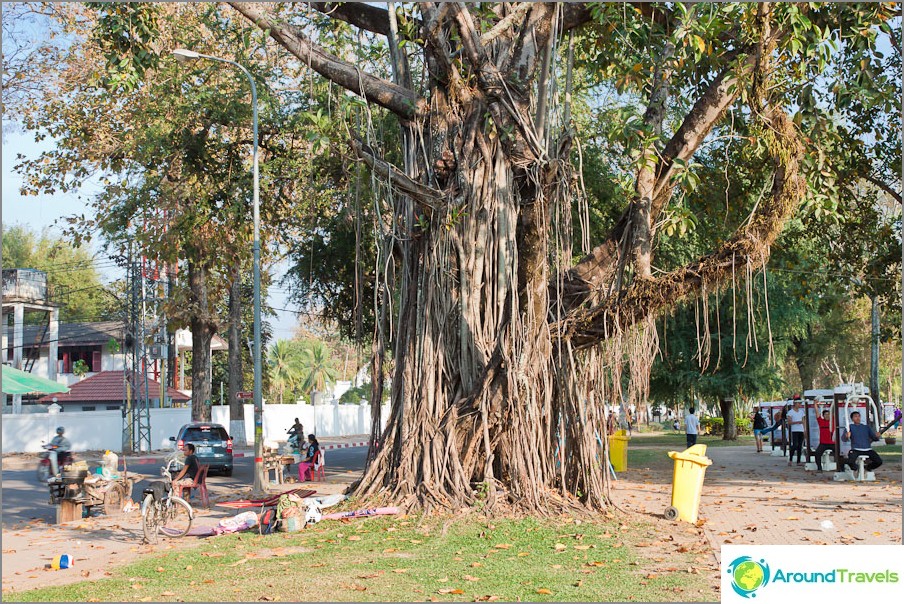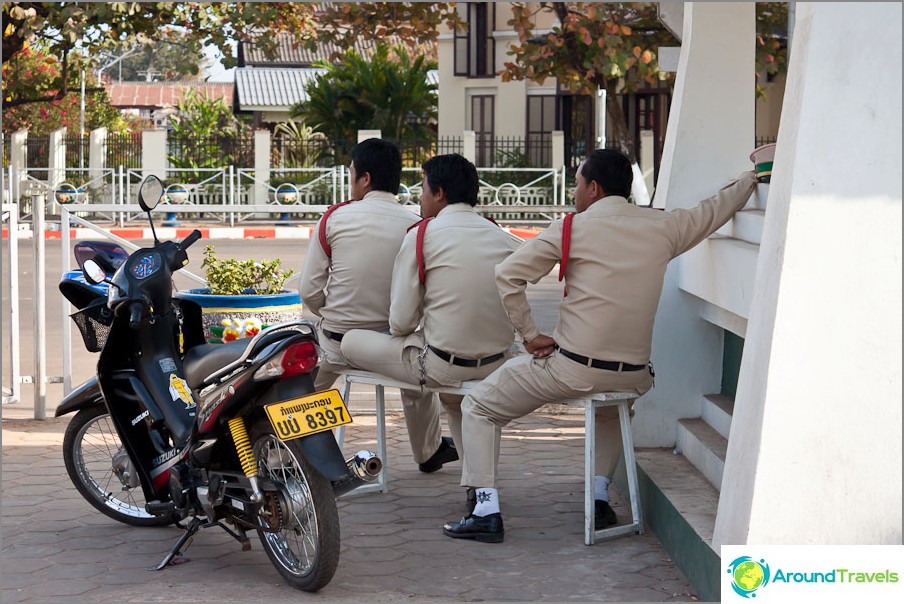 Yes, there is still such a moment, people here smile much less often, and each tuk-tuker considers it his duty to ask several times "Hello, tuk tuk?" Then I dreamed of this phrase at night ...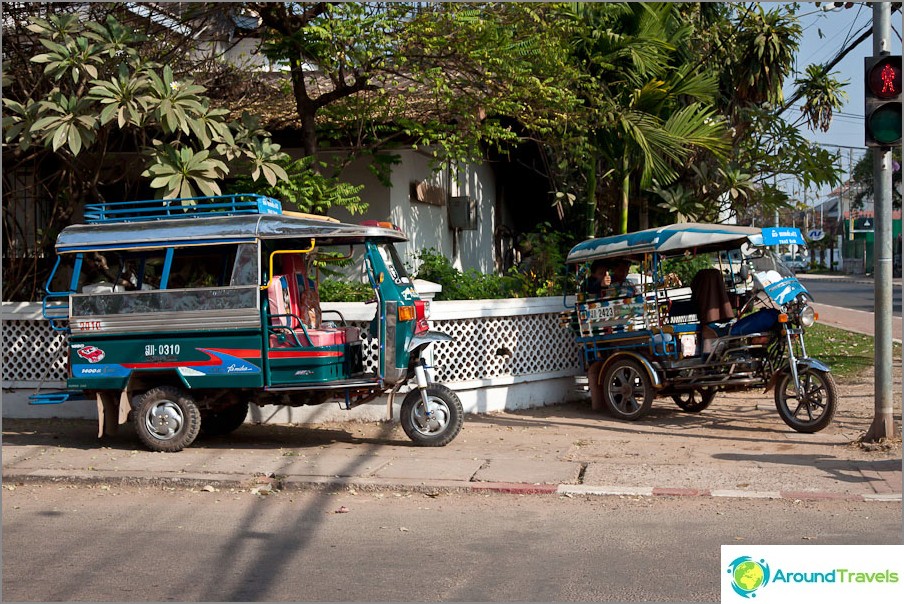 And finally the prices in Laos:
- Guesthouses from 100.000kip.
- A plate of rice with vegetables from 13.000-20.000kip (50-80r) and above.
- Half a baguette on the street with filling 5.000-10.000 kip
- Long baguette in the store 10.000kip, packing of croissants 20.000kip.
- juice or shake 5.000-7.000kip
- a half-liter bottle of water 2.000-3.000 kip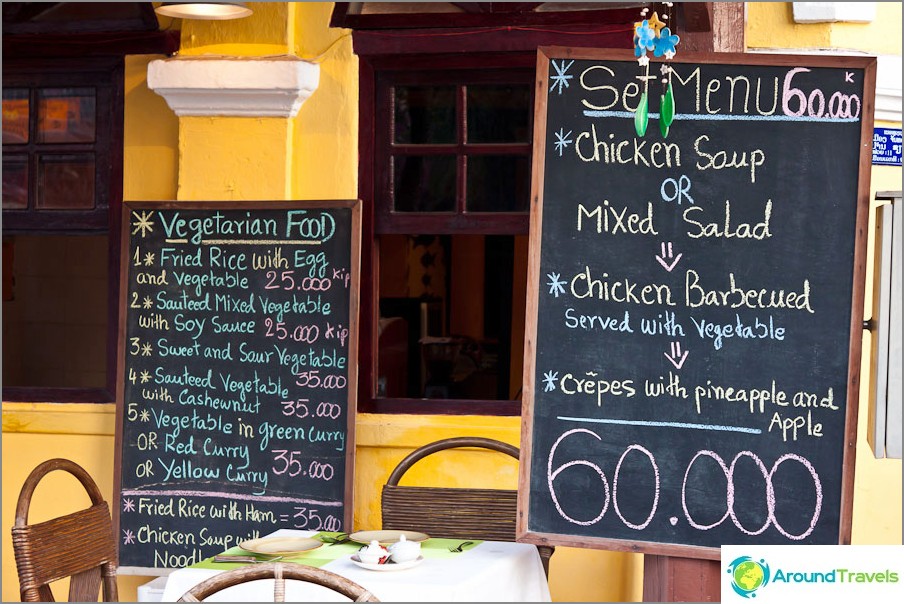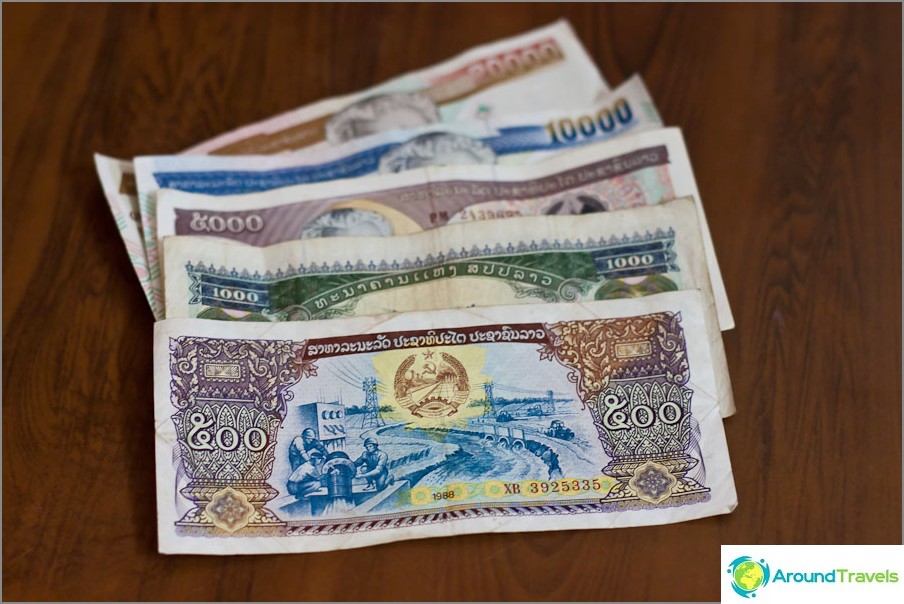 If you are going to Vientiane, then I highly recommend detailed and good maps of the city and its surroundings, as well as our very cheap guesthouse.